POV Holder:
Shane
Next POV:
July 28 (Saturday)
POV Used
Yes
POV Ceremony
July 23rd (Monday)
HOH Winner:
Frank
Next HOH:
July 26 (Thurs)
Original Nominations:
JOJO and Shane
Current Nominations:
JOJO and Danielle
Have Nots /Slop
Willie, Shane, JOJO, Ian
Coach Competition Winner
Janelle
Next Coaches Competition
July 27 (Friday)
Last Evicted Houseguest
Kara, Willie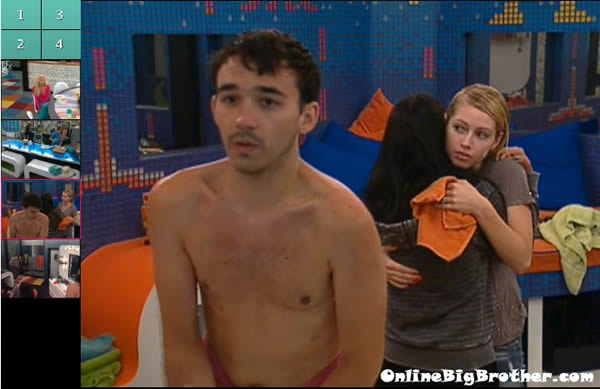 1:50pm Jojo is talking to Britney in the bathroom. Jojo talks about how she realizes she is going home and says that sometimes you just have to accept that something's are out of your control. Britney gives her a hug. Jojo starts bringing up Willie again and Britney tells her that she is tired of talking about it.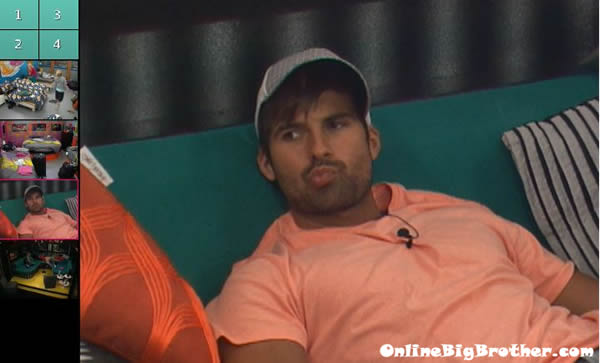 Shane and Britney are in the arcade room talking. Shane says that Danielle came to him and told him that she would be more loyal than Jojo. He says he doesn't know and then asks for Britney's opinion. Big Brother cuts the feeds to TRIVIA. When they come back, Britney is speculating if she gets to choose a player to come back.. she wonders if she should choose Kara. Shane says yes, Kara knows both Jojo and I voted for her. Britney tells Shane that he and Jojo have been clicky this week and that its hurt him. Britney says that Jojo being stingy with a $6 pack of cigarette is bad for her. Britney says its BS that she is down two players this week. If you win HOH this week it will turn this house upside down. Shane says that if he does he will nominate Joe and Wil. I told Frank he is safe which I think was a good idea. And if it comes down to the POV hopefully they throw it to me. Britney tells Shane to move back into the shadows if he doesn't win HOH this week. Britney asks him if he has been studying. Shane says yes, every night.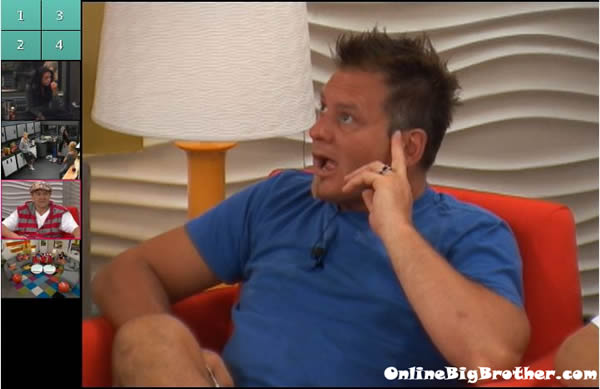 Watch what happens, AS it happens: Big Brother 14 Live Feeds!
Subscribe today for your FREE 3 DAY TRIAL!


2:10pm Jojo tells Ashley in the storage room that they have just handed Frank the $500,000. Jojo wishes Ashley good luck and tells her that they need to gang up and fight to get Frank out. Jojo starts complaining that she didn't get a hug from most people after she was nominated. Britney comes into the storage room and says that Joe and Frank are talking about someone in the living room. Ashley tells Jojo that the reason they want you out is because the are a bunch of b*tches … because they are scared of you. Jojo says that she knew being a strong player would make her a threat. Meanwhile in the living room, Frank and Joe wonder what will happen if next week Dan wins the coaches challenge and then saves Danielle. They says that then they won't be able to nominate her up if they win HOH. Joe tells Frank that he needs to go have a talk with Jojo. He says that he is going to tell her that he has to give her back her cigarettes because he isn't going to vote for her. Mike and Frank think Jojo might let him keep them. They talk about how Jojo has been nice and helping out because she thinks she is coming back.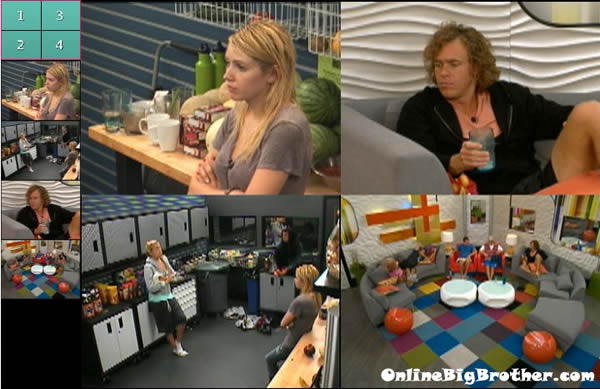 2:40pm Ashley then goes to the arcade room and tells Janelle about her conversation in the storage room with Jojo. Ashley says that the guys are getting really cocky. Janelle says hopefully you win HOH this week. Ashley says that she is worried that if Joe wins HOH he won't nominate Frank. Janelle says that Frank has watched every single episode of Big Brother, he is strong, has a great personality and he is physical. Shane hasn't even watched a single episode of big brother, he was scouted by a modeling agency to come on here. Janelle says that she is tired of the guys thinking the can run the house and talk sh*t about all the girls bodies. If they said something about me eating half a muffin I am going to lose it. You need to win HOH. Ashley says that it only takes one day to get brainwashed in this house. They comment on how rude the guys are being and commenting on the girls weight. Ashley says sorry all the weight I gain goes to my tits and a$$.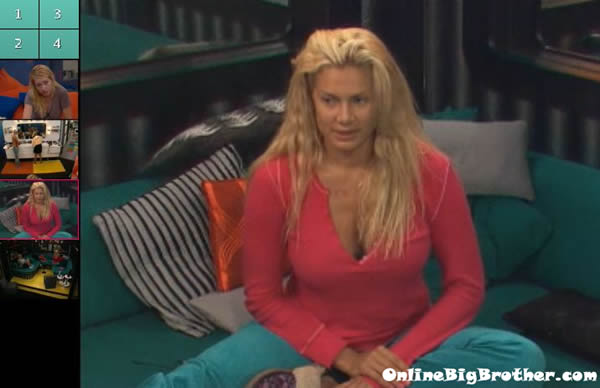 3pm Mike, Wil, Britney and Frank dig into some pizza's before the live show.. The others are still getting ready and doing their make-up.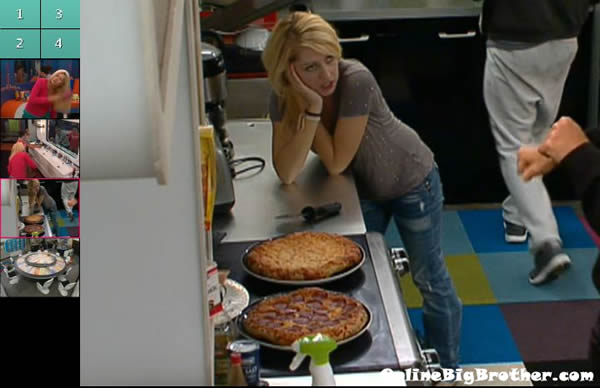 Re-Watch ALL THE DRAMA on FlashBack: Big Brother 14 Live Feeds – 3 Day Trial!
Share it YO!
Tweet