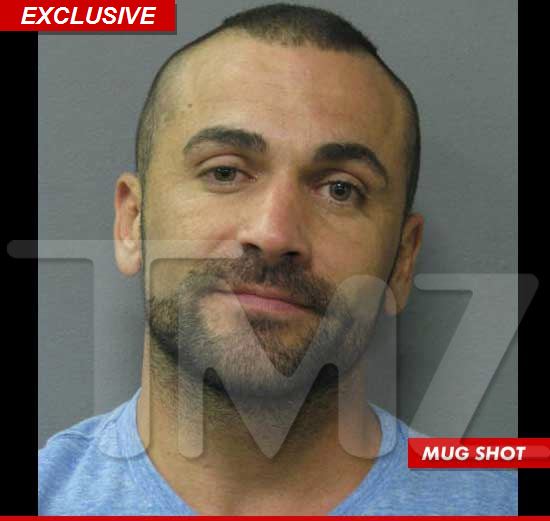 Just days after Willie Hantz was expelled from the Big Brother house for attempting to head butt fellow house guest Joe Arvin, he was arrested for driving while intoxicated in Lafayette Parish in Louisiana. After he was expelled from the house a video was released where he did a phone interview
with his family where he told his side of the story about what he says really happened. During the altercation Willie threw pork rinds at Janelle which Ian plans to sell on ebay. As of right now, Willie is still being held in custody.
FREE Big Brother 14 Live Feeds: 3 Day Trial!
"Big Brother" villain Willie Hantz was arrested on suspicion of drunk driving this morning … just DAYS after he was kicked out of the "BB" house for attacking one of his co-stars.

According to law enforcement, Hantz was arrested in Lafayette Parish, Louisiana at 2:07 AM for OWI — operating a vehicle while intoxicated. Hantz is from Louisiana.

Hantz was kicked out of the BB house on July 20 after attempting to headbutt Joe during a heated exchange.

In his mug shot, 34-year-old Hantz is still sporting the mohawk haircut he gave himself while inside the "Big Brother" house.

Hantz is the younger brother of "Survivor" villain Russell Hantz.

Hantz is still in custody.
UPDATED:
11:17 AM PT — The Lafayette City Police Department tells TMZ .. cops initially received a call about a fight in a parking lot near a bunch of bars.

When cops arrived, there was no fight … but there WAS a big crowd. Cops tried to clear the scene … when they noticed a yellow 2012 Camaro driving toward the back of the parking lot when everybody else was exiting.

Cops say they approached the vehicle … but before they could get there, Willie swung open the door and started to run. After a "very short pursuit" … Hantz was apprehended and arrested for OWI.

We're told Hantz refused a breathalyzer and a blood test to determine if he was over the legal limit.
Source: TMZ.com