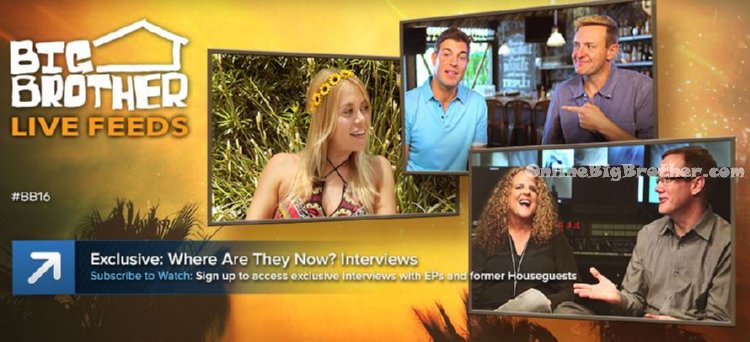 The Big Brother 16 live feeds come with exclusive members only content including live chat sessions with your favorite big brother alumni. On June 10th, 2014 at 3pm Et / 12pm PT there will be a special event for the big brother fans that have signed up for the Early Bird discounted live feeds. A "Winners Tell All" Live Chat with Big Brother 12 winner Hayden Moss will give big brother fans an opportunity to interact with and ask the questions you've been dying to know that answers to. The live chat will be hosted America's favorite Jeff Schroeder who was a house guest on Big Brother 11 & Big Brother 13. Since being on big brother Jeff Schroeder has been the one to interview the newly evicted house guests.
Big Brother Live Feeds Early-Bird offer now available – Save 20%!
We're excited to announce the Big Brother feeds are live starting today. Subscribers can catch up on videos from previous house guests and winners. There will also be some surprise live chat events with special house guests that you'll have to login to see who! Plan to check in on Tuesday, June 10 at 3p ET/12pm PT for "Winners Tell All" live chat event with winner Hayden Moss. All of this exclusive content is available only to subscribers of the Live Feeds. Right now subscribers who sign-up for the Early Bird season pass can still save 20% for a limited time.

The Exclusive bonus content was made available to the BB16 live feed subscribers and you can now view the following when you login to your Live Feed Account:
Jeff Schroeder interviewing:
Mike "Boogie" Malin
Ashley Iocco (She even gives him a spray tan 😉
Allison Grodner and Rich Meehan (Big Brother producers)
As well as:
Episode 26 from Big Brother 7 All-Stars and episode 13 from Big Brother 5
You can also start chatting with other big brother fans and view the bb tweets
PLUS More being added as we get closer to the premiere on June 25th!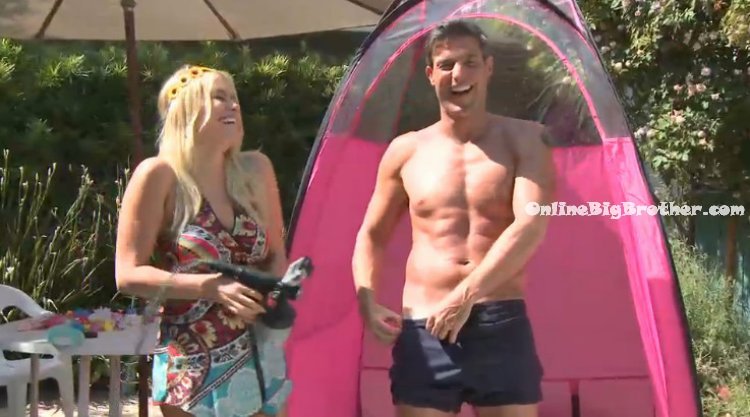 [polldaddy poll=8107095]
Stay connected and interact with other Big Brother Fans on our Facebook page.
And Follow: @BigBspoilers and @Dawgsbigbrother on Twitter for the most up to date spoilers.