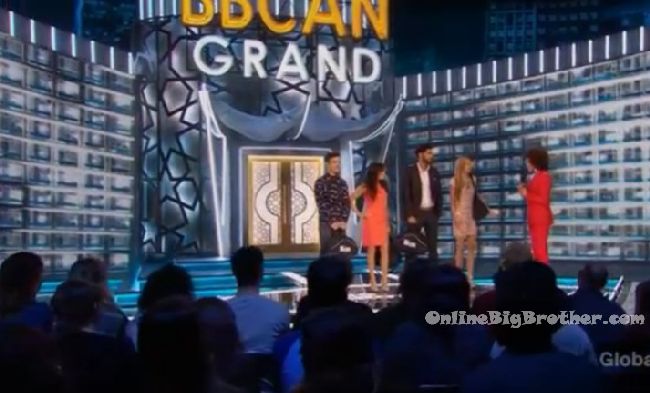 The première of Big Brother Canada 4 is finally here after months of preparation. Last week we learned the identities of the 14 all new cast members, the 4 wild card international fan-favourite house guest choices and a leaked spoiler about Philippe Paquette brother Nicholas also being in the house. At the beginning of this week we finally got to see the newly redesigned house photos and video tour.  If you want to watch the Free Live Feeds and are located outside Canada you can use HideMyAss VPN. Here's the instruction on how to set up a vpn. It's fast, secure and cheap.

Weekly Schedule:
Wednesdays at 9 pm ET/PT
Thursdays at 8 pm ET/PT (eviction episode)
Sundays at 7 pm ET/PT
HAVENOT Wedding Chapel Room @bigbspoilers #BBCAN4 pic.twitter.com/P1VHvNrm54

— Dawg (@DawgsBigBrother) March 3, 2016
Marsha the Moose is back – popping out of the alter in the havenot room.
The 14 New House Guests Enter the house:
• Group 1: Dallas (1st), Loveita, Maddy, Philippe, Cassandra
• Group 2: Joel, Kelsey, Jared, Raul, Sharry
• Group 3: Ramsey, Paige, Christine, Mitch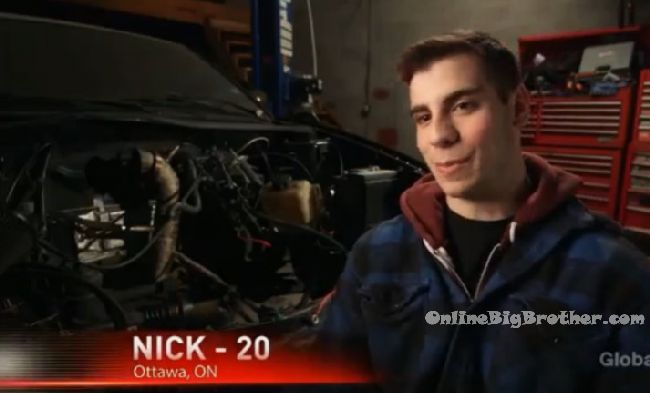 Philippe's brother Nick enters the house as the 15th House Guest:
Arisa then announces that Philippe's brother Nick will also enter the house unbeknownst to Phil. When Nick enters the house they both pretend they don't know each other. Arisa then ruins their cover and states they're brothers and will act as one house guests. If one is evicted, they go together. If they make it to the end and win, they will split the grand prize. They also only have 1 vote. They will alternate back and forth between competitions. They play rock, paper, scissors for who will compete in the first competition. Nick wins and will play in the first HOH.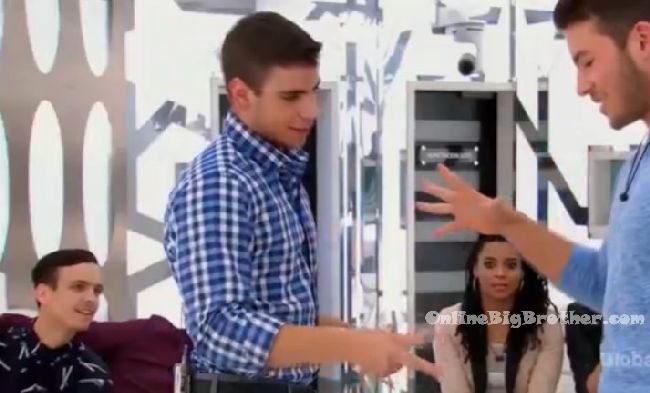 HOH Competition – "One Night Stand"
If they fall off the platform or let go of the rope they're eliminated.
Joel was voted least likely to win so if he isn't the first one to fall off he will get safety for the week.
Nick was voted most likely to win. If he doesn't win he will be stuck in isolation for the night.
Cassandra fell off first, therefore Joel is safe for the week. Joel jumped off second.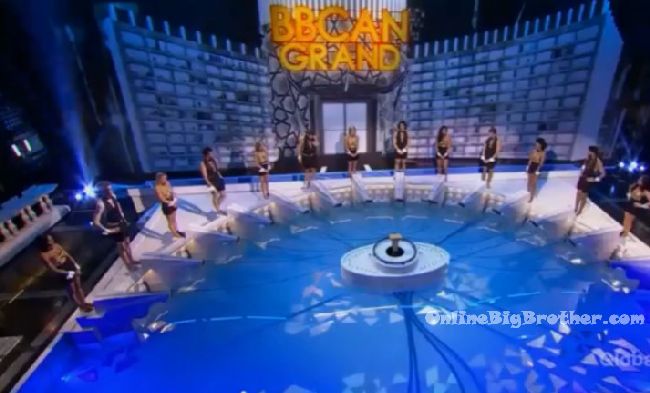 LOVEITA wins the first HOH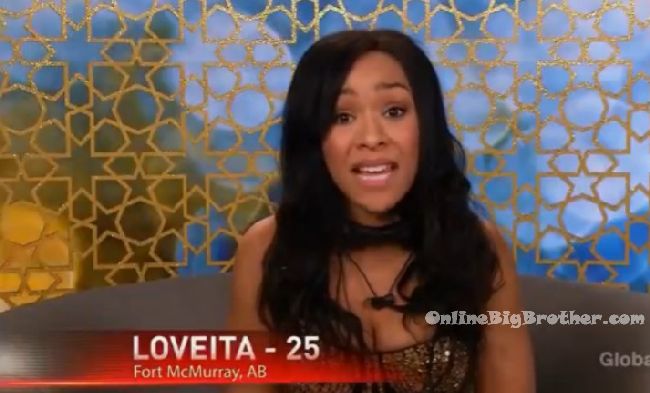 During Tomorrows show two international Big Brother "Stars/fan favorties" aka wildcards are to enter the house. A result of a nation wide Vote.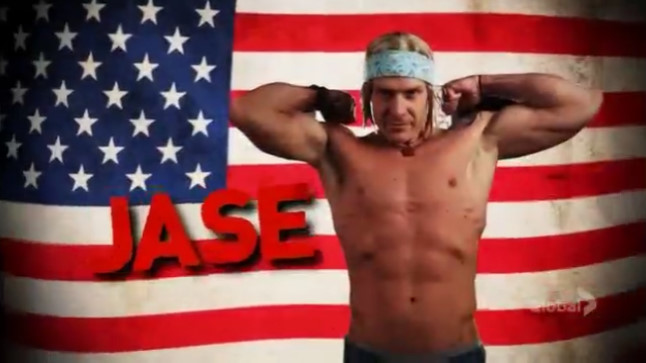 LOVEITA's HOH Victory Dance @bigbspoilers #BBCAN3 pic.twitter.com/J9ObxQj8lS

— Dawg (@DawgsBigBrother) March 3, 2016
If you're using an Adblocker, you're making a kitten cry! PLEASE consider disabling it for www.onlinebigbrother.com by adding us to your whitelist.
This is very easy to do: simply load www.onlinebigbrother.com in your browser, left click the adblocker and click "disable for this site"
If don't want to but want to stop the kittens from crying, please consider making a donation.
[polldaddy poll=9324196]