We've really been treated to a great week of Big Brother on the Feeds. All the players left out of the majority alliance that controlled the house for the first two weeks formed together. They created a new Majority alliance. We rarely see this happened Especially week 3 (A fun week unexpected blindside week that is). This season is shaping up to be great lets hope the momentum continues.
Turner Wins the Head of Household. The collective Fandom was more or less unhappy thinking he would do something boring.
Turner's nominations were Brittany and Michael. Telling everyone the plan was to backdoor Taylor.
Saturday night the target begins to move to Ameerah. The initial effort was essentially started by Joe and Kyle to explain to Monte and Turner (who were in full agreeance)  that Ameerah is the more dangerous person in the house.  The bros create "The pound" alliance . The plan is to pull Michael, Brittany and Taylor in to take out Ameerah, Jasmine, Nicole, Daniel, Indy. (And anyone else that stand in their way)
The Power of Veto is played and Michael wins it again. This gives THE POUND a green light for phase 2 which is to bring in the rest of the left over players.
Sunday night before the Veto Ceremony "The leftovers" alliance is formed. composed of Kyle, Monte, Turner, Joe, Brittany, Michael and Taylor. They all seem very happy it's a sweet BB moment.
Nomination Ceremony happens and Ameerah goes up. Full blindside.
Ameerah will be evicted tonight and again a full blindside.

The Grid
Pretty amazing how things have shifted over the last 2 weeks, basically all the leftovers got a boast and everyone else tanked. Taylor and Michael still hold the top positions. Nicole dropping from solid top 1/3 down to the gutter, The wonderful Paloma finally out of the bottom spots which is now taken by Daniel, Nicole and Jasmine.
Lock your ranks in before midnight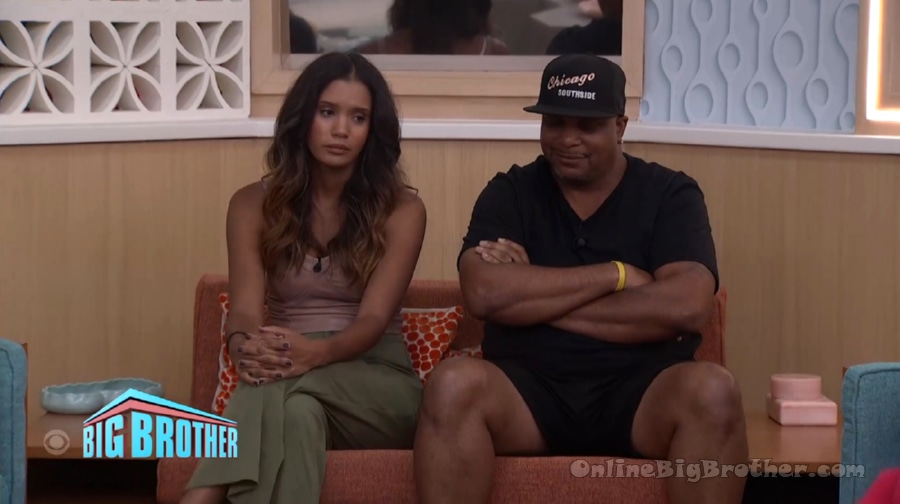 Results from the live show
Alyssa votes to evict Terrance
Indy votes to evict Terrance
Monte votes to evict Ameerah
Nicole votes to evict Terrance
Jasmine votes to evict Terrance
Brittany votes to evict Ameerah
Taylor votes to evict Ameerah
Kyle votes to evict Ameerah
Michael votes to evict Ameerah
Daniel Votes to evict Ameerah
Joe votes to evict Ameerah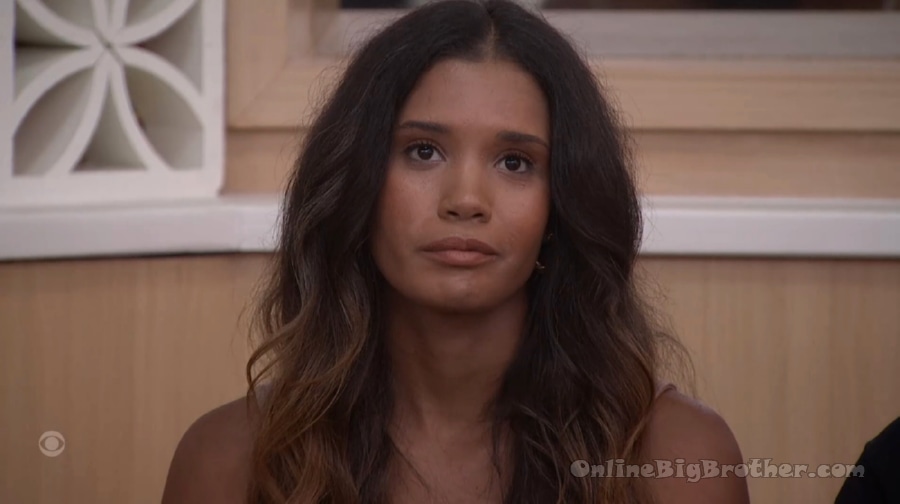 Ameerah is evicted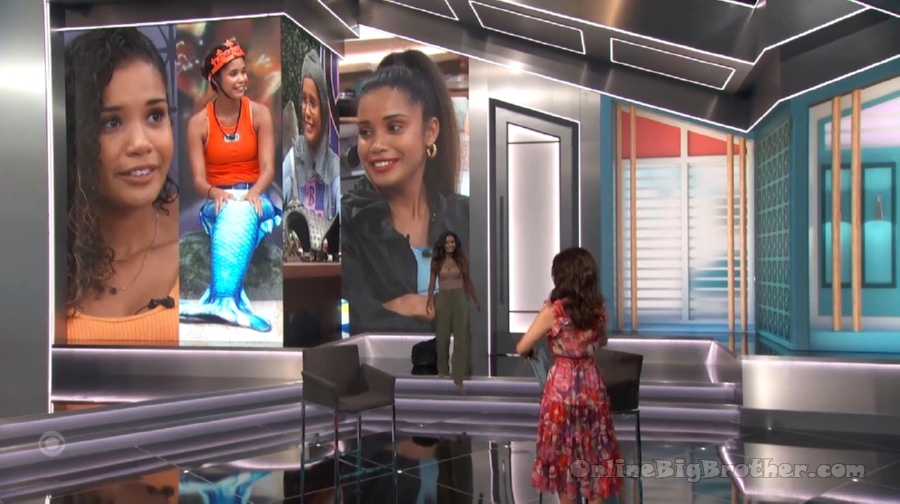 Ameerah says she was very nervous going into tonight.
Ameerah learns about the leftovers
New Festie Bestie Rules
After each eviction the surviving bestie will have the power to choose which set of bestie they want to join.
If your group wins HOH you are all safe. If your group gets picked in the veto all of you will play. If your bestie is nominated they will all be nominated but only one person goes.
Terrance joins the boys Monte and Joe
Head of household Competition
You get a red invite you go to part 2.
Jasmine, Brittnay, Terrance find a invite to the HOH part 2 competition
Grab the feeds by using this link YO FREE TRIAL PARAMOUNT + LIVE FEEDS