This is it folks the Final of two Premiere episodes for Big Brother 21. That means Live Feeds start tonight!!  The action should start around 9:00 pm PST. If you don't have the live feed subscription grab them here. BB21 Live Feeds Subscription Link
Last night we caught episode 1. Jackson won a "Camp Director" power. Allowing him to pick four houseguests to be banished. Those four players then compete with the loser being evicted from the Big Brother House. on top of this Jackson gains safety for the week. A good amount of evidence (BB style) exists suggesting David was evicted. Two Live feed leaks here and here coupled with the 'Fishy' backyard pictures here.
From the first leak, we now know Christie wins Head of Household. This episode below will show that.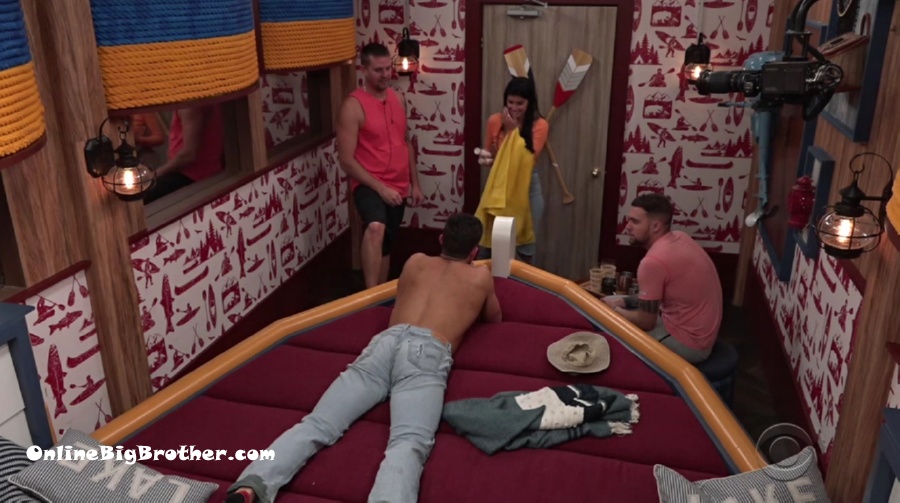 Sam – we all have your back though.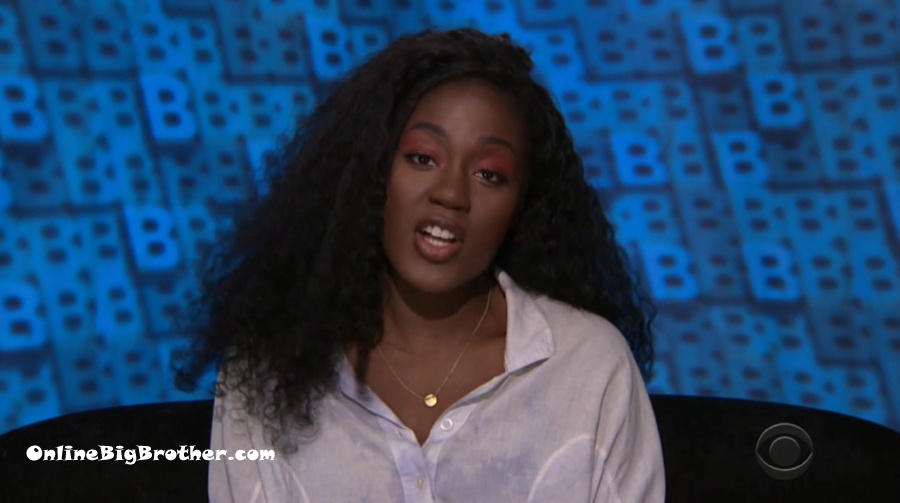 Kemi – until I figure you out I'm not scratchy your back.. because my back hasn't been scratched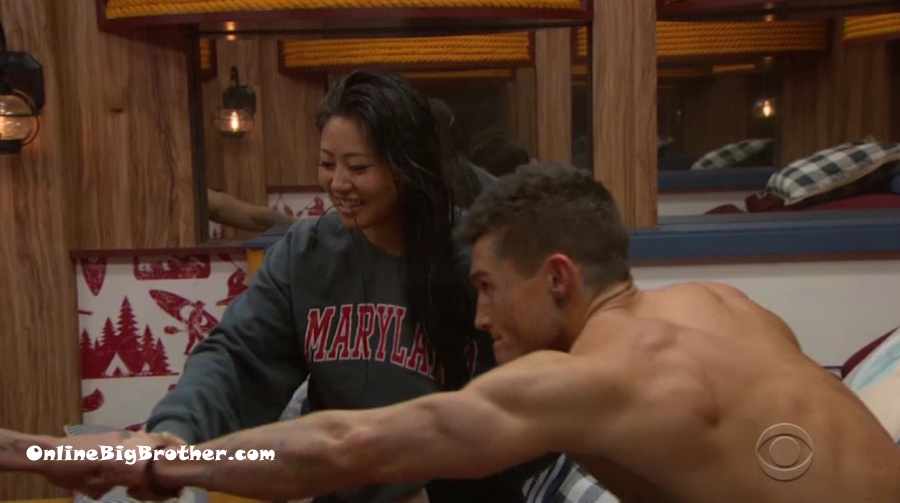 Bam 3 person alliance Isabella, Jack and Jackson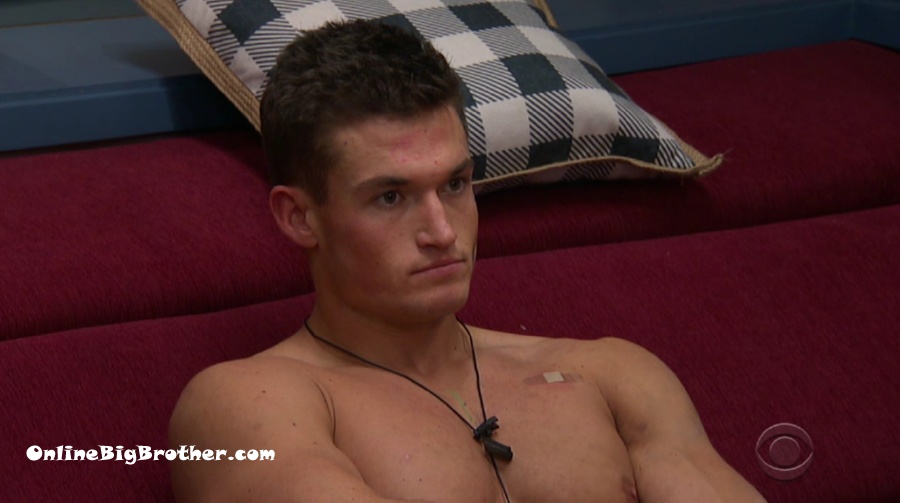 Jackson thinks hard,  Jessica, Cliff, David…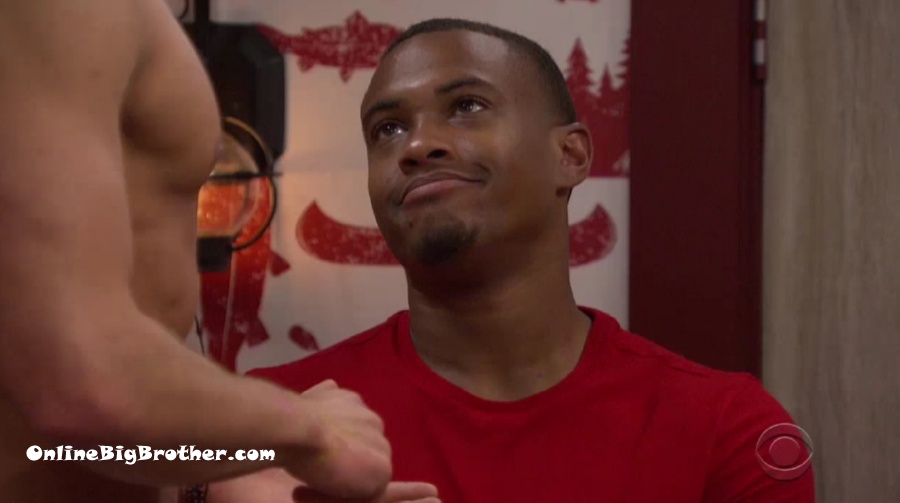 Jackson how do you feel about being the pawn
Jackson picks Cliff, Kemi, Jessica, and David to be banished. A squirrel enters the house and drags them out.  Jackson says he picked Kemi because she never came and talked to him. The rest were picked because they were the ones that didn't vote for him.
The 4 banished players compete in a dark maze. First three out win.
Cliff is the first one out. "HOGG HEAVEN", he's followed by Kemi, "I can't wait to kill Jackson with kindness and stab him in the front"
Jessica is the third person out of them. David is evicted from the house. (WOW had no idea) Jessica – "Momma Jackson is back in the house and there will be some hell to pay"
David – Julie said you're out of the Big Brother house for now, so there may be hope.
Tommy and Christie talking about working together. "it's me and you I don't care what happens"
Bros Nick, Jack, and Jackson want to pull in Isabella, Christie and Holly. Form a six-person "power Group"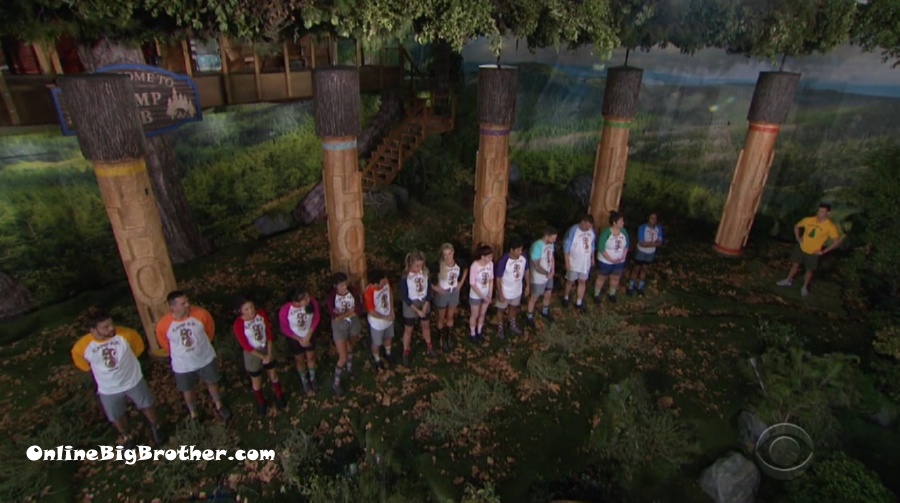 The First Head of Household competition is played in pairs of two. It's endurance where they have to hang on a vertical log while getting sprayed with Paint. Jackson gets to choose who is paired up.
Jessica is the first one to fall. "I am devastated".
Jack and Kathryn are next. followed by Nick.
Ovi Drops. Says he threw it "no need to get on anybody's radar"
Same is off his log and out. Followed by Kemi and Cliff. Bella and Nicole leave Holly, Tommy, Analyse, and Christie. Out of those four Analyse goes first followed by Holly.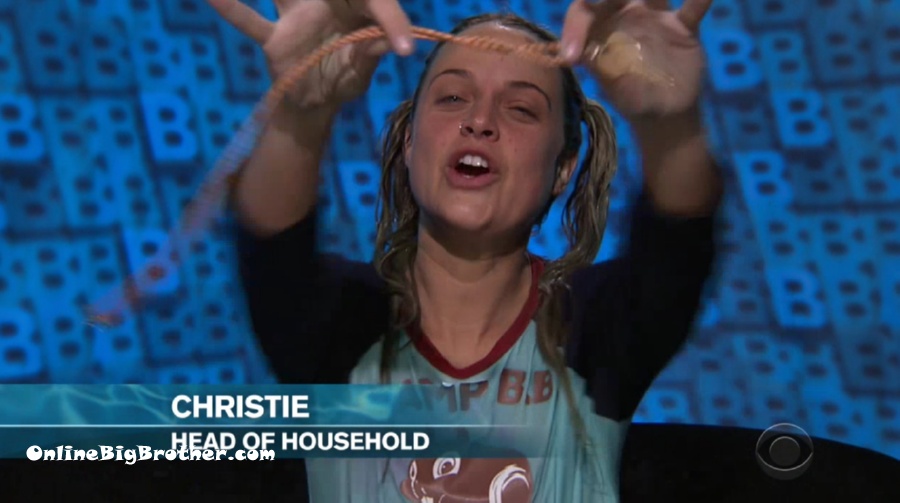 Christie wins the Head of Household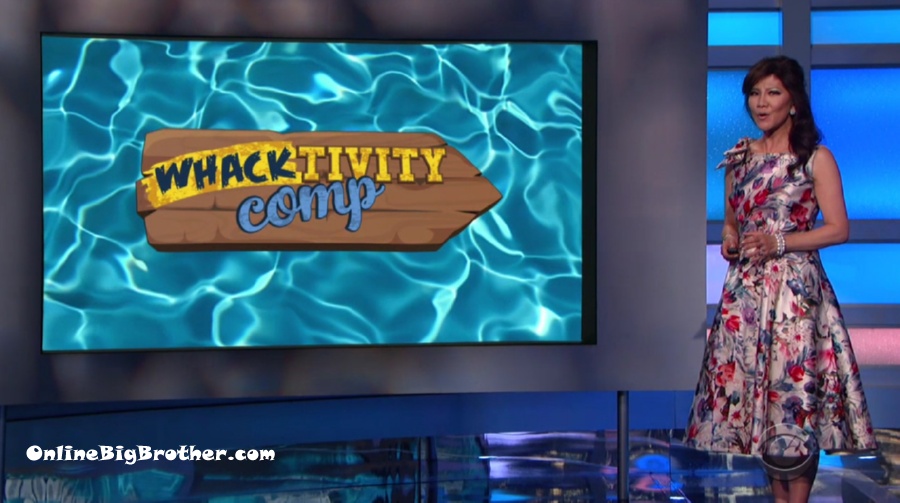 Whacktivity Comp "game-changing secret power is up for grabs"
David maybe out of the game but you haven't seen the last of him.
Something you have never seen on BB before will be shown next Wednesday.