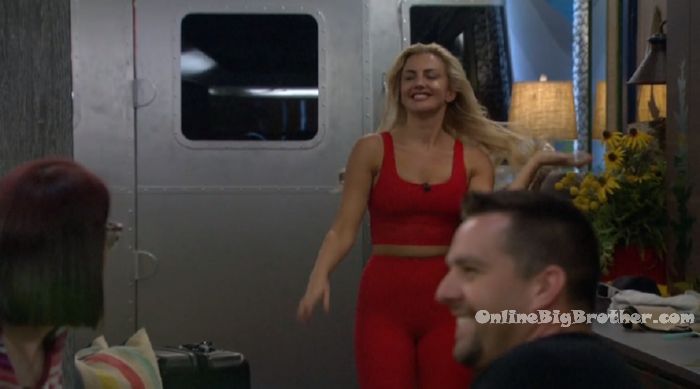 Feeds start tomorrow night! Sign up using our link
CBS All Access Live Feeds
Below is a feed leak from this afternoon:
2:02pm Living Room. Nicole and Sam are talking about working day shifts or night shifts. Sam prefers night shifts because he can have 5-6 hours of sleep and be good to go but if he works day shifts he needs 8-9 hours of sleep. Kat comes out of the bedroom and Sam tells her she looks great. You'll do fine. Kat – I know America likes me! Nicole – How could they not?!
2:09pm Bedroom. Kemi and Isa are in the bedroom tidying up.
2:12am – 2:14am Isa, Tommy, Ovi and Nick are chatting at the checkers picnic table. Tommy tells them all about the cut the mozzarella" song. He shows them how you cut the mozzarell to the beat using your hand as a knife. He says he hopes they play it for him when they get out. Isa – you should ask for it when you win HOH. Tommy – I already asked for the Pretty Woman musical soundtrack.