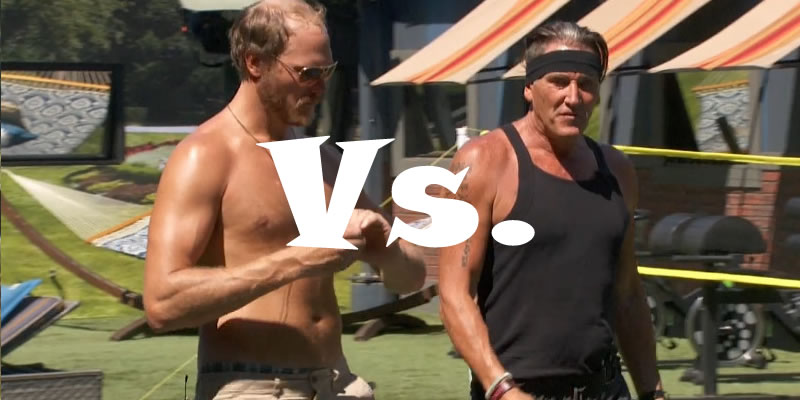 There's still some game to be had this final 2 weeks on the feeds. Chances are with this group it'll be more of the same mad delusions. Which are actually kinda fun to listen to at times. I don't think it was the worst Season That still is given to BB16. BB19 was just another "one of the worst" of this new breed of show. 
How the week went down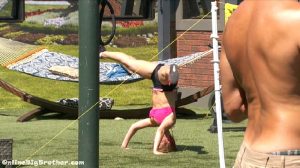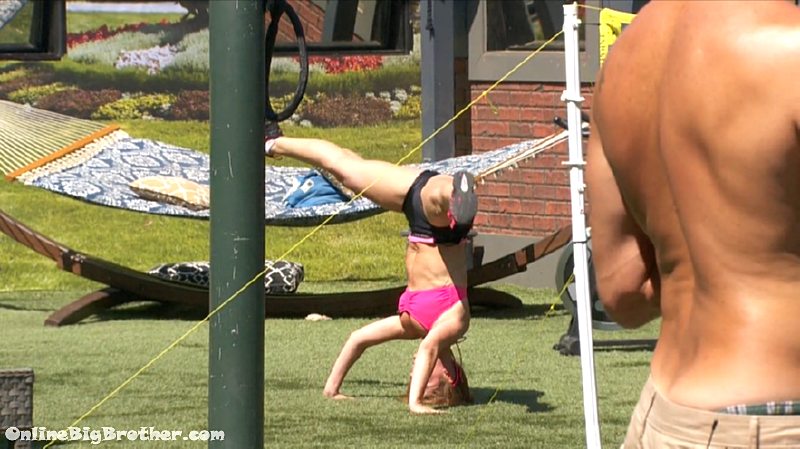 Xmas was given the Head of Household. Paul used her HOH to get Alex and Jason nominated. Before nominations he told Alex and Jason he was worried he was the backdoor target, they bought this. They bought this even after he campaigned heavily to get people to throw the HOH to Xmas. Paul, Raven told Xmas and JOsh that the target was Jason first then Alex. Paul will tell Alex and Jason that Kevin is the target. It all worked perfectly. 
Xmas tells the house her (aka Paul's) targets is a strong male player, pretty much says it was Jason. Power of Veto is played and Paul wins. Paul uses the Veto on Alex and gets Xmas to nominate Kevin in her place. 
At this point Josh is starting to get worried about how Paul is playing, he feels that Paul is making game moves that really only benefits Paul's game. Josh confronts Xmas about this but she doesn't buy it, sounds like she thinks she can beat Paul in the final 2.  Xmas and Paul continue to reinforce Josh telling him that Paul playing the middle is best for them all. The tell Josh if Alex wins the HOH Paul can manipulate her to take out Kevin or Raven instead of Josh/Xmas.  Josh is worried that Jason/Alex will be pissed at him when he votes Jason out after telling them he was voting Kevin out. Josh is worried about jury votes, he's worried about making enemies, and he likes Alex/Jason and doesn't want to be a dick. 
Paul and Xmas spend some good time trying to convince him otherwise. For now it seems to have done the job with Josh.
Summary of the players..
(Please take this as something fun..  a way to vent about a very frustrating season from someone that's watched a lot of feeds this year. I suggest we all write  Summary of the players in the comments  it's very therapeutic)
Alex continues to be completely misted by Paul. Believing everything based on some notion of "Friendship". Her awareness of the game has suffered greatly because of this loyalty to Paul. She seems to reserve  a lot of her time to talking about Jury votes and avoiding getting blood on her hands to scoop up those Jury votes. 
Xmas is the most delusional of the people left in the house. It's almost fun to watch her opinion of her Big Brother performance because it's so f*ed up. I look forward to seeing some of the fans reminding her otherwise on twitter. She believes she's seen as a real inspiration, she thinks Big Brother will ask her to come back because she was so awesome, Made big moves, was tough, strategic. She claims her moves were her own. She says this season was Cordial. Give excuses for her behaviour or flat out just revises history to her liking. saying things like sure they got into fights but they're bada$$es.. this is Big Brother.. it was all the game. .. Xmas really has a distorted view of things. In reality she's one of the more nasty people this season (Alex and Paul might have her beat) . She followed  Paul around like a fool. She admitted to be high on painkillers for weeks and thinks she deserves to win because of her foot. She's the worst and I'm sad she became this.. I was excited to see she was cast until I got to know her. Seeing how she dropped in ranking I don't think I'm the only one.  Apparently she likes Paul in a romantic sense so I guess I feel sorry for Paul.. KRAKEN
Paul is playing these people for fools, they all look like complete snowed over idiots. This season will forever be remembered as the season of lobotomized sheep. Sure it's easy for me to say I'm watching the feeds but the amount Paul has these idiots misted is insane. No one can deny this. Never before has so many people said they know Paul will win in the end but they have no intentions of taking him out because… Friendship.. 
Josh is seeing the light but it sounds like he'll follow Xmas even if it means his game. Josh is slowly becoming likable again but the season almost over and I don't think time is on his side.  A interesting player even if he was unbearable for most the season. 
Raven..   The house knows she's full of sh1t and ohh man is she ever full of sh1t..  I took some time to investigate Raven's illnesses and the stuff she has said, there's complied lists out there and a whole hastag dedicated to debunking her crap.  She's full of sh1t more than I thought. I kinda kept out of the whole ravenexpossed thing early in the season as I was too busy with updates.  Frankly it sounded like cat ladies gone mad at first but after some time to poke around myself.. .UGH .. it's f*ed, she's f*ed and her mom is even more f*ed. Matt is even more of a moron now, I almost feel sorry for him. 
Jason, tossed his game out the door, he could have been a mega popular player but just couldn't keep his mouth shut. Time and time again he came to Alex with concerns that were 100% bang on the money and she told him not to worry because of Friendship. This is well documented, His Gut was actually bang on right many times. Instead he stuck by the potato head told r@pe jokes and ended up on TMZ.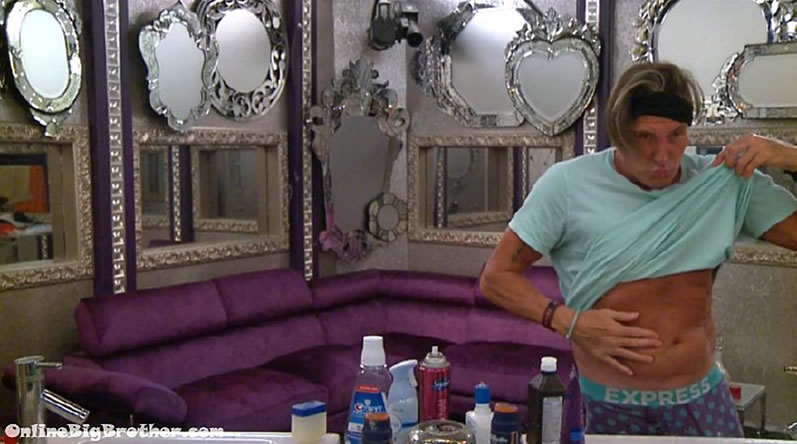 Kevin, Sigh….
Results from the show
It's double eviction today 2 people gone!
Josh Votes to Evict Jason
Alex Votes to Evict Kevin
Paul Votes to Evict Kevin
Raven Votes to Evict Jason
Xmas breaks the tie, Jason Is Evicted. Josh is bawling.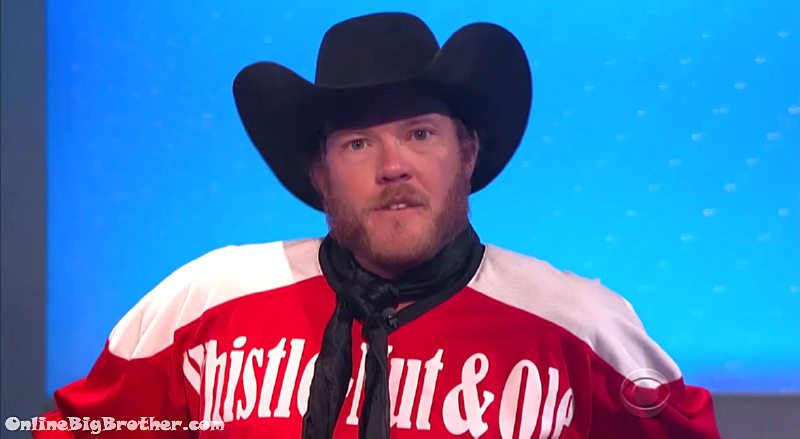 Jason is shook.. Thinks it was Paul and Alex that betrayed him.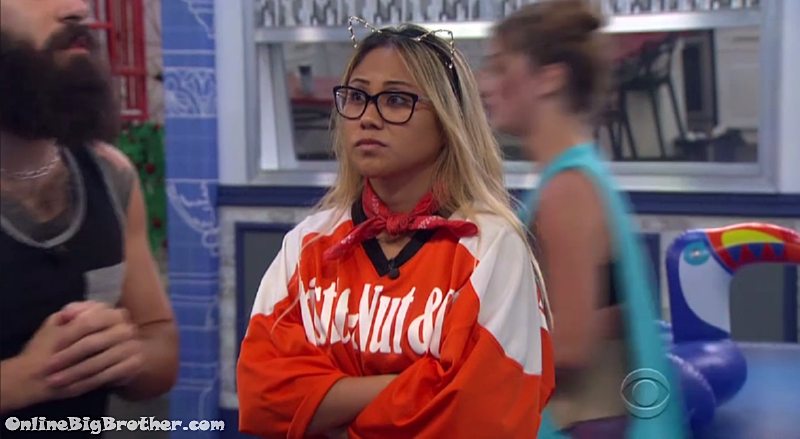 The look we've all been waiting for..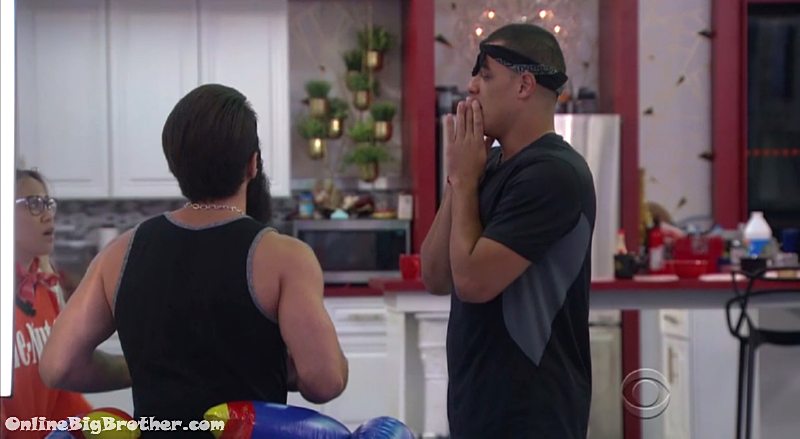 Paul and Josh have their fake fight…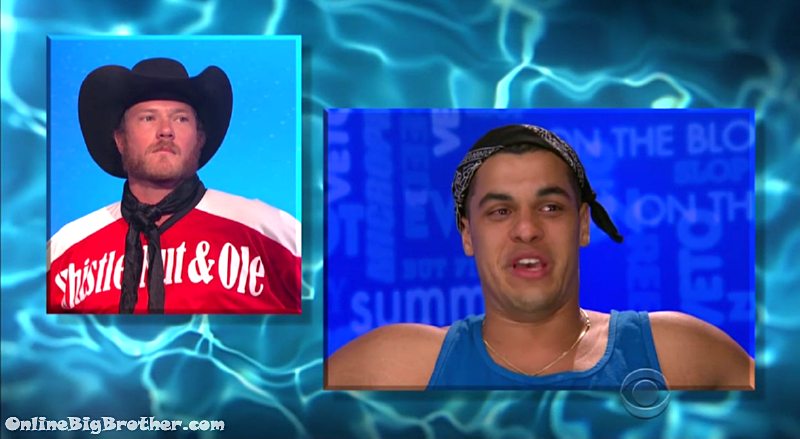 Josh tells Jason it was PAul that masterminded his eviction
First HOH is called Fake News winner is Alex
She yells "that's for you jason" (then goes and makes paul's nominations the person who got Jason out)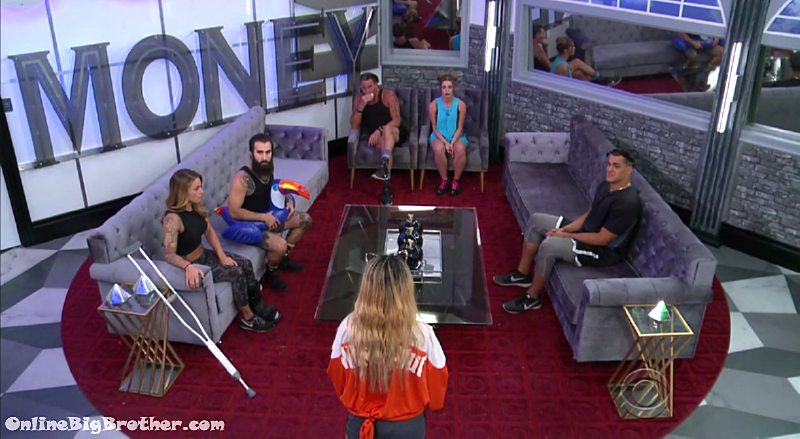 Nominations are Kevin and Raven
Power of Veto Winner is Josh
Power of Veto Ceremony results: Josh doesn't use it
Nominations are Kevin and Raven
Paul votes to evict Raven
Xmas votes to evict Raven
Josh votes to evict Kevin
Raven is evicted from the house. (thank the great lords of Kraken)
People cheer for Raven.. She tells Julie she played a good game and had a good social game.
Wednesday is an eviction episode Thursday is a live eviction episode
The big Announcement..
Celebrity Big Brother in the Big Brother US house
HURRAY we're almost done!
If you plan on buying anything from Amazon. Use this link Amazon home
Doesn't cost you anything and we get a small cut.
Links to the ranking system
Rank your house guests here
For those of you that like Statistics here are some expanded reports.