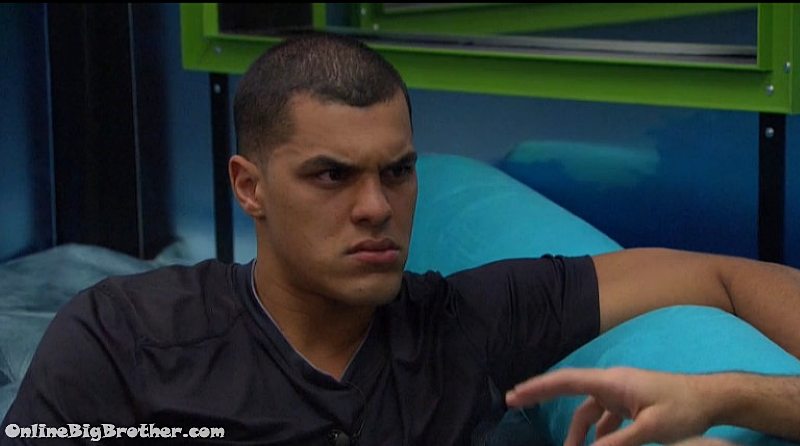 7:21pm Paul and Josh
Paul is trying to talk Josh into winning the HOH and put up Kevin/Alex.
Paul – the worst case scenario this week is if Alex wins that F*ing Veto
Paul – it's going to be BB comics
Josh thanks Paul for having his back
Paul – thanks for having my back
Paul and Josh agree to tell Alex that they are not fighting anymore they are just going to "play the game" (lol)
Alex comes in and they explain to her why they voted Jason and Raven out.
Alex doesn't seem upset even though they completely screwd her during this double by voting out Jason and not voting out her target
Paul – Josh and I have come to an agreement that we have a common target. (Kevin)
Alex tells them if they decide to backdoor her just tell her before so she doesn't cry on TV.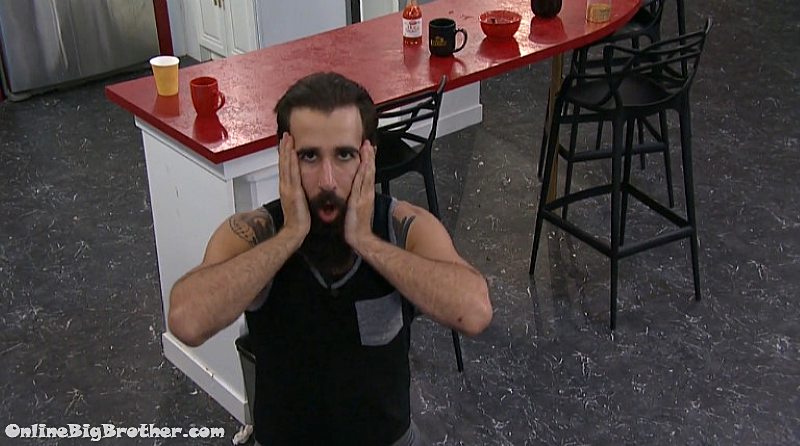 I guess Paul is home alone.. no one else is there mentally .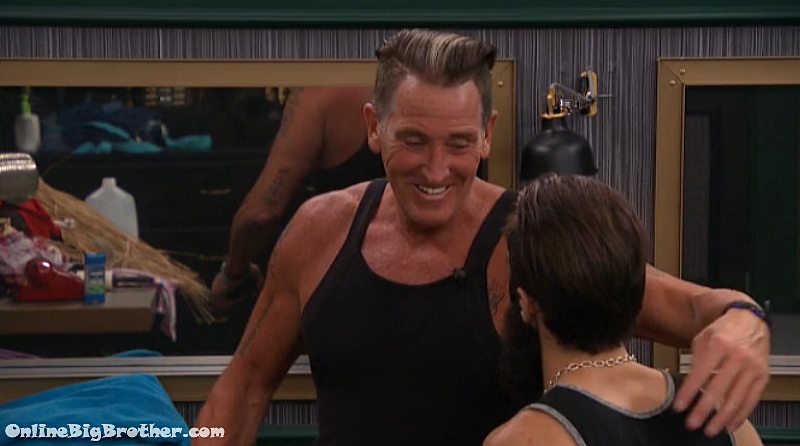 7:27pm Kevin and Paul
Kevin is complaining about Alex treating him poorly.
Paul says that's the game. Says he's always been truthful to Kevin. Tells him to be quiet and lay low.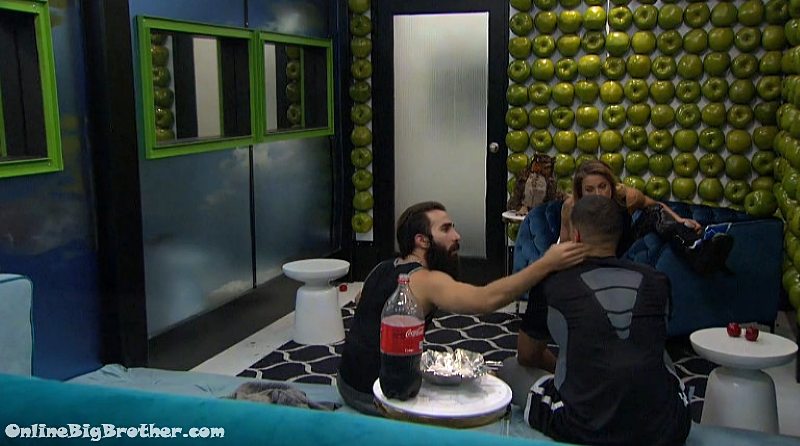 7:31pm JOsh, Paul and Xmas
Paul says he's talked Kevin into throwing the competitions. There is no way for them to lose this week.
JOsh – can you guess be honest with me.. who told Kevin.. how did he know to tell Jason
Xmas starts barking at Josh "nobody f*ing talked to Kevin" (Paul did)
JOsh says he's not blindsiding Alex
Paul – We put her up next to kevin when the votes come in .. If It's BB comics I'm not losing sh1t.. I win the Veto I don't use it.. we spread out the blood
Josh – each and everyone of us tell her we are sending her to Jury
Josh doesn't want to keep Kevin. Xmas and Paul tell him to relax they have to keep Kevin and get rid of Alex.
Paul says they will be top 3 they are almost done keep it together.
Paul going on about his plan working on Alex this week.
Paul leaves..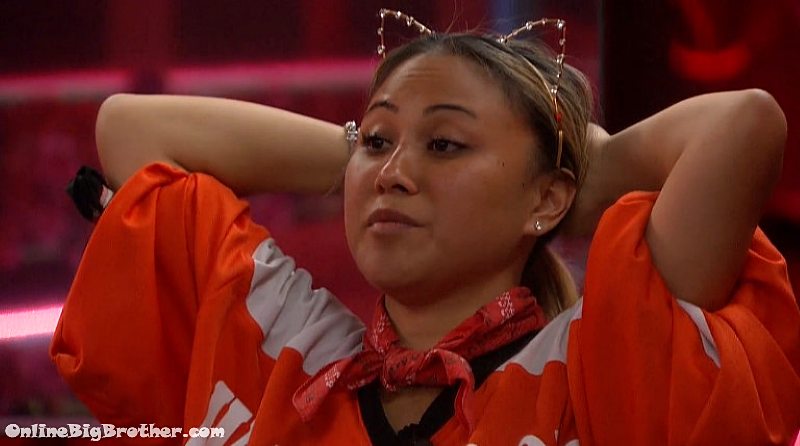 7:42pm Alex and Paul packing up Raven's stuff
Alex – I'll tell you this once now.. one of is Next if one of those guys win (HOH)
Alex – JOsh doesn't trust you he told me, I was like you better trust him he's always had my back
Paul – Josh just told me he wants me out fool, he said it's a game let's continue like gentlemen
Alex – OK
Paul – goddammit Alex.. he said that when
Alex – in the room before.. like right after..
Alex – I was like I trust Paul
Alex – he said Jason kept throwing out me and your name that is why he got f*ed
Paul – goddammit Jason godammit
Alex – he might have sunk both our ships.. (For the love of Kraken Alex are you dumb)
Alex – one of those tards is going to win… those three (Kevin, Xmas, Josh)
Alex – remember when we should've kept Jillian
Alex – you are the only person I trust. For a second there I thought what if he's playing me too .. I dunno
Paul – whichever one of us doesn't get clipped… win
Paul – If I get CLip please win this game..
Alex – honestly dude I didn't think Josh would do that.. again.. he did it again
Alex – if I get clipped you have to win the game.. I honestly thought it was going to be me, you and Jason..
Alex – I don't even know what to do.. I can't stand Kevin dude..
Alex says if Josh had used the veto Xmas would go up
Alex – I'm telling you dude.. you and jason were my two
Paul – Jason was too honest.. I tried to teach him that the entire game
Alex – I know and he outed us.. I told him to keep our names outta his mouth..
Alex comments about Raven's stuff "She lives like a slob"
Paul – yeah
Alex – I thought Xmas was just going to lay down and let us win .. (Shoot me)
Alex – I trust you 100%
Alex again "if one of them win it will be me and you unless Josh does trust it and we throw it him"
Paul – what do you think is the best plan..
Alex – I want one of us with win the 500 and the other to win the 50
Alex – you are my ride or die.. I want to hang out be friends.. I've never crossed you
Alex – I don't even Care if I come in second.. as long as you
Alex says if she goes Paul can count on her and Jason 100%
Paul – thank you
Links to the ranking system
Rank your house guests here
For those of you that like Statistics here are some expanded reports.