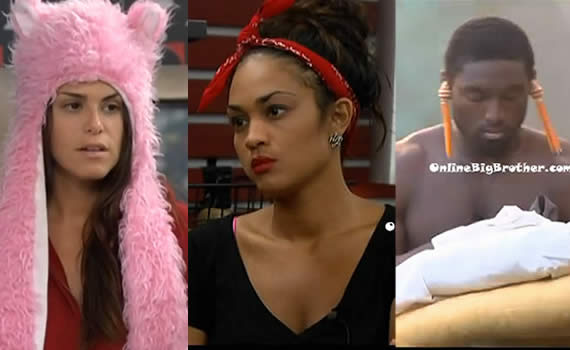 Helmanda show with special guests the superfriends
It's not all roses with the superfriends Helen has told many people in the house that she's going to go against McCrae and Amanda. McCrae and Amanda have done the same.. It would be very exciting to see these two groups go to BB war this week instead of waiting until final 6. Lets hope CBS has something planned to stir it up or we can just call Big Brother 15 The Helmanda show with special guests the superfriends.
The feeds have been on trivia since before noon this is unusual something is going happen tonight.
My Predictions
Howard goes home with 8 votes against
HOH win goes to Helen because this is how this season is going
N*de flashback times here
Confirmed results
Jessie votes to evict Howard
JUDD votes to evict Howard
McCrae votes to evict Howard
Helen votes to evict Howard
Elissa votes to evict Howard
GM votes to evict Howard
Andy votes to evict Howard
Spencer votes to evict Candice
Evicted houseguest is Howard
New HOH is ?
No have nots this week
Next week is double eviction
Endurance competition
*If it is endurance OBB may have to drop some functionality in order to keep the site running.
By the way You can watch the Endurance competitions on the live feeds subscribe it's free to try
Big Brother 15 Live Feeds subscription link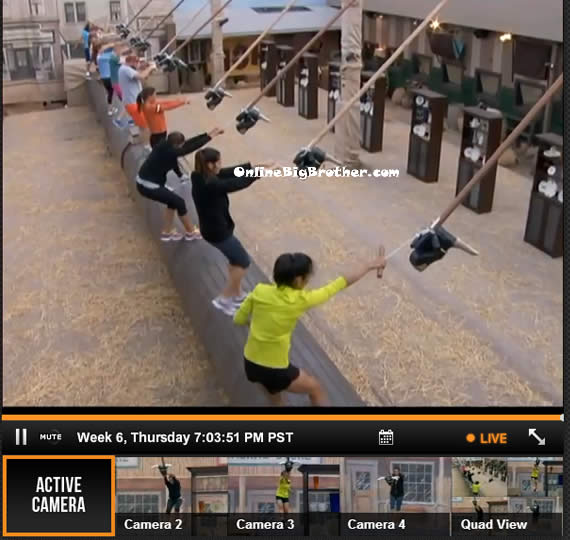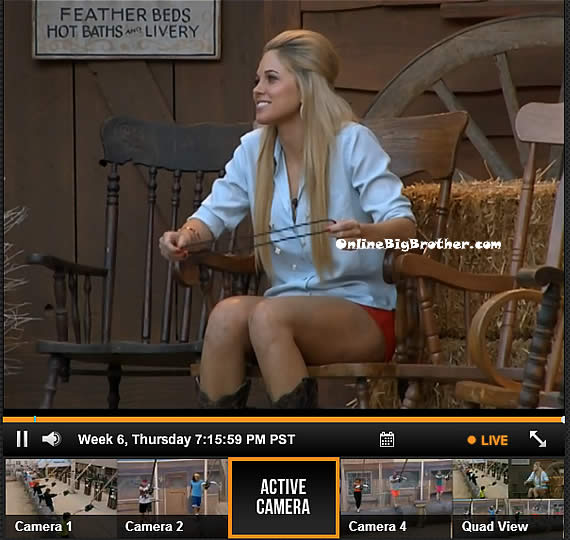 7:24pm Candice, Amanda, Spencer, Elissa and Helen are all out
You can hear McCrae getting in trouble from production for turning his back..
#BB15 Endurance comp may not go too late pic.twitter.com/ElbuynLMHu

— OnlineBigBrother.com (@bigbspoilers) August 2, 2013
7:28pm Andy and JUDD are out
Just Jessie, McCrae and GM remain .. .
Candice got the 5K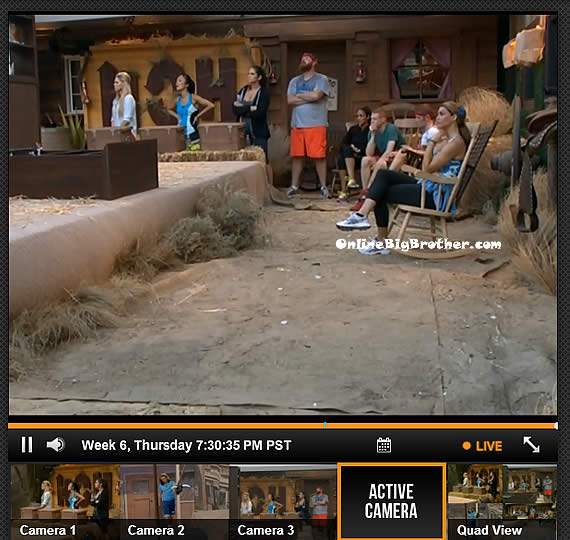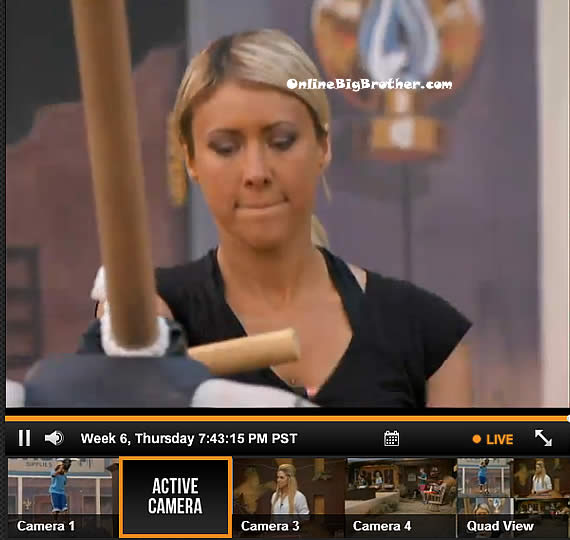 7:46pm
Jessie out
Just GM and MC remain
GM is trying to make a deal telling him she swears on her live AManda and McCrea are safe if he drops. McCrae doesn't want to drop he wants GM to drop.
Spencer got a megaphone out of the box..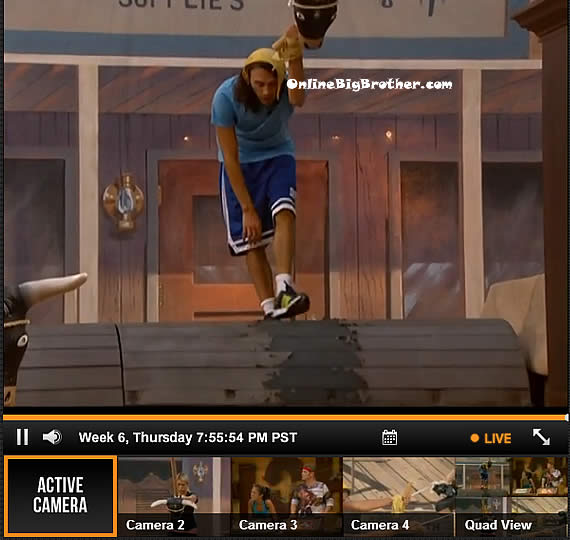 7:56pm McCrae is getting very winded
GM is in much better shape
GM win HOH
Of course Helen is dancing around
Spencer got a megaphone
Helen got a BBQ
Candice got the 5K