POV Holder:
?
Next POV
Aug 3rd
POV Used
?
POV Ceremony
Aug 5th
HOH Winner:
GM
Next HOH:
Aug 8th
MVP:
AMERICA
Original Nominations:
Current Nominations:
Last Evicted Houseguest
David, Nick, Jeremy, Kaitlin, Howard
Have Nots
no have nots this week
8:16pm Feeds come back Lots of random side converations
JUDD, MC, Andy and Amanda scurry into the bedroom. JUDD tells them GM winning HOH isn't that bad she will nominate Candice for sure he just doesn't know who the 2nd nominee will be.
GM is very excited, everyone is kissing her a$$ standard post HOH activity. Elissa hugs her and says she's glad they are friends.
Spencer is walking around with the Megaphone every time he talks it has to be through the megaphone.
GM: "I'm overextreming right now.. is that even a word over extremeing"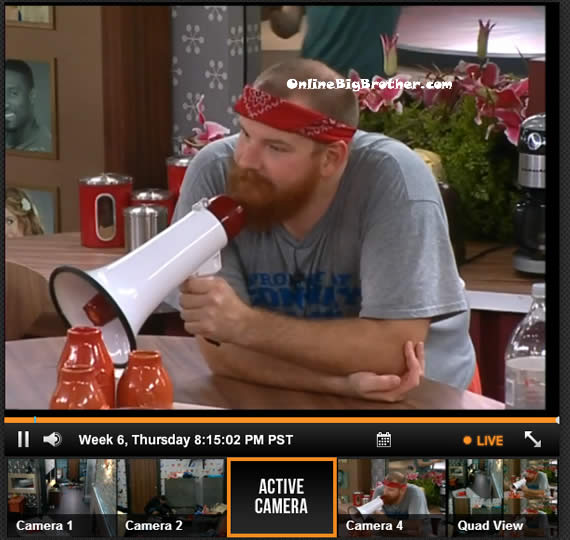 8:25pm BAthroom
Gm tells McCrae she's stand by what she said McCrae and Amanda can have the HOH room for one night. McCrae is grateful thanks her. GM: 'No problem Baby anytime"
Amanda is excited because they are going to have their wedding this week and they all can drink. (No have nots this week) Amanda wants to sleep in the HOH tonight. GM says sure thing she'll sleep in her regular bed.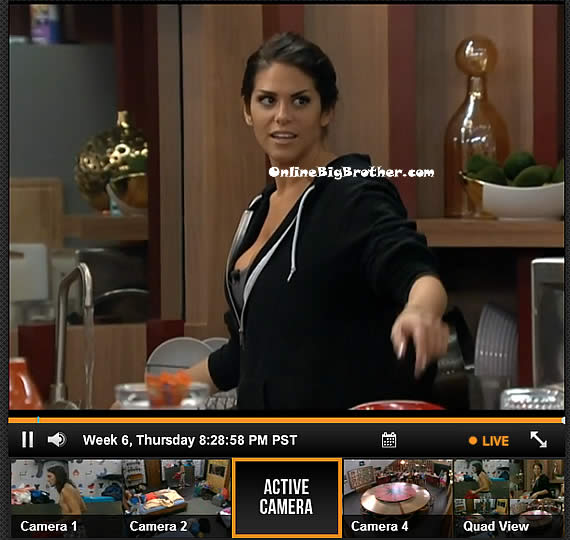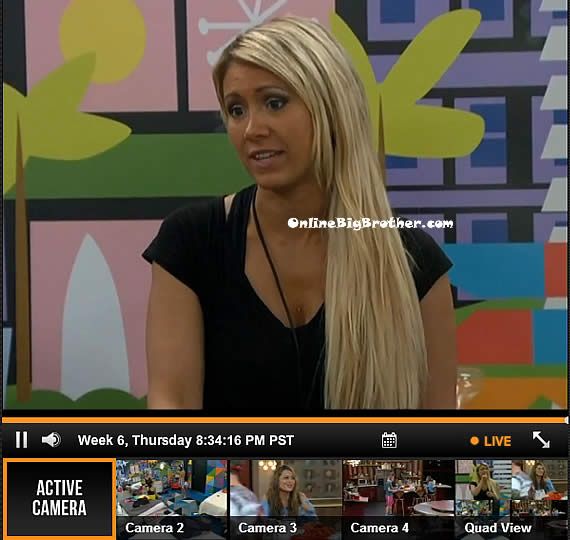 8:33pm Bedroom Helen, MC, Aaryn and GM
Helen : "Thank You for your vote.. I love you I love your loyalty.. Look at how hard it was to get howard out.. I love him as a person.."
Helen says she can pick three people to have the BBQ with. She wants GM to join them. GM says she declines because she never really eats and doesn't want to take that away from someone. GM suggests they have a contest.
Helen give one spot to Elissa and Aaryn and the 3rd spot will be up for grabs.
Helen says Jessie had asked her for the spot but she's not giving it to her, "There's people I need to repay"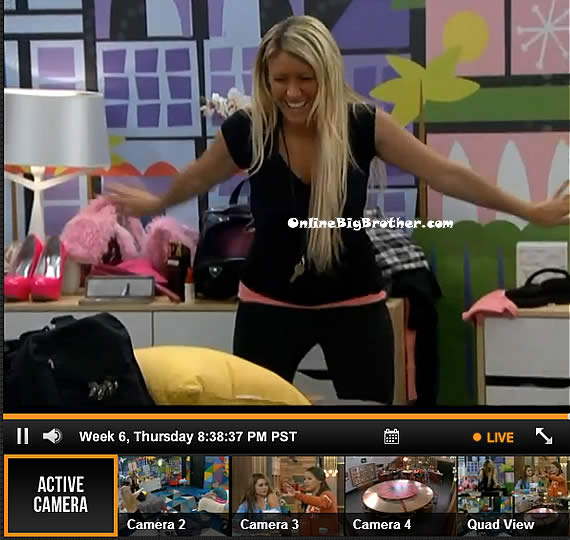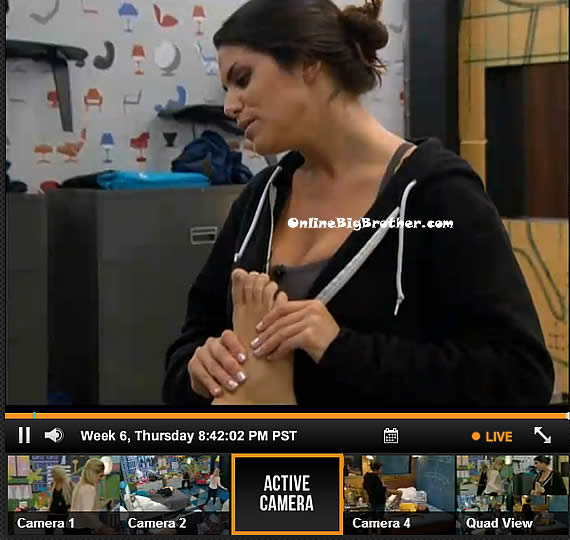 8:43pm Bedroom Amanda and McCrae
MC says he's got blisters on his hands and his feet are sore. They both agree that GM winning isn't being the worst thing to happen. Amanda says she went to talk to GM right before the vote and they had a moment. Andy joins them and Amanda tells them she had a moment with Spencer and they told them they will protect each other. Andy asks who is going up. Amanda thinks it will be Candice.
MC is thinking JUDD will win the MVP this week and he might put Jessie up. Andy tells them they are over playing right now he wants them to rest for the night.
ASndy leaves
aMANda asks him why he was telling production to let the other players into the house when it was just him and GM on the rotating log. MC says he was going to offer GM the world "Final 2"
Amanda: "Would you stick to it"
MC: 'F*** no"
Amanda: 'I trust Aaryn"
MC: 'I hope so"
Amanda: 'Ginamarie will not put us up.. she's not going to do it"
MC: 'She'll backdoor us… we have to be Howard's this week we have to be on top of her every step of the way":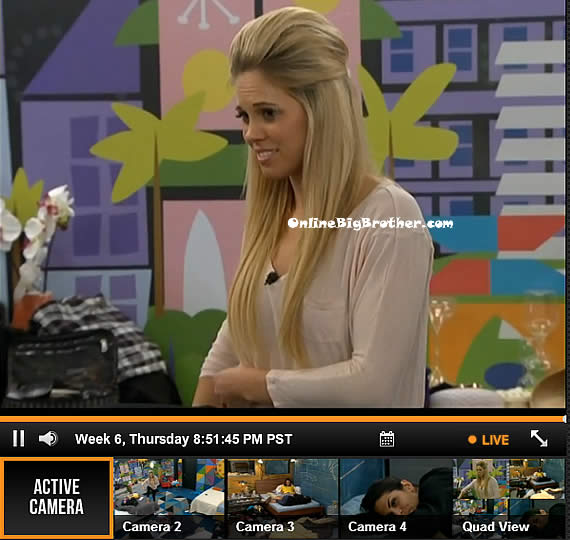 8:52pm Aaryn, JUDD and Jessie
Jessie is asking Aaryn who GM will put up. Aaryn doesn't know because GM likes everyone. Aaryn think she'll go talk to everyone then make a decision based on what the house wants, "She has to make deals"
They wonder if they Spencer and Candice are going up . Aaryn points out that Spencer did tell GM he would put her up.
(OMG if she puts up what the "House" wants i'm going to flip out)