POV Holder:
Next POV:
()
POV Used
POV Ceremony
()
HOH Winner:
SHANE
Next HOH:
Aug 2nd
Original Nominations:
Current Nominations:
Have Nots /Slop
Coach Competition Winner
Next Coaches Competition
July 27 (Friday)
Last Evicted Houseguest
JOJO
8:58pm Cam 3-4 Janelle and Dan Watch with FlashBack FREE TRIAL!
Janelle tells him that Frank is very dangerous in this game, they need to try and get Frank nominated. Janelle points out that Frank is putting on the charm with Britney. Dan thinks they need to interrupts them as much as possible. She keeps stressing how dangerous Frank is. Dan points out that they need to make sure Boogie doesn't win the coaches competition because if he does Janelle will most likely have 2 players put up
Dan mentions to her that Boogie looks really scared. Janelle says she has a team of floaters because they never win anything. Dan says he's now convinced there will not be a twist that involves the coaches. He's with ian where he thought if they got into the game it would be this week. Dan:"the only thing that will keep Frank off the block is a deal or an alliance" Dan is thinking that Shane will make his own decisions he's not sure if Britney and him are very close. Janelle is really worried that Wil and Joe are going to be nominated. Dan points out that those 2 players haven't won anything Janelle can use that to bargain with. Janelle: "And I don't think Frank is very smart"
9:10pm Cam 3-4 Wil and Janelle.
Wil is really worried about the nominations this week he's certain that one person from Janelle's group are going up if not 2.
Wil says that Shane is a idiot.. "I'll backdoor his a$$ when I win HOH"
Wil doesn't want to offer Shane any deals until he knows where Shane's head is at, "I don't really want to offer him a deal at all"
Janelle tells him they need to make a deal because Frank will make the deal. Wil thinks because Shane is so macho and bravo that he'll want to work with Frank instead of Janelle. (you guys were jerks to JOJO and him for the last week that is why he doesn't want to work with you)
Wil: "He's stupid enough to think that Frank and Ian will win the next HOH.. he won't think I will.. I don't really think he see us as much as targets.. He's too A type" Janelle reminds him that it's only been week three there hasn't been many competitions. Wil calls JOJO a idiot because earlier today she was going around telling Janelle's team they were making a mistake this week just like voting out Kara week one was a mistake. Janelle agrees with JOJO thinks they should have gotten rid of Frank week One now they are stuck with him.
Wil wants to propose a deal to Shane that they will keep him safe for 1 week if he nominates one person from each side.
Janelle warns him not to start telling Shane to put up Frank because if Frank wins POV he'll be coming for them. Wil tells her she can go talk to Britney if she wants but he would rather negotiate for himself.
9:20pm Storage Room Wil and Joe
Wil fills joe in that Janelle is going to go to Britney and negotiate with her to keep Joe off the block. Joe is starting to get pissed at janelle he doesn't want mistakes she makes ruin his chance at a ½ a million dollars. He wants to talk to Britney for himself.
Wil is going to offer Shane a deal that he gets 1 week of safety from Wil if he splits hi nominations between Boogie and Janelle. Joe adds that they need to wait until Shane reveals more information before they start making deals. Joe and Wil think Shane is stupid enough to put Frank and Danielle up… Wil hopes it's Frank and Ian. Wil: "He might not be smart enough to target us" Wil mentions that nominations is right after the coaches competitions tomorrow. Wil figures they need to talk to Shane in the morning. (Joe please cause trouble this week before you get evicted) Wil is ready to drop Ashley he doesn't want do anything with her, whatever they tell her ends up getting back to the other side. Joe says before they do anything they need to see where Shanes head is at. Wil: "I'm not making a fucking deal with him unless I have to" Wil: "I believe he generally thinks low of us.. he might not target us" Joe starts pushing that they need to tell Shane to target Frank. Wil is going to explain to Shane if janelle is doing any deals for on their behalf it's not what they want.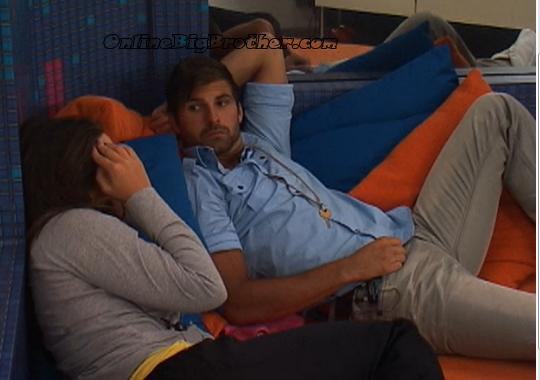 9:40pm Cam 1-2 bathroom Shane and Danielle This is the fake showmance CBS tries to sell to the viewers to grab ratings. The showmance does not exist take it from me I watch these 2 a lot. That doesn't mean it won't but as of right now these 2 individuals are not in a showmance.
I am not capable of listening to Danielle fishing for compliments 24/7 this week so I'll stick straight to game talk and when the showmance starts it'll let you know.
Game talk = Shane tells her she is safe this week
Showmance talk Danielle asks him if he was having a showmance with JOJO. Shane says no they just flirted.
are they in a showmance not yet
Boogie plans on keeping it cool this week and not go running around. Boogie warns Dan if Joe goes up he's going to start causing trouble.. Not Willie sized trouble but in a smooth running house like this one it's going to be big. (Thanks good.. JOE BRING ON THE TROUBLE)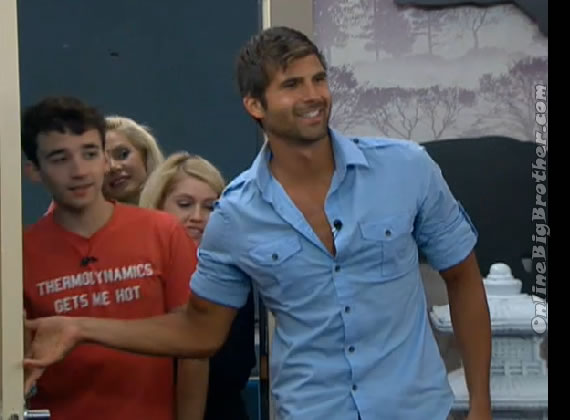 10:25pm Cam 1-4 Shane gets his HOH room OMG!!!Watch NOW FREE TRIAL!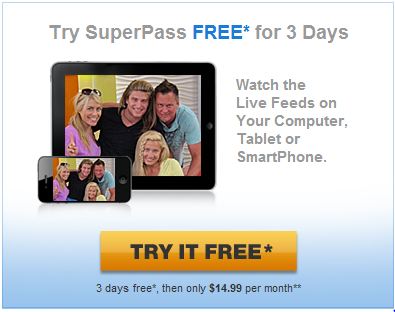 Share it YO!!
Tweet