POV Holder:
?
Next POV
?
POV Used
?
POV Ceremony
HOH Winner:
Aaryn
Next HOH:
Wed July 10
MVP:
?
Original Nominations:
?
Current Nominations:
?
Last Evicted Houseguest
David
Have Nots
Helen, Elissa, Candice, and Andy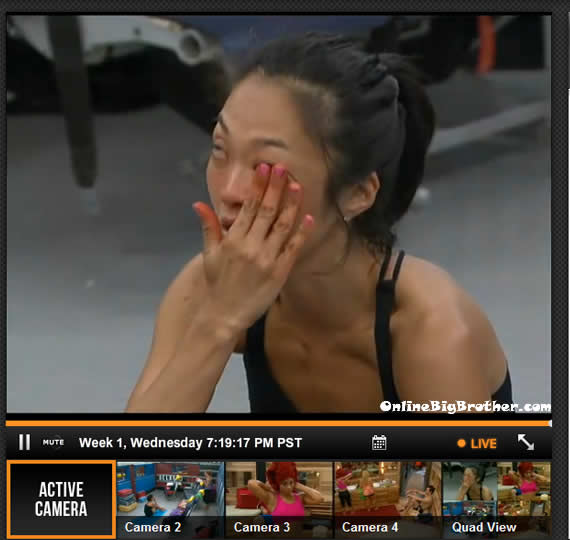 Helen and Howard right after the HOH
Helen: "Why is Spencer telling Candace to vote out Elissa… do you think Spencer is playing us"
Howard: "The plan was to vote out David.. Maybe he was just telling her to act like that"
Howard: "I don't think so.. no matter what they do we have the numbers.."
Howard: 'I think he was telling Candace to just play it off.. "
Elissa: 'Umm at least we have the votes.. Uhmm"
Elissa: "You are a mother of two and you have a family for her to put you as a have nots that it messed up"
Helen starts to cry..
7:24 cam 3-4 Bathroom Aaryn and Candice taking a shower SPencer on the couch
Spencer: "CANDICE.. WHO THE FU** DID I tell you to vote out… Who the F*** did I tell you to vote out.. Who the f-**** "
Spencer: "Elissa"
Spencer: "And you told me some people have been talking about David.. who the F*** was talking about that"
Candace: "YUup"
Spencer: "I thought that was bullshit.. who the F**** told you that"
Candace : "Some people were"
Spencer: "WHO THE FU** WAS TALKING ABOUT THAT"
Candace: "It was a group decision by the jacuzzi.. "
Spencer: "It wasn't a f**** group decision"
Candace: "I voted for Elissa.. please"
Aaryn wants to know who "Everyone" is because she was talking about voting out David.
Spencer about Elissa Speech: "that was the cuntiest speech I have ever heard what a f**** piece of trash.. I know that David would have had my back to the end"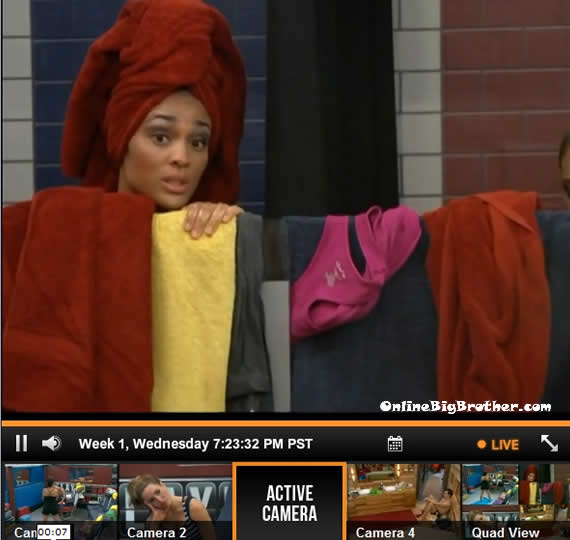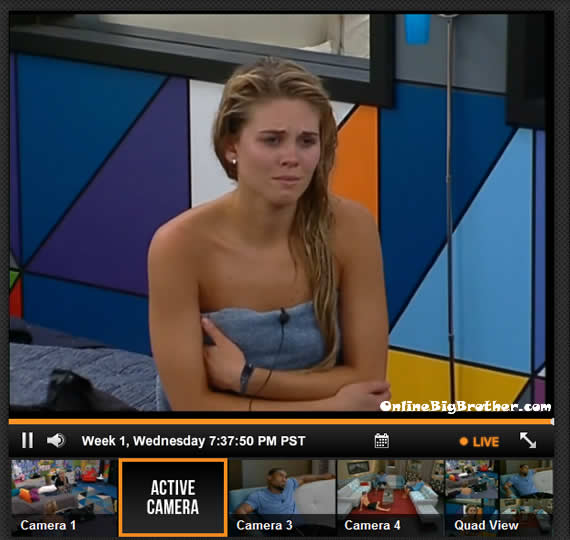 7:43pm, CAm 1-2 counting votes Gina and Aaryn
Aaryn is suspicious of Nick and Jeremy she tells Gina she can only trust her and Kaitlin. Aaryn points out that Nick gave her a funny look she thinks he may have voted David out. Gina say no way.
Gina: "I'm not kissing anyone in the a$$.. I'm not kissing that dirtbag's a$$"
Aaryn thinks that Elissa made a deal with people that she would use her MVP on whoever they want as long as they keep her safe. Gina thinks this is absolutely stupid, "If they have had voted her out then MVPO is up for grabs.. makes no F**** sense"
Aaryn suggests that Maybe Jeremy could Helen offer to join her side.
Aaryn starts to cry because she misses David.
7:53pm Cam 3-4 Bedroom Andy and Candace
C: "Helen came to me and said there was a master plan .. and that somebody was supposed to come talk to me privately.. I was to wait for that person to come talk to me.. so spencer came to me and talked to me today and said.. "
C: "We're voting Elissa out "
Andy: 'I was told today as well.. I fell totally out of the loop"
Candice: "Me to.. i'm totally confused.. so that means Spencer really did vote for David"
Andy: "I have no idea who voted for David.. I did because I was told to at the very last minute"
Candace reiterates that she was told to vote out Elissa.
Andy says he was told to vote out David.
Andy: "I dunno"
Andy: 'elissa is a f****ing idiot there is no way she is going to win MVP.. Have you heard her talk.. there is no way I was going to let ELissa win the HOH.. F*** that i was going to let that bitch have power in this house"
Andy says he voted David out because he didn't feel close to David. he also heard that David was targeting Helen