9:27pm Graig and Bruno Pool side
Thinking about telling Brittnee that Neaha has been trying to rally votes against her.
Graig thinks it's a great idea.
Bruno - That will make her distrust Naeha
bruno proposes he'll even start talking to Neaha to make it look like she's trying to get votes.
Bruno is worried that it might blow up "should we play it safe"
Graig doesn't think they need to.
Graig - I trust Zach
-Post has been updated--Post has been updated-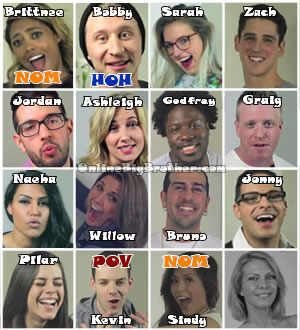 Big Brother Links
Bitchy Big Brother Blog
Big Brother attwx
Hamster Watch
Quirkydudes Archives
Big Brother Archive
Big Brother Gossip
OnlineBigBrother Forum
I Love Reality TV
Big Brother Junkies
The Reality Junkies
Big Brother Fans Blog
IHateBigBrother!
Big Brother 2009
Big Brother Network
Big Brother Insider
The Big Brother Forum
Because You're Addicted
yakkityyaks