Now that Big Brother Canada 3 has come to a close, we all know you're craving for Big Brother 17 to start. The first of the TWO Night Première episode of Big Brother 17 will air on June 24th at 8pm on CBS. If you're a fan of Big Brother you know there is more to the reality TV show than just the 3 weekly episodes. You'll often notice that the episodes don't accurately depict what actually happens inside the house and definitely don't show you everything that happens. By following our live feed updates and signing up for the live feeds you can enjoy your summer knowing you won't miss a minute of the action.
-Post has been updated--Post has been updated--Post has been updated--Post has been updated-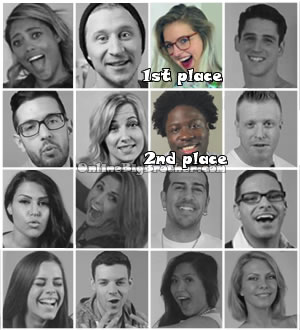 Big Brother Links
Bitchy Big Brother Blog
Big Brother attwx
Hamster Watch
Quirkydudes Archives
Big Brother Archive
Big Brother Gossip
OnlineBigBrother Forum
I Love Reality TV
Big Brother Junkies
The Reality Junkies
Big Brother Fans Blog
IHateBigBrother!
Big Brother 2009
Big Brother Network
Big Brother Insider
The Big Brother Forum
Because You're Addicted
yakkityyaks