12:46am Bedroom Bruno and Bobby
There some worry that Sindy will be talking Zach's ear off and perhaps get inside his head. During the task the car broke down while Sindy and Zach were driving it. THey had to sleep in teh back yard over night.)
Bruno says the diapers only have 3 votes. There side has 5 votes. Bruno does think Sindy is good for them the only problem her mouth he says if if Sindy would just shut her face she would be better on their side because he doesn't know where Brittnee's head is at.
-Post has been updated--Post has been updated-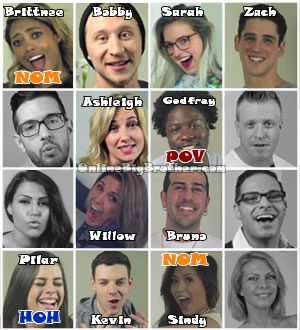 Big Brother Links
Bitchy Big Brother Blog
Big Brother attwx
Hamster Watch
Quirkydudes Archives
Big Brother Archive
Big Brother Gossip
OnlineBigBrother Forum
I Love Reality TV
Big Brother Junkies
The Reality Junkies
Big Brother Fans Blog
IHateBigBrother!
Big Brother 2009
Big Brother Network
Big Brother Insider
The Big Brother Forum
Because You're Addicted
yakkityyaks