-Post has been updated-
MIDNIGHT - Johnny's Birthday present
Bobby starts off giving Jonny a lapdance, kevin follows and finishes it with a kiss. Godfrey jumps up and grinds it out over Johnny. Everyone cheering having a great time. Zach and Graig decline to give Jonny a dance.
Johnny says the best part was kissing Kevin.
After Godfrey, Bobby and Kevin gave Johnny some lap dances Godrey goes into telling them a story about a crazy women he dated.
-Post has been updated--Post has been updated--Post has been updated-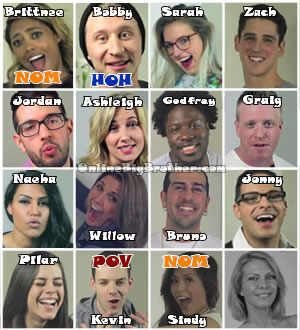 Big Brother Links
Bitchy Big Brother Blog
Big Brother attwx
Hamster Watch
Quirkydudes Archives
Big Brother Archive
Big Brother Gossip
OnlineBigBrother Forum
I Love Reality TV
Big Brother Junkies
The Reality Junkies
Big Brother Fans Blog
IHateBigBrother!
Big Brother 2009
Big Brother Network
Big Brother Insider
The Big Brother Forum
Because You're Addicted
yakkityyaks