-Post has been updated-
2:10pm All of a sudden the house guests start screaming as they see the First 5 evicted house guests on the living room TV screen. The all run over to the living room screaming. WILLOW screams "They're playing to come back!!!" "I TOLD YOU!!" Big Brother blocks the live feeds. The live feeds return and all of the house guests are in a circle in the living room. They all agree to a top 11 alliance where if any of them come back they're booted right back out the door.
-Post has been updated--Post has been updated--Post has been updated-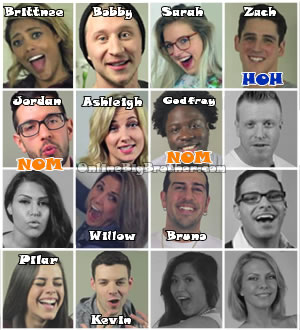 Big Brother Links
Bitchy Big Brother Blog
Big Brother attwx
Hamster Watch
Quirkydudes Archives
Big Brother Archive
Big Brother Gossip
OnlineBigBrother Forum
I Love Reality TV
Big Brother Junkies
The Reality Junkies
Big Brother Fans Blog
IHateBigBrother!
Big Brother 2009
Big Brother Network
Big Brother Insider
The Big Brother Forum
Because You're Addicted
yakkityyaks