Quick Big Brother Spoilers
HOH Part 1: Bowie, Jag, Matt
Part 1 Winner: Matt
HOH Part 2: Jag vs Bowie
Part 2 Winner: Jag
HOH Part 3 Jag Vs Matt
Part 3 Winner: ?
Lock your ranks in before midnight
The Situation: Matt won Part 1, Jag won Part 2. They will face off Thursday during the finale to compete in part 3. Winner of Part 3 is the final HOH and gets to decide who to take to the end.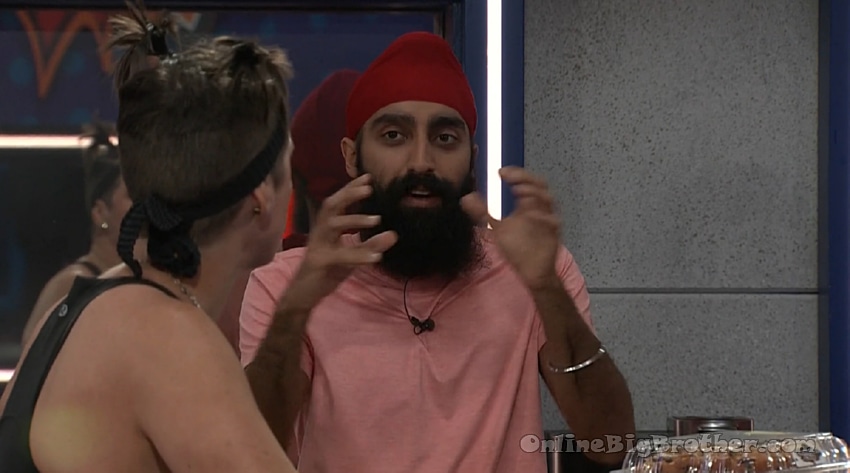 3:30 pm Feeds return after 5 hours plus. Jag wins part 2.
Bowie – at least we can enjoy the rest of the day now.
Matt – no competition tomorrow.. they told us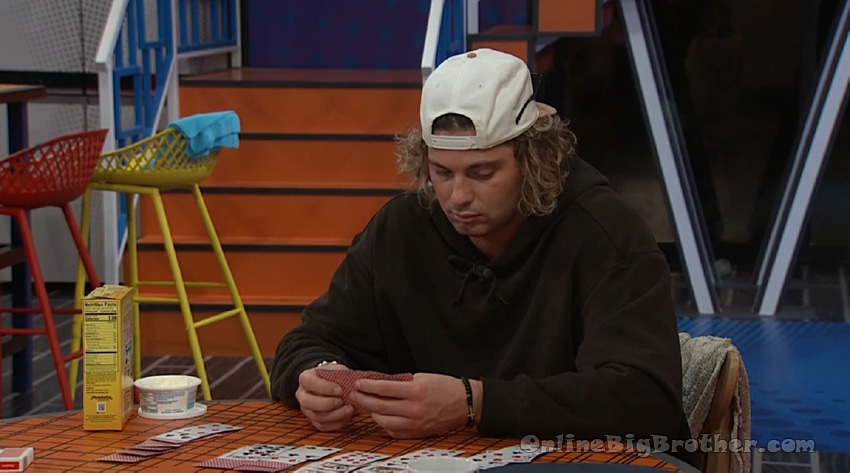 4:00 pm Solitaire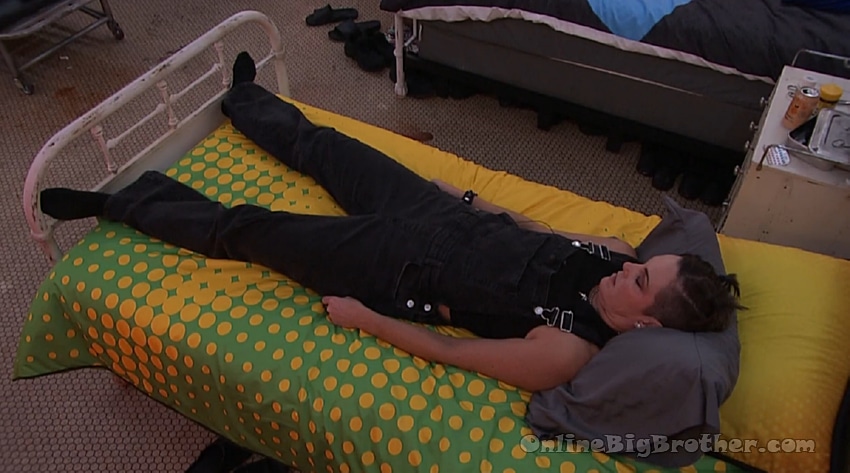 4:25 pm Bowie alone in scary.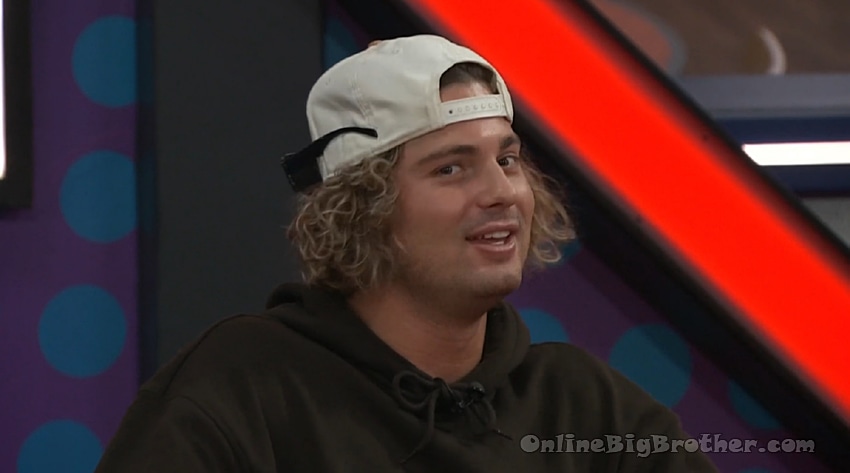 4:47 pm Matt and Jag
Matt says he was happy to see he won. He didn't want to show it to be mean to Bowie.
Matt – that was a hard comp
Jag – SO hard
Matt – A timed comp over an hour.. all the other time comps were less than 10 minutes
Jag – yeah
Matt – that insane
Jag – crazy
Jag briefly goes to chat with Bowie and the feeds cut.
4:50 pm Jag and Bowie
Jag – what a crazy comp over an hour
Bowie – I tried. I really did.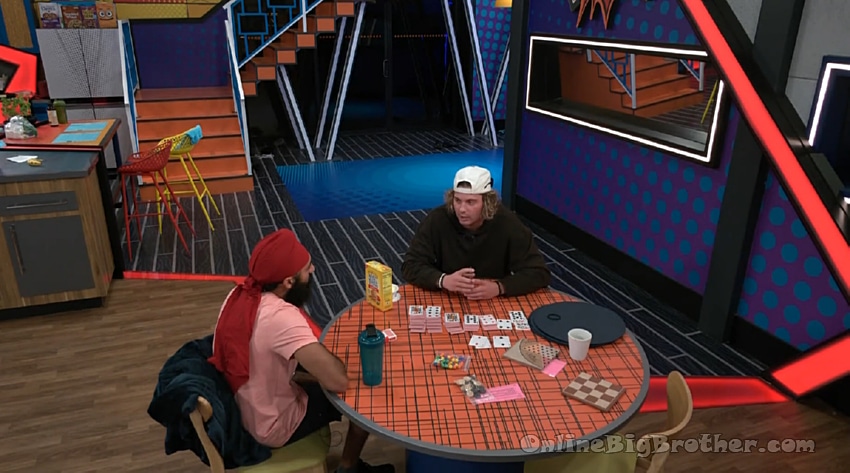 4:54 pm Matt and Jag
Jag – she's in Scary.. she's just chilling
Jag – DUDE that's crazy.. that is crazy.. I'm like BRO that means we did everything we set out to do.
Matt – we did everything in the last half of the season.
Jag – everything
Matt – that's hard to do that's hard to pull off.
Matt – good job
Jag – thanks man
Matt – Time to go make history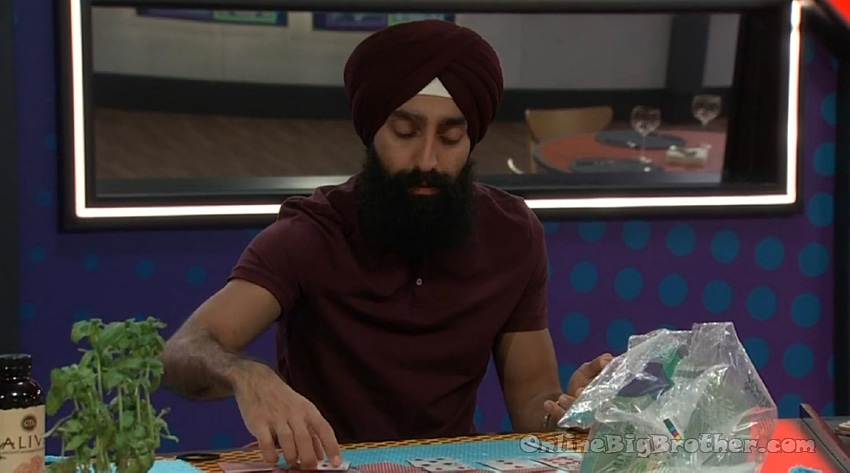 5:50 pm Solitaire and feed blocks. (I believe there's a special dinner tonight)
6:15 pm Jag and Matt Solitaire
Jag – Bro isn't that crazy? I kept thinking about that. We made it
Matt – I know I know … DUDE
Feeds cut When we're back.
Matt – the hitmen are quivering in their boots right now.. they're being replaced
Jag – the greatest heist of the century
(I like the minutemen better than hitmen)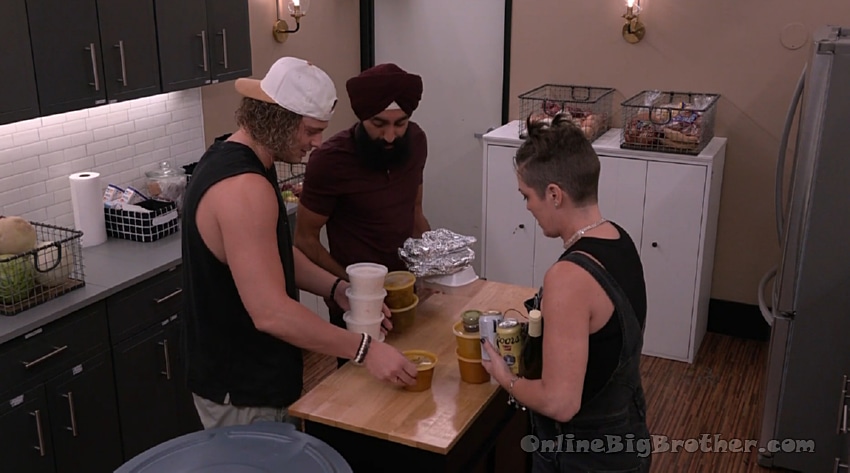 6:25 pm They got Indian food and wine/beers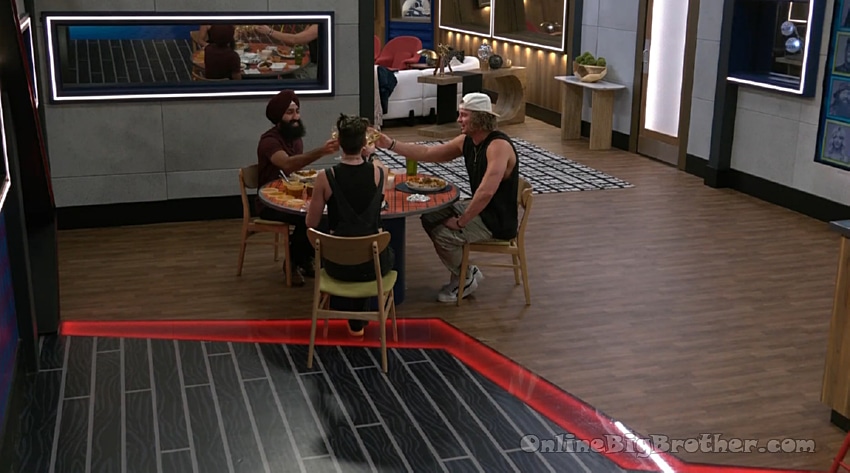 6:32 pm they toast "To the mafia"
Matt – wouldn't want to be here with two other peopl e
Jag – same
Bowie – absolute truth.
7:40pm The final 3 playing never have I ever… Jag – it doesn't have to be something that someone else will for sure put down .. this could be a way to get to know someone.
8:20pm – 9:08pm They make a new game called Thunder Bolt similar to beer pong.

10:10pm Kitchen – Bowie and Matt are back to sitting at the table chatting about what they'll do when they're done.
11:20pm – 11:50pm The final 3 lay in bed together. Bowie leaves for the bathroom. Matt – we're going to feel weird as hell tomorrow thinking this is the final night in here. Jag – I can't get over the fact that WE are going to be in those final 2 seats. Matt – I know.