Check out our BB19 Ranking Grid. . rank your houseguests here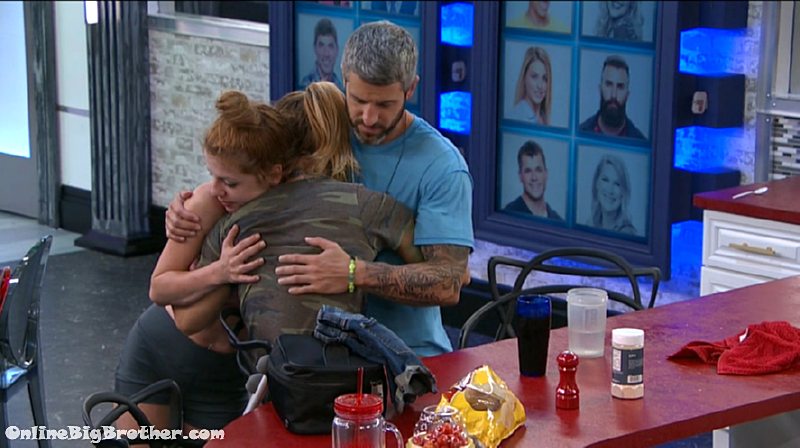 7:30am Morning Hugs..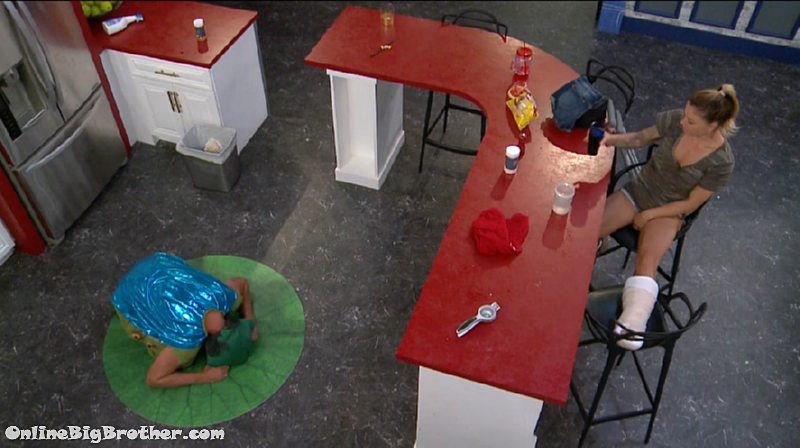 7:33am Jason sitting on his pad
Jason – What if Cody gets drawn outta the hat
Xmas – then we fight like hell
Jason we're not supposed to sit on the chairs, we're supposed to get our food and go back to the pad
Jason says he was recruited. Mentions that 1/2 of the people on the show were recruited. Xmas thinks that'[s smart casting spread out the demographic.
7:53am Paul says the Veto is going to be before noon.
Xmas thinks that's pretty vague. She says she can still hear construction going on at first she thought the competition would be at 9.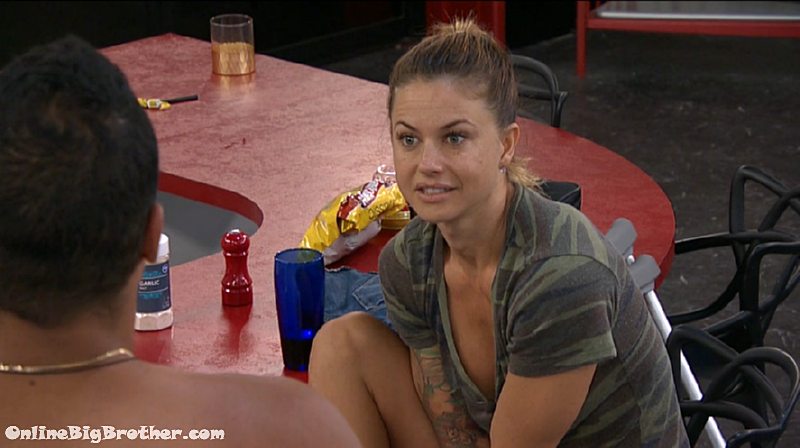 7:58am Xmas and Josh Kitchen
Xmas asks Josh if he's nervous about the Veto Competition
Josh says he is
Xmas – why
Xmas – people have been really really happy about your contribution.. Thank you for your trust.
Christmas – Cody is going to be pissed if he can't compete.. And he'll be pissed when either you or Alex take yourself off.
Josh – I only talk game to you and Paul
Josh says she's always got his back she never has to question that.
Xmas says the people they want out are the most toxic people in the house not the best game players. (Cody, Jessica, Ramses)
Xmas says her personal goal is to help people… feed cuts
Josh says he still doesn't know how he feels about Mark… Says week 1 he overheard Cody and Mark saying they were targeting him.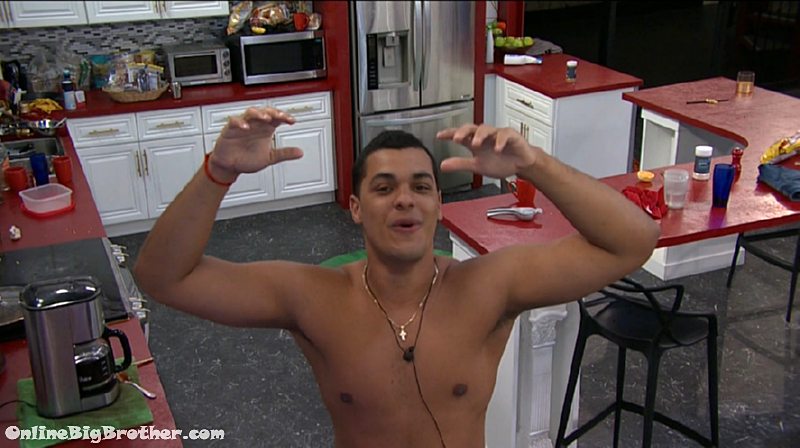 8:20am Josh telling his family he 's having the time of his life.
Xmas comes back Josh tells her he would be f*d if it wasn't for her and Paul
Xmas claims to have known that so that is why she moved in to help him.
Josh again saying that he only trusts Paul and Xmas.
Josh says Matt doesn't talk game to him at all.
Xmas – press him on it..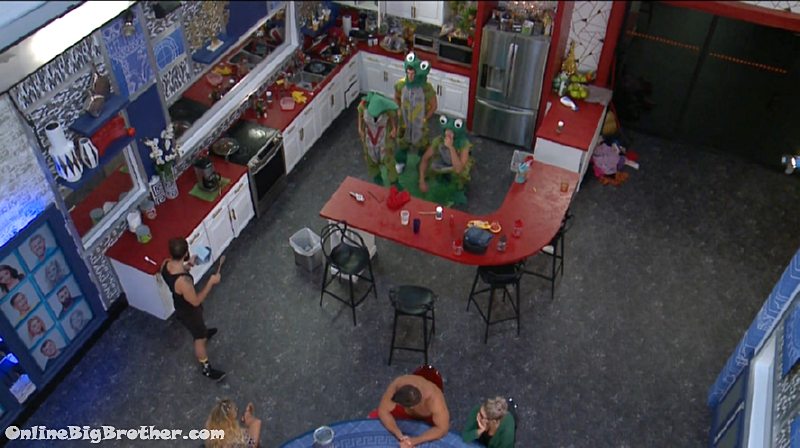 8:36am Paul wakes everyone up to pick Have nots..
Paul – As head of Household I must choose 4 new have nots for the week. Do I have any volunteers.
Jessica and Cody Volunteer there's already in the have nots room anyways.
Paul – might as well make the whole frog fmaily
Paul picks Jason.
Paul – any other person wants to be a hero
It comes down to Matt and Mark to rock paper scissor it. Matt volunteers before it gets to that.
A bunch of people say thanks to Matt.. (But not the other three)
WAKE UP time to pick the Have Nots @DawgsBigBrother #BB19 pic.twitter.com/rE9QnMpU93

— OnlineBigBrother.com (@bigbspoilers) July 8, 2017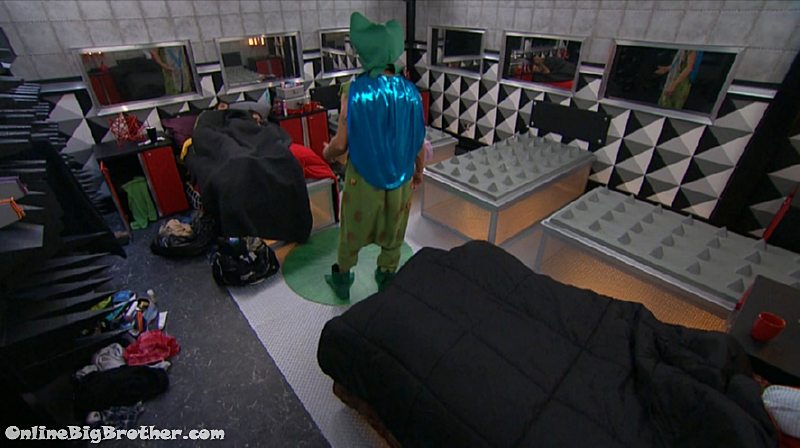 9:00am Cody, Jessica and Jason
Jason says he's going to go get the Have not temptation.
The Have-Nots were offered a temptation. On the wall of the Have-Not room, there were two available spikes. Inside one spike is a Have-Not Escape, making the holder a Have for the week. However, the other has a Have-Not Extension, making the holder a Have-Not for an extra week. Any Have-Not, but only one per week, may go to the Diary Room to claim the key to unlock a spike.
source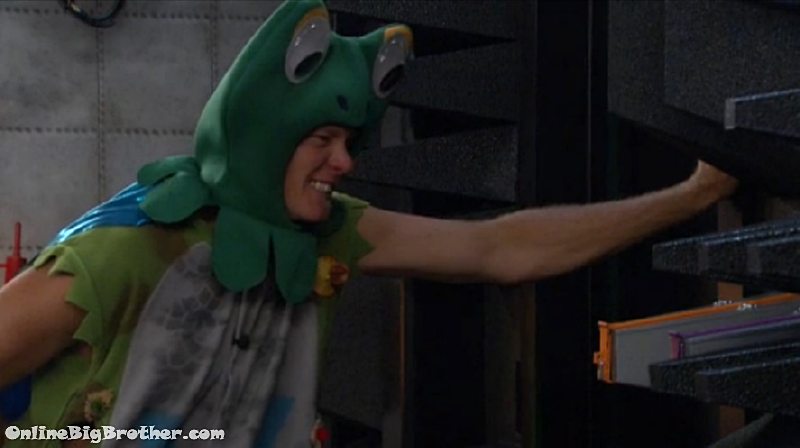 9:03am Jason comes back
He can't decide which one to pick.. He says he was the first person to request the temptation and he'll pick later.
Cody tells him he's safe this week it'll either be Alex or himself getting voted out.
Jason – if they draw your name outta the hat you'll win that f***r
Cody – I won't lose
Cody says Paul getting Ramses to go up hurts them because it pulls Ramses's chip out of the bag increasing Cody's chance of getting picked.
Cody – poor Alex
Jason – Dude she's going to win, nobody can beat her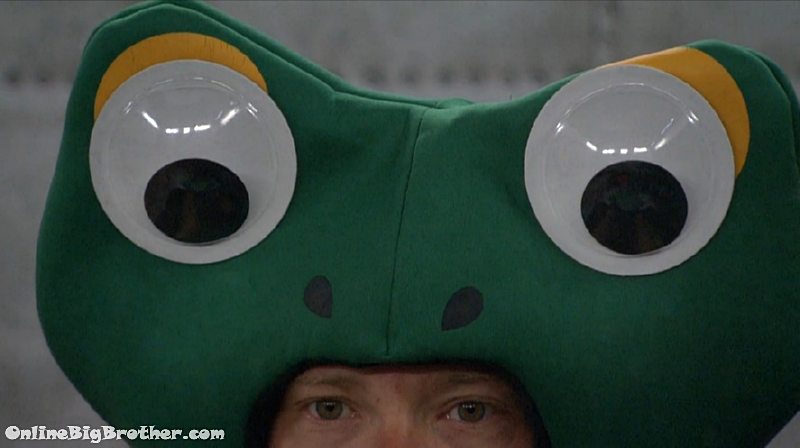 Cody leaves..
Jason – there's a common thread among houseguests and it's resiliently.. I mean everybody here is sorta bada$$ in their own realm.
Jason – that's why we're all here
Jason – Everybody already has that instinctive you know.. adapt to adverse conditions no matter what
Jessica – there's people in this house that feel so damn safe
Jason – Drive me nuts
Jessica- love to take it away..
Jason – you know what, I think that's the beauty of the BIg Brother house. You think they want just a straight line show where everybody just falls in line.. F nobody wants to watch that sh1t.
Jason – when everybody votes one way.. that's Boring.. Fing boring you look like a bunch of sheep
Jason says Production must be ready to throw a monkey wrench into the house dynamic. They can't make it too easy for Paul.
Jason – Paul is nervous I'm telling you cause he knows it's coming
Jessica – I hope you get the have not pass and it's just me and Cody in here. We'll make out the whole time and make Matt feel awkward.
Jason – he'll just leave
Jessica – then he can't sleep, I'm fine with that.. Start to dry hump, I'll make him feel real awkward.
Jason thinks he'll get screwed over by picking the have not temptation.
Jason – there's no way they'll let 2 people get it in a row
10:14am POV players Picked
Jason host
Josh, Alex, Paul, Ramses, Matt, Elena
10:15am
Paul telling Ramses he's safe. Everyone is throwing it Alex or Josh will win.
Links to the ranking system
Rank your house guests here
For those of you that like Statistics here are some expanded reports.