Check out our BB19 Ranking Grid. . rank your houseguests here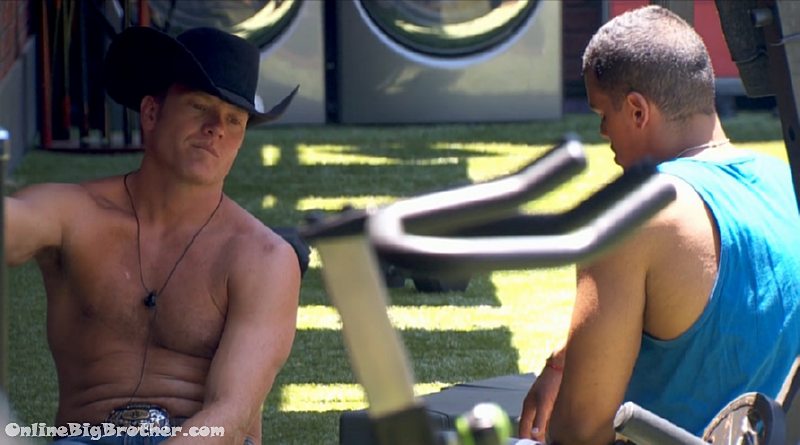 12:35pm Josh Jason and Alex
Josh says he's voting to keep Jillian they have to keep their numbers.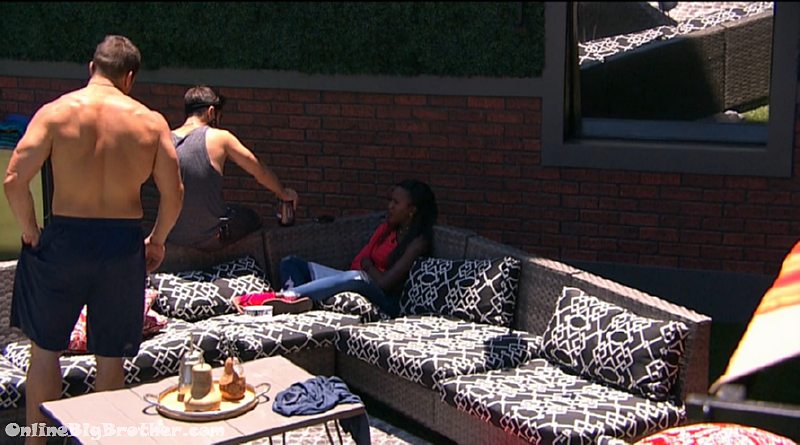 12:42pm Paul, Dom and Mark
Talking about Josh peeking on Raven in the bathroom. Dom brings up how she told her she should go to production and say something.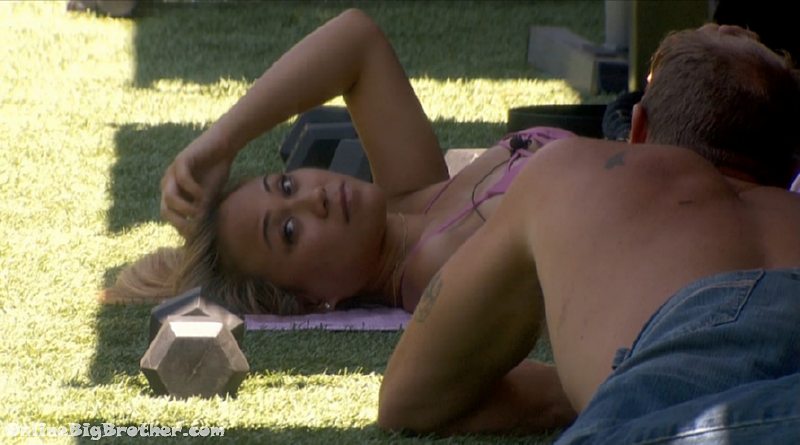 12:47pm Jason and Alex
Alex says they need to play the least shady game that is why she doesn't want to go against Cody.
Josh joins them.
Josh – next week one of us gets power and it could change the whole dynamic in the house.
Josh – I know how I stand in this house..
Josh thinks he's the target.
Tells them they are 100% good with him.
Josh – I had a shit start at this game..
Josh – I'm going to give Kevin space otherwise he'll wring my next…
Alex says they are still trying to figure out where Cody and Paul relationship is and if they are working together.
Josh said Christmas lost her shit when she was nominated. She was legit shocked about it.
Jillian comes by … Jessica and Cody just got in a fight..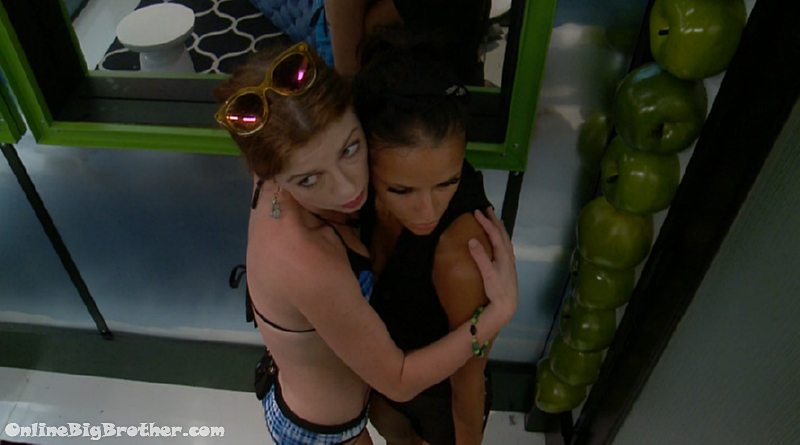 12:52pm Jessica, Raven and Matt
(Jessica seems upset. Cody was told to go up to the HOH and not talk to anybody.)
Raven – just give him time.. I don't know what's going on, maybe it's about the game
Jess- he sounded angry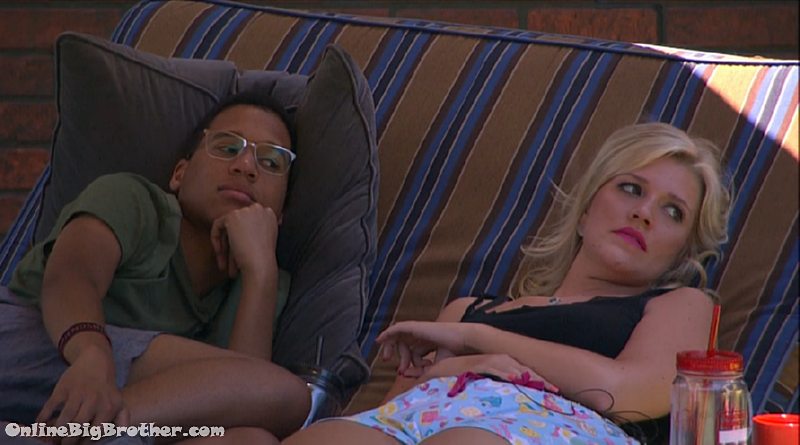 1:11pm Jillian and Ramses
Jillian says she has some secret votes in the works
Ramses – oh my god I wonder what is going to happen with Christmas
Jillian says Christmas was working hard on Kevin, "they think we don't know"
Ramses – they think I'm oblivious
Ramses – you know what chirstmas said to me.. Well I see your position now you're a floater
Jillian – oh my god why would you say that
Jillian – she straight up lied to me
Ramses – girl bye
Josh comes by, asks if there will be personal safety in the next HOH. Jillian suggests he doesn't go for it but it's really on how he feels for his personal position.
Dom – I want to know what the deals look like. (between Cody and Jason)
They agree "Cowboy" is ridiculous happy since the Veto Ceremony.
Jess points out that Jason broke Christmas' foot and went back to sleep that irks her.
Jess – he's taking this as a victory
Jess – raven and I heard him talking with Kevin. He said to Kevin, If they're going to put up another nom they have to do it today so we can campaign against them for the next couple days"
Jess – he used the word campaign
They agree if Cody has to nominate someone it has to be Jason.
Jessica – we don't have the majority anymore.. That is why going down to 7 was a bad idea
Dom agree says Cody should have waited awhile before going after Paul not they're down numbers.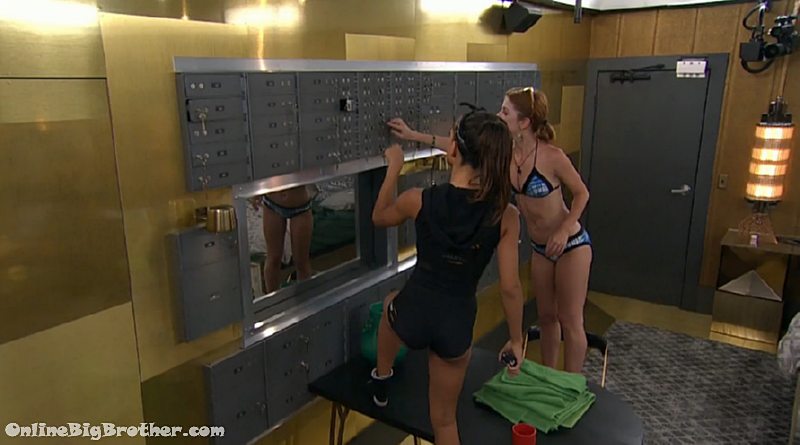 1:26pm Raven and Jessica
They think Cody got a key to open a safety deposit box.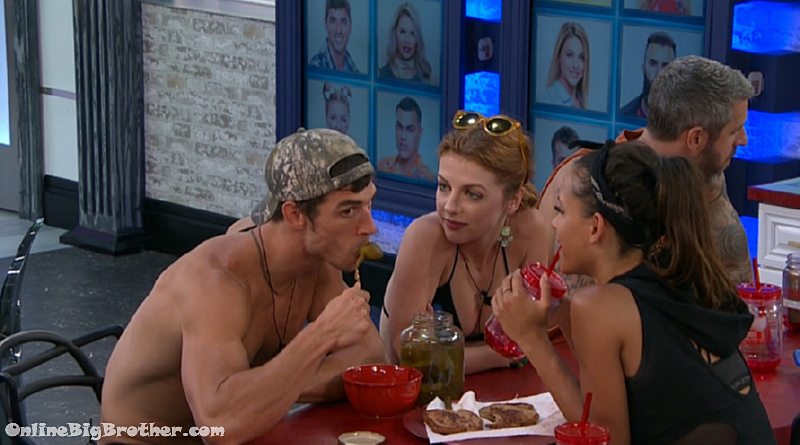 1:30pm
Jessica- You ran upstairs and locked yourself in your room, I was worried about you
Cody- They (production) told me to do it
Cody says everything is fine..
Jessica – did you get something
Cody – no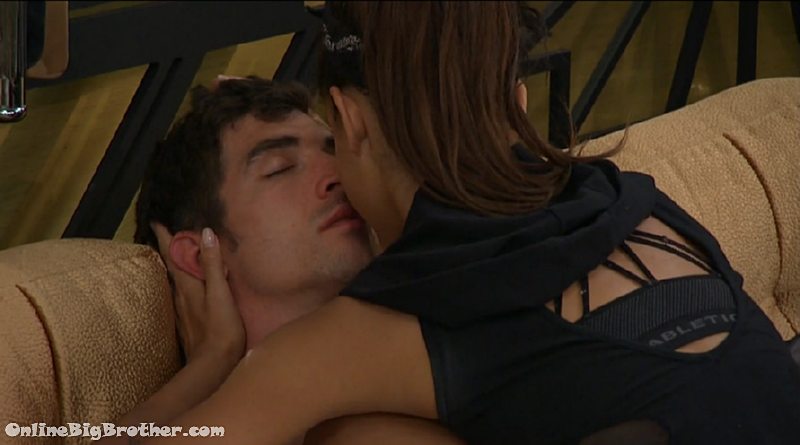 1:40pm HOH Jessica and Cody
Cody says he had to move the table. Production had a computer set up. (tweets, Blog, etc)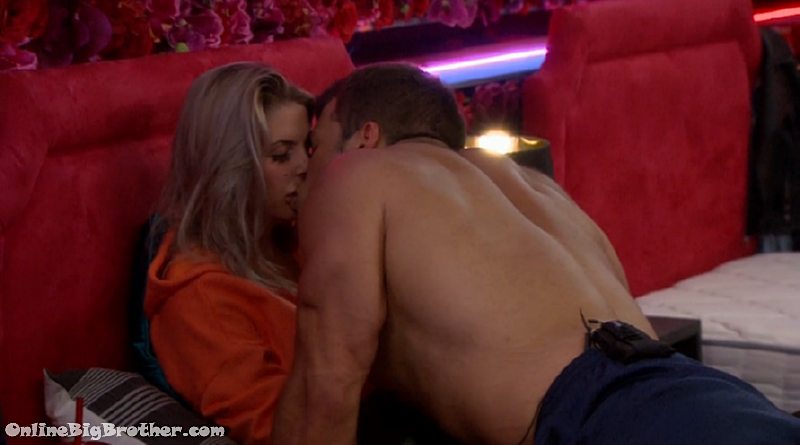 1:40pm Elena and Mark
Elena – I'm nervous about Cody, I don't even like being around him
Mark – I get the same feeling, but…
Elena – sucks because I like him
Mark said Cody kept him safe so he'll do the same for him, until Jury
Mark mentions that Cody told him to keep his distance from him until things cool down.
Elena – I'm concerned about the information Paul has/ that he's not sharing with us
Elena – I'm concerned about a lot of things
Mark – you concerned about me
Elena – no
Elena – I'm concerned us being a target we are now not individual people we are us
She wants them to spend as much time as they can with other people.
Mark agrees, "as long as me you matt Raven win HOH"
Elena – I wouldn't be mad if Paul won it.. It would bring a lot of clarity, he has a plan. Even though that's a power shift in the wrong direction for Cody .. I don't know I don't want to see Cody leave.. "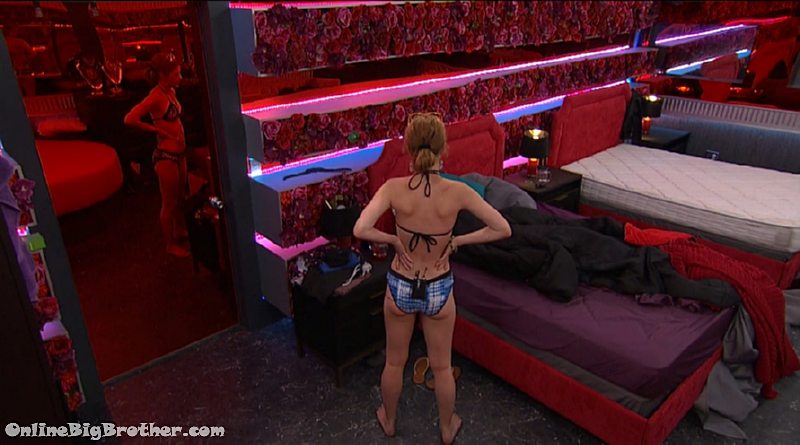 2:10pm Raven and Elena
Freaking out about Cody being called into the HOH. They don't know why.
They agree theres a big concern with Cody. Neither of them want to shift away from Paul and Christmas. both are hoping Christmas comes back.
Elena brings up Jason going to sleep after falling with X-mas on his back. "Matt was out there holding her hand"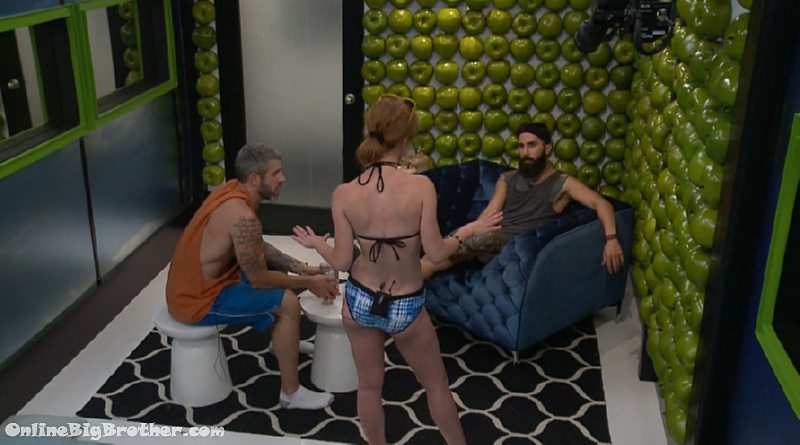 2:19pm Paul, Matt and Raven
Raven talking about Cody going up into the HOH and telling everyone to leave him alone.. Says she can't trust him.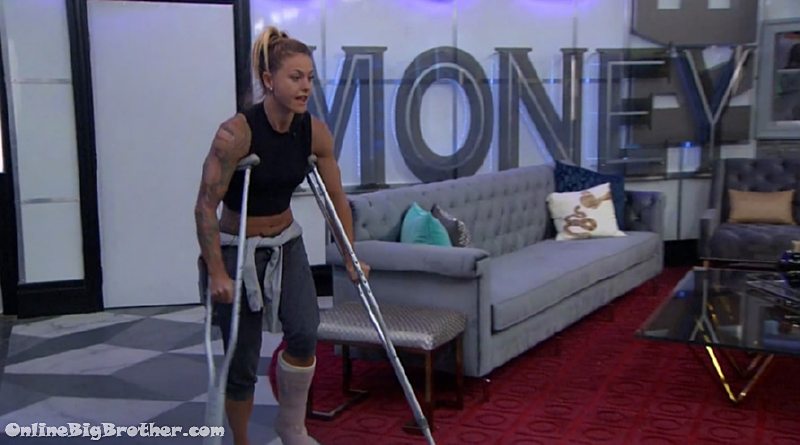 Xmas returns
"tore some ligaments on the arch of my foot, I have to go back on Wednesday to get an MRI to see if there's any fractures"
Links to the ranking system
Rank your house guests here
For those of you that like Statistics here are some expanded reports.