It's been slow… We're waiting for the POV Ceremony and they're flipping back and forth dozens of time weather or not to use the veto. It's maddening.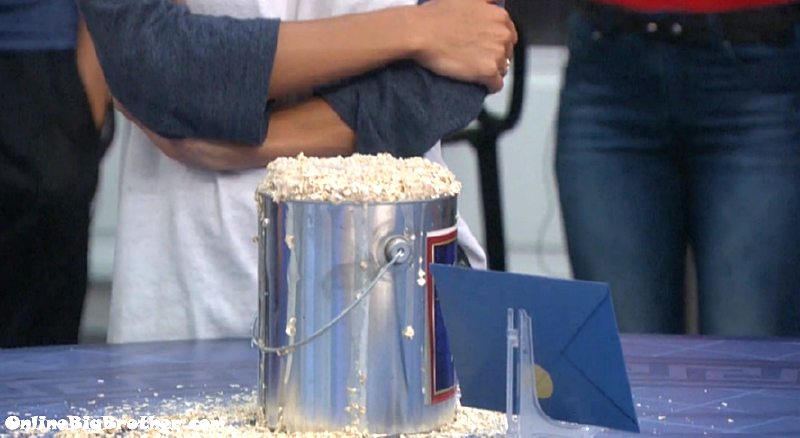 Feed subscription lets you go back and re-watch everything we post here CBS All Access Live Feeds with a FREE 7 DAY trial.

4:31pm Have nots
Have not temptation is back in play.
Mark, Josh, and Ramses are have-nots
Jason got cursed last week when he tried for the Have not temptation. He's got 1 more week as a have not.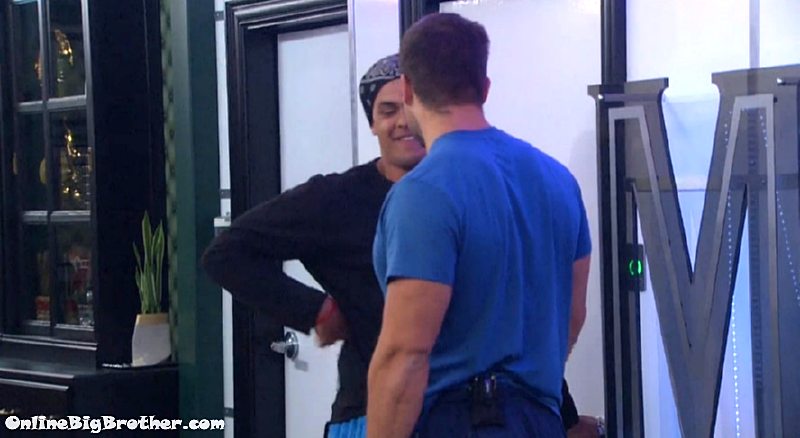 Mark and Josh run to the Diary room to be the first one to claim the Have not temptation.
They tell ramses he should run out.. He runs…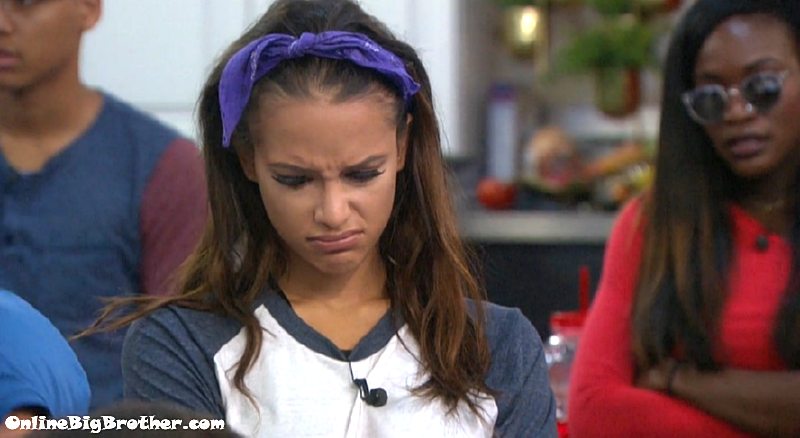 Jessica thinks the slop is jive.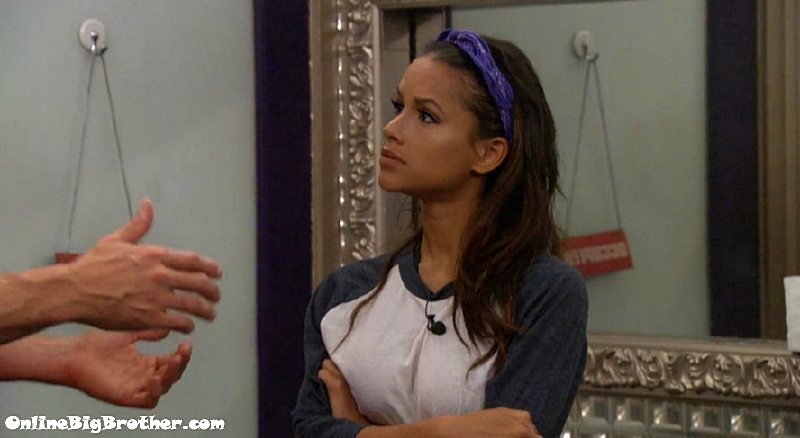 4:39pm
Jason – it's up to me.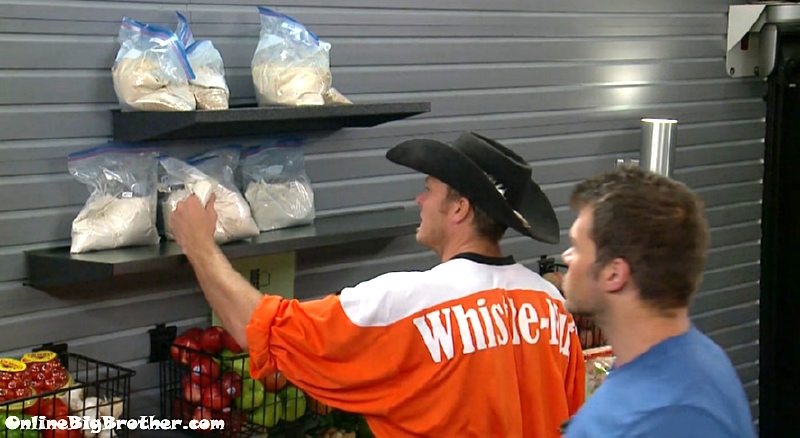 4:41pm
Storage is restocked..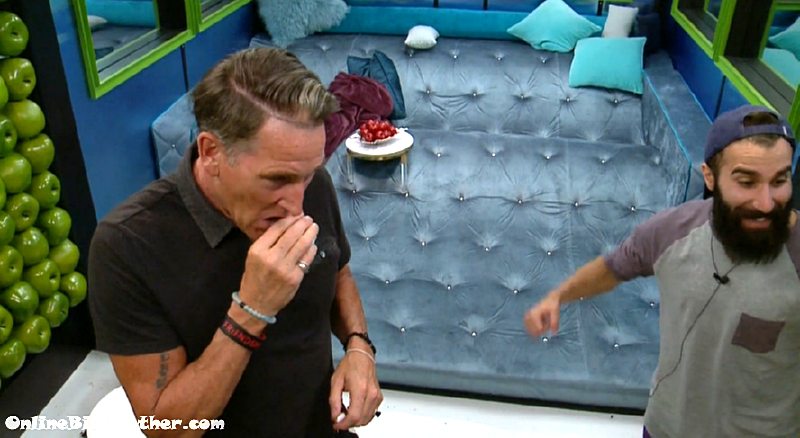 4:44pm
Everyone telling Jason to use the Veto. *Everyone = Paul and Kevin)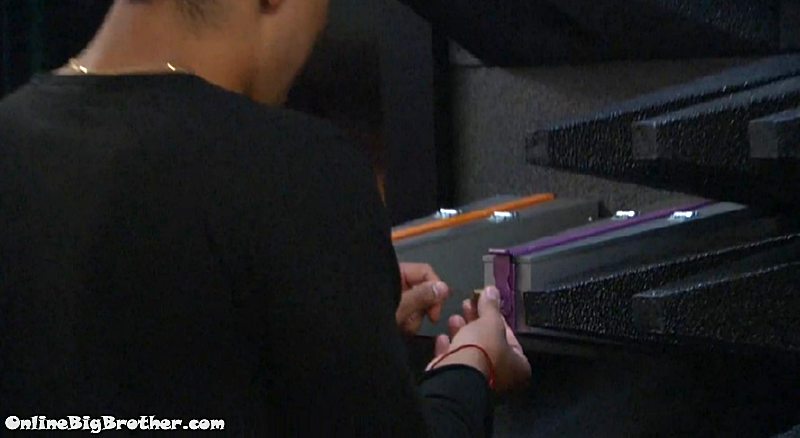 Josh gets to pick the have not key. Picks the right one and he's not a have not, pick thr wrong one (like Jason did) and he gets a 1 week extension
Josh Wins another week as a have not. Congratz JOSH! #BB19 pic.twitter.com/RxwbKCEDhO

— OnlineBigBrother.com (@bigbspoilers) July 16, 2017
Jessica reintegrating with the other houseguests..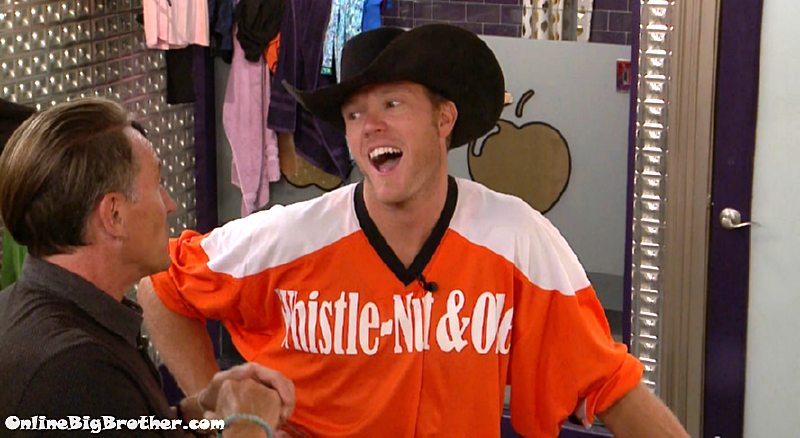 5:21pm Jason and Kevin
Kevin tells him he'll cut Paul before Jason.
Jason – i'll tell you one reason I'm not using the POV
Jason goes on to explain Jessica was feeding him all sort of Bullsh1t, when he compared notes with "the people" upstairs he got to the truth.
Jason – f*ing liar..
Kevin – They're driving us f*ing crazy
Kevin says he asked Dom what she was doing. She told him "People broke my heart" immediately after she went into a prayer.
Kevin – I'm like What the f* man
Kevin hopes that the eviction is tomorrow Night… I mean it man.. I just can't take this sh1t..
Kevin jokes it the vote comes out and their on the wrong side he's putting Jason's head in the oven.
Kevin says he pledges to Alex, Jason and Paul they will never be voted out by Kevin.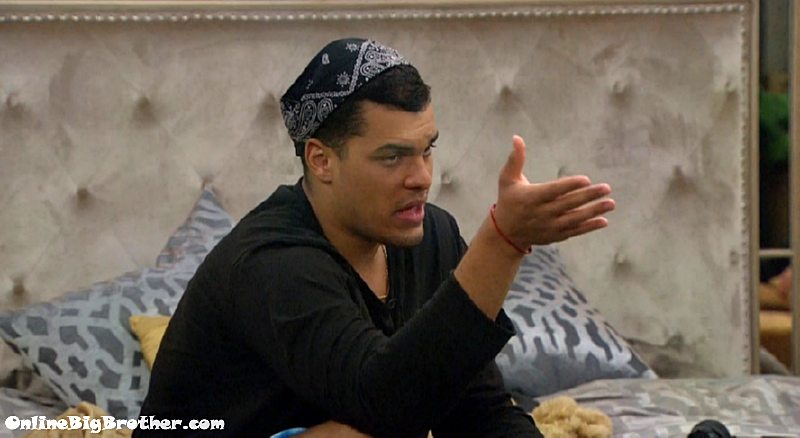 6:07pm Josh – I'm going to start calling people out..
Josh is getting frustrated..
Paul says he felt the same way last night with Dom and that is why he did call her out.
Too many people are making up stories.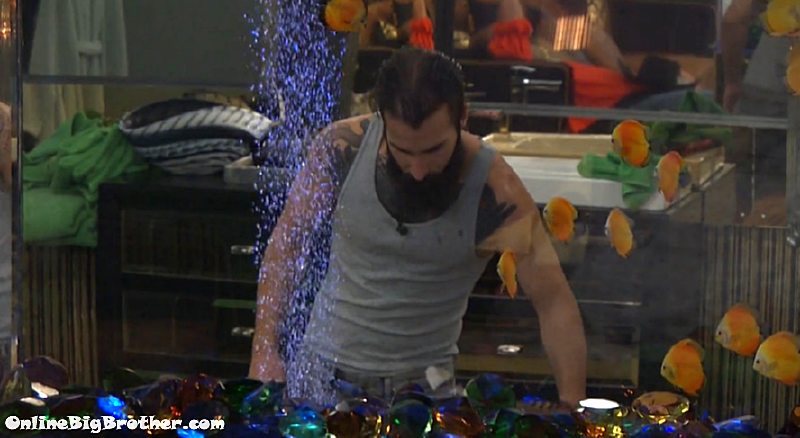 Paul – they're building something outside.. it's HOH tomorrow.. I'm taking Ramses out.
Josh – there's a buy back
Alex joins them.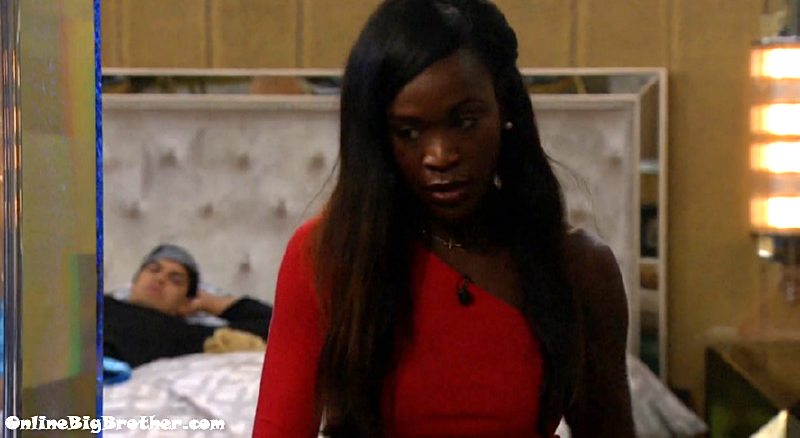 6:11pm
Dom comes in
Jason catches her on the spy screen before she comes in – "Ohh shit…"
6:28pm Backyard is open.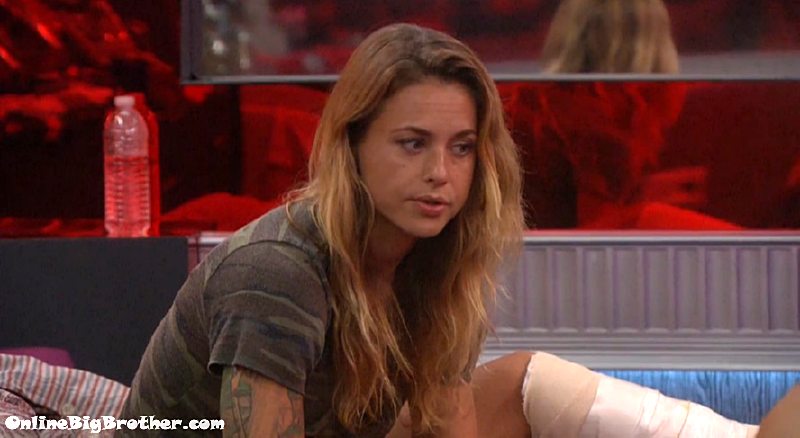 6:34pm Paul and Xmas
Xmas says nobody other than Paul knows she voted out Ramses last week.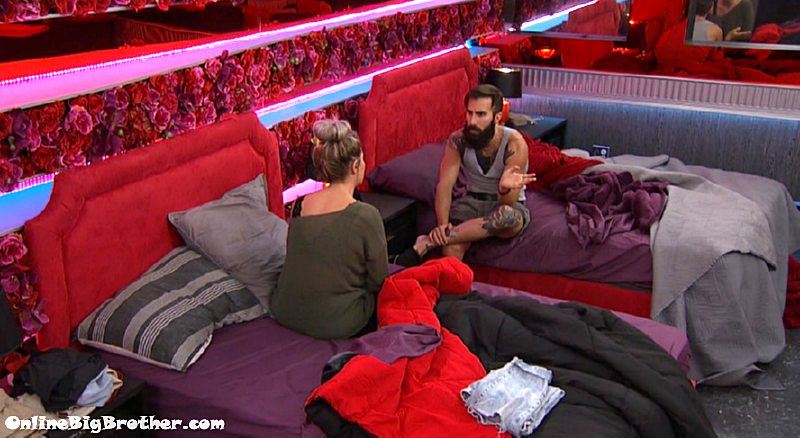 7:30pm
Paul says that the POV ceremony is later tonight.
Paul hopes if Dom has her talk show tonight thta nobody shows up. Dom doesn't need another platform to spread her agenda.
Paul – you bat for me so I'll bat for you.. I think we're solid
Elena – we got a good thing going.. I had a d1ck in my dream last night… I had a d1ck attention …
Paul – were you f*ing me
Elena – no
Elena – I was putting into jason's wife's B***h***
They Laugh…
Elena and Jessica having a conversation #BB19 pic.twitter.com/ANPLhhYfZR

— OnlineBigBrother.com (@bigbspoilers) July 16, 2017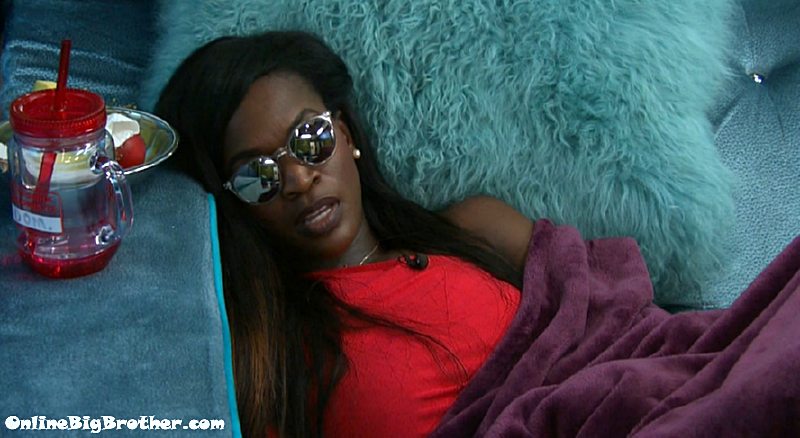 7:42pm
Dominique – It's interesting how Paul exploded and disrespected me
Dom – There's one thing you don't do you don't disrespect my god he is all powerful and he is everywhere.. Don't you dare say he's not with me..
Dom is shocked that Elena would hang out with someone that has disrespected their god. She's not cool with Paul, she doesn't want o hang out. Paul disrespected her god.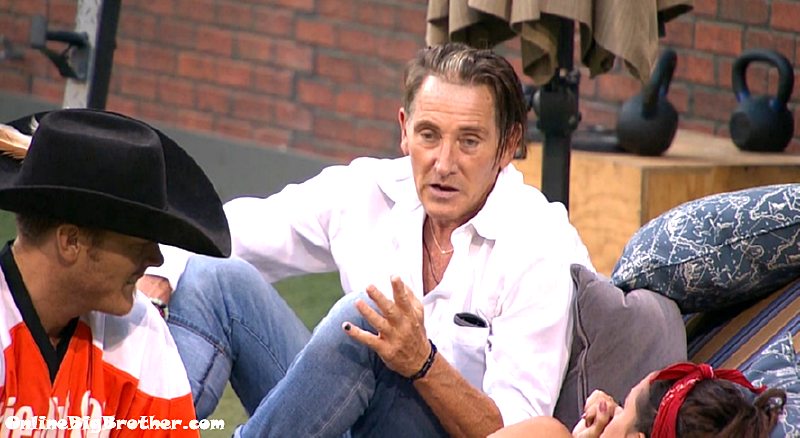 8:08pm Kevin is sharing a story where he turned down a spread in play girl. talking about his young life…
8:56pm Kevin and Jason
Kevin says if the other side wins HOH they are going to put up Ramses and Jason.
Take some of the makeup girls away.. So we can have some room in the bathroom.
Kevin is surprised Christmas is still allowed in the house
Kevin says Ramses is getting creepy…
Kevin – I say we carry each other to the final 4..
Jason says if he would have won that Veto over Alex he would put up Matt and Dom.
Jason – Dom's going home..
Kevin – lets put up some of their power..
Kevin – Matt and Mark can't beat you at a competition.. No one can beat your and Alex nobody….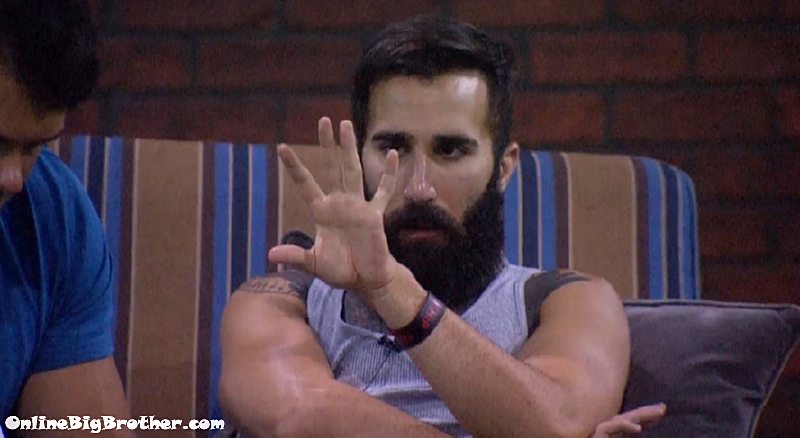 9:50pm Paul, Mark and Kevin
Paul says he talked to Dom and told her this is just a game and he would like them to maintain a relationship outside the house.
Paul says she just looked at him and looked away.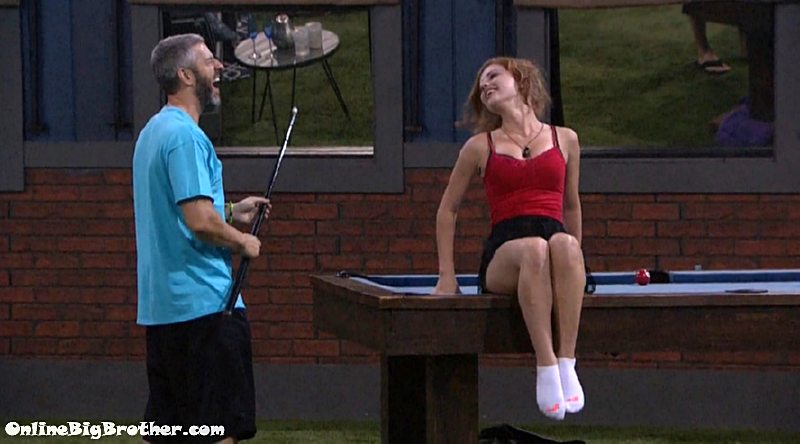 11:09pm Raven and matt
Raven complaining about Christmas being in the game with a busted foot..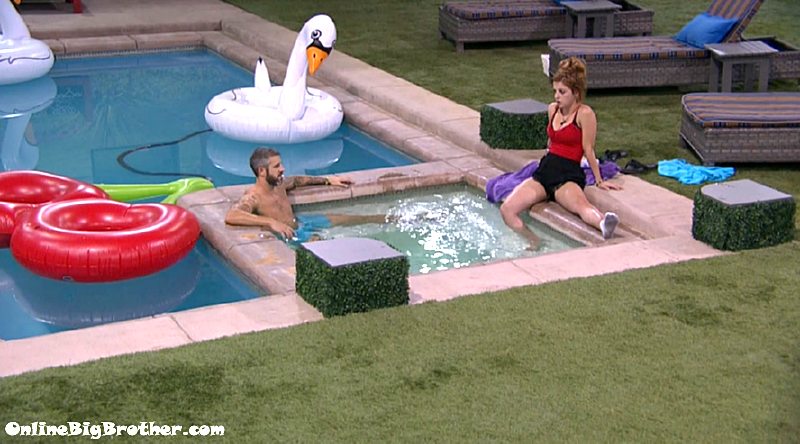 12:15am Raven and Matt
Raven is saying that they need to Backdoor Christmas.
Matt doesn't think they'll have to she can't compete in POV either way. He wants to throw her up right away.
9:54am Everyone still sleeping..
If you plan on buying anything from Amazon. Use this link Amazon home
Doesn't cost you anything and we get a small cut.
Links to the ranking system
Rank your house guests here
For those of you that like Statistics here are some expanded reports.