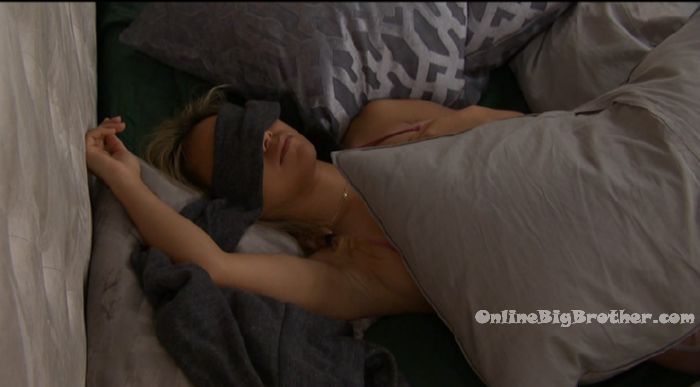 Check out our BB19 Ranking Grid. . rank your houseguests here
12pm The house guests have been sleeping in all morning because they stayed up all night. Matt, Ramses, Christmas and Kevin are the only house guests awake. In the kitchen – Christmas comments on the pain she is feeling from her surgery. Christmas – we're going to call the doctor and get a better game plan. The closer to the surgery the more medication I have to take and the more it messes with my sleep. It was Christmas tolerable.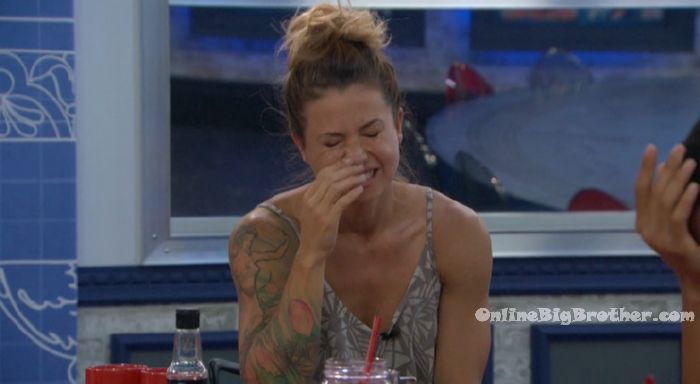 FLASHBACK and watch everything you missed:
Try the BB19 Live Feeds risk FREE for 1 WEEK!

In the kitchen. Matt, Ramses and Kevin.
Matt – I know there have been some really wild seasons of Big Brother but I feel like in terms of the first 4 weeks this has to be up there. Ramses – It has to be the wildest. It has to be because this is insane. People going to sleep at 7am strategizing right after veto week 3… is this week 3 or 4? Matt – there have been 3 evictions. Ramses – but wasn't there an extra week? Kevin – you have to count Cameron. Kevin – that's what I was saying why is everyone so crazy when there has only been 3 evictions? 3 evictions but one ran away. But he (Ramses) teaches me the game. I don't know what's going on … I think its weird. Matt – I know barely more than you. I've watched one whole season. Do you agree and they're [production] going to hate me saying this they're almost like puppet-masters controlling everything. When I was going to bed at 7am .. people were still up!? Big Brother – you're not allowed to talk about production. Kevin to Matt – You just have too keep your cool. Matt – Oh I'm good. I just feel bad for everybody else. Matt – I'm straight, people are going to start losing their minds shortly. I think that's one area you and I have an advantage, I'm 33. Kevin – You don't have to worry about me. Matt – I'm with you brotha. Ramses burps. Kevin – hey, you close your mouth when you burp. Do you do that at home!?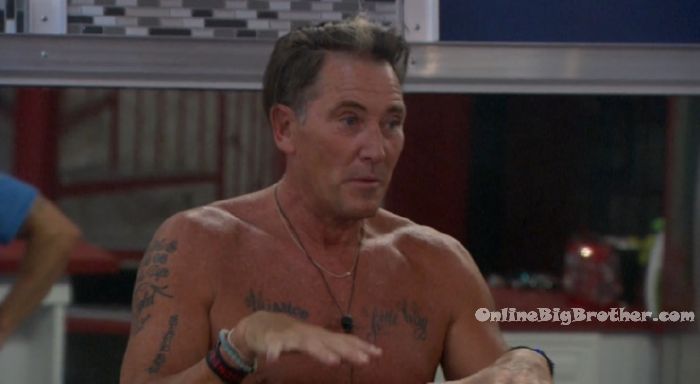 12:15pm Matt comments on how much crazier Ramses curse was than the others. Ramses – That really pissed me off. Matt – I wonder if its going to continue to decrease in intensity and importance? Ramses – I have a feeling. I think the reason why they did a costume is because they hadn't done one yet.. I think this one is going to be a good one like a power. Ramses – I had to put myself on the block and they got to put on a toad suit and hop around. That's literally what I do for fun! Matt – today could be a really good day. We could have the veto ceremony, temptation and havenots … if there's havenots or not.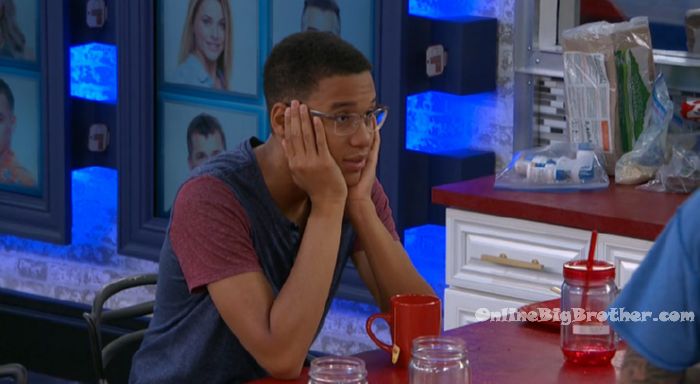 See what they can't show you on TV Try the live feeds for FREE!
12:40pm – 12:45pm Kitchen. Kevin and Christmas.
Christmas – last night was big .. it was a big deal! They called Dominique out on all the stuff. Kevin – did she start crying? Christmas – no, but she didn't have answers. Kevin – so everything is going to stay the same? Christmas nods and says she's gone. Kevin – are they going to use the power thing and take Jessica down and put someone else up? Christmas – no. I don't think they're going to use it? Kevin – did your name come up? Christmas – no. Kevin – did mine? Christmas – no. Ramses joins them and the conversation ends. Jason is now awake and in the kitchen.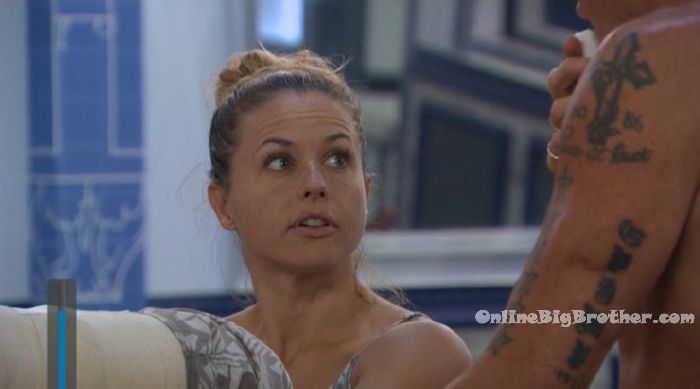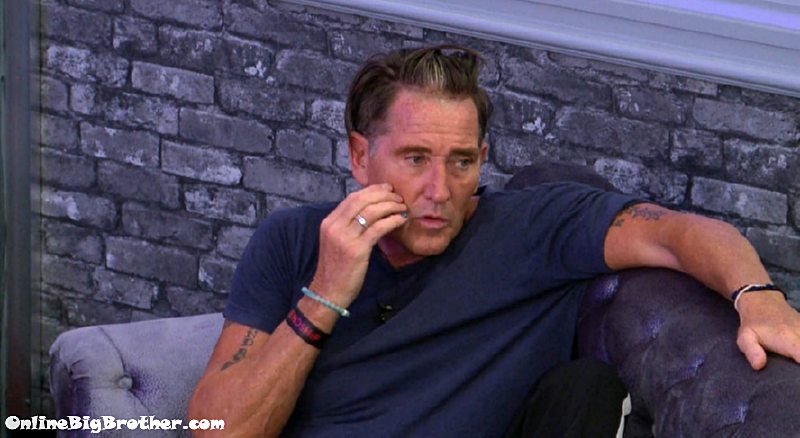 1:24pm
Kevin – I can't believe it there's 12 people in the house and no ones up..
Ramses is with him.. they talk about where the cameras are. Ramses says there's a camera in the toilet but they only turn it on if you are talking.
Kevin wonders if they catch peple m@sterb#ting.
Kevin – have you seen m@sturb@tion on previous seasons?
Ramses – no.. Kevin, Don't do it.
Kevin – who.. not me..
Ramses – asking for a friend..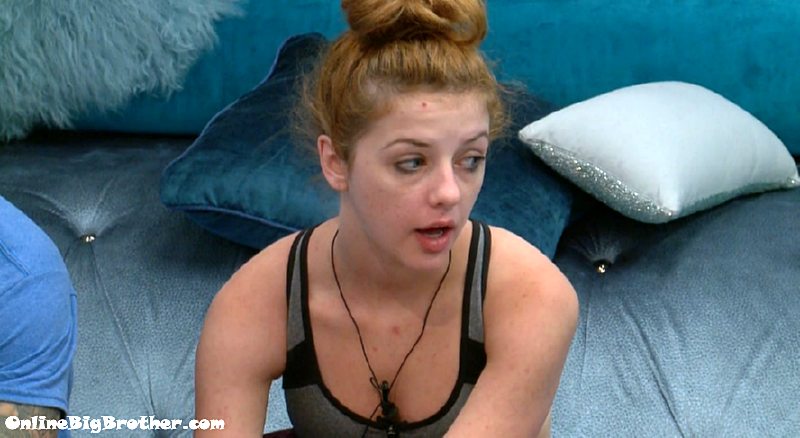 1:36pm Matt and Raven
Matt – my goal last night was to say as few words as possible
Raven – me too
Raven – Paul was so good
Matt – amazing.. I don't know if that sort of thing is helpful in general..
Raven – she got called out../
Matt – our entire agenda was laid out there
Raven – yeah Dom laid it out there..
Mark Joins them.. says last night got dragged on and dragged on..
Matt says Do's interview was sketchy he's not cool with that..
Alex comes in.. "Jason's going to pull down Jessica"
Mark says after last night he'll vote any way Alex wants.
Raven – we're votes taht can get her out..
Alex says her first pick was Paul to go up as the Pawn but he's got the safety, She then was going to put up Mark but he's not comfortable.
Mark – every time I turn my head my name comes up because of what Cody said.
Raven tells mark he's not going home they have too many locked votes to evict Dom.
Mark tells them the original plan was Jessica and Ramses.. He's seen Big Brother before he knows things can happen when you're on the block. Points out there's 3 people in the house that nobody trusts yet they are safe.
Alex asks them who Flipped Josh, says she heard it was Mark.
Mark – you see Alex that's my name being thrown out there.
Marl tells them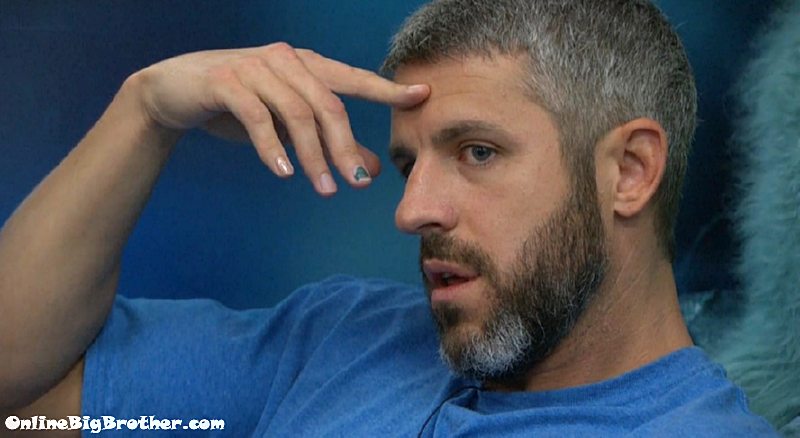 1:53pm Matt suggesting that he volunteers to go up.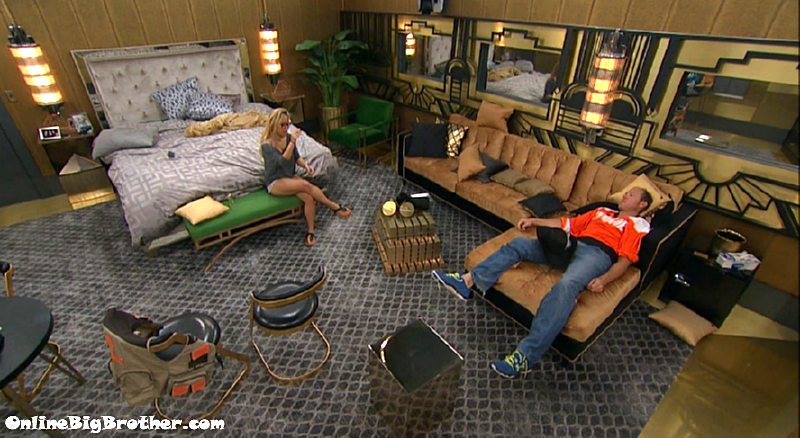 1:58pm Alex and Jason
Alex is having trouble getting a willing person to go up as a pawn.
Jason – why is Paul pushing so hard for Mark to go up on the block..
Jason – before you set the nominations nobody had a problem with Dominique..
Jason – Paul really saved our bacon he blow that up big time
Alex – I know that is what I wanted him to do
Jason – it's not a big deal put Raven up
Jason reminds her that she told Elena and Mar that she would keep them safe.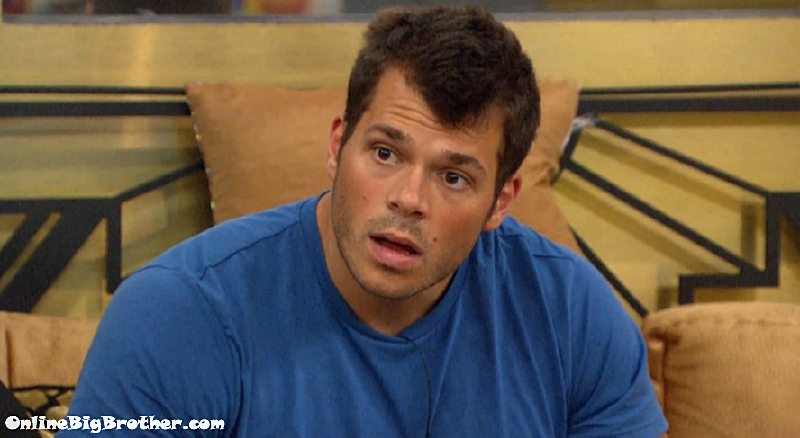 Mark comes in, "Sorry I keep bothering you"
Mark says he doesn't feel safe on the block.
Jason says for her to put up Raven.
Alex wants to guarantee the votes to evict Dom.
Mark swearing that the the votes : Paul, Raven, Mark, Elena and Matt will not change.
Alex says she believes there's a live eviction tomorrow.
Mark – I'm not going ot screw you
Alex – yeah I trust you
Alex says they kept a dud player in Christmas week 1 she cannot understands why.
Matt – I wanted to get rid of Christmas but the votes where there
Jason – they were there but our little dip sh1ts flopped
Jason says why not put Christmas up.
Alex says Jessica is really easy to flip on. They are worried if Jessica is on the block people will vote her out.
Matt says he's putting up Ramses and Jessica up with a backdoor on Christmas
Alex – I hate Christmas for what she's doing..
Mark – she's not competing
Mark says Ramses was the one that voted Jillian it was Kevin that Flipped the vote.. "that's me showing trust"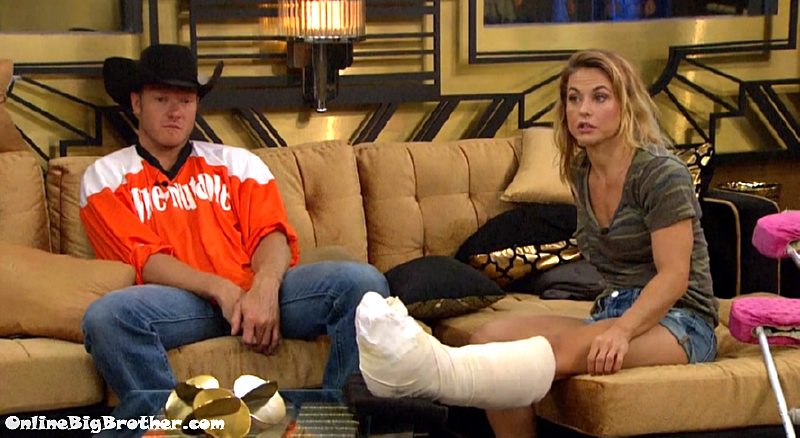 2:16pm HOH Alex, xmas, Jason, Mark, Raven
Alex wants to confirm the votes.
Xmas says she's fine with Jessica being in the house.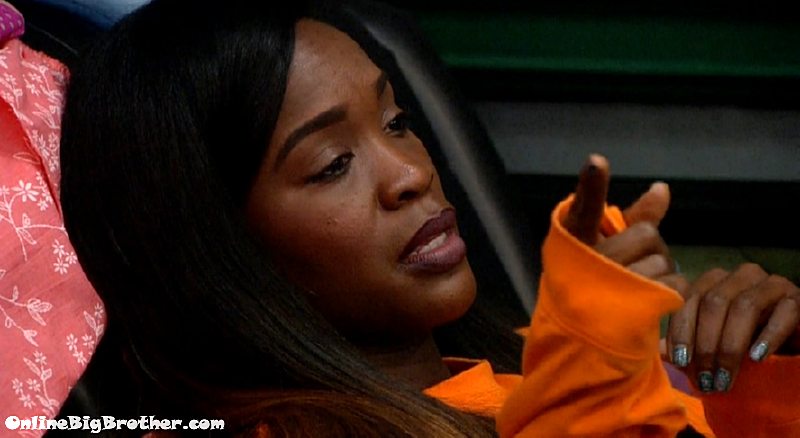 2:23pm Josh and Dom
Josh tells her not to get down.
Dom feels things have gotten personal for her.
Dom said that was her team, "my heart is broken"
Dom – no one has to believe me about him but I know what I know.. I never gave names because I wanted the names to come out..
Josh suggests she starts calling people out with facts.
Dom – my team wasn't loyal to me..
Dom – If people were in tune they would have noticed he EXPLODED.. and he lied.. he lied..
Dom – why would you advice me not to have individual conversations with people..
Dom – I was being targeted.. and he was getting close to me so it didn't look like it was him.
Dom – I told Mark they are coming for him.. I hope he sees it. (I think she's right)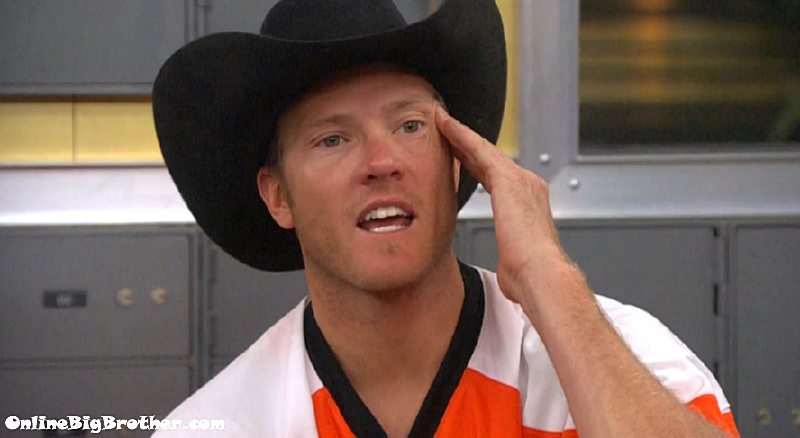 3:00pm Josh and Alex
Alex – what's the game plan. we're the votes going
Josh says he's voting out Dom
Josh says he doesn't trust the other side they are in an alliance.
Josh – I trust Paul and I trust Christmas.. this week we take out Dom next week we take another one of them out..
Josh – they aren't getting a chance to be alone..
Jason asks him who he's voting for
Josh _ Evict Dominique
Jason – good don't let that thought leave your mind.. keep it there.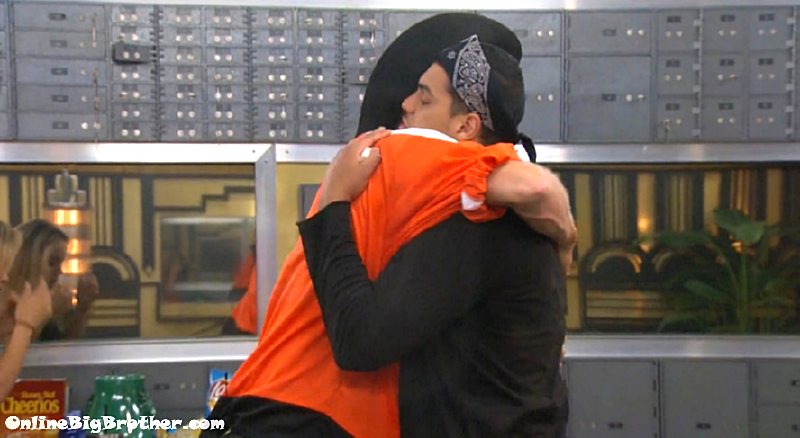 Josh leaves…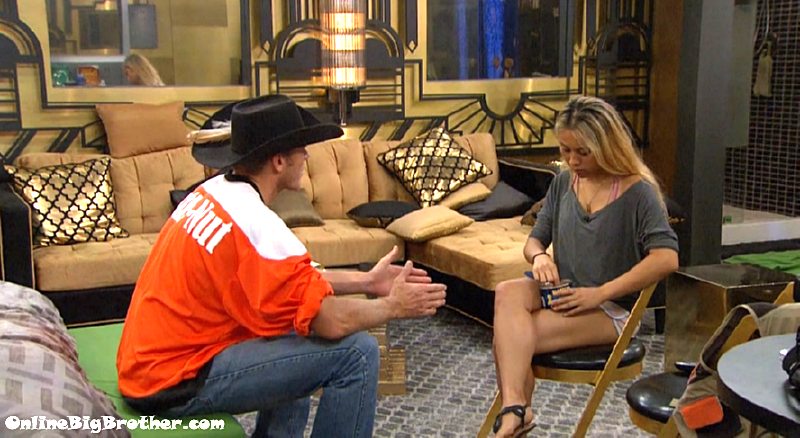 Jason is suspicious of Paul because he's fighting to get mark up.
Alex – let keep the nominations the same.
Jason – we can't risk it.. I don't trust them.. they are saying they all want to vote out Dom..
Alex – why are you saying this..
Jason..
Alex – weren't you in the room when Christmas swore she's voting her out..
Alex thinks it's Kevin that is the snake in their group.
They are going to apologize to Ramses for thinking he flipped the vote week one when it was Kevin.
Alex – we have to take Kevin out.. He's playing us
Jason – you are certain if we leave Jessica there.
Jason – Alex.. if it goes down like last time we're f*ed
Alex – do yo think Mark will vote with us
Jason sighs
Alex – if these people turn on us
Jason – we're f*ed
Alex – next week maybe
Jason will do what she wants but he really thinks the "safety net" should be up there.
Jason wants Raven on the block, it's the only sure way.
Alex – raven and Matt will vote with us..
Jason says the other side doesn't want Dominique to go home.
Alex – why..
Jason – I feel like all of them are just like…. vote to evict Jessica.
3:17pm HOH Paul and Alex
She tells him Kevin is the one "Stirring the pot"
Paul – f* ramses on all aspects of life, if I win HO next week that fools going home.
Paul tells him he's still 100% convinced the best move is to put Mark up.
Paul says he's certain that Christmas will quit on her own because of the pain levels.
Alex says Paul should talk to Jason if he uses POV she'll chuck up Mark.
Paul says if he wins HOh he'll put up Jessica and Ramses.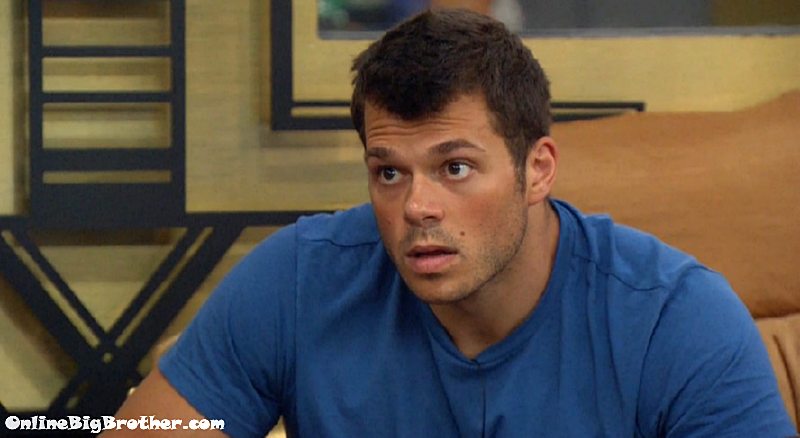 3:53pm Matt and Alex
Matt is suggesting she puts Raven up. Alex says Ramses and Kevin both don't like raven so they might vote her out.
Matt – I don't feel comfortable going up
Alex says if Jason does use it she's putting Mark up. He needs to talk to Jason.
Mark – he's in the DR
Alex – shit. . If he pulls her off I have to put you up..
3:31pm Raven and Alex
Alex says she's putting Mark up regardless what he thinks.
Raven – that's the smartest thing.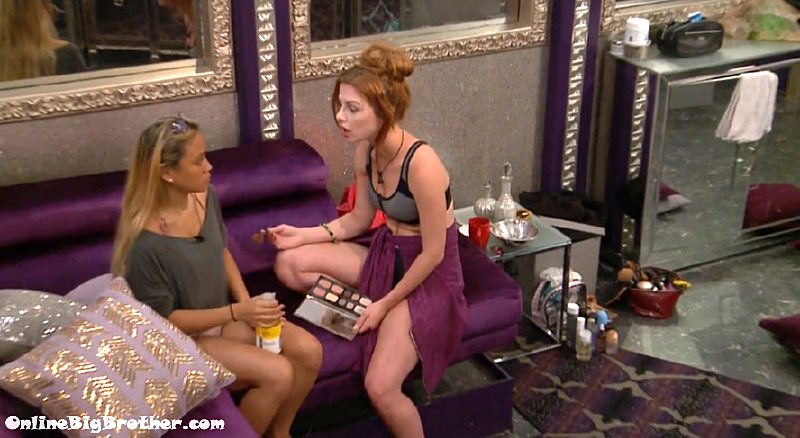 Links to the ranking system
Rank your house guests here
For those of you that like Statistics here are some expanded reports.