Check out our Houseguest Ranking Grid. . rank your houseguests here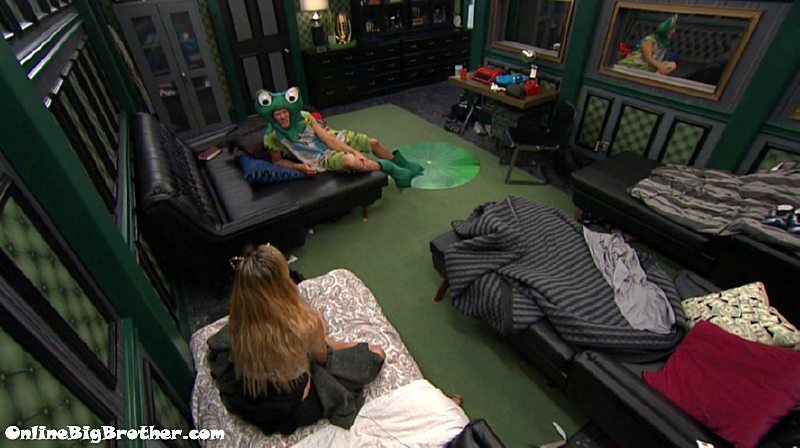 6:55pm Jason and Alex
Jason – I don't understand what the draw for Jury is
Alex says there's no draw, it's just that the people are lasy and they don't want to work for the next month and get paid.
Alex – they would make more money doing this than in the real world
Jason – I don't want to go to Jury
Alex – Christmas is going to skate by and she has a broken foot she can't even play
Alex – it really irks me
Jason – I really want Kevin to win HOH
Jason – they want to get jessica out then they want to can my a$$
Alex – IT'S NOT YOU and this is why you aren't listening to me.. Literally, they want you winning to prove you're on their side
Watch the Houseguests 24/7 via the Live Feeds! Try CBS All Access FREE!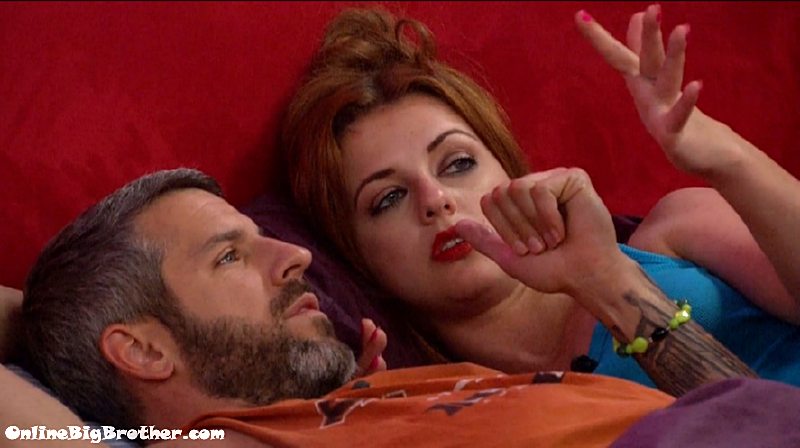 7:04pm Matt and Raven
Matt – we can't just keep putting up JOsh and Alex.. that's not a good look
Matt – Alex, Mark, Elena and Dom are the only ones that haven't been have nots
Raven – Christmas
Matt – nobody can make xmas a have not
They talk about their order to evict: Jessica, Ramses, Jason and Josh.
Raven – that's a month.. Pew pew
Matt – that's when it gets tough.. Kevin
Raven – yeah Kevin goes after that
They talk about how everybody in their group is working to get to Jury. Raven says Dom said she's not here for the money more for the exposure.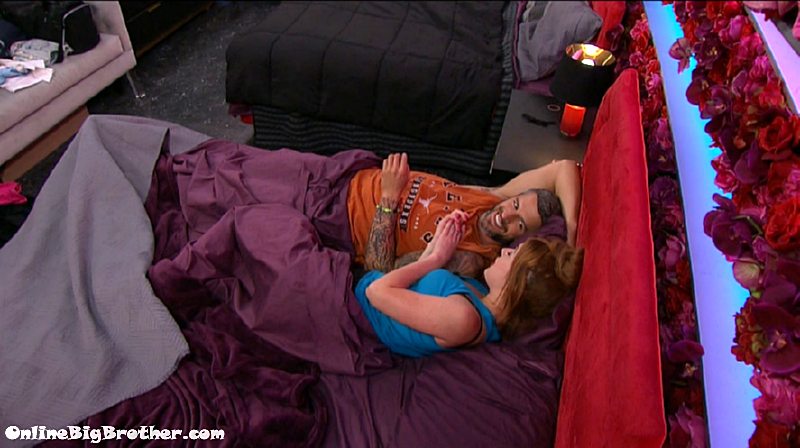 RAven – I have one secret I've been keeping ..
Raven – in March… the reason PAul and I kinda get along.. because we met each other
Raven says the reason why her and Paul get along is they met each other before.
Matt – OH REALLY! That's Awesome!
Raven thinks if that comes out in the house it might not go over well.
Raven says it was leaked there's a picture of Paul and her in her instagram.
Raven – he was like Dude I was so happy I saw you.. Just so you know you're pretty good with Paul and Christmas is too
Matt – Perfect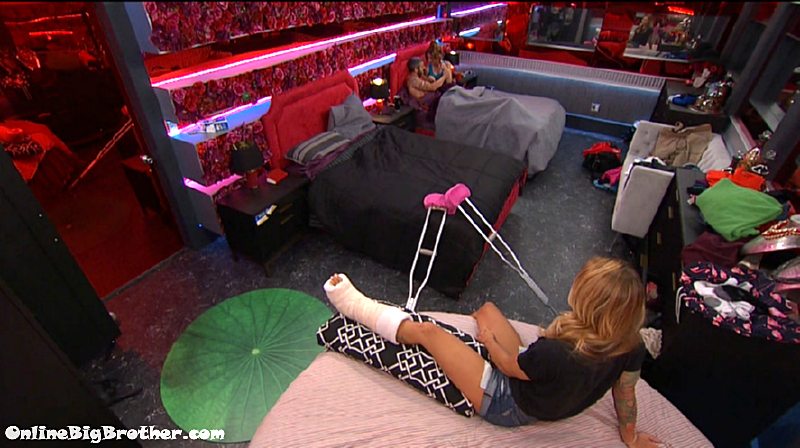 7:36pm Raven, Christmas and Matt
Raven says she wants Jessica, Ramses, Jason, JOsh, Kevin out.
Christmas – are we like a solid 7
Raven – solid 7 I like it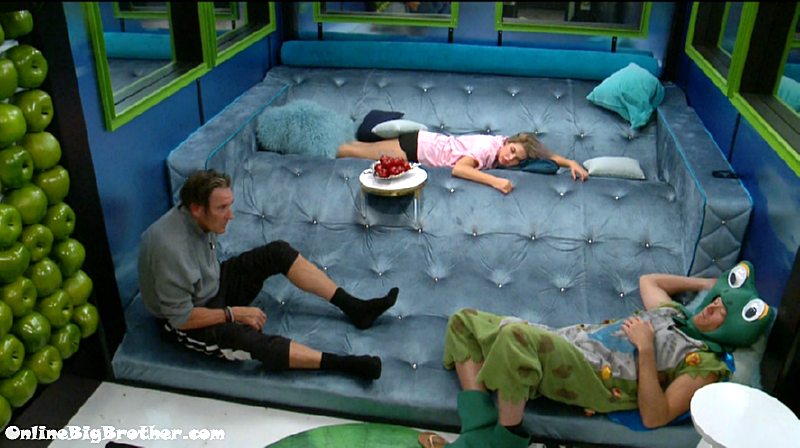 7:40pm Elena, Ramses, Jason and Kevin
Elena says there will be 1 vote maybe 2 no to evict Cody.
Elena hopes they can still be friends after the show.
Jason says Cody is gone..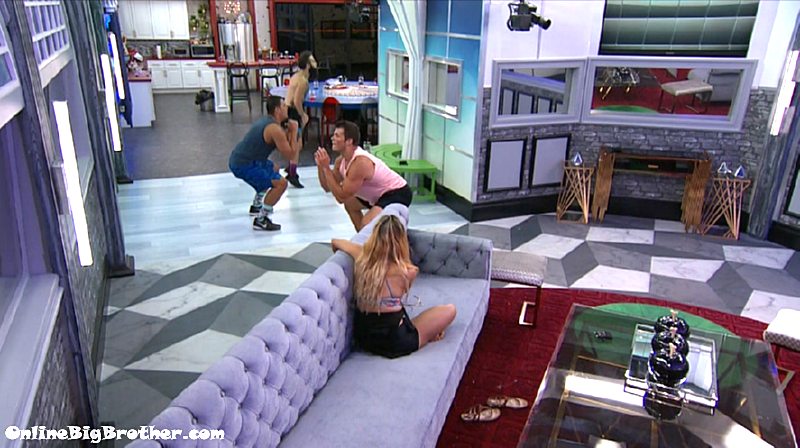 7:55pm working out
Mark says he went from 330 to 250 in 5 weeks.
If you plan on buying anything from Amazon. Use this link Amazon home
Doesn't cost you anything and we get a small cut.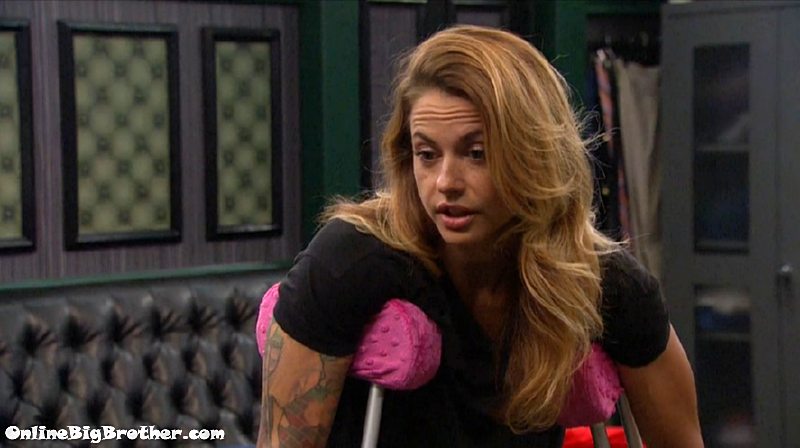 7:56pm Christmas and Kevin
Christmas says she wants to go into the kitchen and ask Cody what's the reason behind all the disdain.
Keivn suggests she doesn't.
Christmas wants to poke cody on more time
Kevin says he's been poked enough he's going on in a frog costume
Kevin – I said you went from the penthouse to the outhouse real quick
Christmas – I heard that, I like that ..
8:00pm the boys are working out

Josh – You're going to break my leg.. #BB19 @DawgsBigBrother pic.twitter.com/6uXiDdgmBU

— OnlineBigBrother.com (@bigbspoilers) July 12, 2017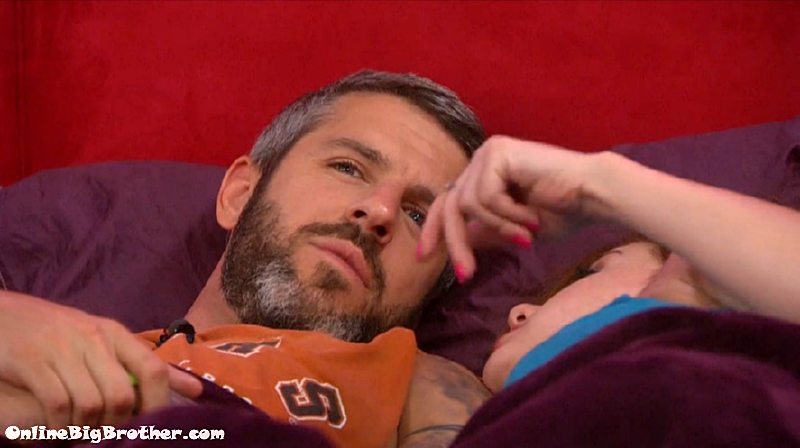 8:15pm Matt and Raven
Matt and Raven both don't want of get rid of Ramess next week. Everybody hates him in the house.
Matt wonders if Dom will get fired up this season.
Matt says Jason has been kicked in the head too many times. Says Josh tired 7 times on national television.
Raven says Jessica is a hot head, she will go after people, "It's not smart.. at all"
Matt doesn't know why Christmas came on the show.
Raven – exposure.. followers. obviously she's fine with her money.
Raven – I swear I've seen her
Matt – I'm sure you have seen her she said she was on the cover of the paper with Julian Edelman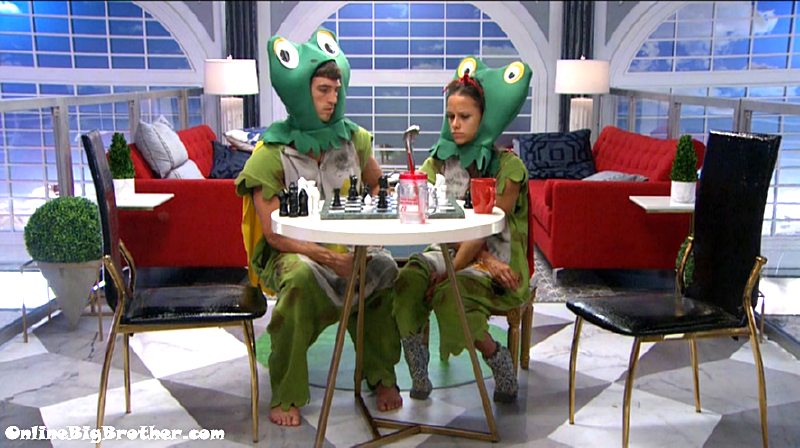 8:45pm The frogs are playing checkers. ..
Links to the ranking system
Rank your house guests here
For those of you that like Statistics here are some expanded reports.