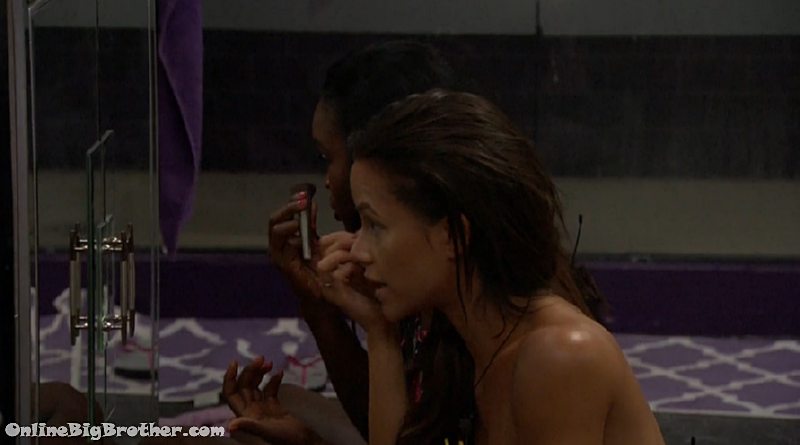 11:24am Jessica and Dom
Dom says Mark Jacobs makeup is the "bomb.com"
Christmas and Raven #BB19 @DawgsBigBrother pic.twitter.com/t0q7PU80ZI

— OnlineBigBrother.com (@bigbspoilers) June 30, 2017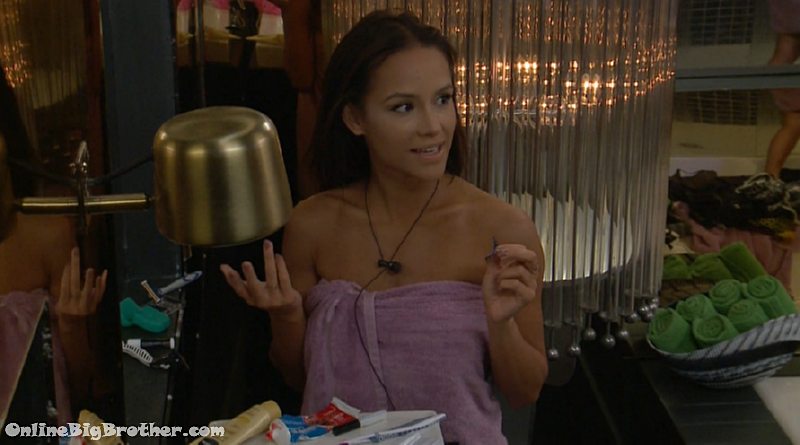 11:41am Jessica and Elena
Complaining
Raven joins them..
Complaining about Jillian.. Accusing her being "sick" is an excuse of her not doing well in the POV coming up. She's against cody "you have a shot" after all, they say.
Elena wants to blow up on Jillian but she won't because "we will show our cards when we evict her"
They agree to keep Jillian around for a couple weeks.
Jessica says they are evicting "pow pow" (aka Alex)
Jessica says the brain of the other side was Megan. The muscle is Alex.
Jessica says they have to keep Jillian close to them to feed them information.
Elena – we have the numbers and the power.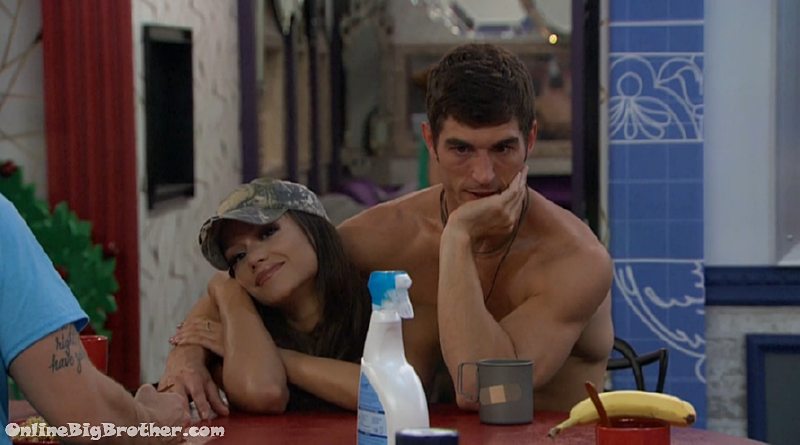 Jessica and Cody Showmance…
Cody – it's so sexy when a girl wears your clothes.. Marines around the world are f***g slobbering
Cody goes on about Jerry (BB10) being the only other Marine to be on Big Brother.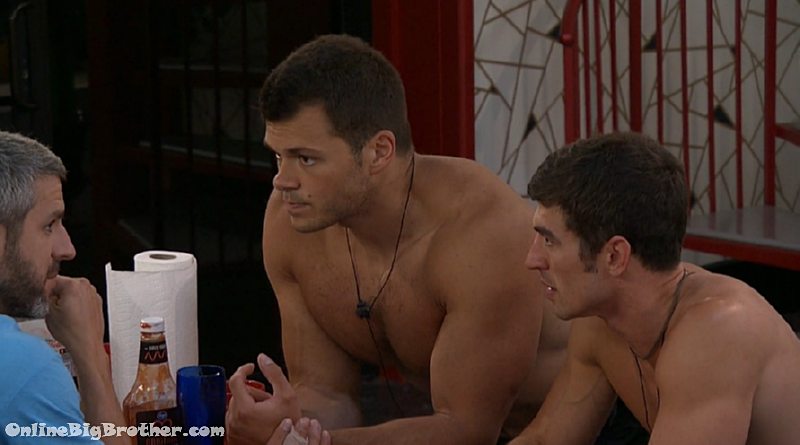 12:05pm Mark, Matt, Cody
Talking about how desk jobs suck "You get fat"
Cody – all I wanted to do is fight in a war..
Cody says career wise being in the marines isn't good.
Cody – 90% of the career guys are f***g douchebags.. WAY TOO motivated
Cody explains that all his friends left after 4 years he didn't want to be in the military anymore. Adds that he went to sniper school with guys he went to bootcamp with.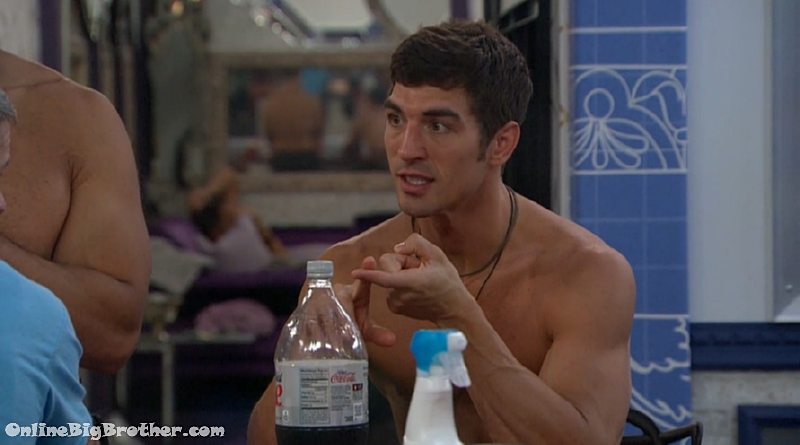 Cody says there is a lot of bums and hippies in Austin.
Cody says all the companies are moving their operation to Texas
Cody – DR peppers headquarters is there. It's taxes..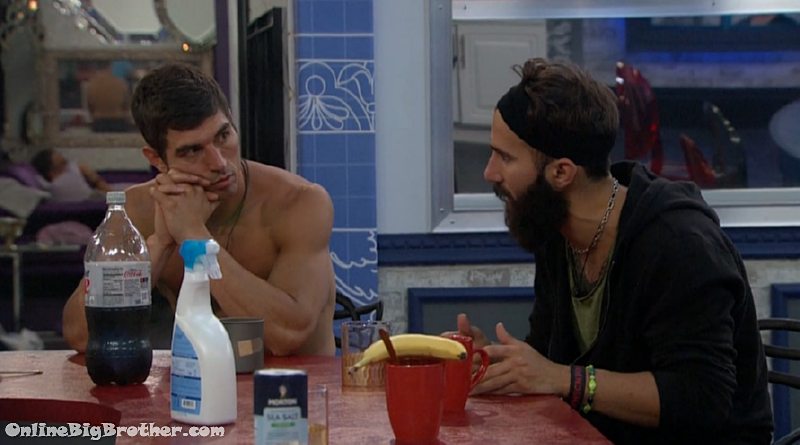 Paul is with them… says he was thinking of moving his clothing company to Texas because of TAXES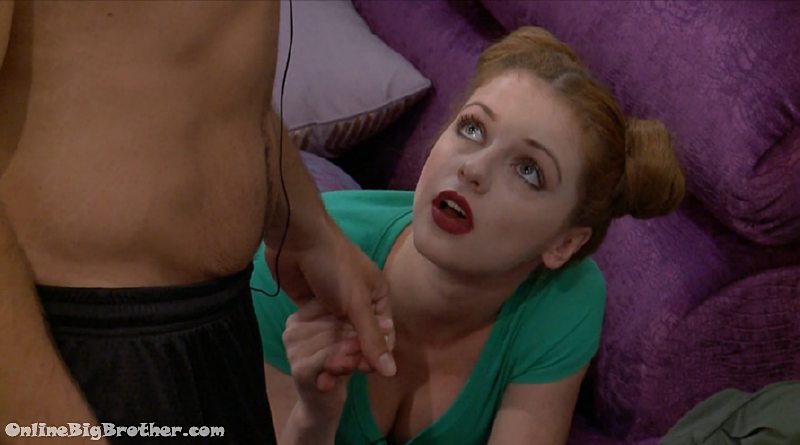 Raven..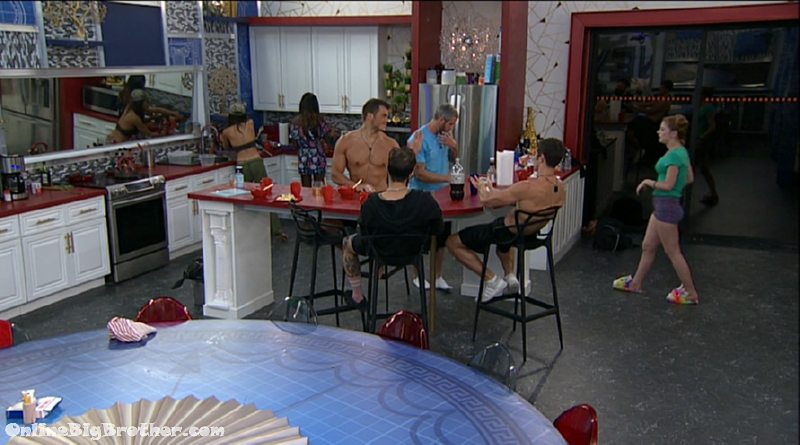 12:22pm Kitchen
Paul talking about how great having a beard is.
Paul – people buy me drinks
Raven and Matt #BB19 @DawgsBigBrother pic.twitter.com/8Pb1eqZ3yy

— OnlineBigBrother.com (@bigbspoilers) June 30, 2017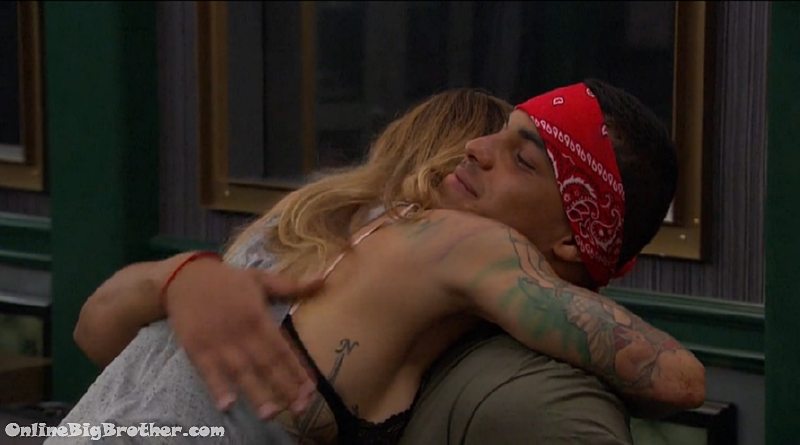 12:30pm Josh and Christmas
Josh – I'm going to stay strong and positive because my family is watching
Christmas – look at that smile
Josh – thank you I genuinely love you
Christmas – Keep playing and keep having fun
Josh – thank you I genuinely love you
Christmas – Good.. Keep playing Keep having fun
Christmas complains that she wants to compete more, she wanted to get picked for the POV.
Josh – you look nice
Christmas – thanks, I'm trying to.
Josh goes on about being stronger now and being able to handle the Big Brother house.
Christmas gives him a pep talk.. Brings up Megan.
Christmas -She was a super fan, she studied, week 1 she got busted and she quit B1tch quit..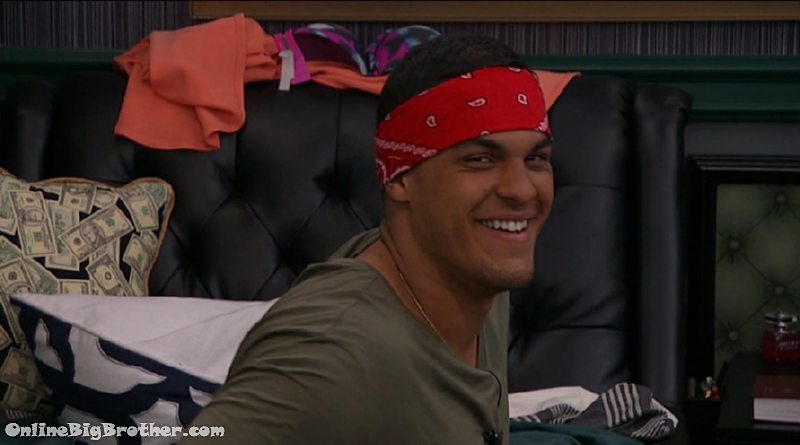 After Christmas leaves Josh says " I love that Girl she's an angel"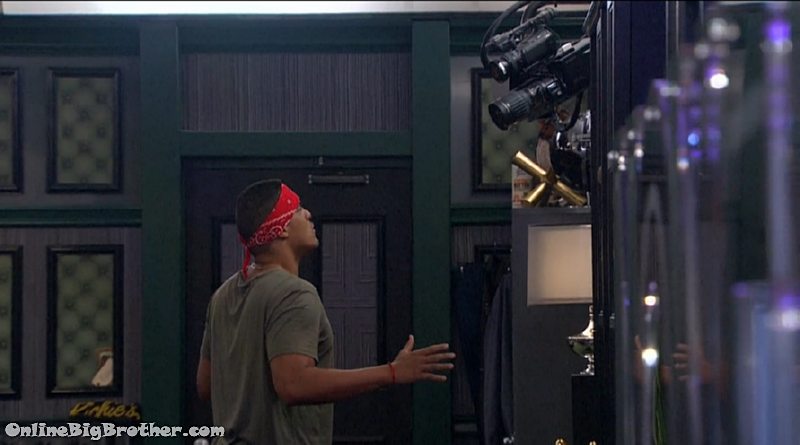 12:45pm
I love you mom I'm going to play this game and make you all proud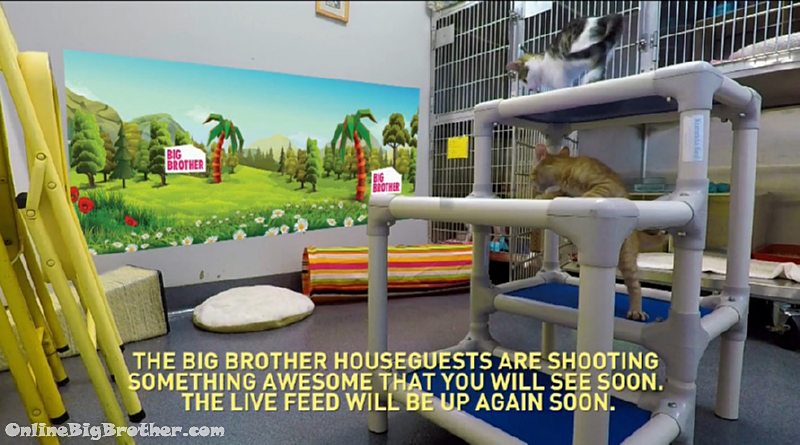 1:03pm Feeds cut to cats for the POV competition.
wipe out #BB19 pic.twitter.com/umsbGn6WPb

— OnlineBigBrother.com (@bigbspoilers) June 30, 2017
3:18pm Feeds still on kittens yo