Alex wins the Power of Veto.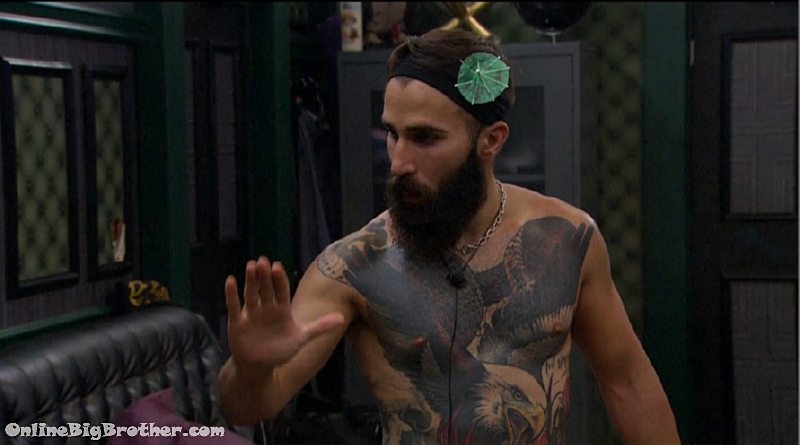 Paul congratulates Alex on her win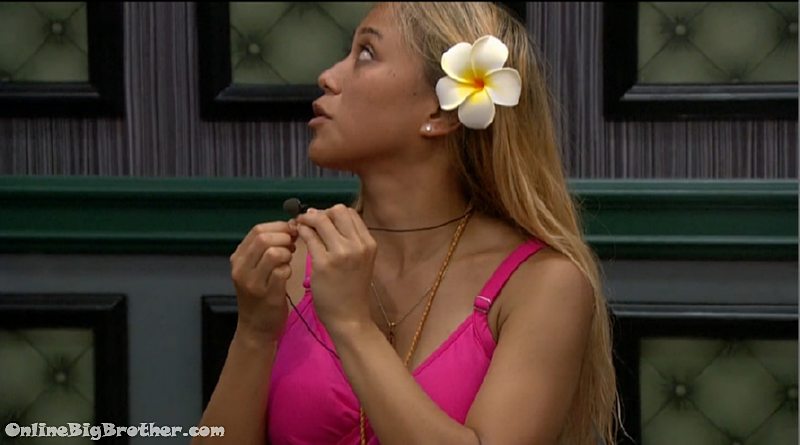 When he leaves Alex tells the camera she's going to crush every showmance there is. (my soul mate)
3:32pm Christmas and Paul
Talking about Ramses being a "smart little f****r"
They are trying to figure out who the replacement nominee will be.
Paul – if anyone gets backdoored it's going to be me. (he has the pendent)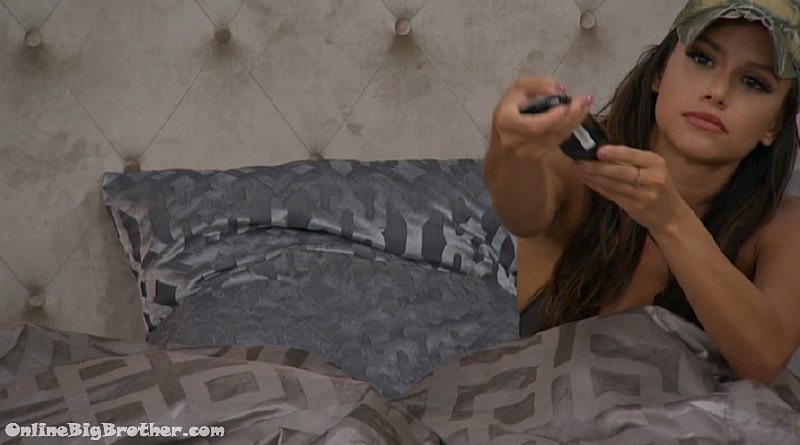 3:40pm HOH Jessica, Matt, Mark, Elena, Raven, Dom and Cody
Matt saying they can now backdoor Jason.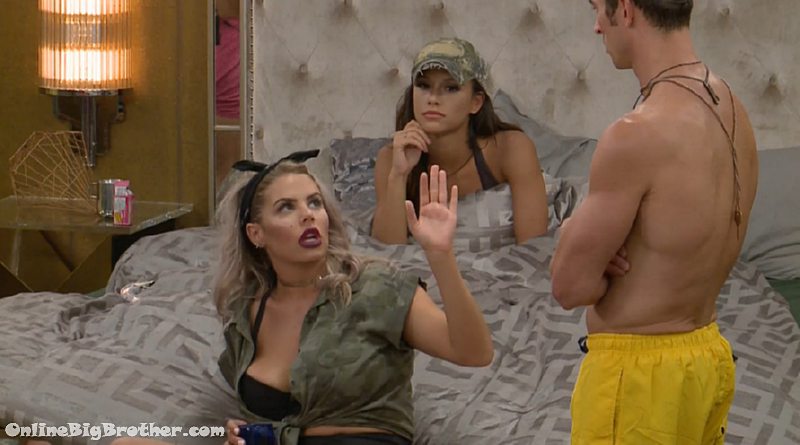 They start talking about how insane Josh is getting.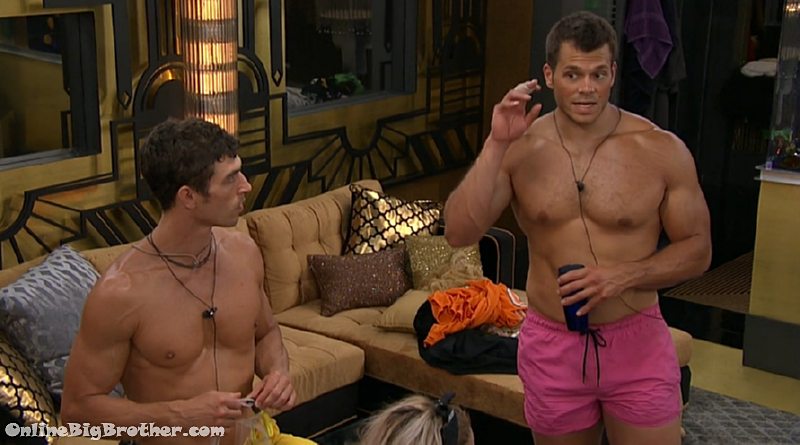 They agree if one of them doesn't win HOH one of them is going home.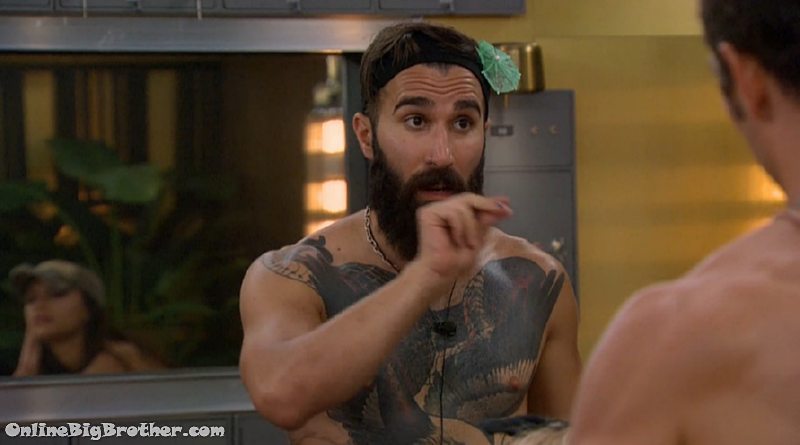 Paul joins them. Warns them about Ramses and how he goes in all the rooms and collects information. Points out that in Big Brother the worst case scenario always happens.
They agree Alex should have let Jason win so they both would have been safe.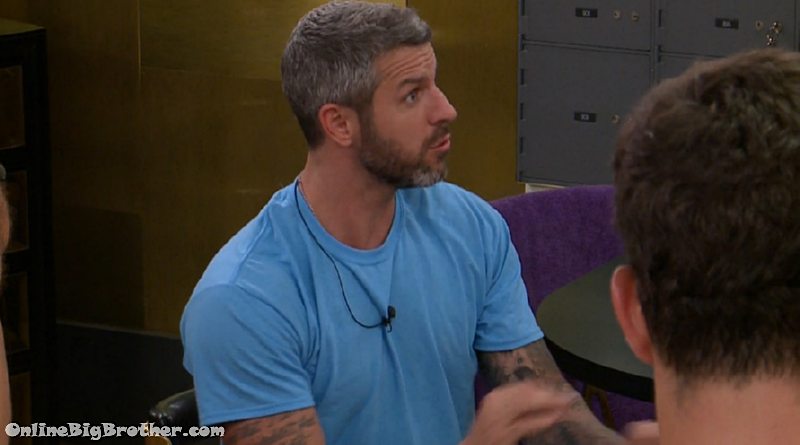 Matt – I don't care if Ramses comes in here and looks at my c*ck
He stresses all that matters is that their side wins HOH.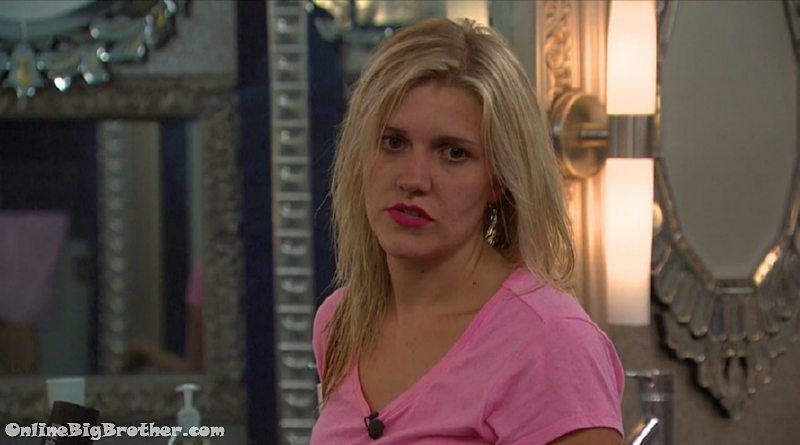 3:50pm Jillian saying that she killed herself in the competition today..
Complains that she's "taken so many hits, I'm a have not, I'm on the block second time"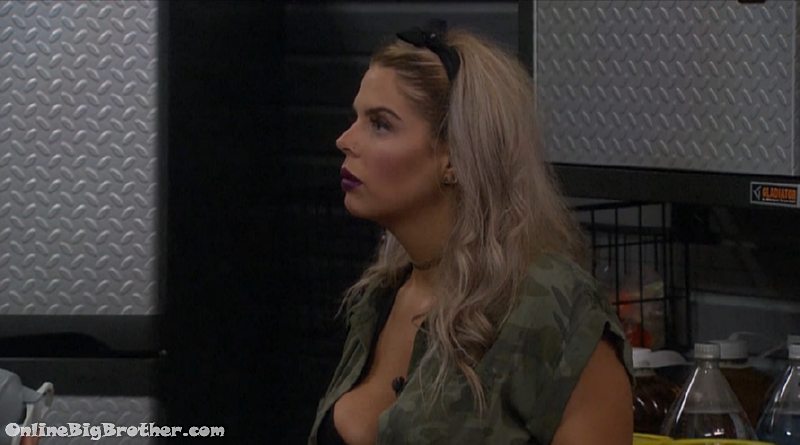 3:52pm Storage room Ramses and Elena
Elena telling him her side hasn't talked about an alliance at all. Adds that Cody is anti alliance.
Ramses sounds convinced.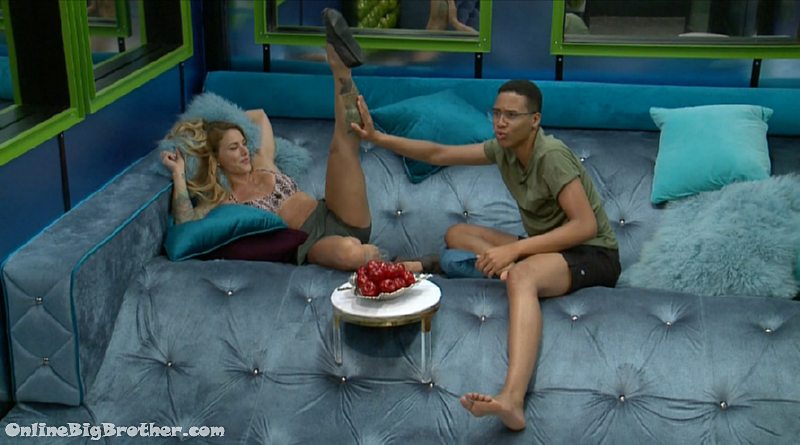 4:00pm Lounge Ramses and Christmas
Christmas complains about Korn "freak on a leash" for wake up music
She asks him if he got the temptation.
Ramses – no
Christmas – I want to get the temptation..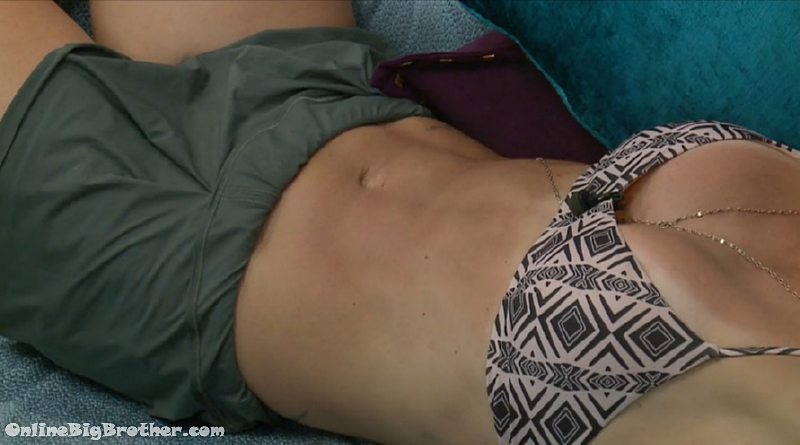 She starts to show off her abs to him..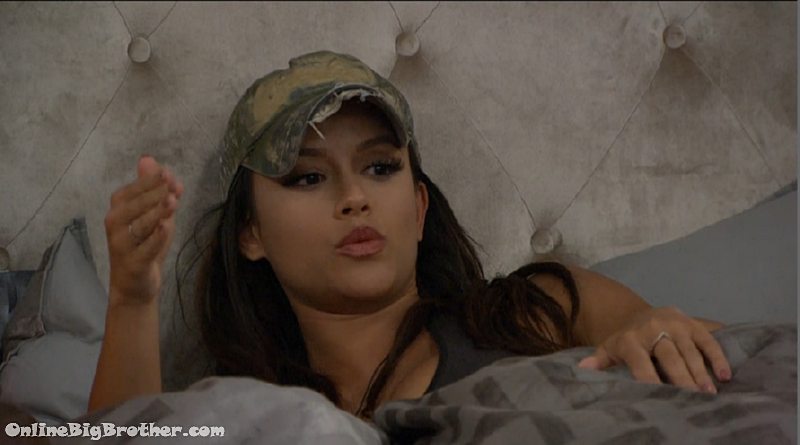 4:06pm Jessica, Dom, Cody HOH
Jessica is telling Cody if he brings Alex it will hurt them. "she's annoying as all hell" and Jessica doesn't want to be in jury with her.
Cody thinks they should bring her along for a bit because she's so strong at competitions.
Jessica says the other side of the house is not a threat. Once they get rid of Jason they don't have to worry about: Kevin or Jillian, ramses
4:17pm Matt, Cody, Jessica and Dom
Cody says Paul is talking they should put Ramses up but doesn't think it's the best idea. Dom and Matt agree. They seem to want "Cowboy" nominated. Which was the plan all along.
Dom really stresses they have to focus on winning HOH next week so their group can progress.
Matt says if they take Jason out this week and Alex next week, Josh, Kevin and Ramses
Jessica – no shot
Matt – we do these 2 things we're in jury
Jessica – coast
Dom – yeah.. unless BB tries to play us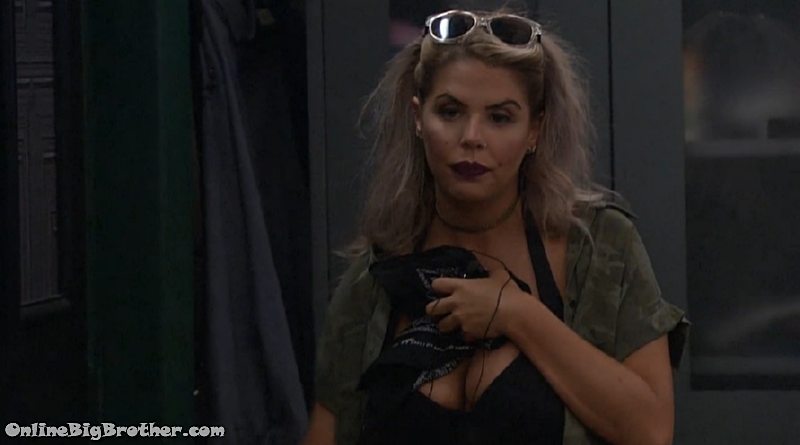 4:30pm
Elena telling Alex this is the most attractive cast ever.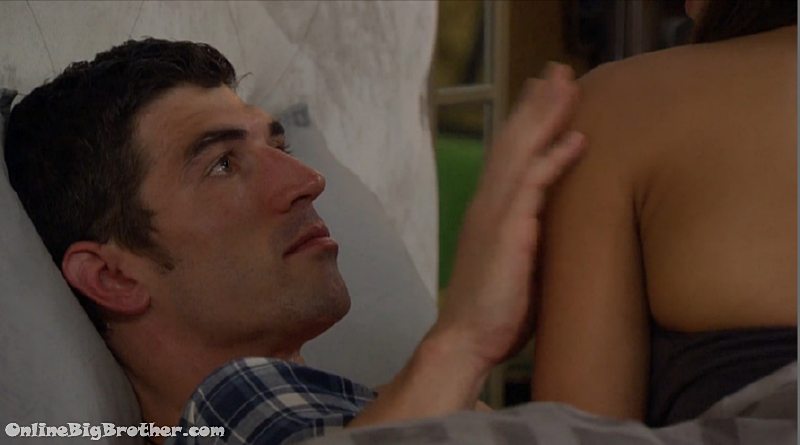 4:38pm HOH Cody and Jessica
Cody tells Jessica that he'll sacrifice himself for them.
Tells her his entire life has been taking stupid risks, "I'm never going to play it safe, ever.. I will make sure you guys are safe"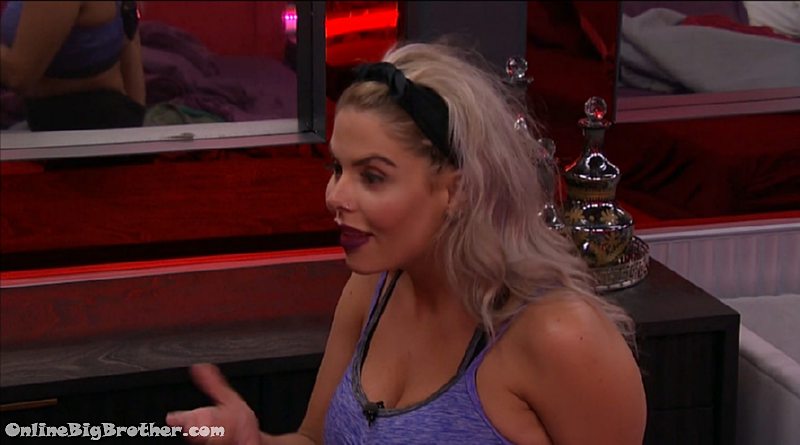 4:41pm Christmas and Elena
Christmas saying that Alex that threw Megan and Jillian under the bus day 2.
Elena says Ramses thinks the renomination will be him or Jason.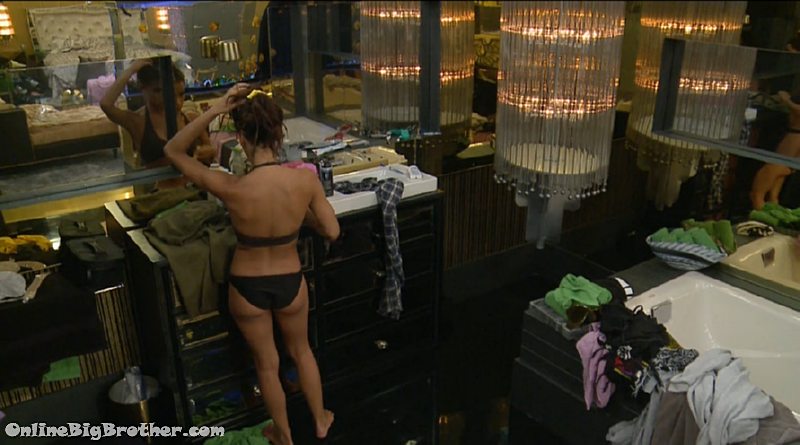 And with this I'm out for the night.. Enjoy Dawgs updates 🙂 be Back 1am
Links to the ranking system
For those of you that like Statistics here are some expanded reports.