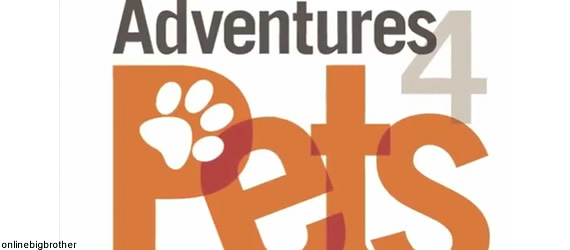 Big Brother 12, Big Brother 13 Winner and Amazing Race contestant (Still in the race) Rachel Reilly has a new project on the go called "Adventures4Pets". We first learnt about this web show last month during Rachel's appearance on BearPaw TV.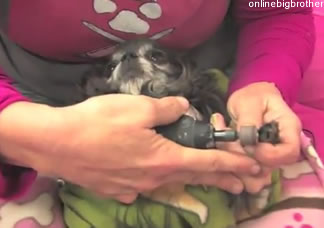 Two Sisters Rachel Reilly, Elissa and their pets hit the road to find the most pet friendly destinations in America. Adventures4Pets.com site is not live yet Site is now live, the splash screen says April sometime. Rachel is publishing the videos on youtube. In this episode Rachel and Sis head to San Diego for a "Pet-Cation" which she calls one of the most pet friendly cities in the US. She runs through all the Pet friendly features of the city for both Cat and Dog Owners. In the 11 minute video Rachel heads to Balboa Park for Doggie fitness, The Original Paw Pleasers for Dog specialty treats and Pedicures, facials and teas touch massages. Surprising enough Paw Pleasers will give your dog a Brazilian… LOL. The video is filled with lots of Rachel fun and useful locations for travelers heading to San Diego with their pets. Dog Surfing at the Dog beach, Dog Wash, Dog Friendly Hotels.. She covers it all.
What do you all think of Adventures4Pets first video? I'm looking forward to more locations, maybe we can convince Rachel and her crew to come up to Canada and do a show. This is probably a good indication that Rachel and Brendon will not be on Big Brother 2012. Brendon is back at UCLA working on his PhD and from the production quality of this webshow Rachel has sunk a bit of her Big Brother 13 Winnings into it. On a side note Don't forget to add Simon to your Google+ Circle. If you like this post consider giving us a Google +1 thanks :)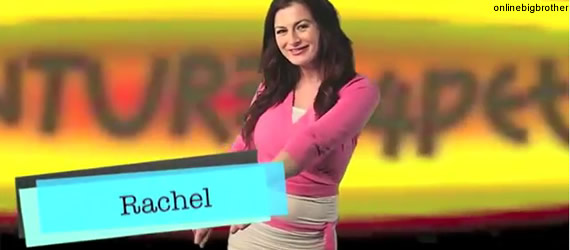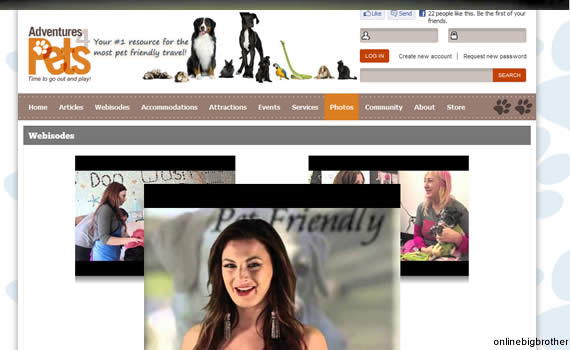 Share it YO!!
Tweet