Check out our BB19 Ranking Grid. . rank your houseguests here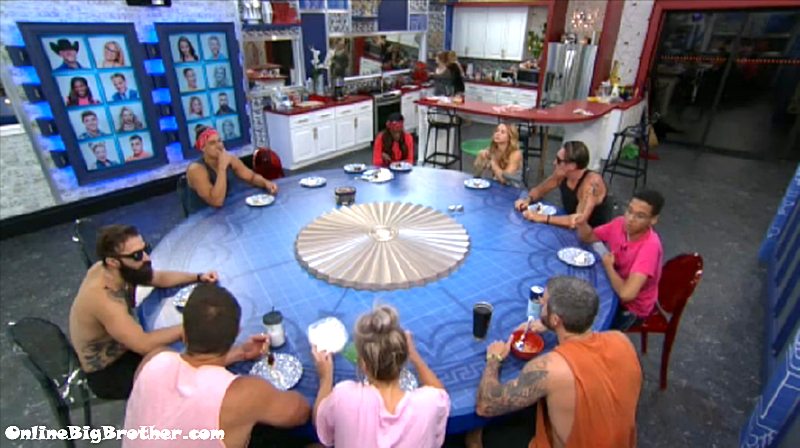 1:38pm Dom's Birthday celebration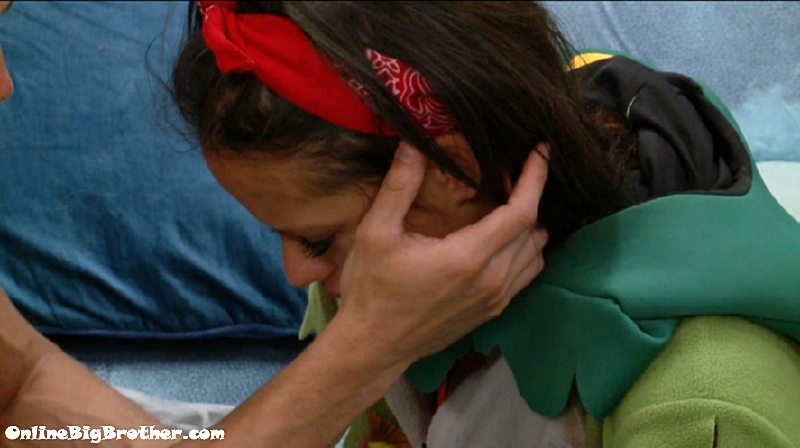 1:39pm Jessica crying..
Jessica – My body is completely out of whack… I feel awful.. We're stuck on lilly pads on the floor, we're stuck in frog costumes, I can't eat, I have been sleeping on spikes. We have to take cold showers.
Jessica – I never thought it would be this hard
Jessica – they broke me, it's official they won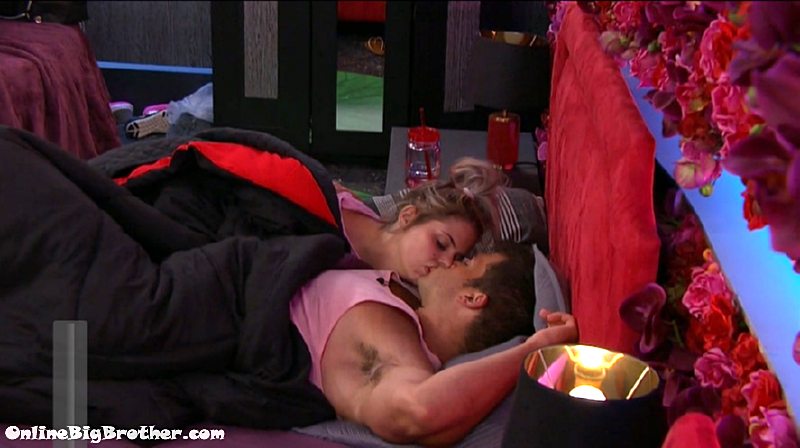 1:53pm Showmances.. (HATE THEM)
Elena – I like the way your face smells..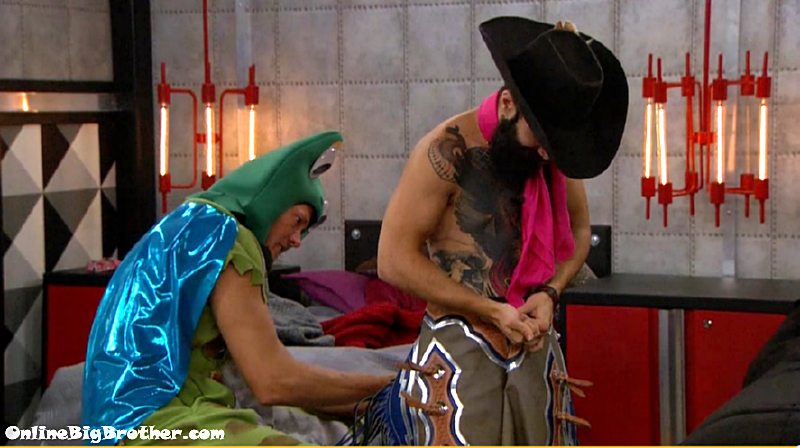 1:56pm Paul and Jason getting ready for some fun.
They Are dressing Paul up as a cowboy and he's going to ride Jason as he hopes.
Paul – don't break my f*ing leg
They decide against this and just decide to hop around. Jason is going to wear the snapchat glasses and record the event. (Snapchat goes to the POV winner)
Watch the Houseguests 24/7 via the Live Feeds! Try CBS All Access FREE!

Paul playing Whistle-Nut #BB19 @DawgsBigBrother pic.twitter.com/mnI5Olx5jS

— OnlineBigBrother.com (@bigbspoilers) July 11, 2017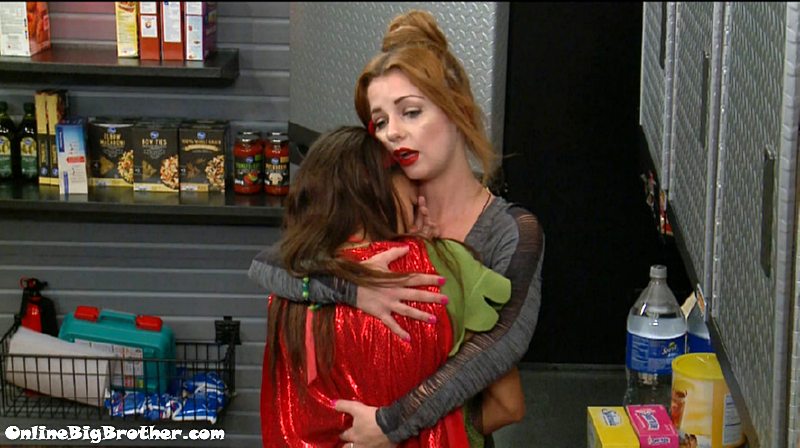 2:08pm Jessica and Raven
Jessica is constipated and Raven is trying to help her. Jessica needs privacy. Raven suggests she'll make sure nobody goes up they're to bother her.
Jessica cries says it's so embarrassing.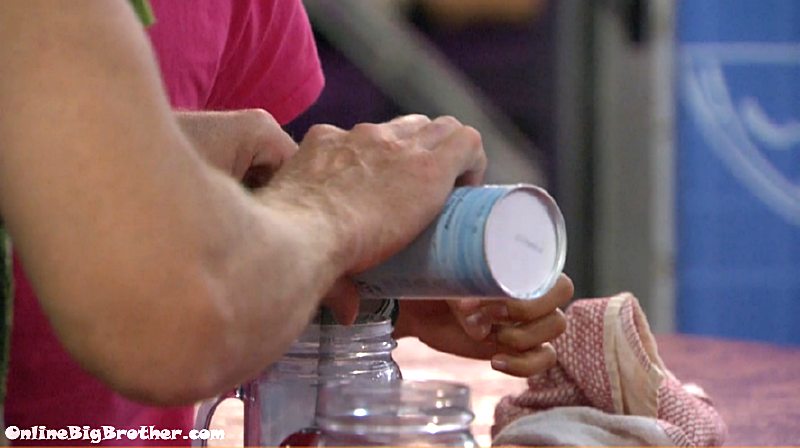 2:11pm Ramses and Jason pranking Alex's water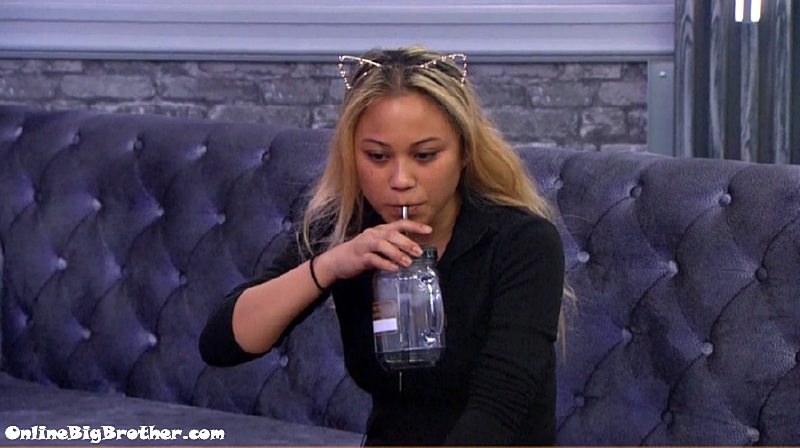 Alex doesn't notice at first..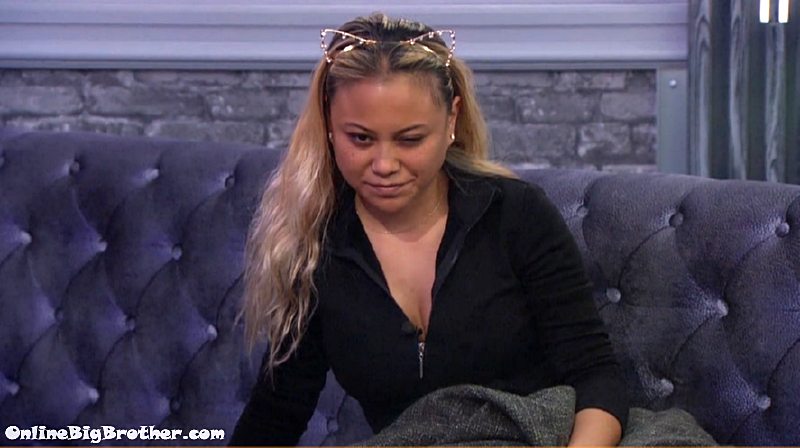 But final does notice.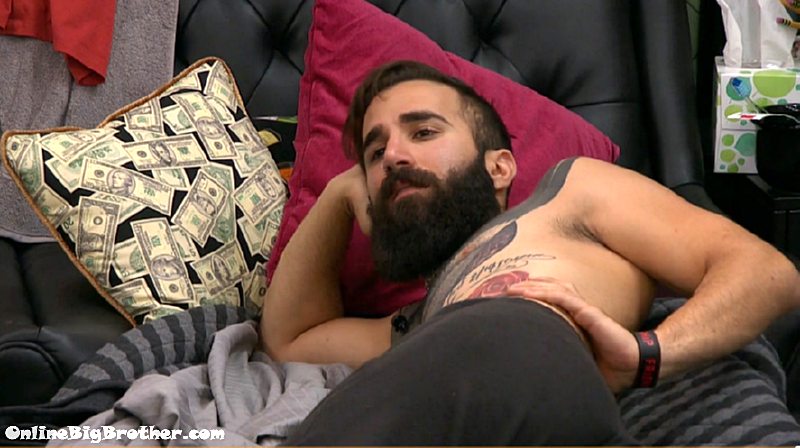 2:25pm Paul and Kevin talking about being in the house locked down for 6 days.
Paul says he has no clean clothes he needed to do laundry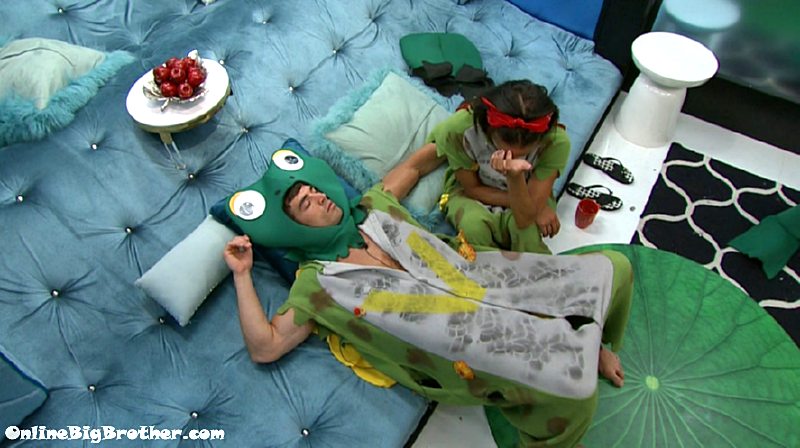 2:26pm Jessica and Cody
Jessica – I'm emotionally trying to hold it together with a bandnaid right now.. and you're leaving and I have to do all this alone
Jessica – I have to find someway to bounce back.. you have it easy you get to go home, I'll still be here dressed as a toad eating slop after you leave.
Jessica – are you disappointed by me
Cody – I'm disappointed in myself.. you have faced all the collateral damage from my risks, If I could go back someone figure out a way so you aren't affected by it. I didn't take you into consideration when I took those risks It was selfish of me.
Cody – I do regret it, I care about you a lot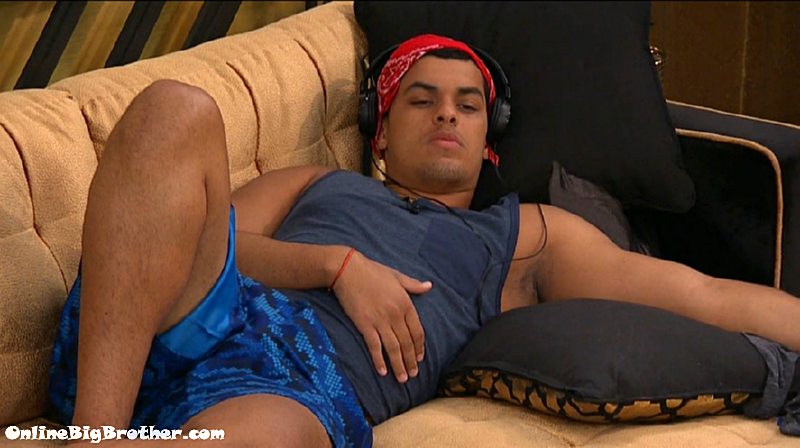 2:28pm Josh and Paul HOH
Josh says he's going to win the HOH and back door Jess, "Do the same gameplay you did"
Paul says he doesn't have to Jessica won't win the POV. Last week they had 1 target this week next week they have 2 so put them both up. (Ramses and Jessica)
Josh now says that is what he'll do
Josh says Jessica will collapse when Cody leaves.
Josh says he's not going to say or do anything to Jessica
Josh – I have a sister that age I would hate it for people to go at her.
Josh says Cody thinks there will be a battle back, "If he comes back that will be insanity.. "
Paul – send his a$$ back out.. straight up
Josh says Ramses is really getting to him. Josh wants Ramses out before Jess.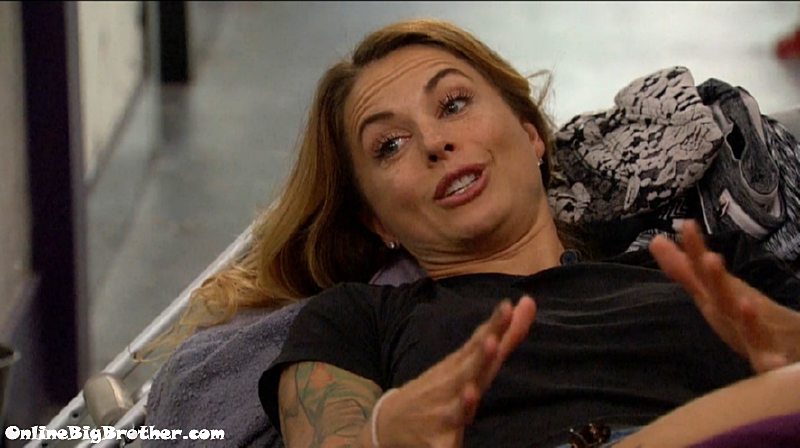 3:00pm Christmas and Kevin
xmas – you ready for this next HOH.. I think it'll be endurance.. hanging on something for hours
xmas says the two wild cards are Jessica and Ramses
Kevin doesn't think those 2 will win any competitions
xmas – Jessica will put me up
Kevin – Absolutely.. you have nothing to worry she's not going to win
Kevin thinks Alex will win.
Christmas says right now they are just clearing out the house for a better game experience.
Kevin asks – You have three in a row after Cody, Jessica, Ramses and.. either Jason or Josh
xmas – yeah.. I like all of them personally, well Jessica not so much.
Christmas talking about Ramses "Super strong Game player.. really big threat.. don't let him fool you"
Christmas – Jessica is toxic.. highly emotional and unpredictable
Christmas – Josh I love.. but.. I keep telling him calm it down. tone it down.. because he has the potential to stay .. but (makes a explosion sounds)
Christmas says there will be a battle back once Jury starts
Christmas says the surgery is tomorrow for 6 hours.
Links to the ranking system
Rank your house guests here
For those of you that like Statistics here are some expanded reports.