Check out our BB19 Ranking Grid. . rank your houseguests here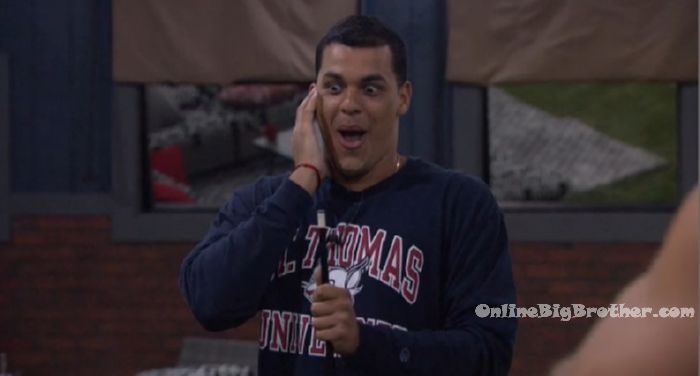 9pm Backyard – The house guests are in the backyard hanging out playing pool. Mark and Josh are having an intense game of pool.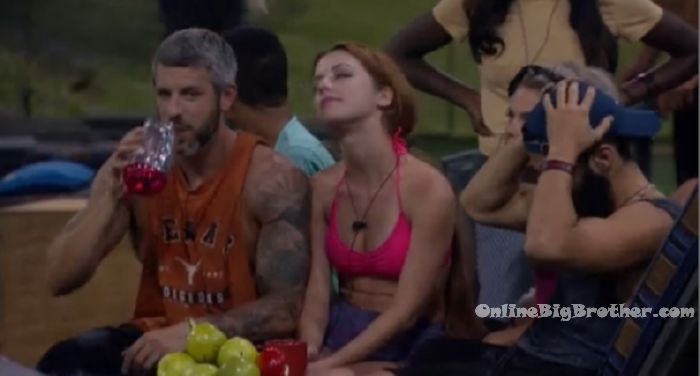 9:05pm Bedroom – Paul and Christmas.
Christmas – she (Jessica) gave me a hug. She said you gave me a lot to think about. She never asked for clarity. The next morning was when I found out she was campaigning hard against me. I was like what the f**k!?? I was so confused. To me that tells me that she had something, maybe not directly telling Cody what to do but an influence. Paul – abso-f**king-lutely. Christmas – whether its direct or not she knew what she was doing. Paul – get the f**k out of here. Paul – when she asked me I was like I don't have the answer … go ask Christmas. Christmas – her perception was that she HAD to talk to me, not that she wanted to but that she had to.

See what they can't show you on TV Try the live feeds for FREE!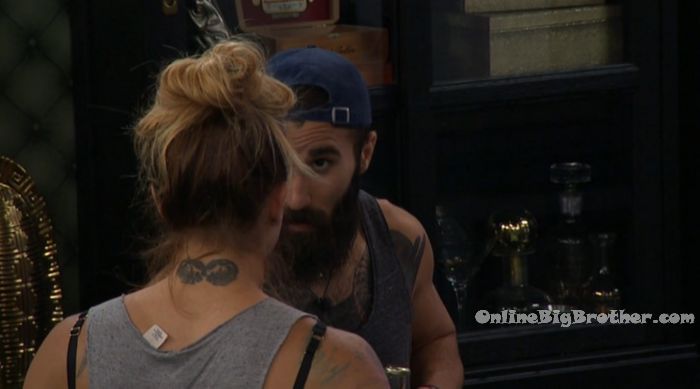 10pm – 11pm Backyard – the intense pool games continue with the other house guests watching.

11:10pm By the pool table. Paul, Matt, Mark, Raven.
Paul – Jessica will be following in the next week or two. Matt – I'm concerned about the battle back. Paul – you guys are concerned… its not even a thing. You don't know if its jury buy back. Matt – they let Victor back what 4 times last year. Paul – there is pre-jury buy back and jury buy back. They don't always do both. It was just the case last season. Also keep in mind last season was the longest season in big brother history and this season is not that long and we already lost a person. Even if it is a pre-jury buy back he has to beat people out. And even if he is back, hopefully none of you num-nuts pair up with him. Win an HOH and send him right back out. Mark – I agree with that. I wouldn't be worried about it. Mark – all we need to do is stick to the plan and stick together.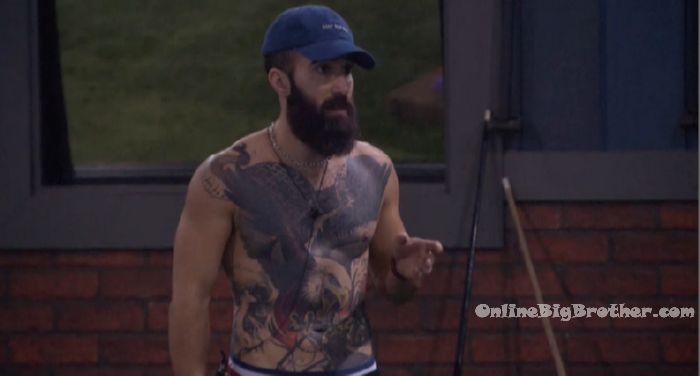 11:20pm Havenot room – Cody and Jessica.
Jessica – romance has gone out the window. When we're out in the real world, all of this non-sense is over. Okay! Over! Cody – listen.. Jessica – nope! Put a cork in it or you're not porkin' it! That's all I have to say.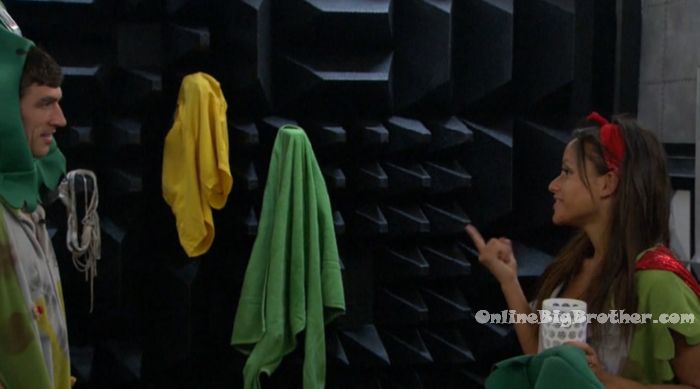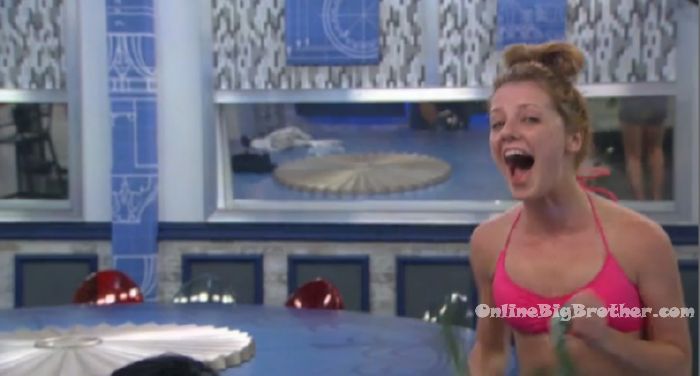 12:05am It's Dom's birthday so Andrew starts giving her a toad lap dance.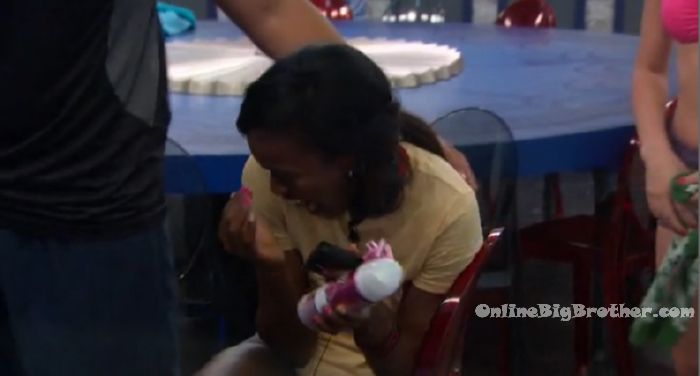 1:30am Kevin and Christmas.
Christmas tells Kevin about her conversation with Jessica.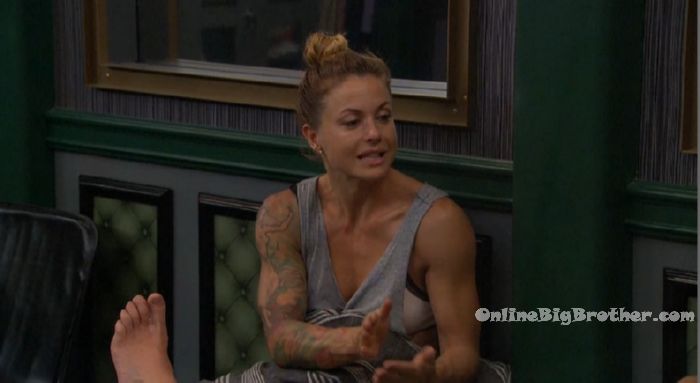 1:50am HOH room – Dom is reading the bible out loud.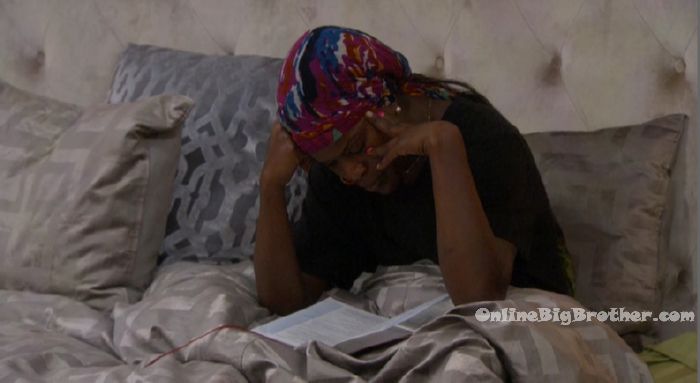 2:15am All the house guests are in bed.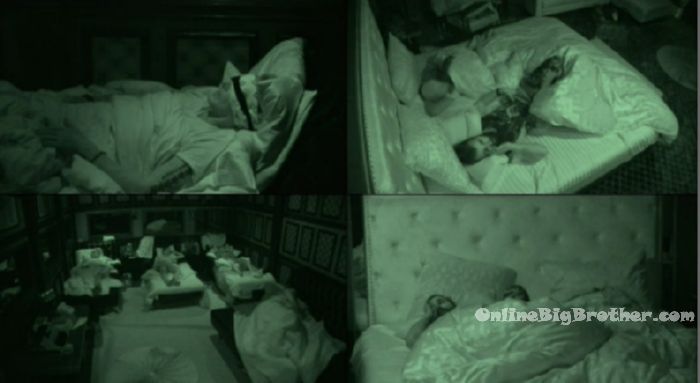 Links to the ranking system
Rank your house guests here
For those of you that like Statistics here are some expanded reports.