Check out our BB19 Ranking Grid. . rank your houseguests here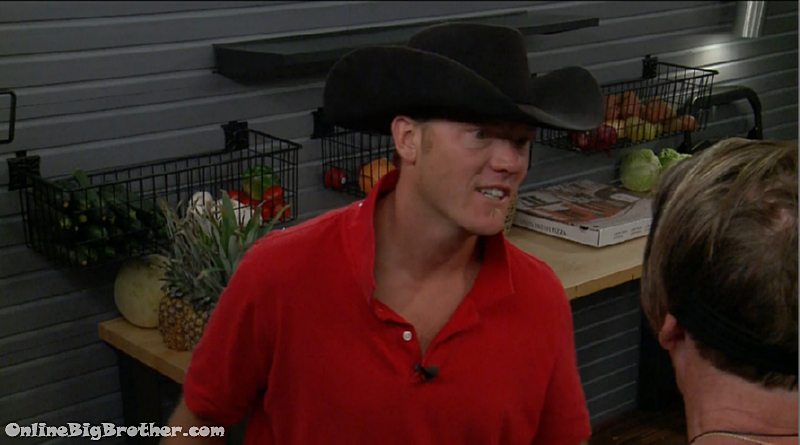 9:30am Jason and Kevin
Jason brings up Paul telling him it's not good if he's on the wrong side of the vote this week.
Kevin – don't let that get you nervous.. they've been gunning for you since the beginning.
Jason says he talked to Cody yesterday and told him Matt was saying the next person that gets power will put up Jason and Alex.
Kevin isn't surprised they've been after Jason adn Alex since day 1.
Kevin – Jillian will have more allegiance to us Christmas will flip flop..
10:24am
Christmas heads to the Diary room so she get an MRI done.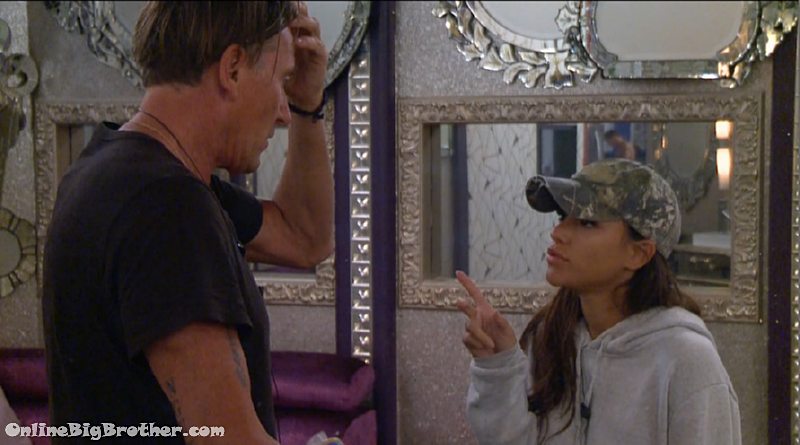 10:34am Jessica and Kevin
Jessica – Who are you going to vote for
Kevin – I haven't really thought about it but, I'll know on Thursday
Kevin – I dunno.. someones injured and the other girl is trying hard
Kevin – it's going to be difficult, I guess it depends if she comes back today
Kevin adds if might be out of their hands xmas might come back and have to leave.
Jess – I don't think she (xmas) should get a sympathy vote for it
Kevin agrees..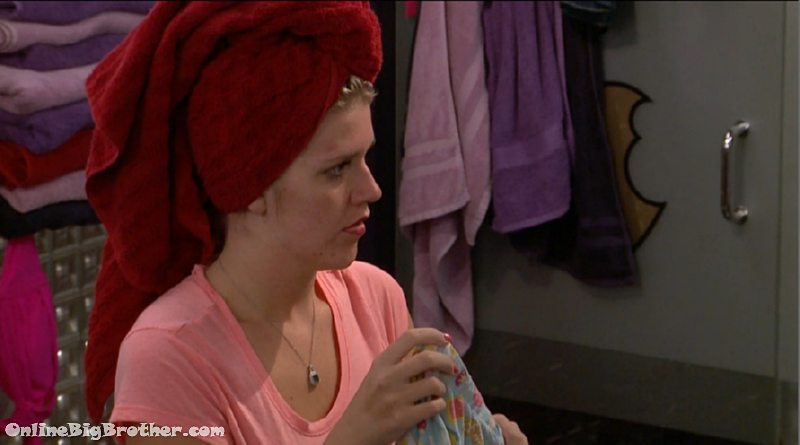 10:35am Jillian and Jessica
Jessica says she talked to Josh and she thinks she convinced him to stay with Jillian.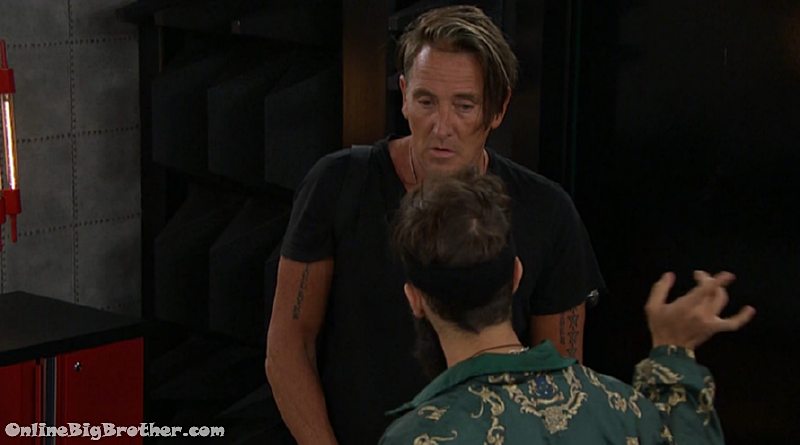 11:00am Paul and Kevin
Paul – you voting to keep Christmas
Kevin – oh yeah probably
Paul – DO IT i'm telling you
Kevin – I tells you, you going to be shocked
Paul says Ramses, Maybe Alex, Maybe Jason isn't voting for Christmas
Paul says they have to convince Jason to vote for Christmas (to stay) because you don't want to be on the opposite end.
Paul points out everyone on the other side will be voting out Jillian
Paul – Everybody now hates Jessica and Cody in this f***G house
Paul – believe it or not Josh ios voting to keep Christmas in
Kevin – Really
Paul – he hates Cody, they're trying to pull him and and he's pulling their legs.
Paul – yeah I'm voting for Jillian
Paul – It'll be 9-3 or 8-4 I'm telling you, you don't want to be on the opposite end
Kevin – no one knows
Paul – they'll figure it out you sleep in here..
Kevin says he's going to do sit up and push ups for 2 hours. The backyard is now closed as they build the HOH.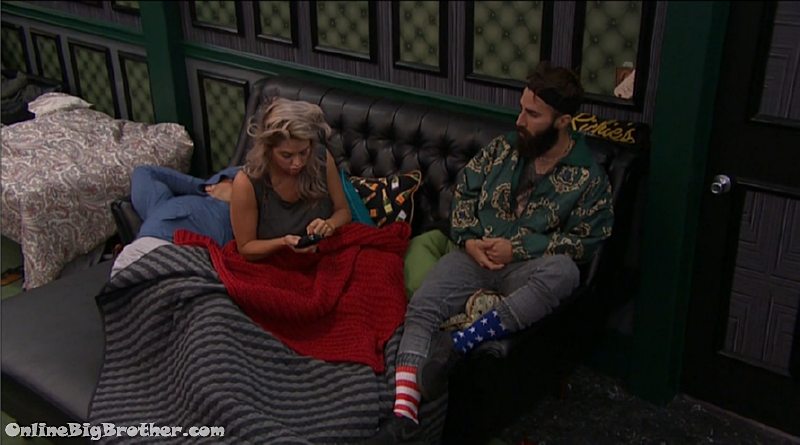 11:00am Paul, Mark and Elena
Paul – the votes are going to fall 9-3 or 8-4
Paul – I'm not worried about anybody
Paul says everyone is telling him they want him to win HOH.
Paul – I will sh1t in all (cody/Jessica) of their mouths" (if he wins HOH)
Elena – that's so sexy
Paul – I have a good plan
Elena – I'm excited about your plan
Paul – it's a cheap move .. you're going to be like I see what you did they're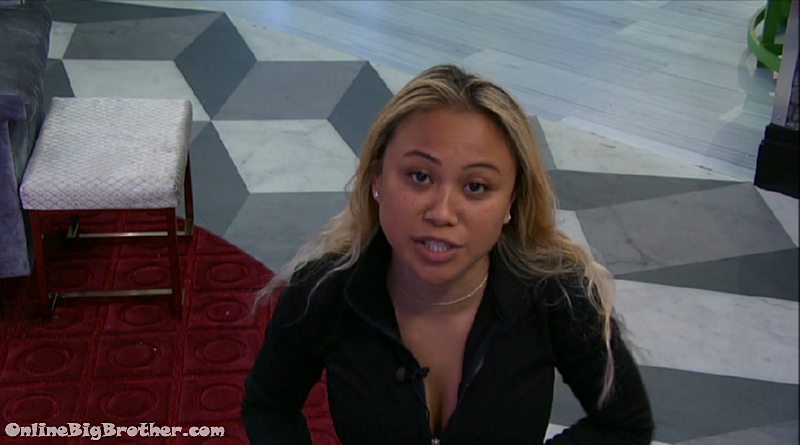 11:42am Alex saying everyone is being lazy but she's going to work out so she can crush it and win.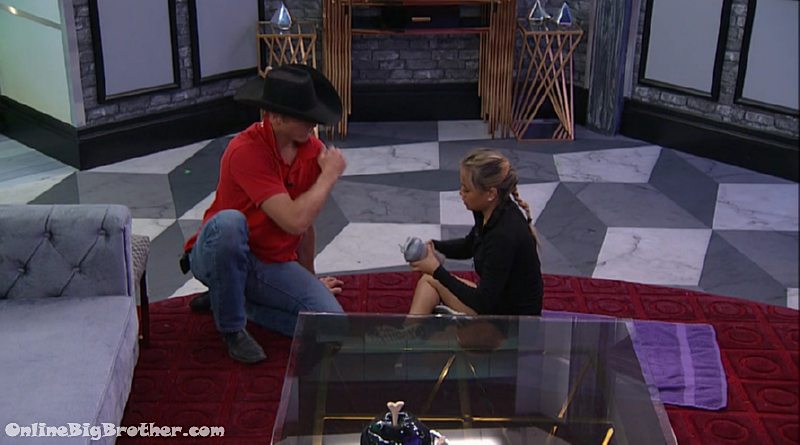 11:51am Jason and Alex
Talking about "Sticking to the plan" and voting out Christmas.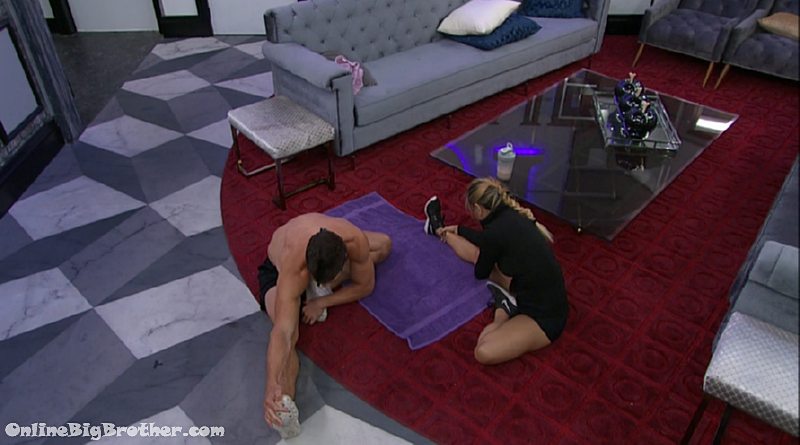 12:00pm Alex and Cody
Cody says Paul lies about everything.
Cody – Matt, disloyal motherfu**er, I couldn't believe it
Matt- you telling me you trust Paul who blatantly lied.. and he's like YEAH
Cody – and he called me a f***G idiot
Cody says Matt is super scared of Alex. Every time they brought Alex up he was like "We gotta get her out we gotta get her out" Cody calls matt a Pu$$y
12:50pm
Nothing but stories and girls getting makeup on.
Links to the ranking system
Rank your house guests here
For those of you that like Statistics here are some expanded reports.