Check out our BB19 Ranking Grid. . rank your houseguests here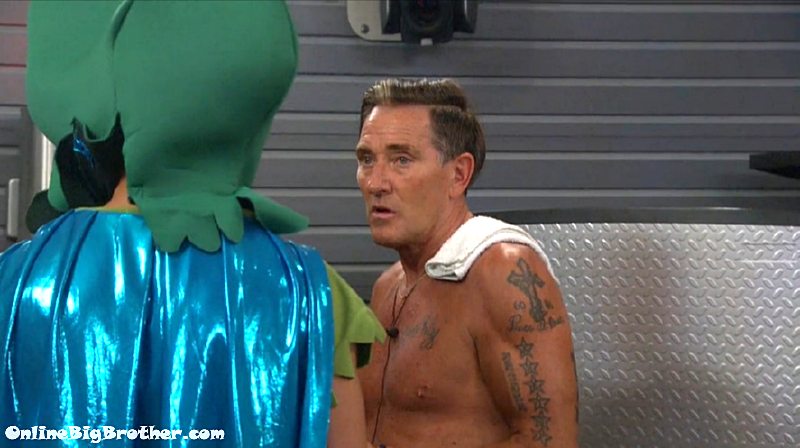 Be our guest & watch the Houseguests 24/7 via the Live Feeds! Try CBS All Access FREE!

12:32pm Jason and Kevin
Jason – don't believe anything anyone says about me
Kevin says he just talks to Paul.. and with Paul he's doing most of the talking
Jason says Ramses is telling people that Kevin flipped..
Kevin says ramses better stop talking about what happened in the past once Cody goes he's a target.
Kevin – Jillian wasn't going to last anyone… 8 votes against her
Kevin says he'll never vote against Jason.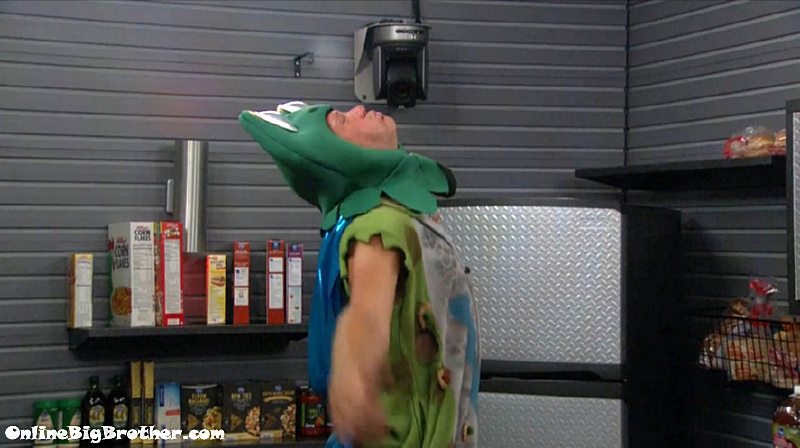 Kevin leaves..
Jason – I suck at this game.. I'm terrible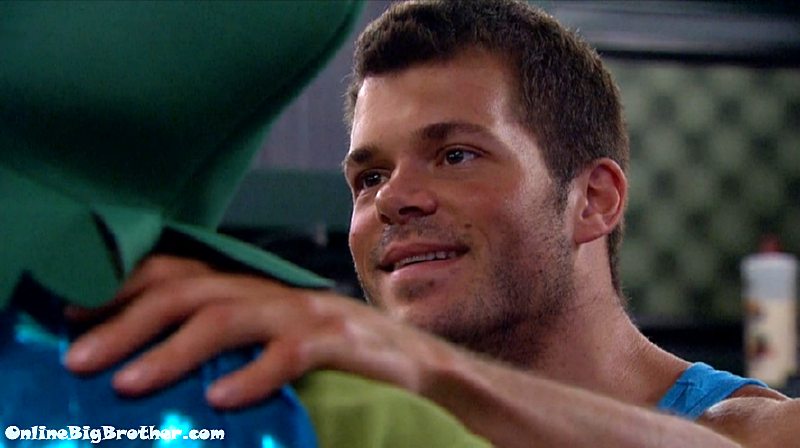 12:35pm Jason sitting on the lily pad complaining to Mark that he can't go out in the pool brucea Jessica and Cody were out there.
Jason – we still good
Mark – we are.. But you lied to me about the vote..
Jason – when
Mark – why didn't you tell me I don't care
Jason – cause I knew it was F*d
Jason says everyone was saying put Matt and Mark up and he was against it
Mark – who saying that Alex \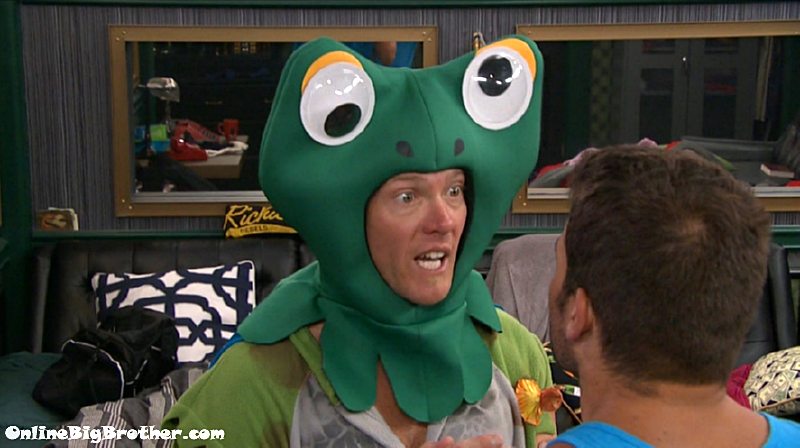 Jason stumbles with his words
Jason – no it doesn't matter, Alex and me are tight
Jason – it's not going to happen
Jason explains if he voted against Jillian than Alex and Kevin would both not trust him
Mark – Kevin's not saying that is he
Mark and Jason say they trust each other..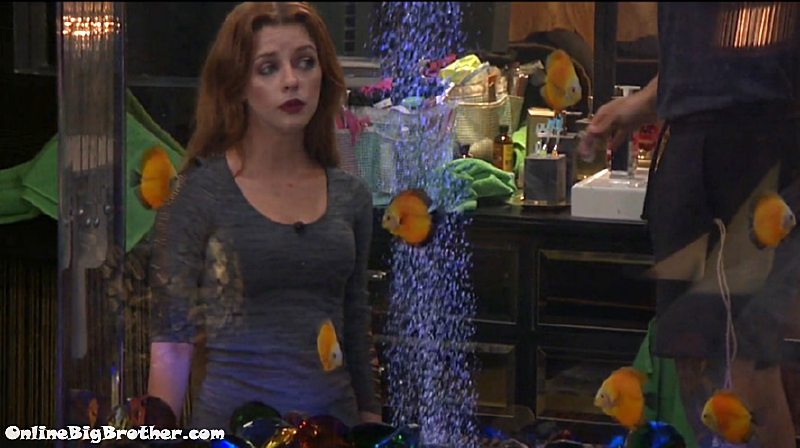 12:58pm Raven and Paul
Paul says Raven needs to bring information to him after his HOH is over.
Raven will.
Paul – you're in a really good spot in this game.. I think you might win.. I can help you get to that point
Raven – really?
Paul – just keep being that ray of sunshine..
Paul – I know it's impossible for me to win. Just time on the show is what I want.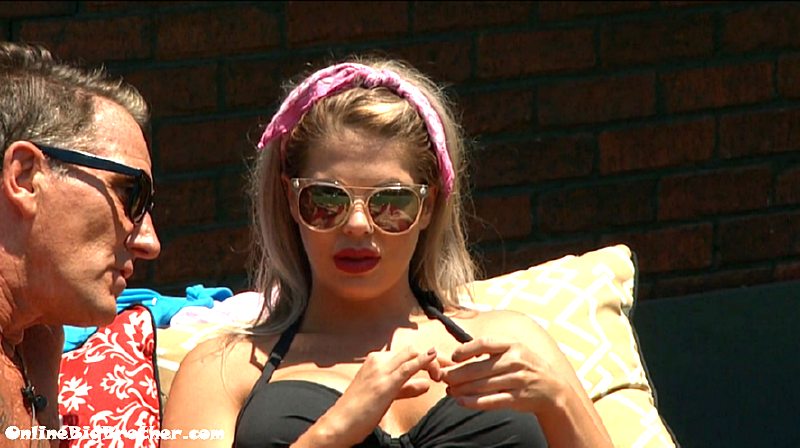 1:16pm Kevin and Elena
Elena wants this week to be over. Jessica and Cody are making it awkward. (they're in the pool)
Kevin explains that not everyone is a social butterfly
Elena – we're social butterflies
Elena says it's so hard to play the game and have all this bad blood with people still in the house.
Elena goes on about how Paul can compartmentalize but she can't. Explains that Cody backstabbed Paul and Paul is able to still chum around with Cody she can't do that.
Kevin – why did he go so crazy (cody)
Elena – I think it was the power
Kevin says the votes is going to be 9-2 to evict Cody. Elena knows Jessica but who will be the other player?
Kevin says someone is going to throw a curve ball.
(LOL)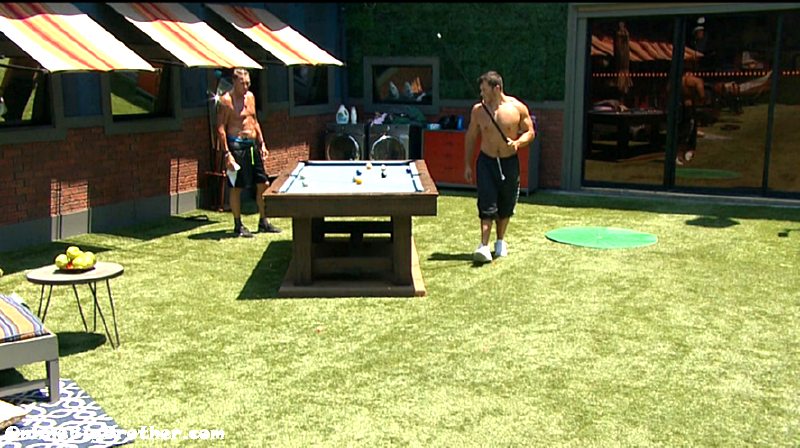 1:44pm Kevin and Mark
Kevin asks if given the choice which girl would Mark choose outside the show "the girl from buffalo or the girl from Dallas"
Feeds flip .. (so Mark has a girl in Buffalo)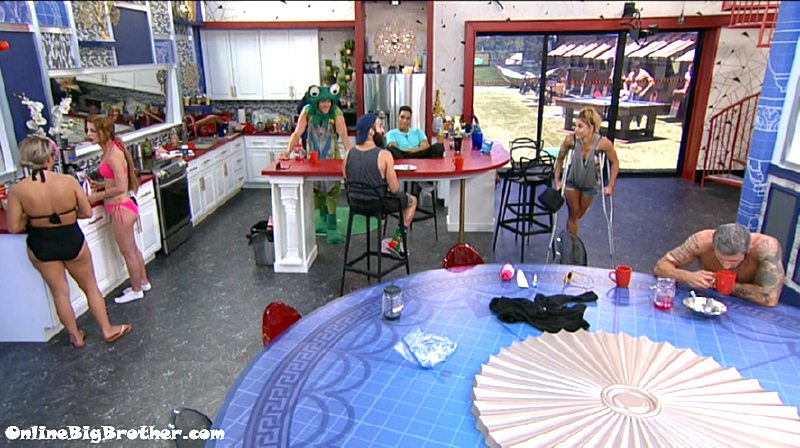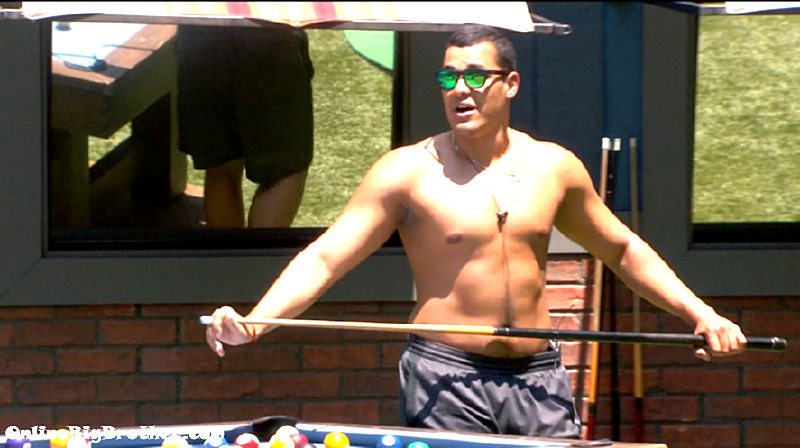 2:00pm Josh
Feeds flip to the backyard where Kevin is leaving out the sliding doors. Mark walks in on Josh flabbergasted.
JOsh says Cody just told him – "I'm a s$xual pr$dator I p$$p on girls in the shower and I expose myself? WHAT!.. .. and he goes on the outside I'm going to let people know you're a sexual predator you peep on girls in the shower..
Mark – don't worry about it bro.. let it go
Josh – oh my god.. I'm a s$xual pr$dator I peep on girls in the shower.. I just look at beautiful girls and say they're beautiful.. the guys a idiot..
They go back to playing pool
Josh says he likes Video games but he also was into sports and monopoly.
2:20pm In the sun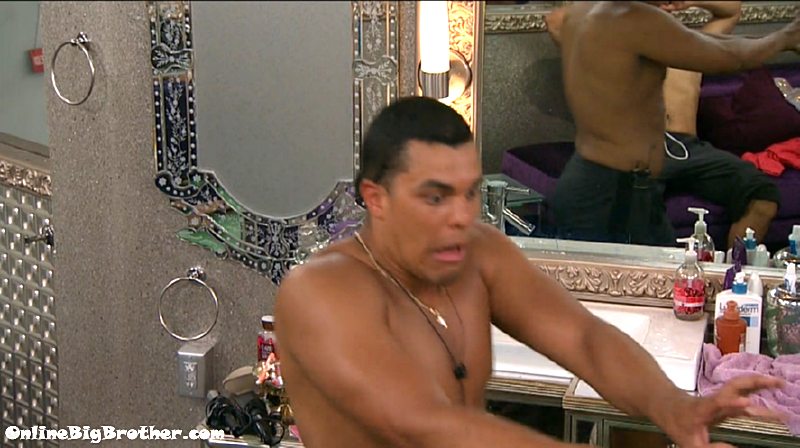 2:22pm Josh is telling everyone what Cody said to him..
Josh – he's a idiot dude.. he wants me snap..
Josh – I'm a s$xual pr$dator? I'm 23, I'm going to look, theirs beautiful girls around, I'm not over here like…. (see give below)
Josh goes into the bathroom..
Paul laughs says this is all entertainment for him..
"I'm 23 I'm going to look theirs beautiful girls around, I'm not over here like…." Josh #BB19 @DawgsBigBrother pic.twitter.com/wbrleN7FLj

— OnlineBigBrother.com (@bigbspoilers) July 10, 2017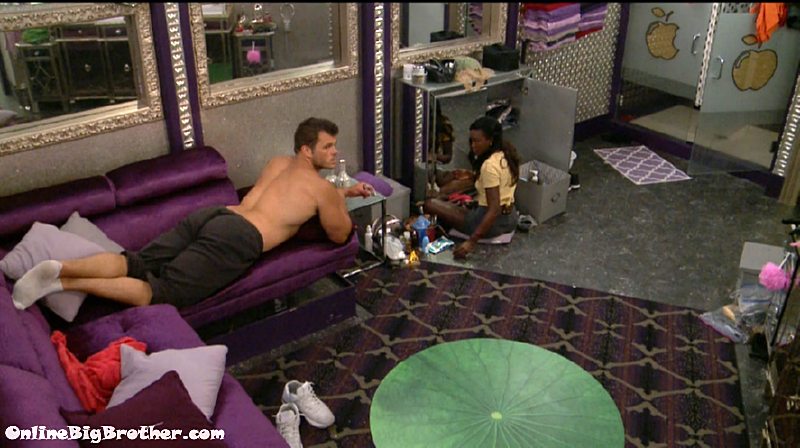 3:02pm Mark and Dom
Mark is wondering what happens if Alex gets HOH.
Dom says if Alex wins HOH and puts one of their group up she should probably think she can't win HOH next week and they all could and will be coming after her.
Mark agrees says she should put up Ramses.
(I hate these early game super arrogant alliances)
Mark says it's funny the other side is convinced that Kevin voted to keep Jillian.
Dom – he didn't
Mark thought it was common knowledge on their side Kevin voted out Jillian but the other side think he voted out Christmas.
Links to the ranking system
Rank your house guests here
For those of you that like Statistics here are some expanded reports.