Check out our BB19 Ranking Grid. . rank your houseguests here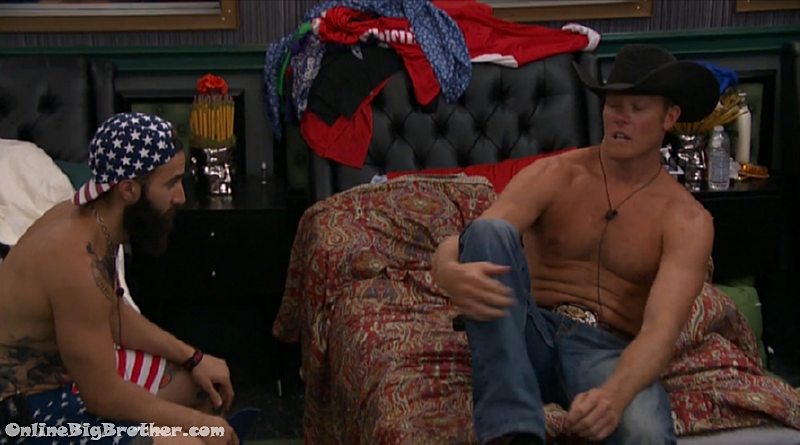 1:15pm Jason and Paul
Paul – I think Christmas is staying
Jason – I'm kinda feeling that way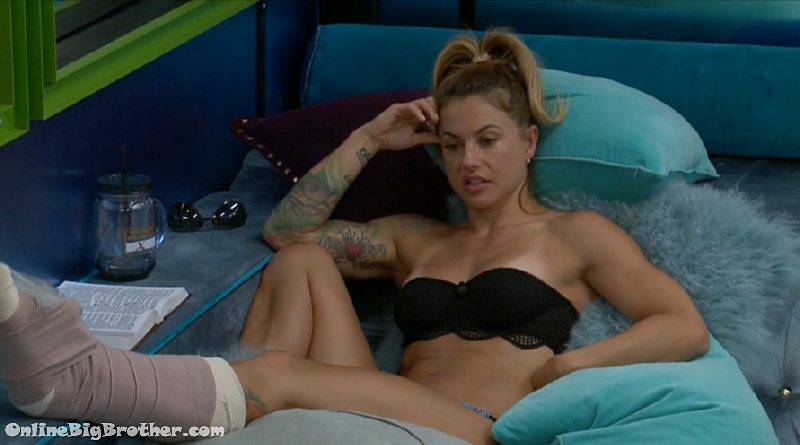 1:19pm Christmas and Jason
Chit chat…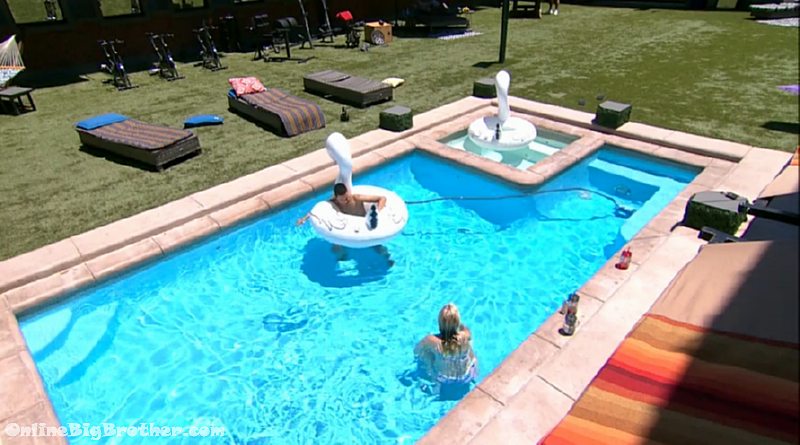 1:32pm Ramses, Josh and Jillian
Ramses says he doesn't celebrate July4th
He says jehovah witnesses don't celebrate holidays including birthdays.
Jillian and Josh didn't know that.
Ramses goes on to talk about his religion….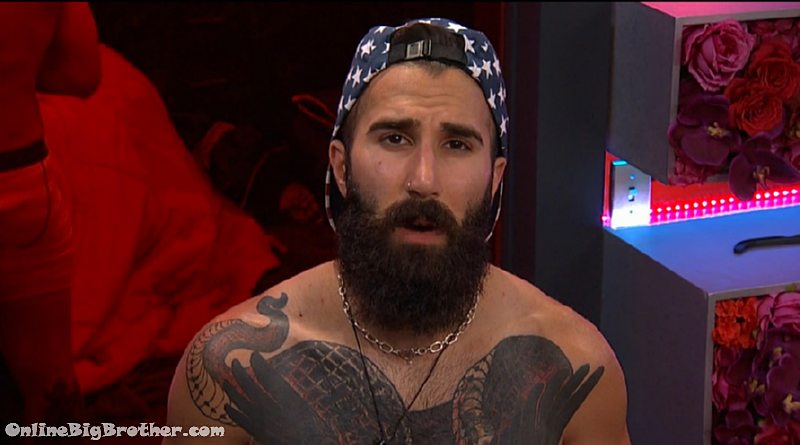 1:42pm Paul talking to America
"Thanks for the troops who fight for our freedom and all the good people that make this country beautiful"
Paul starts to sing – "Paranoia is going to kick in everybody's going to get weird again.. Not me.."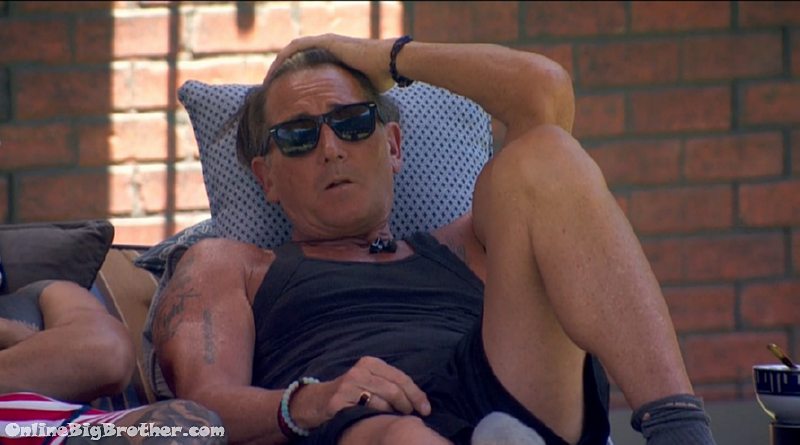 2:18pm Kevin and Paul
Paul says Kevin/Josh along with everybody on "that side" is keeping Christmas. There's 8 votes to evict Jillian.
Paul says a lot of people are wanting to throw the HOH to him because they know he's going after Jessica/Cody.
Kevin says Cody will win the Veto.
Paul – I know.. Trust me I know
Paul goes on about Kevin showing that he's smart, claims that people are talking about it. Kevin says he only did it once.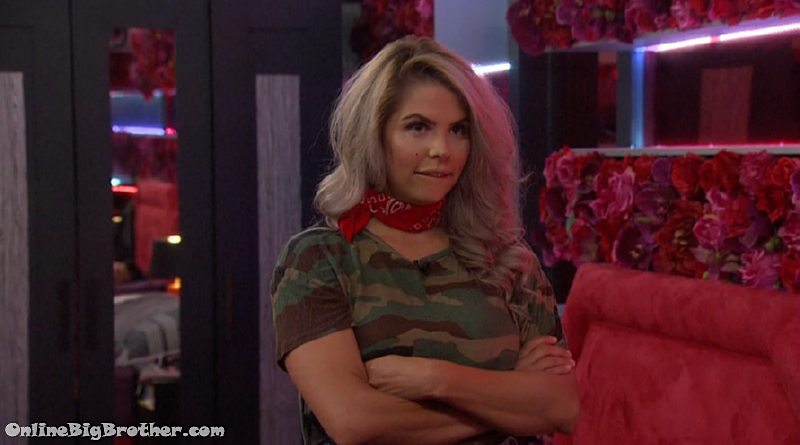 2:36pm Mark and Elena
Mark – that's the hardest thing for me.. Cody thinks he has the votes. It's just watching him get… I dunno..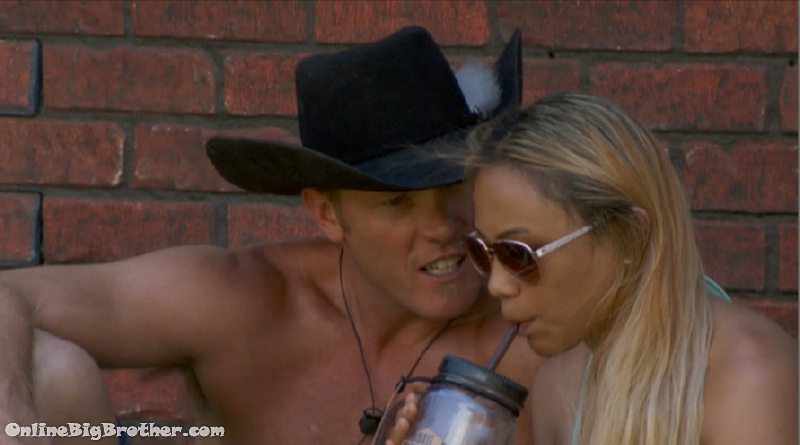 2:45pm Alex and Jason
Alex talking about how sad it is that Jessica leeched onto Cody.
Jason – I think they're all still on Cody's side.. And they're fuc***g with Paul
Jason adds if Cody has a bad attitude about him he'll let Paul win that next HOH and cut Cody's throat.
Alex – we need him out before Jury (Cody)
Jason agrees.
They both are worried about Cody working with Paul.
Jason – I saw we stick to the plan and just kick Christmas off
Alex – agreed
Jason – I think marks on Cody's side.. I think
Alex – can't tell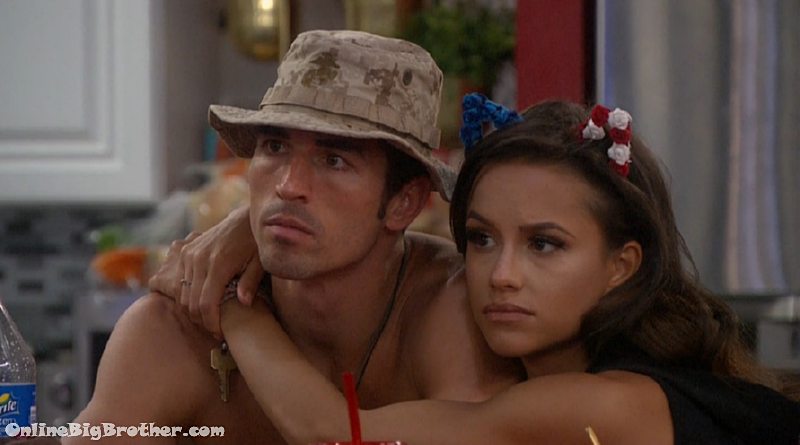 2:45pm Cody and Jessica..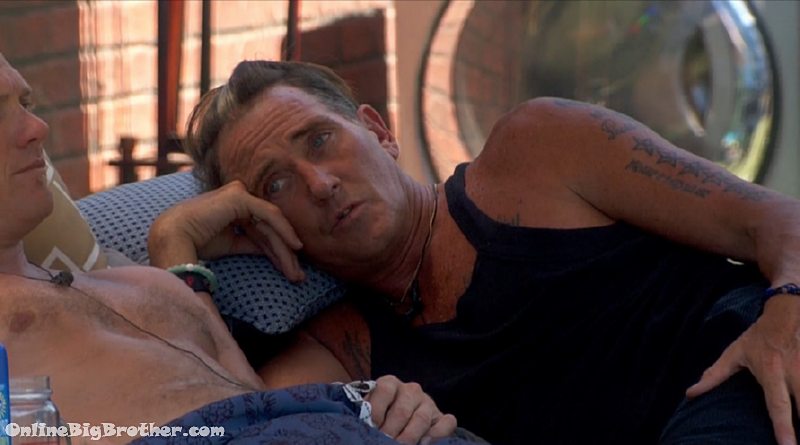 3:17pm Kevin and Jason
Kevin brings up "someone" (Kevin) is saying he's showing the house that he's too smart. Kevin thinks that's bullshit.
Jason says he doesn't believe Dom
Kevin agrees says everything Dom does has an agenda
Jason thinks Cody implied he was a snake. Mentioned that Alex told him his back is scaly. He asked her to put lotion on him. He thought he heard cody say "that suits you" meaning the scaly skin like he's a snake. (Jason is bringing this up to everyone in his inner circle.. )
Jason wants to confront Cody about it.
Kevin thinks they need to play it cool.
Jason runs inside to ask Cody.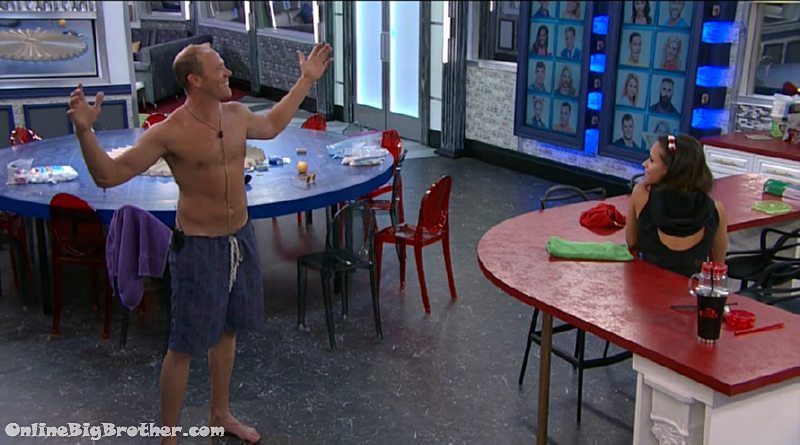 Cody – I meant it in a cowboy way like snake boots…
They laugh
Cody you got to relax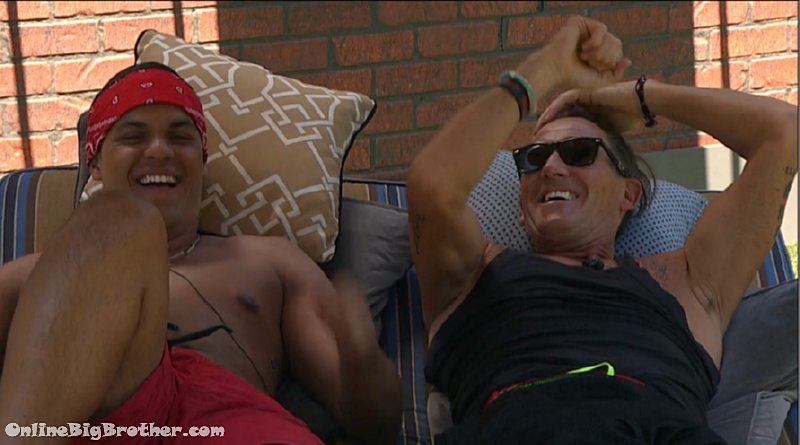 3:22pm Josh and Kevin
Josh – Elena 's so beautiful
Kevin – really, you think she's beautiful
Josh – yeah she's beautiful
Josh Dom is beautiful
Kevin – you've said every girl is beautiful
Josh – they are
Josh – I've been with girls like Elena
Kevin – you've been with Elena..
Josh – LIKE Elena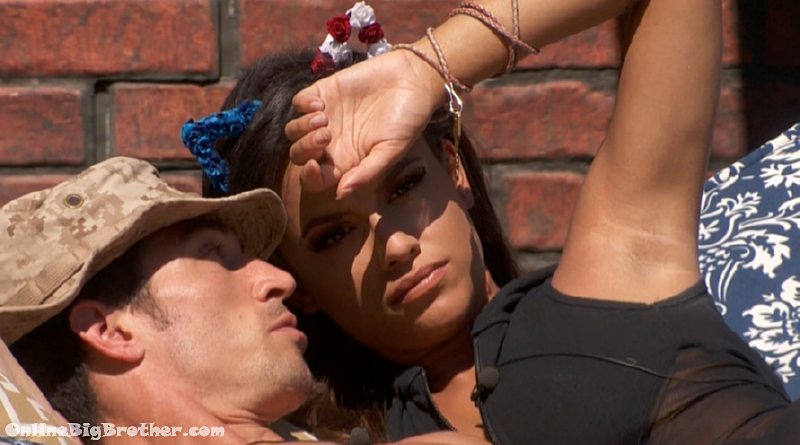 3:26pm Jessica and Cody
Cody says not to worry about Mark he's got him.
Cody – me and Mark have been playing together since the start.. one of the first things we did was go into that storage room it was a ride or die talk
Jessica – me and Elena had the same that time..
Jessica – what does Elena, Matt and Raven offer us at this point, Their strategy f***G sucks.
Jessica – Elena's not a competitor all she has is her Social game so maybe she can sway some votes
Cody – Matts never talked to Jillian before (matt and Jillian talking on the other cam)
Cody – cowboy notices that
Jessica – as soon as that vote comes out and the second Christmas walks out that door, she (Elena) is going to panic
Cody – I kinda like it now, I don't have to worry about such a big Group and the deals I can make are so much easier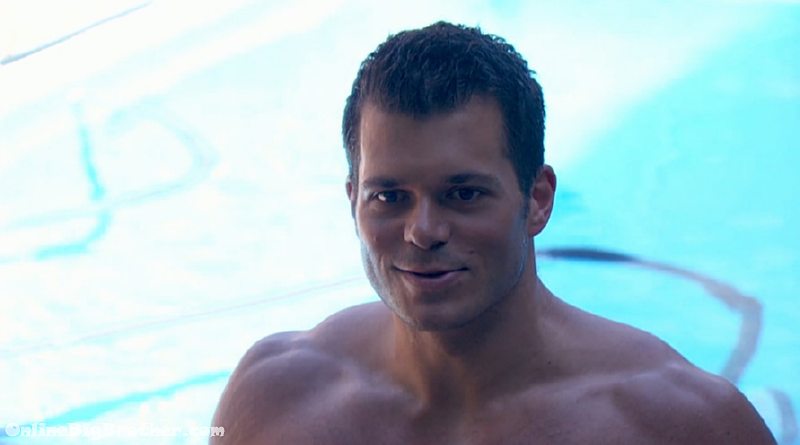 3:45pm Dom and Mark
Hard to hear over the pumps..
Links to the ranking system
Rank your house guests here
For those of you that like Statistics here are some expanded reports.