The Big Brother 14 Early Bird Discount offer will come to an end this Wednesday, July 11th at 10PM. Signup for the Big Brother 14 LIVE FEEDS today and get the Mobile Live Feeds for FREE! Only $29.99 to watch the entire season of Big Brother! Plus you can try them out for FREE 3 DAYS and watch the first few days of Big Brother 14!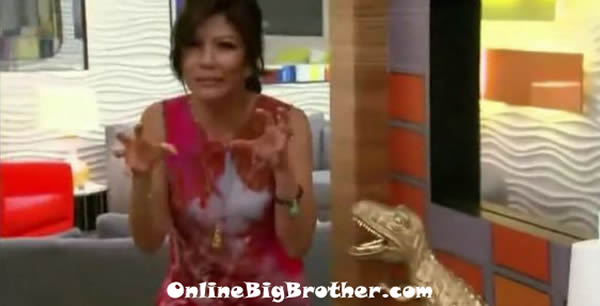 Entertainment Tonight (ET) Canada with host Rick Campinelli preview the new season of Big Brother 14. Rick says even though this is the 14th season it will be just as crazy as ever!
Big Brother Host Julie Chen then gives us a sneak peak at what to expect as she shows us around the newly designed Big Brother house. Julie Chen then welcomes us to "the house of dysfunction." She says that house has a whole new style that is all about urban pop. "Feels very young & hip!" Julie Chen then talks about the "kicks" room, where there are shoes all over the wall. The next room she tours is that "stereo" room. She then heads up stairs to the HOH room. The tour continues down in the "arcade" room, where there are little robots and a carnival game.
The Big Brother 14 season première airs this Thursday July 12th! DON'T MISS IT!
https://www.youtube.com/watch?v=fEJdyG4kGwU
The next video is an Entertainment Tonight interview with each of the house guests, where they reveal their strategies for winning the game. Shane reveals that he used to be an over weight band geek. He says that at his heaviest he weighed 240 pounds. Willie Hantz says that he would vote his Mom out for half a million dollars and that "if there is a guy on the show that thinks he's cute and wants to touch my balls, I'll let him touch my balls, I don't care."
https://www.youtube.com/watch?v=NLrpraYxJfI
Download our FREE OnlineBigBrother.com iPhone and Android apps, they are 100% free, all the best spoilers right away on your phone. Notifications, Thousands of screen captures, HOH, POV, Nominations everything that is on this site now on your phone.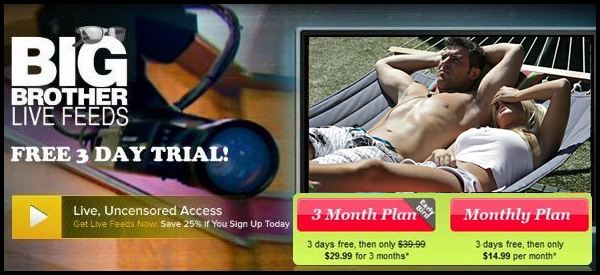 Share it YO!!
Tweet