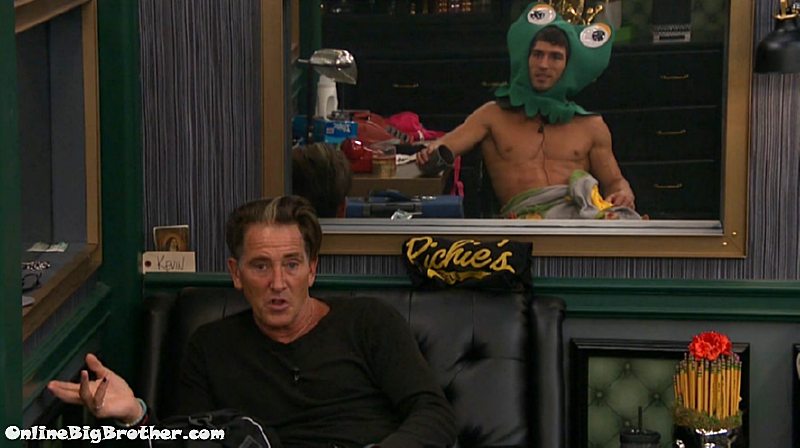 2:19pm Cody and Kevin
Talking about how bad new music is nowadays, it's the same 4 words over and over. They talk about how much they like the Beach Boys…
Cody says when he goes back to Dallas he's only got 1 good friends "that I trust" and that friend is gone so he'll be solo for awhile.
Kevin asks if he'll be going back to work soon.
Cody is going to wait to see what opportunities open up
Kevin – you got nice teeth you'll be fine.. (LOL)
Jason – they're going to scream their a$$eas off when you go out they're
Kevin – the girls are
(Random chit chat)
Kevin – The only things that make you lose control is Money, Power, love, drugs, alcohol and gambling.
Jason – you think we could've rallied (LOL Jason's got fight in him)
Cody – no there's not the numbers
Kevin – you'll be fine, you're a good looking man just keep your head about ya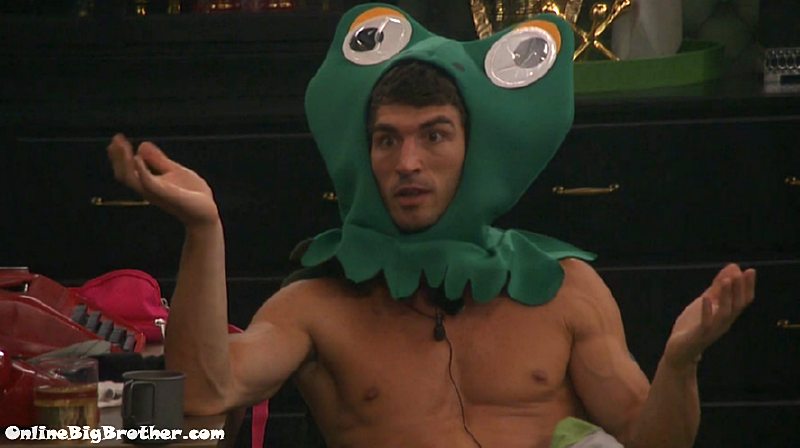 Cody I had every card stacked against me.. I don't know if I should be flattered
Alex – flattered
Alex says the other side are all cowards.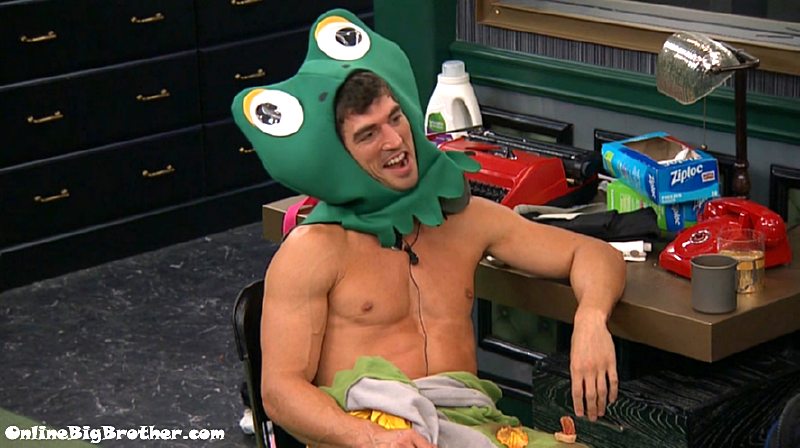 Cody – wait until you hear what I'm f*ing saying out there..
Kevin comes back "it's like the prom in there" Complains that all the prom girls are jammed in the bathroom putting makeup on.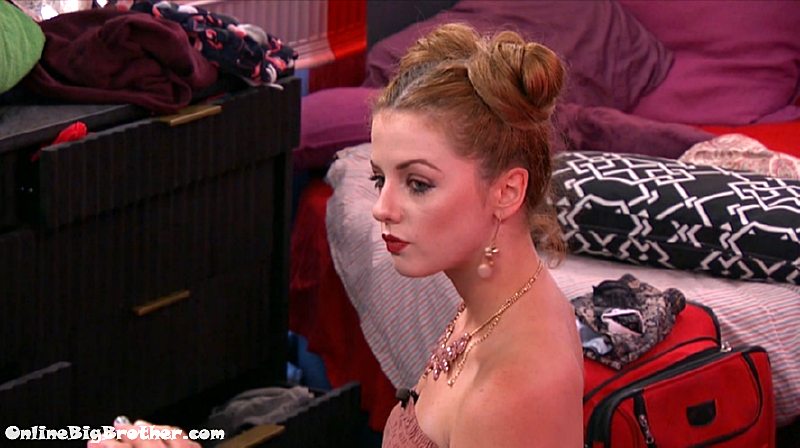 2:32pm Matt and Raven
Raven says she asked Paul if Dom acting weird and he said 100% she was.
Matt – heres an idea… we have to separate this game in phases.. for now we have to make sure she's cool weather or not we take her past final 6 we need her now
Raven says Dom is acting very weird
Raven – Dom is playing a better game that we realize I think she's got both sides..
Matt – one person that wants her gone.. Ramses
Matt – you think if she wins HOH she won't do what we want (heaven forbid).. she'll do what she wants
Raven – yeah .. yeah …
Raven says that Dom isn't here for the money she's here for the exposure
Raven says the best way to get exposure is to make a big game move.
Raven says gamewise Dom's show last night was not smart.
Matt says Mark and Elena completely losing their cool
Raven says Dom likes to stir up the drama.
Matt says if COdy gets the battle back he'll be going after Mark.
Matt says he's not confident that in a pressure situation that Elena won't lose her cool
Matt says Cody drew Dom right into that conversation.
Raven thinks Dom did that on purpose to stir the pot.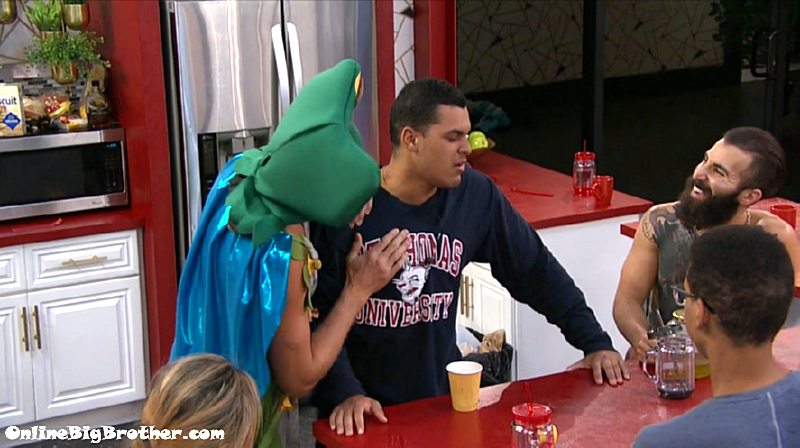 2:36pm Josh drinking his cup of pickle juice
Josh – I'll never eating a pickle for the rest of my life
If you plan on buying anything from Amazon. Use this link Amazon home
Doesn't cost you anything and we get a small cut.
Links to the ranking system
Rank your house guests here
For those of you that like Statistics here are some expanded reports.