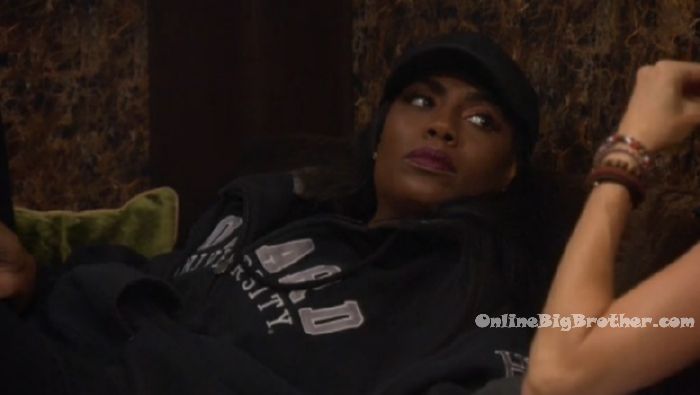 The first-ever celebrity edition of Big Brother is here! Stream the premiere Wednesday Feb. 7th @ 8/7c with a FREE trial of CBS All Access.

12:40pm The live feeds return from being blocked. Omarosa and Shannon talking. Shannon – I'm just worried about offending people. I am worried about what could be taken wrong on the internet you know. Omarosa – You can't worry about it. Just by breathing you'll offend someone. Why does she breath that way, why does she blink that way.. Why is she wearing grey? I would never ever be a slave to what people think. Shannon – I just don't what to get out of here and there's a fire storm I don't know about. Omarosa – remember Aaryn, remember the train conductor? It was the same season and he made a joke about having sex with one of the daughters or something like that? Shannon – vaguely. That was a bad season. I just don't want to offend anyone. Omarosa – live a little.
Try the Live Feeds FREE for 7 DAYS! Click here for your: FREE Trial

Omarosa – we need someone for our side alliance that is going to go the distance. Brandi is coo coo for cocoa puffs. Shannon but she is a good target for in front of us. Brandi is out. Keshia is so strong but she could literally blow up our whole alliance. Like she was like I don't need this. Shannon – yeah, but anyone could. Omarosa – no, but particularly her because she is so independent from us. We have to work really hard just to keep her with the seven, not just a sub alliance. Omarosa – how do you feel about Marissa? Shannon – she wants the girl thing. Omarosa – good. And how do you feel about Ari? Shannon – I think she's malleable. Omarosa – by anybody. So who do we have, hopefully you've been talking to Mark. Shannon – where Ross is going to help us is with Mark.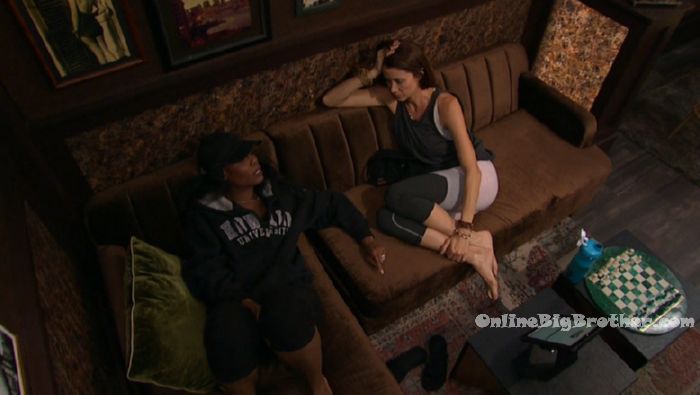 FLASHBACK and watch everything you missed: 7 day FREE Trial!
1:05pm Bedroom – Brandi and Ari. Brandi – the problem is if James stays, then he goes right back to being one of the bros. Chuck is playing for Chuck. He isn't playing for anyone else. He's not going to bro down if it doesn't do something for him but I think James would play both sides. Ari – I don't like mean people. In the end everyone is going to see the truth. Brandi – they're seeing it now. I genuinely feel bad about last night but I had to go to the dark side. It happens sometimes. Its the dark side that my ex didn't like. If you hurt me, I will double hurt you back. I am more sensitive than people think.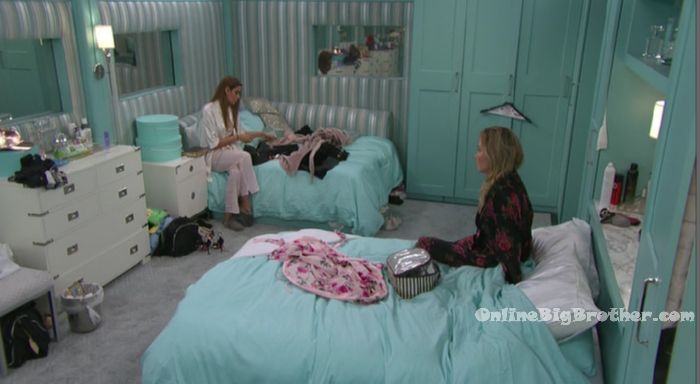 4pm HOH room – Omarosa and Keshia. Omarosa – I have to win HOH on Friday. Omarosa – if Metta wants to leave. He can walk right out the door as he's already done. Keshia – and they let him back in. Omarosa – and if you wan to see something shocking. Ross wants to see me on the block.. sooner than people realize. If push came to shove. If it came down to it, if I had to put Mark and Chuck up .. One of them came down.. I still wouldn't put Metta up. Ross is the ultimate.
4:45pm Chuck and Keshia in the storage room. Chuck – a bunch of us have met each other before but they have a relationship together. Brandi's kids play with Marissa's sisters kids. Keshia – that's nuts.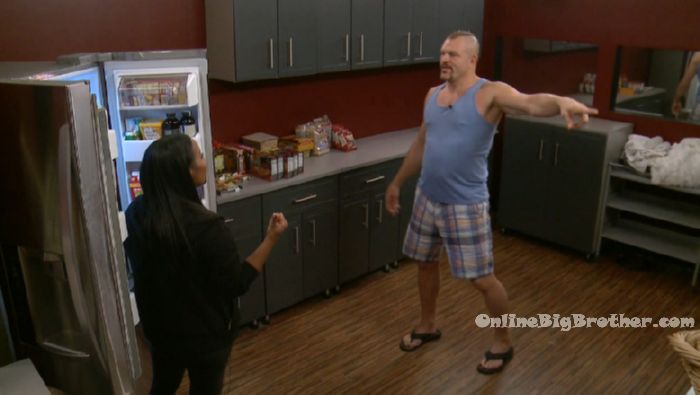 Metta and Shannon in the lounge room. Shannon – everyone is scared of me talking to you. .. because you're such a wild card. I would need to know if you and Mark are working together? Voting together. I just really need to know what you're doing. I know everyone is gunning for me. The best I can do is try and stay another week or two. Did anyone else make any deals? Metta – I will tell you right now my alliance is Russ. Shannon corrects him and says Ross. Metta – I'm not going to put Keshia on the block. Shannon – so we know that Keshia has a deal with Chuck so are you in on that deal? Metta – no. I don't know if I am going to play hard tomorrow. Is it just Keshia, Omarosa and Chuck? Metta – I don't any deal with them. Shannon – what is your deal with Keshia.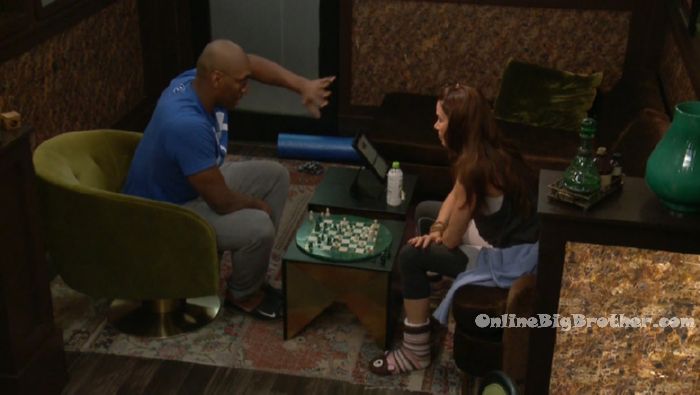 M7:55pm ark tells Chuck – it doesn't make any sense for me to not vote with the house. Even if I wanted to vote for him.. which I am not saying I do. I vote against the house it puts a target on you. From the last I heard you're not that target, he is since day 1. And they've got their shot at him. I don't thing they're going to miss it. I think you should feel pretty comfortable. But that's the way I am going right now. Cool. Chuck – cool!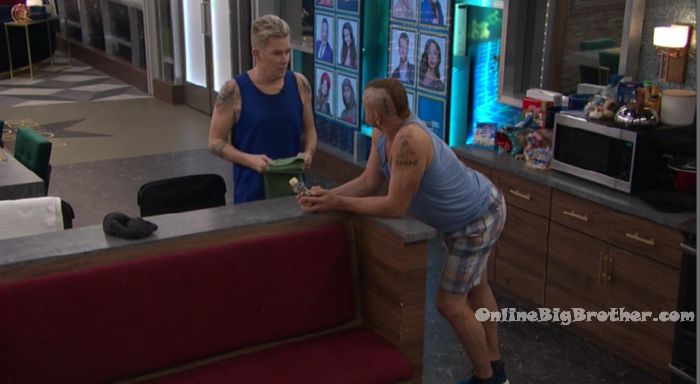 10:30pm Backyard. Mark and Ross. Ross – just don't freak out, I'll fill you in later but you're safe. Mark – okay, thank you buddy. Ross – I mean for like tomorrow and probably the next one and then we'll have to re-adjust. Mark – you're the best Ross.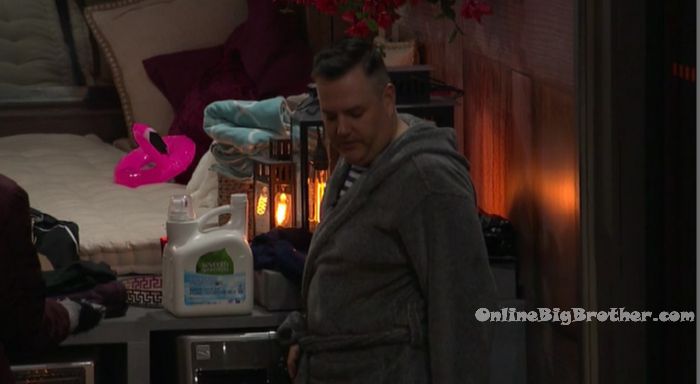 11:30pm James and Mark in the backyard. James – I didn't think I would need to play this type of game until later on. Mark – do you want to know why, because they have 11 people here. James – the drew first blood. Mark – I know but I already said 20% of the house is going to be on the block the first week. You can't play friendships here. James – I think Keshia coming unhinged has made the girls feel like I don't think I can trust her. Mark – my understanding is that they're getting bossed around by Keshia and they're getting tired of it too. They're getting what we're getting. James – I think you need to talk to Ross and I'll talk to Shannon.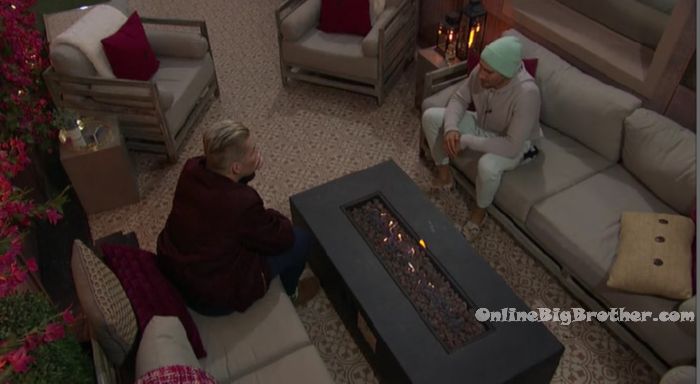 Bedroom – Mark and Ross. Mark – the kid (james) thinks there's been a change in plans. Ross – there's not been a change in plans. Mark – he's told me all about it. Ross – what did he tell you? Mark – he said he's been talking to everyone and there's a plan in motion .. Shannon, Brandi, Ari.. you've been on the fence. You haven't committed. And someone else, I can't remember. Ross – Marissa? Mark – yes. Ross – our deal still stands that we stick up for each other? Mark agrees. And says you've proven yourself since day 1. If we do this the house is going to blow up. Its going to be a nightmare but its going to blow up no matter what. Ross – can I have your word that the number one target is Omarosa Mark – done! Ross if you win, I have your word that you will work to get her out. Mark – done.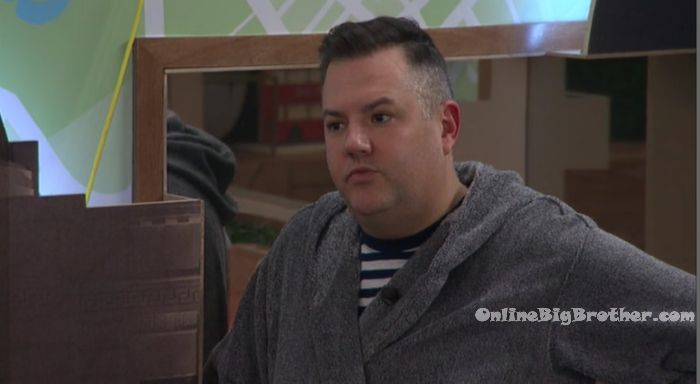 Time to start ranking the houseguests on Celebrity Big brother. If you've missed the Sneak Peaks we've had a few, Here, here and here . It's a short compressed season, Could be some fun 🙂
Nothing has changed with the ranking system since BB19. If you forget how it works here's the skinny.
You apply a ranking from 1-5 to each houseguest using one of these two pages: Voting (with images) and Quick vote (without images)
You have until the end of each day to "Lock in" your ranking. Each day the rankings are compiled and viewed on the grid.