We got another sneak peak of the celebrity Big Brother house today at 2:00pm. Nothing important is shown much like the sneak peak we got on Friday. From yesterdays Sneak peak we can piece together Shannon won POV, James and Chuck are nominated. THe POV may be used on Chuck to put Mark up to "shake him". The target is James. I thought Keisha was Head of household but not 100%. If Keisha didn't win the HOH it's one of the girls for sure.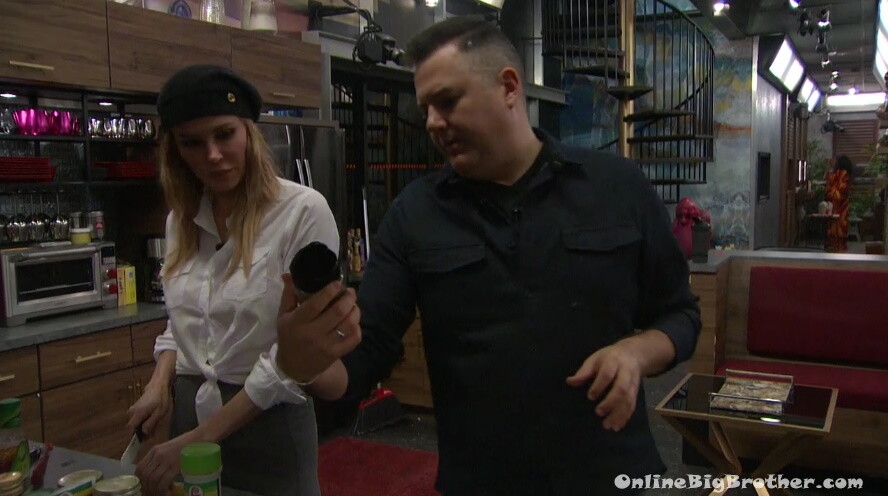 2:00pm cam 1-2 Ross and Brandi In the kitchen..
Chit chat over sizzling chicken.
Chuck roams through…
Brandi – you want salad chuck
Chuck – yeah I'll be by there in a minute
Brandi – there's a piece of fried chicken there
Chuck – I'll probably eat that if no one else is..
Chuck – I'm like the human garbage disposal over here
Brandi – that's perfect we need one
Chuck – I don't like seeing it wasted.. it's such good food.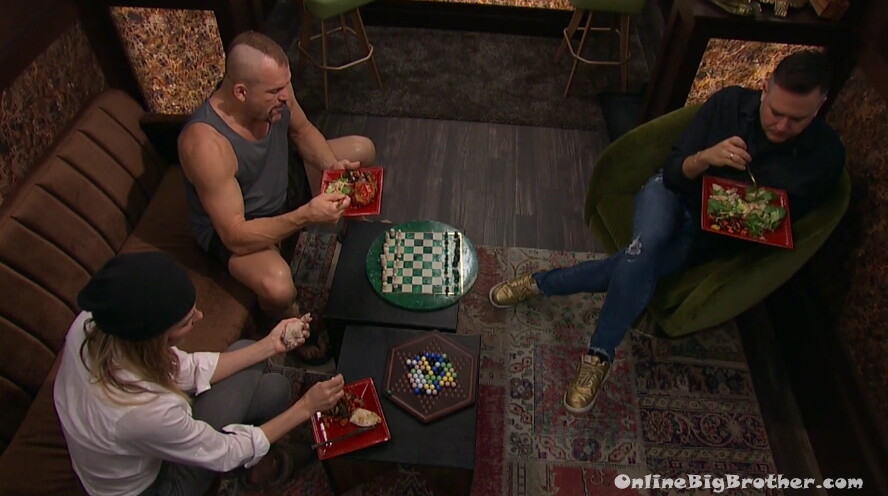 They head into the picture room.. eating and chit chat..
Brandi asks chuck if he has a certain sponsor that he wears all the time
Chuck – no
Brandi – do you want one
Chuck – I dunno… depends on how much they want to pay
Brandi – I was thinking I could sponsor you, like original clothing for you. You would just do it for free for charity
Brandi and Ross chuckle
Ross – she's lost her mind
they talk about the food..
Ross – I think i put a hair too much olive oil on it
Brandi says she doesn't like people saying hair when talking about food, "Makes me gag"
Chuck says something about not liking hair and food either.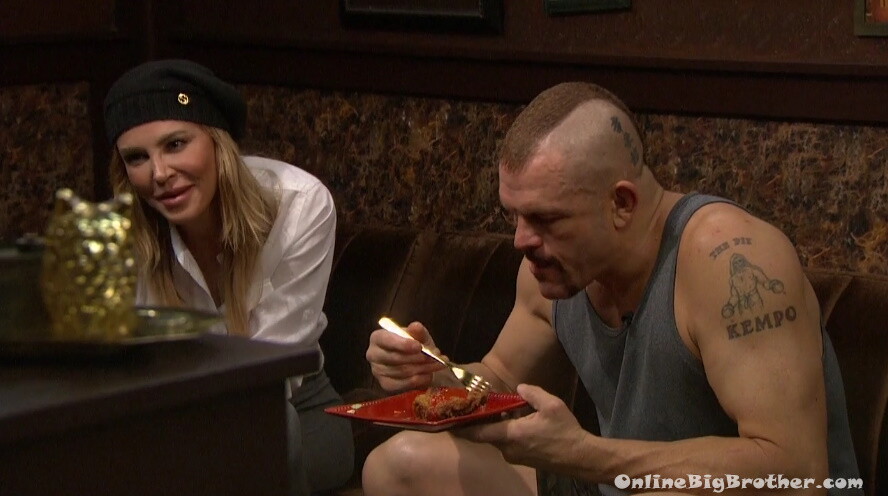 They start chatting about dates. Going out or making food at home. Chuck tells them how he would invite girls over and cook them dinner. He would practice the meal before hand.
Brandi asks if he would liquor her up before hand. (wtf)
Chuck – I wasn't big on liquoring someone up to hangout with them..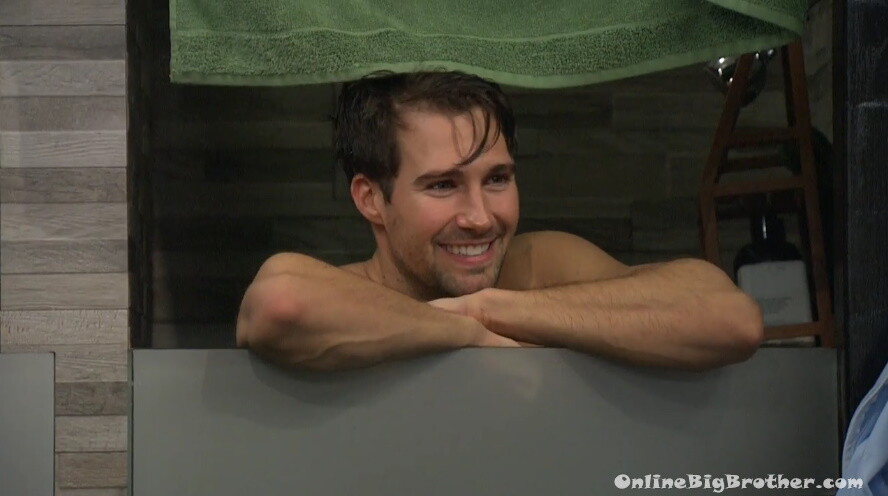 2:00pm Cam 3-4Bathroom James, Omarosa, Shannon and Every morning.. Chit chat..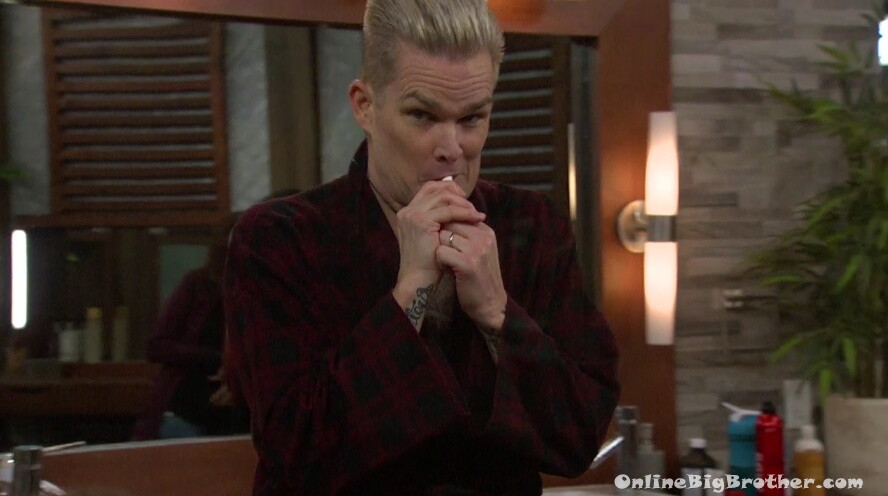 Again with the lips…
(for those keeping track here's the collection so far)
Just chit chat in the bathroom..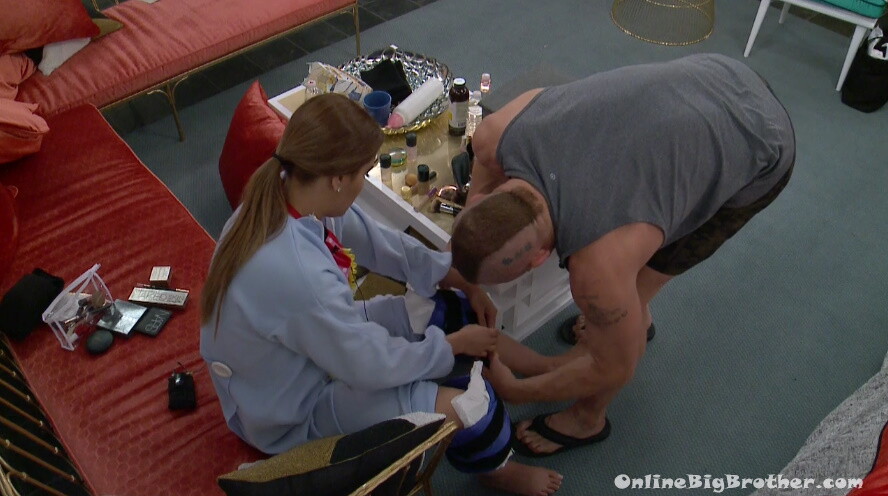 In the HOH Ari knees are being iced.. Chuck comes up to help with their positioning. Shannon comes up with herbal remedies.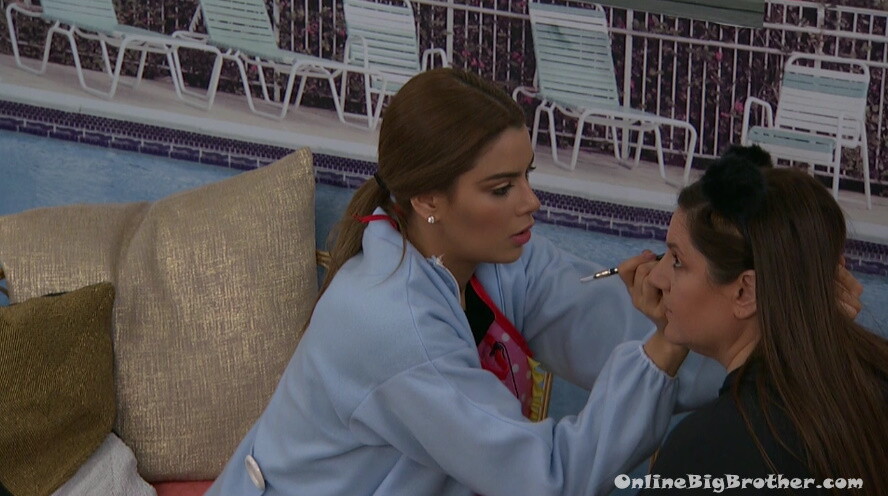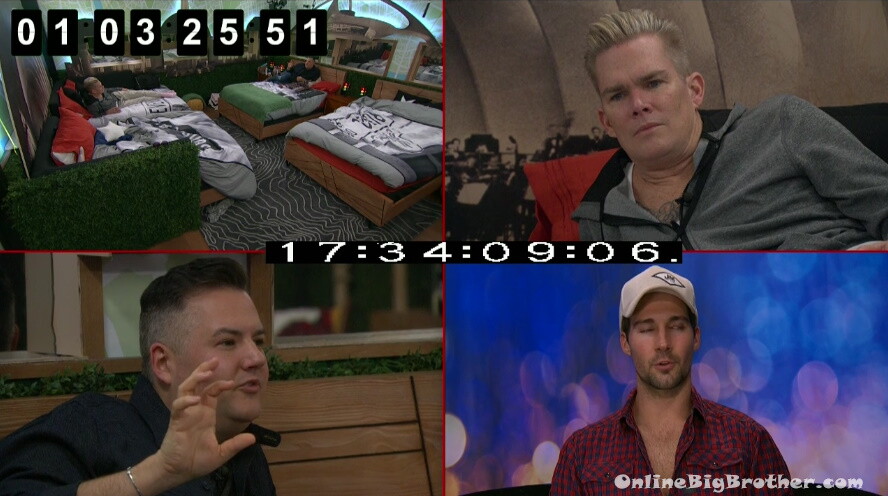 At 5:34pm there was another sneak peak but this time no audio.