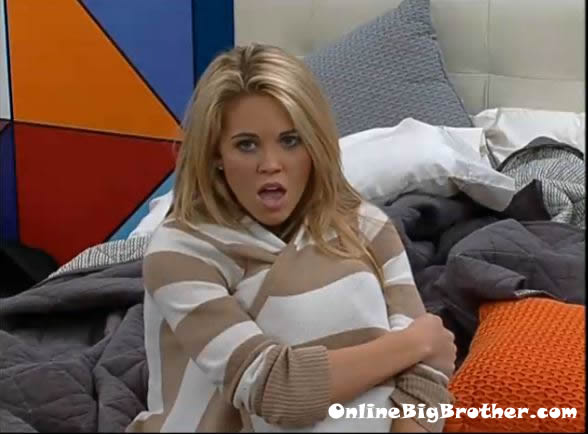 After less than a week of the Big Brother 15 live feeds the after affects of the words and actions of the house guests inside the house are already starting to change their lives outside of the house. With every moment of the house guests time inside the big brother house being watched and documented by millions across America it is not surprising that the comments and views of some of the house guests are causing alarm outside the house. Numerous house guest have made a startling amount of racist, homophobic and misogynist comments. The house guests making these comments is growing and so far includes: Aaryn Gries, GinaMarie Zimmerman, Kaitlin Barnaby, David Girton, McCrae Olson, Jeremy McGuire, Spencer Clawson, and Amanda Zuckerman.
Recently reported by Reality Blurred posted a list of some of the most disturbing comments made by the Big Brother 15 cast.
CBS released a statement Tuesday stating:
"At times, the Houseguests reveal prejudices and other beliefs that we do not condone." They say that yes, the "Big Brother 2013" statements have been offensive, but they "do not represent the views or opinions of CBS or the producers of the program."
In terms of the comments Aaryn has made inside the house her modeling agency has not surprisingly dropped her from their roster and released her from her contract.
A few of the comments she has made include:
She called Andy a "queer"
She said to the Asian house guest Helen behind her back "go make some rice" and "she is the first Asian I know that doesn't do nails"
She advised another house guest saying about Candice the African American, "watch what you say in the dark, you might not see the b*tch"
Zephyr Talent stated on their facebook page:
"Aaryn, season 15 cast member of Big Brother, revealed prejudices and other beliefs that we (Zephyr Talent) do not condone. We certainly find the statements made by Aaryn on the live Internet feed to be offensive. Any views or opinions expressed in personal commentary by Aaryn, either on any live feed from the House or during the broadcast, are hers alone and do not represent the views or opinions of Zephyr Talent. Upon much consideration, we have decided to release Aaryn from her contract with Zephyr Talent."
TMZ reported:
Aaryn Gries — the Paula Deen of the "Big Brother" house — has been dropped by her modeling agency after dropping racist and homophobic comments in the BB house … TMZ has learned.

Gries has been under fire for referring to a gay houseguest as a "queer" … AND for telling an Asian-American houseguest to "shut up and go and make some rice" … AND for saying racist stuff about black people.

When referring to a black contestant, Aaryn said "Be careful what you say in the dark, you might not be able to see that b*tch."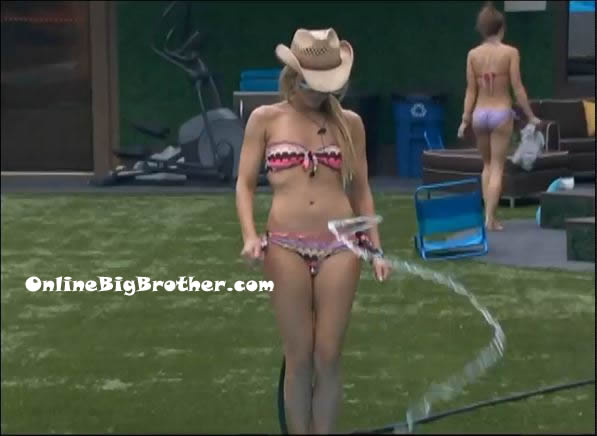 Source: Zephyr Talent Facebook page
Source: TMZ.com
Stay connected and interact with other Big Brother Fans on our Facebook page.
And Follow: @BigBspoilers and @Dawgsbigbrother on Twitter for the most up to date spoilers.