In case you missed it Chuck was evicted 7-1. So basically the only person I was personally interested in seeing is gone. Perfect.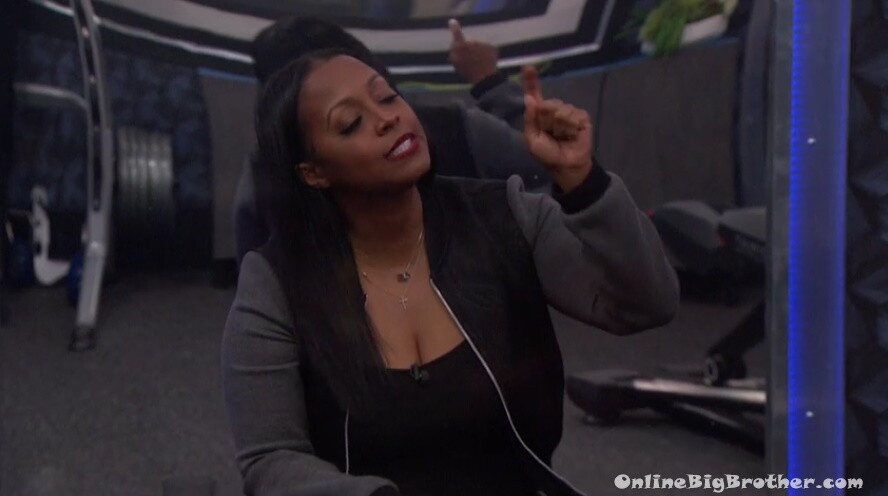 7:03pm Gym Kesha, Meta and Omarossa 
They tell Meta that James is the biggest threat in this game.
Keisha – they're all working together
Meta – why would I vote for James
Omarosa – he's the biggest threat
Sounds like Meta thought he voted for Chuck to stay
Omarosa and Kesha – META YOU VOTED FOR CHUCK TO GO
Meta – no I said I wanted Chuck to stay
Keisha – you said Chick that meant to go
Meta – F****ng mother f****rs
Meta – I said I vote for Chuck to stay.. that's what i said..
Keisha – I'm cool..
Omarosa – we can play for HOH
Keisha – I'm cool on them..
Meta – I said I vote Chuck.. does that mean Chuck goes..
Omarosa – yeah
Meta – mother f*****er
Keisha tells Met not to "trust them"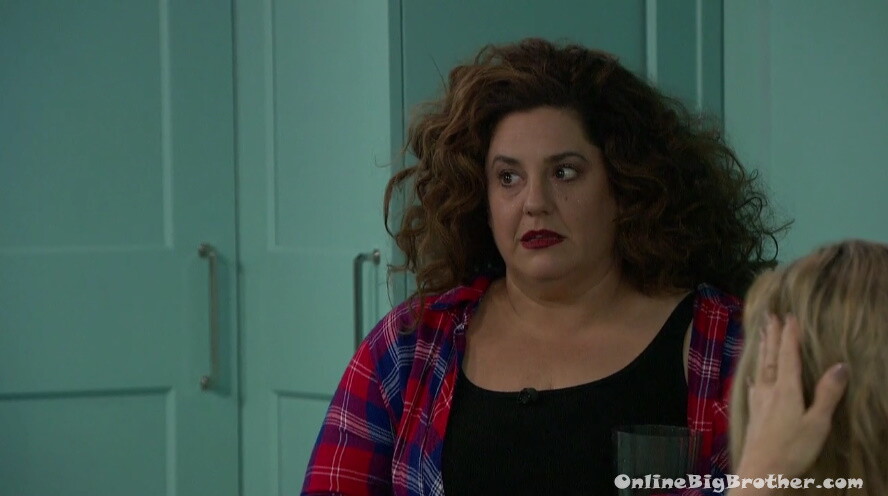 7:08pm Brandi, Marissa, Ross, Ari
Brandi – now all we need to do is win HOH
Marissa – can Shannon just win it..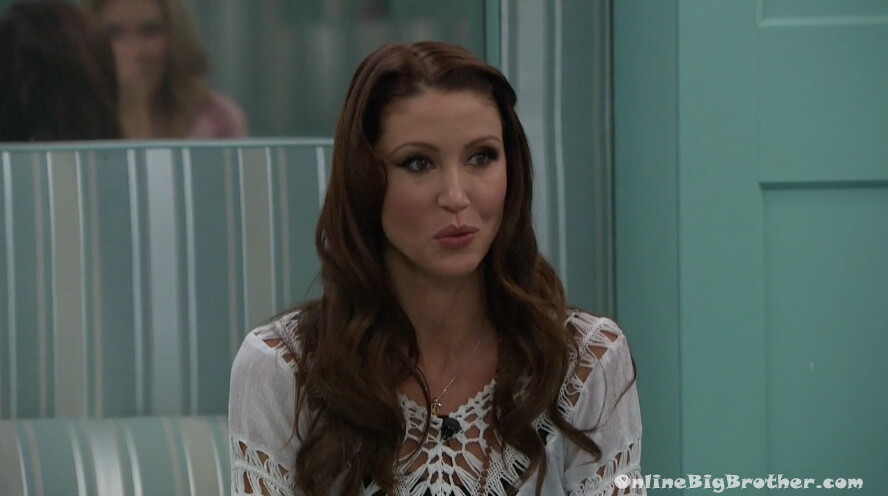 7:10pm Shannon, Brandi, Ari.
Talking about how good it is that Metta voted with them.
Shannon – Mark had a conversation with Metta to convince him to vote for James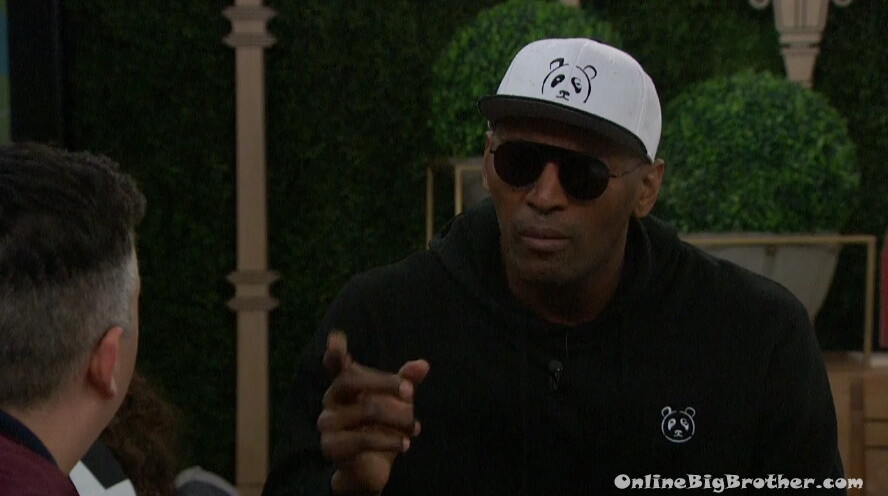 7:30pm Ross and Metta
Metta – my targets are Shannon and James ..
Ross tells him the one way Metta can make sure Shannon or James don't win this game is if he votes for Ross in the finale. (LOL)
Ross explains how everyone comes back and get to vote for the winner.
Ross – Keisha didn't nominate you, so help me send her home
Ross – I can get the whole alliance to agree.. Monday is the next eviction .. then the one after that.. Thursday
Metta – even if I'm HOH.. I'll put anybody on that block.. I don't give a f*** honestly ..
Ross goes over his plan to get rid of Omarosa or Kesha. He say that those two are together so he needs to break them up.
Ross – I don't care about the order
Ross says after he takes our Omarosa and Keisha he would take out Shannon and James.
Ross – that's in a perfect world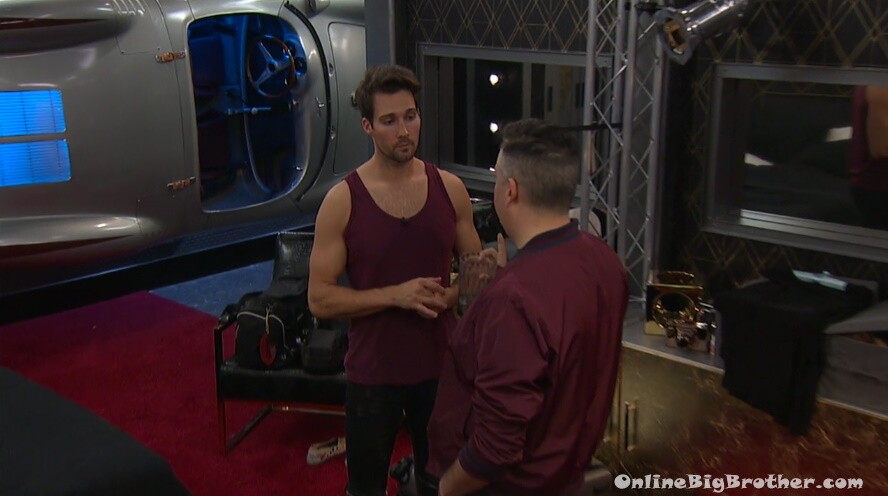 7:49pm James tells Ross is more worried about keisha
Ross – it's going to get real dirty pretty soon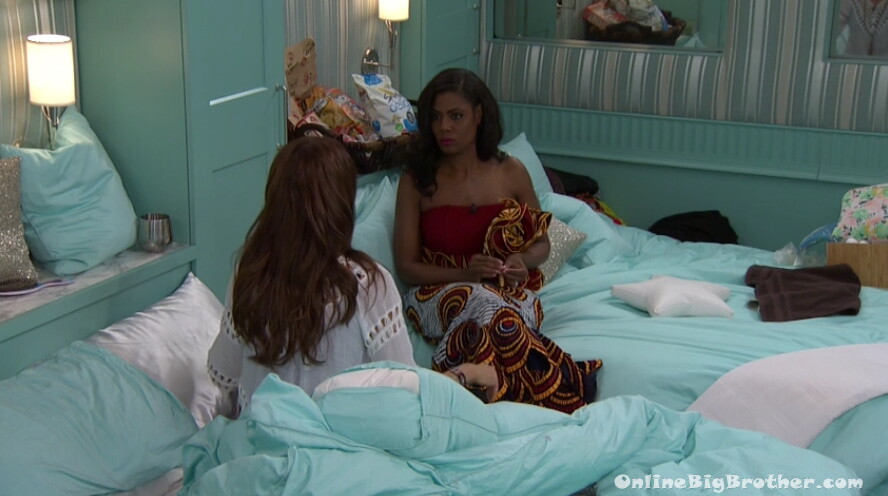 7:54pm Shannon and Omarosa
Omarosa brings up Shannon talking game to the guys
Omarosa – just don't lie to me give it to me straight
Shannon says the deal she had with Mark was if I don't put you up you give me the same.
Shannon – I haven't talked game with him further till.. last night and more today than last night
Shannon says there was a trickle these last few days of keisha going to chuck that means she lied to them.
Shannon – she went behind out alliances back
Shannon says Keisha should have gone to them and said "IO as HOH would like to make a deal with chuck"
Shannon – that is what I suggested as the group..
Shannon goes on about how Keisah was lieing to them and setting up side groups in case Chuck would win he would go after them not Keisha.
Shannon says Keisha wanted them to pull Chuck off the block for no reason it was a big red flag.
Omarosa – she thought you and Mark had a deal that she now knows is true
Shannon – I don't care we don't
Omarossa asks Shannon who is running the group.
Shannon says no body is
Omarossa says Shannon is because to think that Brandi and Marissa are coming up with Strategy is laughable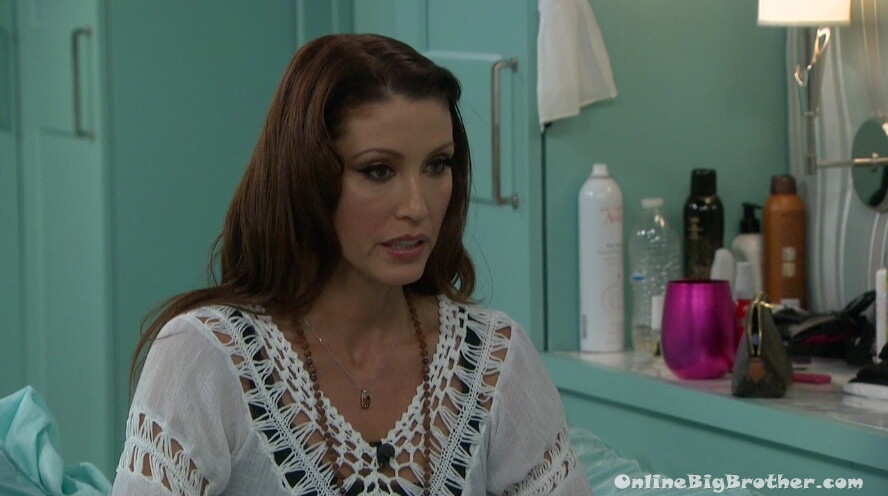 Omarosa says everyone was disrespectful of Keisha's HOH and when they go back to watch the episode it will be apparent.
Shannon – I haven't lied to the group
Omarosa – yes you have Shannon..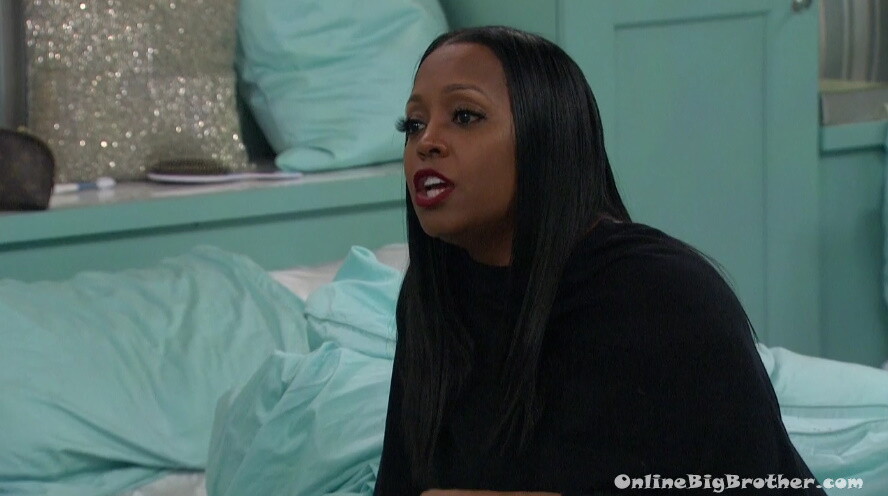 8:23pm Keisha and Omarosa
Omarosa says she was the only person to vote fort James to leave
They agree Metta is with the other side.
Keisha – I've never put any of the guys before our alliance
Omarosa brings up Shannon complaining about Keisha making a side deals when she was HOH.
Omarosa says she told Shannon she never game Keisha the respect on her HOH and once Keisha one Shannon ran behind her back conniving with everyone
Keisha says she was being friendly with chuck but she was never putting chuck ahead of their alliance.
Keisha – I was trying to get Metta out cause I thought Metta wanted to go home. I was feeling sorry for his ass
Omarosa – don't feel sorry for him
Omarosa – you were right, Shannon would kill somebody to win this game
Omarosa – Shannon's been coming to me… I'm trying to get my career back I don't want to be the mean girl
Keisha – she's going to be .. she's the mean girl right now
Omarosa – you look like the backstabing lieing bitch mean girl..
Omarosa – Shannon was the one that started Keisha is a easy target she goes home first on ever reality show
9:50pm HOH being played..
11:40pm The feeds are still blocked..
1:25am Still nothing..