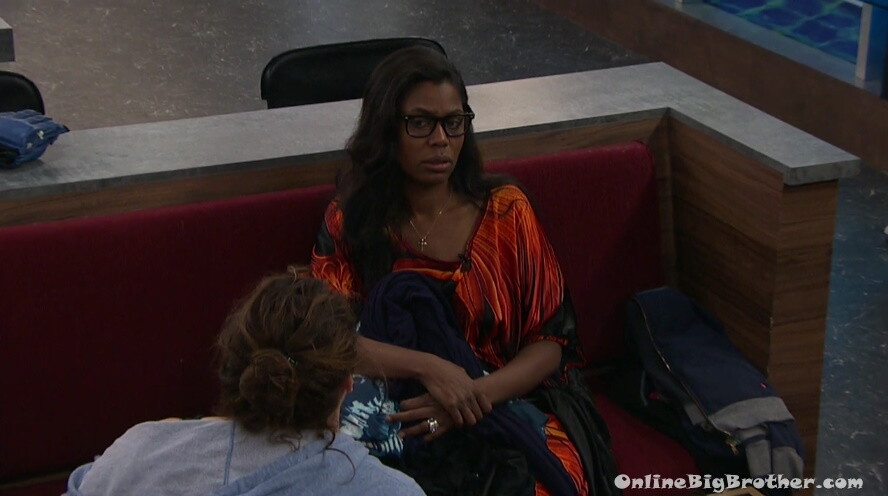 7:35am Kitchen Omarosa and Marissa
Marissa – last night was crazy
Marissa – I think she (Brandi) got drunk
Marissa – I think she (Brandi) normally takes her pills at noon.. And she didn't get them until 8
Omarosa – Ari pulled out her bible that's when I knew it was serious
Marissa – put her in a room with two women
Omarosa – two bible thumpers
Marissa – two bibles
Omarosa – 2 bible thumpers
Omarosa about Brandi's conduct – Poor Shannon feels mulsted
Marissa mentions getting more than just a hug from Brandi.
Omarosa – the first night our family is watching and all hell breaks loose
Marissa mentions how that is the first time anything has happened
Marissa – I think it was a combinations of Alcohol, Pills and Being live
Marissa – I thinks she (brandi) turned it up, I don't know
Marissa says she can't live with that (how brandi acts)
Marissa – I was sad that I missed it because I was called off to the Diary room.. But I was like OH MY GOD
Omarosa – I was trying to get her from out there
Marissa – I talked to James, It took 5 women and ross
Omarosa – it was bad…
Omarosa – she was spewing it .. you put me up.. You put us up (huh)
Omarosa goes on about how sad she is because all their families were watching it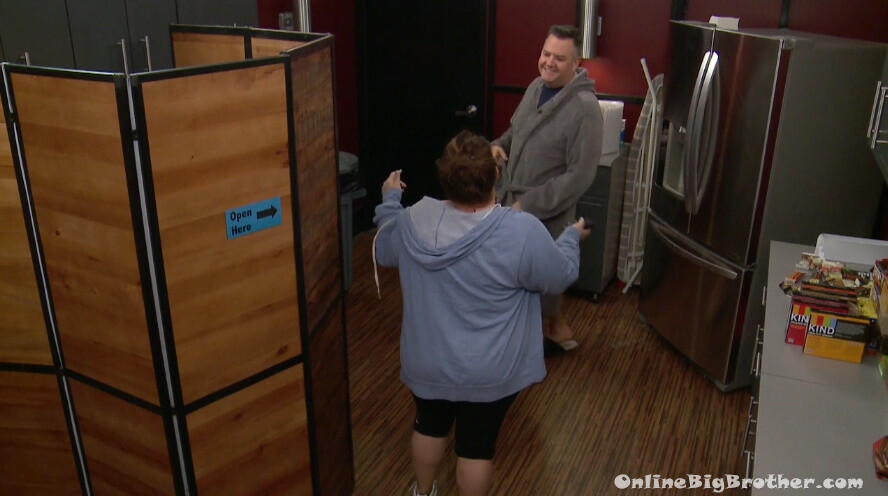 8:24am Marissa and Ross Storage room
Complaining about Brandi.
Ross – we can keep her as a human sheild
Marissa – yes.. if she never does it again no one cares. If she does it every time it's live. Then we have a problem
They agree it's win win if Brandi goes off the cuff again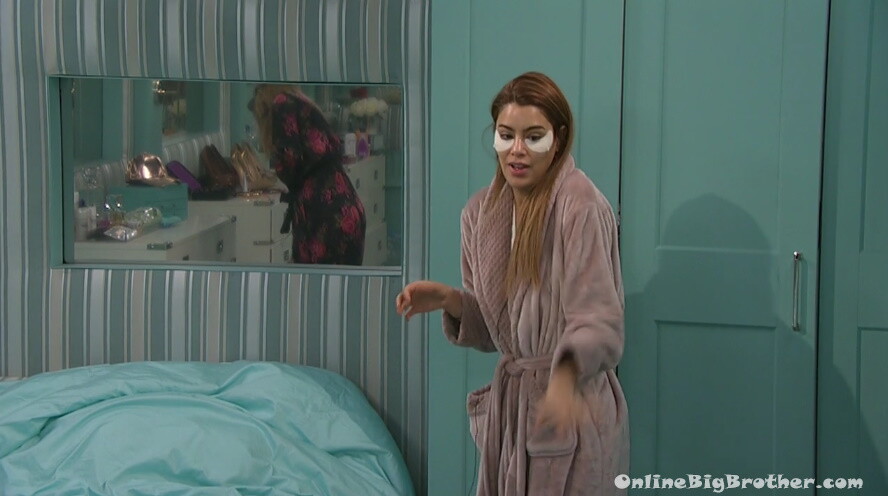 9:22am Brandi, Arie and Omarosa
Talking about how they could never live with mark is so grumpy.
Brandi – he's so negative.. even when he tries to laugh it off it's still negative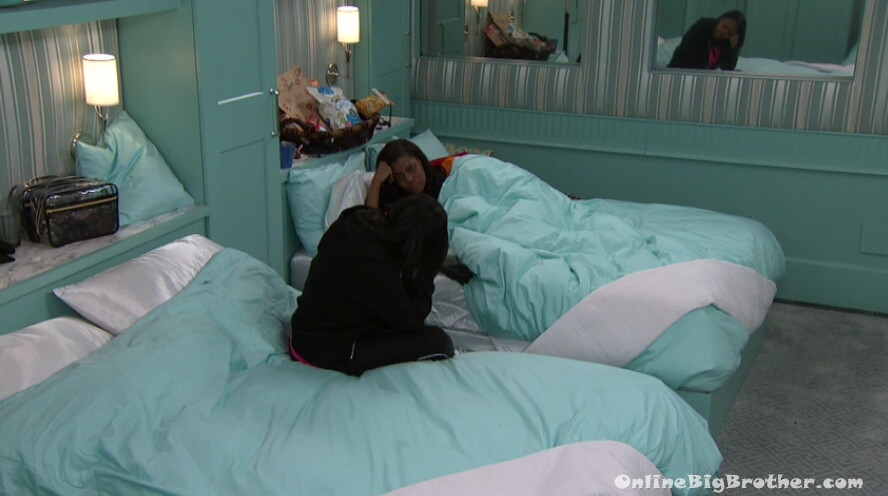 10:00am Omarosa and Keisha
K – my thing is this. If she said she threw them under the bus
K – did Shannon really tell her that
O – Cause you know sometimes people get drunk and tell the truth
K – I'm asking because for her to get upset about it like it was real you know ..
K – we all were like oh Brandi's just tripping.. you know what I mean
K – and she's just acting out
O – unless Shannon did have conversations with her
K – right.. I'm not saying this to make Shannon look bad at all I'm just kinda putting the pieces of the puzzle together because you know.. you guys left me out there to do damage control
O – thank god for you
K – and you know there like everyone isn't playing a upfront clean game..
K – and.. I don't know.. I didn't ask names who they were speaking to
K – I was saying that wasn't game
Omarosa – crazy town
K – that was Brandi having one too many and acting out.. so … it wasn't an indication of anything more than that
O – There's no doubt that Shannon has talked to every one of the boys there's just no question
O – she's individually gamed with every one of them
K – mmmmm
O – James saying Shannon told me top do Z Y and Z
Omarosa adds that she tried to bring Mark into their group.
O – Chuck and Mark were her focus..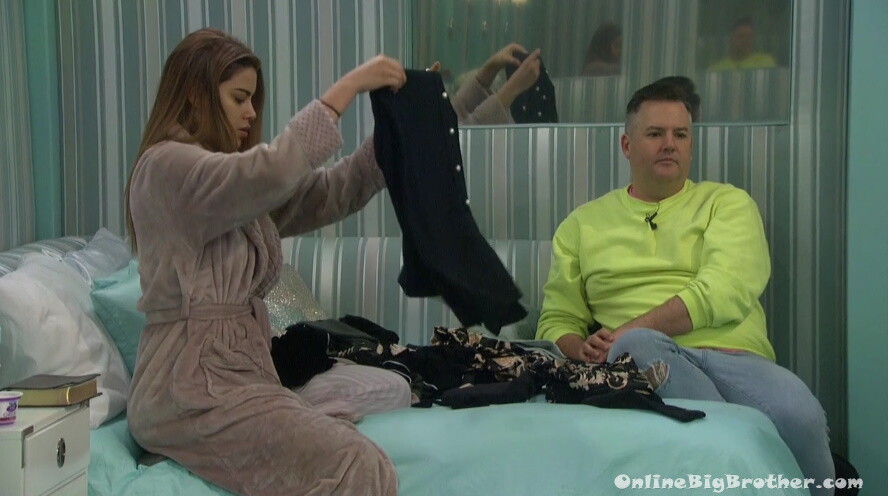 10:14am Omarosa, Ross, Arie, Marrisa
Talking about how Brandi doesn't remember anything from last night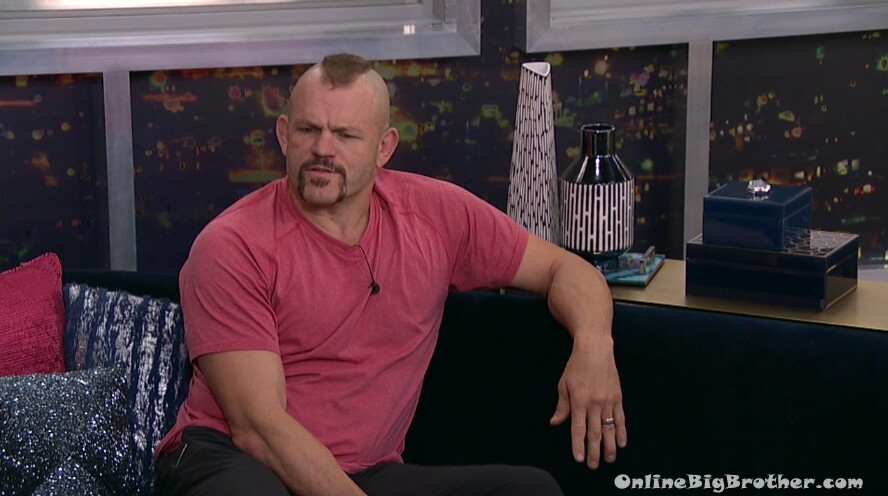 10:16am Kitchen
Chuck says he's not going to talk to Brandi about what happened. If she brings it up he'll talk about it but if she doesn't he'll leave it alone
Marissa – Alright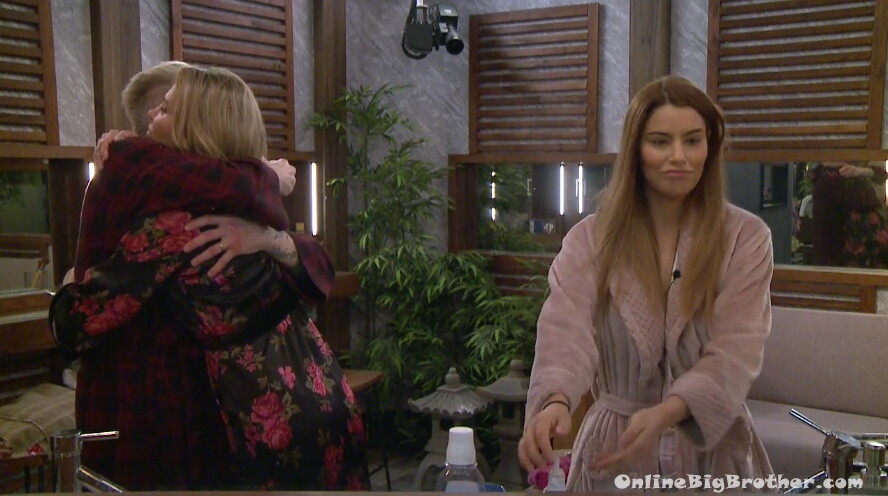 10:47am bathroom
Brandi – Mark I just found out I was not nice to you last night.. I do not remember. I feel like I'm just.. I'm finally going crazy (Pills and Alcohol will do that)
Mark – it's all good
Brandi – it's all good
Mark – I've been there
Brandi – I just don't remember..
Brandi – I'm sorry..
Mark says it got a little bit mean spirited
Mark – thank you Brandi
Brandi – you're welcome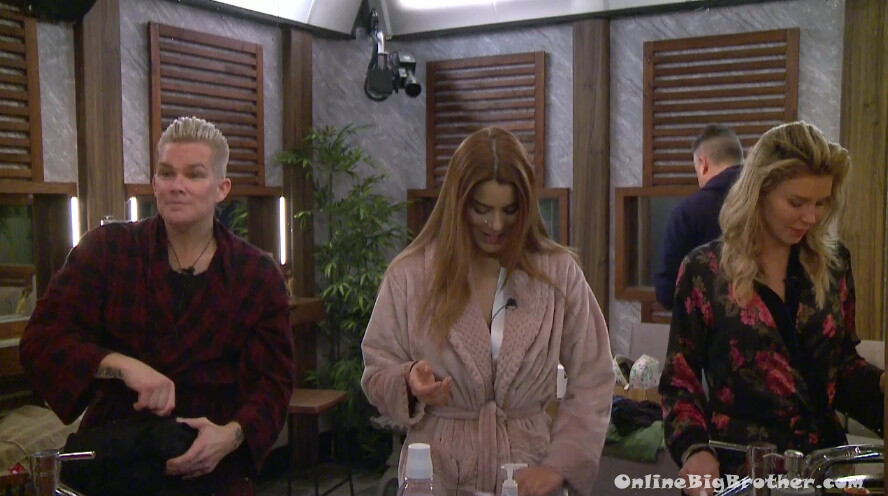 10:53am Bathroom
Mark – why am I so beautiful.. it's painful the beauty I possesss..