The day is finally here DerekX is getting evicted. Goddammit, BabyD why couldn't you have played the roulette. Dammit GROD you could have made him..
Now with that out of my system here's the rundown. Sarah Beff wins the Head of household competition. She starts off wanting to target 4 people 3 in the cookout 1 outside. Kyland spends over 4 hours starting at 2 am melting her brain and anyone unfortunate enough to blog the conversation. She changes to 1 cookout 3 outside. Saying  "I'm actually thinking, As much as it sucks I might do the same noms that happened last week." Sweet sweet Sarah Beth.. So she decides on the same nominations as Kyland the week prior or was it Kyland decided on the same noms. BIGD and Claire are nominated. The High Roller Roulette is played and Alyssa wins. She spins the wheel saves BIGD and randomly nominates Xavier. Veto players are drawn and DX doesn't get picked. Veto is won by Xavier who goes ahead and uses it to save himself. Kyland/Sweet Sarah Beth put up BAbyD and the backdoor is complete.
There was a lot of campaigning this week. For a while, I thought the house might flip and vote out Claire. Tiffany does what Tiffany does. She performs for the camera to make us think she's trying to flip the house but really this is to curry favour with the power voting fans. The large alliance is staying strong there will be nothing new. This is more than just a summertime reality show this is history being made. The house controlling alliance continues its exciting march to the final 6. For me, happiness will be when Kyland gets evicted so I never again have to stay up till 6am listening to him talk.
It's Fun times..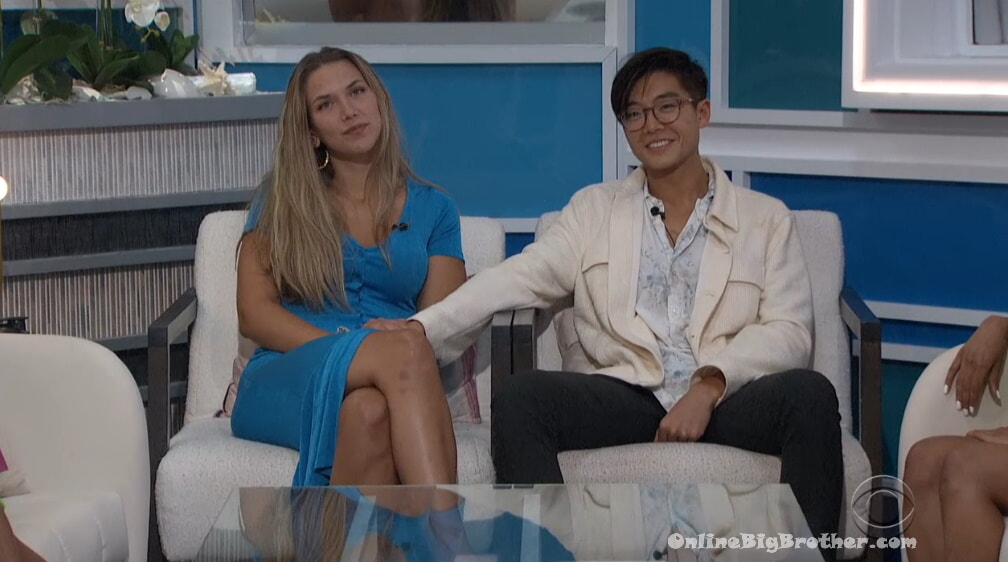 Results from the show
Eviction Vote
Alyssa Votes to evict BabyD
Hannah Votes to evict Claire
Kyland Votes to evict Claire
DF eVotes to evict BabyD
Tiffany Votes to evict BabyD
Azah Votes to evict BabyD
X Votes to evict BabyD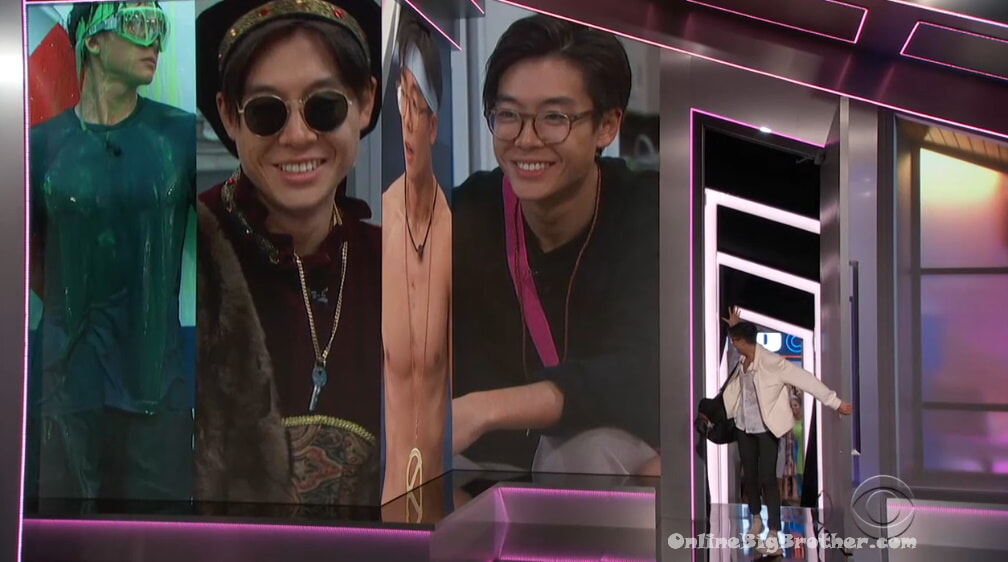 DerekX is evicted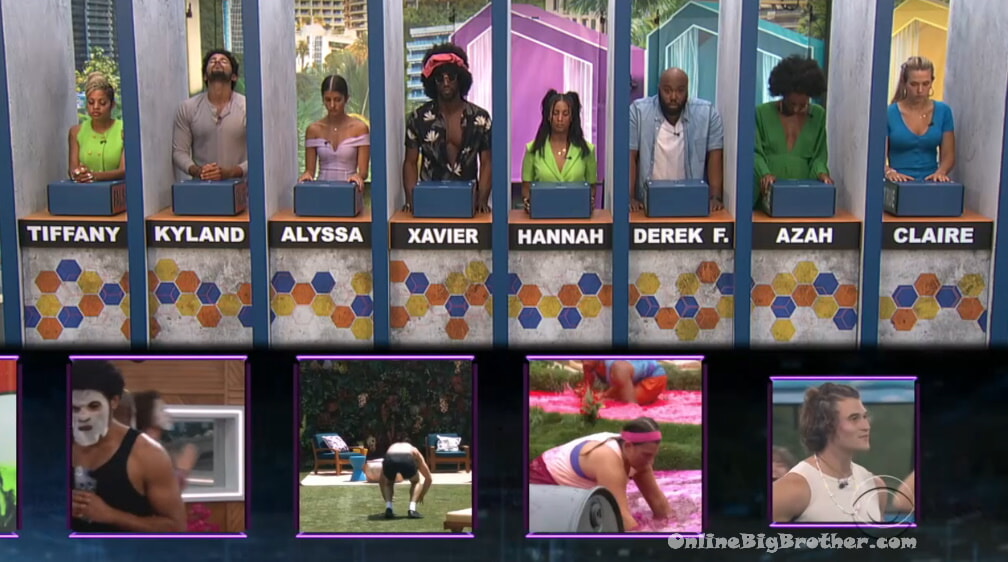 Head of house
BB NFT
They will each get an envelope that contains up to 100 BBbucks. They don't open the envelope until they enter the Hig Roller room.
Question 1 – Xavier, Azah, Claire out
Question 2 – Kyland and Derek Out
Question 3 – Nobody out
Question 4 – Alyssa and Hannah out

Tiffany is the head of household.
No have nots this week.