POV Holder:
Shane
Next POV:
July 28 (Saturday)
POV Used
Yes
POV Ceremony
July 30 (Monday)
HOH Winner:
SHANE
Next HOH:
Aug 2nd
Original Nominations:
Ashley And Joe
Current Nominations:
Joe And Frank
Have Nots (Cereal & Salmon)
Joe, Ian
Coach Competition Winner
Janelle (Wil SAFE)
Next Coaches Competition
August 3(Friday)
Last Evicted Houseguest
JOJO
3:08pm Cam 1-2 Boogie and Frank in Arcade room Watch with FlashBack FREE TRIAL!
Boogie brings up his chat with Dan. Boogie had asked Dan earlier about when he found out about Shane using the POV. Dan told him that Janelle was in the room at the time. Boogie freaked at first. Boogie: "I said Look you better get your girl in check because now she's messing with your paper" Boogie warned Dan if Danielle floats both ways he's going to go after her and take her out on principle. Boogie explains that after he went for a swim and calmed down Dan told him Janelle was not in the room at the time. At that point Boogie offered Dan a deal for him to roll with Boogie and his 3 players after they get dropped into the game. Boogie explained to Dan that his players are more capable than Janelle and her 3 players. Boogie thinks his team has a much better chance of getting to the end and they need to drill that into Shane. Boogie told Dan that the only way to take out Shane is with Frank.
They are talking about taking Shane out next week. Frank plans to win HOH and put Shane up on the block and tell him "Look Shane You never trusted me last week so I Can't trust you this week, your the fu** out of here". Shane: "It will be so great if we can put Ashley and Wil up next week and Backdoor Shane"
Boogie: 'Shane needs to go first chance we get.. It'll be better if Ian wins HOH and we stay buddy buddy with Shane"
Frank: "They are so wishy washy…" (About Brintey and Shane)
Boogie warns Frank they should not count on Danielle's vote they need to work every person. Boogie feels good about this he thinks they can get through this week.
3:30 Cam 1-2 Kitchen Frank and Danielle Frank telling her they should call their alliance threes company. Danielle can be John Ritter and Shane/Frank can be the 2 girls. (Shane would like that)
3:34pm Cam 1-2
Frank gets called into the Diary Room. Joe walks in.
Joe asks Danielle about what Dan is thinking about the nominations. Danielle says he's in suprised from the outcome. Danielle hints that she really doesn't know exactly what Dan is thinking. Joe mentions how shocked Dan looked when Shane used the Power of veto
Danielle: 'This week is going to suck"
Joe agrees says they are going to run his name through the mud.. he's OK with that he's ready. Danielle suggests he doesn't freak out.
4:00pm Cam 3-4 Backyard couch Not much going on they were talking about It's Always Sunny in Philadelphia (A OBB Favorite). Ian jokes that that they should get Joe to go crazy like Willie so they get a Chinese dinner. Talk drifts to the Pizza Dinner they received after the Willie incident.
Watch what happens, AS it happens: Big Brother 14 Live Feeds!
Subscribe today for your FREE 3 DAY TRIAL!


4:18pm Cam 3-4 Backyard Boogie and Frank
Frank saying he might start a fight with Joe. Boogie says that Frank is going to look good coming out of it regardless of what it's about so better do it closer to Thursday
Frank is hesitate to make a deal with Wil. Boogie: "At the end of the Day it's going to be hard to get them to vote against Janelle"
Frank mentions that Wil was trying to get Ian nominated. Frank and Boogie agree that Wil is getting a annoyed with Joe. Boogie says he been working on Wil. Boogie: "Planting seeds.. see if I can grow a Kentucky tobacco plant"
4:22pm Cam 1-2 Janelle and Britney
Janelle is positive that Wil is voting out Frank. Janelle is worried about Danielle. britney mentions how Boogies players are all over Danielle and she has such a good poker face Britney can figure out what she's thinking. Janelle plans to talk to Dan tonight tell him that they saved him last week by keeping Danielle in the game.
Janelle thinks Dna is going to take one of the 'Stupid" noobies to the final 2. Britney says the only way for them to have a chance is to make it to the end together. There is still a huge fear amongst these 2 girls that the noobies will be gunning after them on Thursday. Janelle says after Frank leaves there is no one left with the leadership abilities to rally the noobies against them in a organized fashion. Britney: "With Frank gone Boogie will be cut in Half"
Britney: 'dan is playing a really good game.. all the noobies like him.. all he does is talk about his wife.. He's playing a really good game and having a blast doing it"
Britney mentions how Boogie has no friends in the house if he gets put up on the block he'll have a tough time to campaign for vote. Janelle wants britney to promise she won't throw this next HOH like she threw one in Big Brother 12. Britney explains She threw the endurance comp to matt because she had a fake alliance with Rachel She swears she will not throw it this time around. They both plan to try and get Boogie out next week. Janelle warns Britney that taking out players like Frank and Boogie takes week.. but at least with Boogie he doesn't have anyone that is why it's so important to send Frank home this week. Janelle goes back to her theory that Frank possess some leadership skills that will enable him to bring together the Newbies.
Britney starts talking about how weird the Dan/Danielle relationship is. (Britney brings this up a lot.. almost every time she chats with Janelle)
Janelle: "What will you do If Frank Stays" Britney: "Kill myself"
Britney points out what will happen when production tells the coaches to wear competition clothes. She thinks it'll give a hint to the Newbies that something is up and might give Frank time to rally them. Britney proposes they start talking about have the coaches competitions on Thursday night right after the HOH that way the newbies don't clue in.
Ashley comes in they start talking about how Frank has really picked up his social game being nice to everyone.
4:50pm Cam 1-2 Danielle and Dan
Dan says they need to talk to Janelle and her players and cut some deal. Danielle mentions that Shane keeps telling Frank that the target is Joe so if she goes thru and votes out Frank boogie will target her.
Danielle: "Why do I get the feeling I'm you reliving Big Brother 10″
Dan: 'this is how I've been trying to manufacture this season for you"
Danielle asks him when he was the swing vote on his season what did he do. Dan went with the people he liked and could trust.
(Dan and Danielle are both on board to get rid of Frank)
Danielle says she may need to turn up the flirting card with Shane.. Dan wants to know if Shane said specifically that he wasn't going to put Danielle up. Danielle says Shane told her very clearly that he wants Final 2 with her and he will use the POV to save her.
Dan: "He plays a twisted integrity Game.. but if he told you specifically you can trust him"
Dan says Boogie is going to be scrambling after Frank leaves because he put all his energy into One player. Dan mentions that Boogie never really built a relationship with another players he's kinda stuck with no one.
5:16pm Cam 3-4 HOH Shane and Britney
Britney tells him that Danielle really important this week he needs to whatever it takes to secure her vote. Britney: "Snuggle her.. spoon her do whatever you can.. She really likes you"
Britney brings up that Janelle is super paranoid and the more I talk to her the more paranoid I get.
Shane: 'She's not sleeping her.. she's way too attached as it is.. she's a sweetheart but.. "
Shane says he likes Danielle as a friend but he's not going to take it any farther.. he doesn't want to lead her on.
Shane: "I don't want to be a douchebag to her .. I didn't come on this show for a showmance"
Shane says that Danielle's clinginess makes him feel very uncomfortable.
Shane: "To be honest I liked Kara more than Danielle.. but she was gone week 1"
Britney :"Well ya she was playmate of the year.. "
Shane really doesn't want to come out of Big Brother 14 being known as the douchebag of the season. He was glad when Dan and Britney told them to stop the showmance because he's completely not interested in her and doesn't want to break her heart.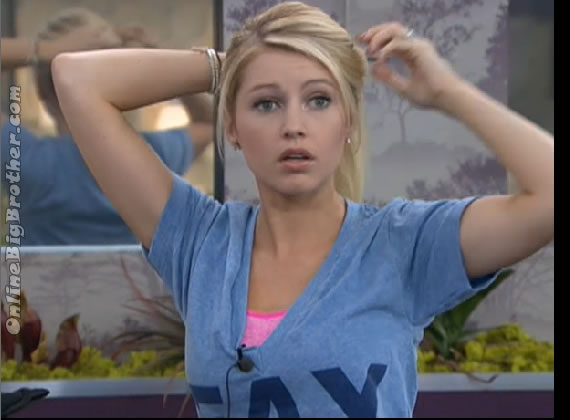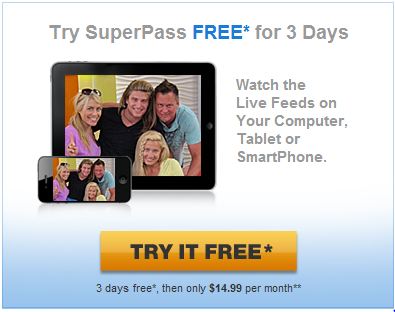 Share it YO!!
Tweet