Big Brother 14 Casting
It's getting close to that time of year again, Robyn Kass is starting to tweet about BB14 Auditions and Casting procedures. If you are one the fence about applying just do it, fill out the application form. If you find that too hard there making it even easier this year with online casting submission. From last years BB cast it's become apparent they are in desperate need of fresh blood you could be that person to make Big Brother 2012 the best. Don't forget to sign up to our Google+ page we're rolling out all the best most complete Big Brother Spoilers and google+ is a key component this year.
Robyn Kass Tweets (@Kassting)
#BB has the best fans! Love the tweets! Excited to start up casting once again! #BB14
#BB14 casting usually starts beginning of March. I'll know more about open calls mid to late March. I'll keep everyone filled in!
Things are happening! Staffing up! Getting the new casting site set up with on line submissions!#BB14
Hoping the new #BB14 casting site will be up by March 5th…. maybe sooner! #goodluck
Tweeted feb 23rd.. official casting site up by march 5th.
When Dose BB14 Casting Calls Start?
Last year we found out about the casting calls on March 18th, it'll likely be around the same time this year. Although I learnt from last year that CBS makes snap decisions when BB Casting is involved.. so not everything that is "tweeted" out ends up becoming true. The Big Brother Casting Calls will be released on March 16. As per the usual casting will release more dates and locations over the course of the next 3 weeks.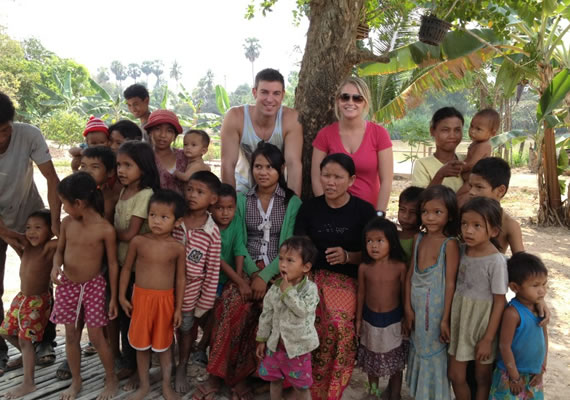 Jeff Schroeder and Jordan Lloyds cambodia mission
(@jeffschroeder23) Jeff and Jordan are working on something important learn more about Build a city and People for Care and Learning to see where you can help.
Jeff and Jordan Cambodia trip #1
Jeff and Jordan Cambodia trip #2
Jeff and Jordan Cambodia trip #3
Jeff and Jordan Cambodia trip #4
Jeff and Jordan Cambodia trip #5
Jeff and Jordan Cambodia trip #6
Jeff and Jordan Cambodia trip #7
Jeff and Jordan Cambodia trip #8
Jeff and Jordan Cambodia trip #9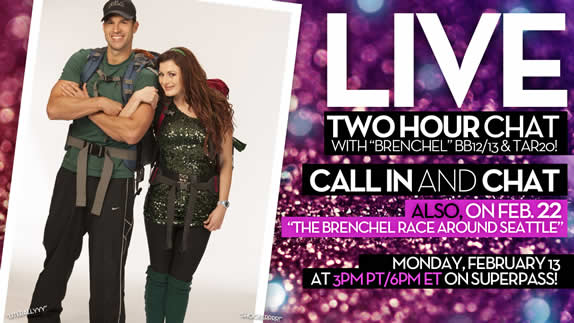 THE AMAZING RACE with Rachel Reilly and Brendon Villegas
TAR Premiere party
Party with Reality Nation and Brenchel – February 19 @ The Parlor on Melrose in Hollywood. open to the public by emailing tar20premiere@yahoo.com
Brenchel Live Chat
Brendon Villegas and Rachel Reilly Live Chat Monday February 13th at 3pm PT/6pm ET on Superpass SUPERPASS FREE 3 Day TRIAL
TAR Start Date
The Amazing Race Season 20 starts FEB 19th at 8pm on CBS and has our favorite 2 housseguests Rachel and Brendon in it.
Leaked photos 1
Leaked photos 2
Complete cast of The Amazing Race 20
Big Brother link roundup
Twitter | https://bit.ly/yyM960 Dick Donato Attending Reality Rally this year
Twitter | https://bit.ly/wlEXG3 Adam Poch Attending Reality Rally this year
OBB | https://bit.ly/yFXErz Adam, Cassi and Shelly at Mardi Gras Parade
tellymix.co.uk | https://bit.ly/AyqZTd Celebrity Big Brother 2012 boosts Channel 5's ratings to highest ever figures | for some reason people liked this show
news.az | https://bit.ly/yQXhlD The Amazing Race reality show has been shot at the streets of the capital city of Azerbaijan
youtube | https://bit.ly/ygfDTK The Amazing Race Promo 2
Tumblr | https://bitly.com/xQmpkP Britney Haynes getting married | this gets filled into the UBER rumor section