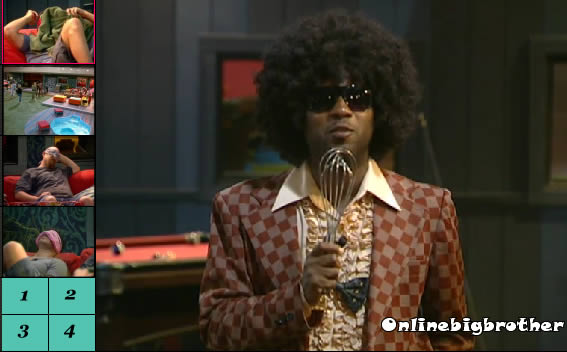 We've just survived a Season of BIG BROTHER and CBS has announced that BIG BROTHER 14 is a go for summer 2012. Thought Big Brother 13 Sucked? we'll it kinda did but according to the TV ratings it rocked which is good news it means CBS is keeping our favorite show around.
Big Brother Ratings
This summer's edition of BIG BROTHER delivered its largest audience and highest adult 18-49 ratings since 2004 with year-to-year increases of +4% in viewers (8.11m from 7.80m), +11% in adults 18-49 (3.1/09 from 2.8/09), +4% in adults 18-34 (2.5/09 from 2.4/08) and +12% in adults 25-54 (3.7/10 from 3.3/09).
BIG BROTHER also saw growth online as CBS.com's BIG BROTHER website was up +18% from last summer, while subscribers to CBS and RealNetwork's 24/7 live streaming video feeds are up +10%. BIG BROTHER also saw robust social media growth, particularly on Facebook and Twitter, while on cable, BIG BROTHER: AFTER DARK, on SHOWTIME 2 is up +8%. CBS PRESS RELEASE
Think you can do better than Adam, Kalia or Dani? then send your Big Brother 14 application form in and go to a open audition
Big Brother Auditions
This year we'll find out about the open auditions mid March, Lat year it was March 18th. Robyn Kass has tweeted on March 9th that the dates will be known within the next 2 weeks.
Big Brother 14 Eligibility Requirements
Big Brother 14 Application
No need to send in a paper application form, they have set us up with a online application process.