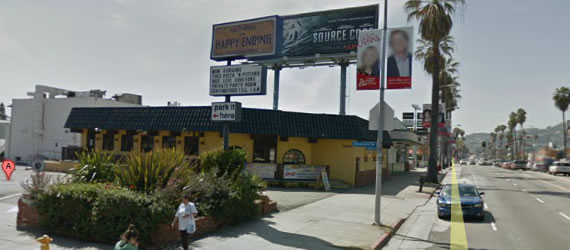 Big Brother 14 Open Casting Calls – RELEASED
The first round of Big Brother 14 open auditions are now scheduled. This is probably one of the best ways to get onto the show. A high percentage of the successful candidates get on by first going to a audition. Of course this year Casting is easier than ever with the new online application form. Going into a open casting call gives you valuable interview experience. The entire process of becoming a Big Brother 14 cast member is pretty involved with multiple interviews so the sooner you get use to talking with producers and casting the better.
What you need to bring to a Casting Call
#BB14 open calls are working a little different this year. No need to bring an application, they will be provided for you. Good luck!
This was tweeted on march 23rd
Last year the requirement was to bring a completed paper application form as well as 2 recent photos of yourself. This year with the Online Application forms and Online image/video submissions this is no longer required. It's recommended to read the eligibility requirements . no need to apply if your not eligible in the first place. You need to be 21 years or older, A US citizen, and willing to travel through the casting process.
Casting officials ask people to dress reasonably but most importantly be yourself, express your own style and not try to mimic a past houseguest. Last year in a interview Robyn Kass explained how many people coming to the open casting calls will use "buzz words" to describe themselves as "Devious", "exciting", "Backstabing". She explained that applicants must be able to describe real life instances where they have exhibited these traits.
If you need some help with what to expect from the BB14 Casting process give Dan Gheesling's book "How A Normal Guy Got Cast On Reality TV" a look, it recounts his experiences and gives vital tips on how to survive the big brother 14 open casting process and get on the show.
Open Casting Calls Locations

Miami Beach, FL
Friday, May 4th 7pm – 9pm Cameo 1445 Washington Avenue 33139

Los Angeles CA.
Saturday March 31, 2012 ( 10am-1pm )
THE HAPPY ENDING BAR AND RESTAURANT
7038 Sunset Blvd
Hollywood, CA 90028
San Francisco CA.
Saturday April 7, 2012 ( 2pm-5pm )
SUGAR CAFE
679 Sutter St.
San Francisco, CA 94102
Charleston SC.
Saturday April 7, 2012 ( 1pm – 4pm )
WILD WING CAFE
644 Coleman Blvd.
Mt. Pleasant SC 29464
New Orleans LA
Friday April 6, 2012 ( 5PM – 9PM )
HARD ROCK CAFE
418 N Peters Street
New Orleans, LA 70130
Boston MA.
Saturday April 7, 2012 ( 12pm – 2pm )
JULEP BAR
200 High Street
Boston MA 02110
Uncasville CT.
Thursday April 5, 2012 ( 12pm – 4pm )
MOHEGAN SUN
1 Mohegan Sun Blvd.
Uncasville CT 06382
Cincinnati OH.
Saturday April 7, 2012 ( 4pm – 7pm )
LUNAR LOUNGE
435 Elm Street
Cincinnati OH 45202
New York NY.
Saturday April 14, 2012 ( 12PM-2PM )
JOHNNY UTAH'S
25 West 51st Street #3
New York, NY 10019
Dallas TX.
Saturday April 14, 2012 ( 2pm – 6pm )
THE FAN SPORTS LOUNGE
2990 Olive Street
Dallas TX 75219
Chicago IL.
Saturday April 14, 2012 ( 12pm – 4pm )
ROCKIT BAR & GRILL
22 west Hubbard St.
Chicago IL. 60654
Champaign IL.
Wednesday April 4, 2012 ( 4pm – 8pm )
HOULIHAN'S RESTAURANT & BAR
1902 South 1st Street
Champaign IL
Scottsdale AZ.
Saturday April 14, 2012 ( 4pm – 7pm )
DOLLHOUSE LOUNGE
7419 E Indian Plaza
Scottsdale AZ 85250
Denver CO.
Saturday April 14, 2012 ( 2pm – 5pm )
ROCK BOTTOM BREWERY – Downtown
1001 16th St. Unit A-100
Denver CO 80265
Louisville KY.

Saturday April 14, 2012 ( 1pm-4pm )
T.G.I.FRIDAY'S
415 South 4th Street
Louisville KY 40202
Tulsa OK.
Tuesday April 17, 2012 ( 4pm-8pm)
OSAGE CASINO TULSA – EVENT CENTER
951 West 36th Street North
Tulsa, OK 74127
Odessa TX.
Saturday April 21, 2012 ( 1pm-4pm )
MUSIC CITY HALL – CAROUSEL STAGE
4101 East 42nd Street
Odessa, TX 79762
Columbus GA.
Saturday April 28, 2012 ( 11am-2pm )
RIVERTOWN FORD
1680 Whittlesey Rd
Columbus, GA 31904
PLEASE NOTE: THE PREVIOUS CALL IN COLUMBUS HAS BEEN CHANGED TO THE ABOVE LOCATION
Topeka KS.
Monday April 30, 2012 ( 4pm-6:30pm )
WASHBURN UNIVERSITY
Memorial Union, Washburn Room A
1700 SW College Ave.
Topeka, KS 66621
Miami FL.
Boise ID.
Friday May 4, 2012 ( 3pm-6pm )
LIQUID LOUNGE
405 South 8th St. #110
Boise, ID 83702
Atlanta GA.
Friday May 4, 2012 ( 5pm – 8pm )
FADO IRISH PUB
273 Buckhead Ave. NE
Atlanta GA 30305
Pittsburgh PA.
Monday May 7, 2012 ( 2pm-8pm )
RIVERS CASINO
777 Casino Drive
Pittsburgh, PA 15212
Auburn WA.
Saturday April 28, 2012 ( 12pm – 2pm )
MUCKLESHOOT CASINO – CLUB GALAXY
2402 Auburn Way South
Auburn, WA 98002