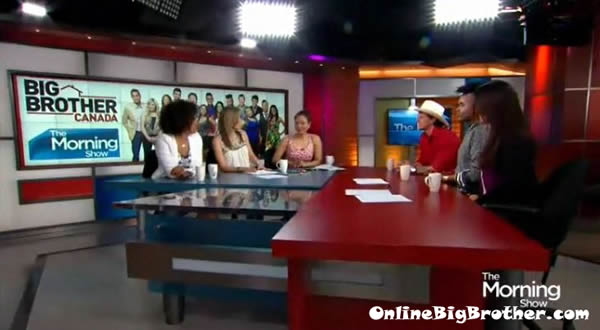 Love it or hate it, the events that transpired on last nights Big Brother Canada Finale Episode could not have be predicted. There is only one rule to Big Brother and that is to EXPECT THE UNEXPECTED and that was surely the case last night. Whether or not someone deserves to win, it all comes down to the votes and as Arisa stated there will be no re-vote.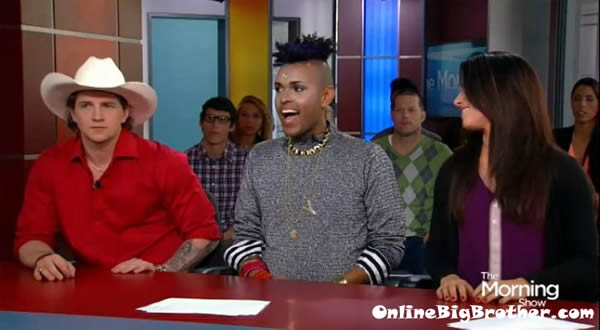 With a SHOCKING Big Brother Canada FINALE episode last night, everyone is wondering what the house guests are thinking about the conclusion of season one. Last night's 2 hour finale episode was filled with surprises and jaw dropping moments. First the season front runner Emmett was evicted by the final HOH winner Gary and then by some insane mix up Topaz mistakenly voted for Jillian to win when in fact she wanted to vote for Gary. The shocking reveal of the votes by host Arisa Cox will go down in Big Brother history as one of the most unbelievable mistakes that ultimately cost Gary the Big Brother Canada Grand prize. As you will see in the following videos, Gary is a very gracious second place winner and states that it was never about the money for him and that he is more than okay with being second place.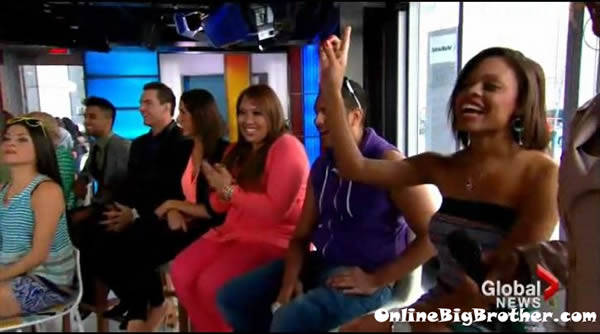 With being on camera in front of a audience and with millions watching, Topaz was concentrating on the name Jillian and picked up her key mistakenly. Ultimately this was just another case of Topaz not listening to the rules and being more caught up in the chance to take a dig at Jillian while she was voting saying "So my vote is 150% SECURE! 150 PERCENT!" This was in reference to how Jillian had told Topaz she was 150% secure after the ice burg endurance challenge where Jillian promised Topaz that she & Alec were safe from being nominated which Jillian ended up going back on her word.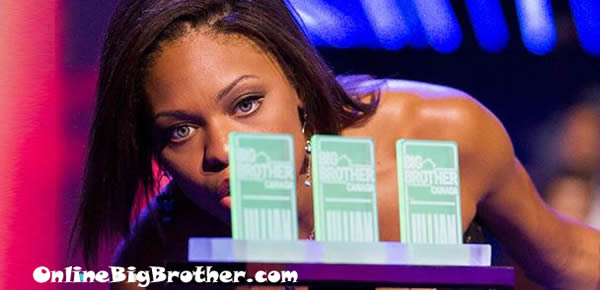 Video is uploading:

https://youtu.be/PV9tnRk8FfQ
Finale Interview: Winner Jillian with Kid Craig
https://youtu.be/1cKTDO5uvN4
Finale Interview: Runner-up Gary with Kid Craig
https://youtu.be/Sese5x6eaOQ
Finale Interview: Emmett with Kid Craig
https://youtu.be/Y1VROGPXuus
Finale Interview: Topaz with Kid Craig
https://youtu.be/agrOXXaBVYE
Watch the other house guest interviews with Kid Craig: 99.9 Virgin Radio on YouTube
Gary on ET Canada: Met Gala Fashion Hits & Misses

If you missed the part of the finale where Topaz mistakenly voted for Jillian instead of Gary then watch this video:

Please consider donating. Dawg and I work 24/7 all season long to bring you all the live feed updates and spoilers. ANY amount is greatly appreciated, your donations go directly to paying the server and bandwidth fees needed to run this site.
OnlineBigBrother.com
Stay connected and interact with other Big Brother Fans on our Facebook page.
And Follow: @BigBspoilers and @Dawgsbigbrother on Twitter for the most up to date spoilers.