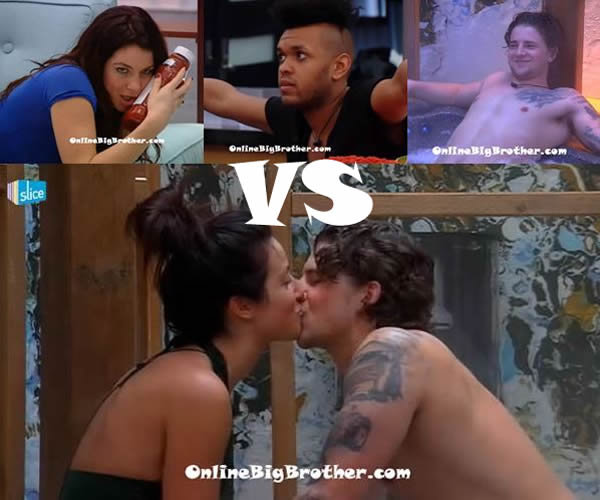 Here we go folks Big Brother Canada Finale spoilers – Can't believe it's this time Already!
Special thanks to the OBB Community for their AWESOME contributions. It's a real treat to have such a good group of people discussing Big Brother. Both Dawg and I appreciate all your support.
Final 3 is Gary Levy, Emmett Blois and Jillian MacLaughlin. We have no idea what has happened in the BB House this week as the feeds have been down. (we actually did record all the feeds for the past week in the hopes that there was a leak.. no luck :( )
What's my take on the first season of Big Brother Canada? I really liked the cast and the feeds were great. We were allowed to post videos of the feeds which was awesome.
The only problem I had with this season was the twists. I don't like a lot of pointless twists and Big Brother Canada was all about pointless twists. Still in the end of it all A great first season.
Social Media Spoilers
(Unconfirmed )
Emmett wins Part one
Gary wins PArt Two
Gary wins Part three
Gary wins Final HOH
Gary Evicts Emmett
Jillian and GAry final 2
Jillian 4-3 wins Big Brother Canada
producers wouldn't let us take proper pics but this is all I could get twitter.com/atiasyed/statu…

— Atia (@atiasyed) May 3, 2013
Final HOH Results
First HOH won by Emmett
Second HOH won by Gary
Third HOH won by Gary
Final HOH is won by Gary
Final Eviction Results
Gary sends Emmett packing
Final vote results
AJ votes for Gary
Andrew votes for Jillian
Talla votes for Jillian
Alec votes for Gary
Peter votes for Gary
Topaz votes for Jillian (see video)
Emmett votes for Jillian
Jillian wins Big Brother Canada
"My vote is 150% Secure.. 150%"
Finale Episode from BigBrotherCA2013

Big Brother 15 Commercial from the Finale
[table id=30 /]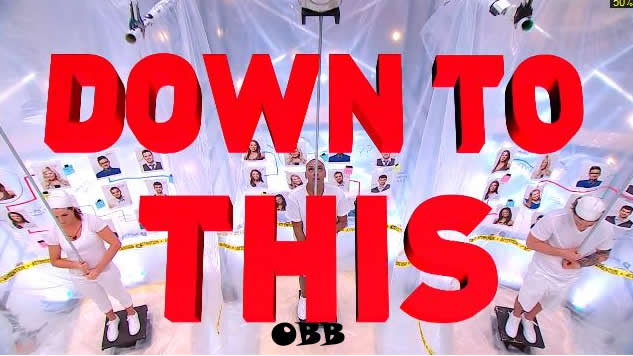 Interviews with TOPAZ and her voting MIX UP along with the other house guests:
https://youtu.be/PV9tnRk8FfQ
Please consider donating. Dawg and I work 24/7 all season long to bring you all the live feed updates and spoilers. ANY amount is greatly appreciated, your donations go directly to paying the server and bandwidth fees needed to run this site.
OnlineBigBrother.com
Stay connected and interact with other Big Brother Fans on our Facebook page.
And Follow: @BigBspoilers and @Dawgsbigbrother on Twitter for the most up to date spoilers.