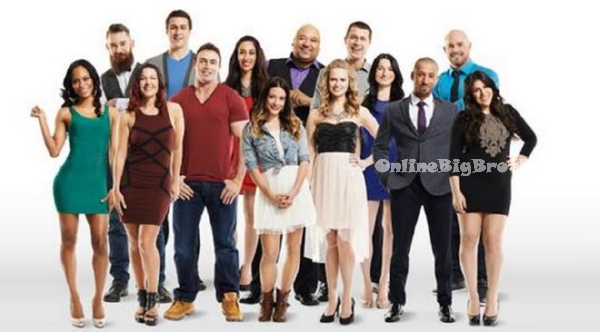 Earlier today Big Brother Canada released the identities of 14 of the 15 house guests that will be moving into the BBCAN2 house . In the bios of the 14 house guests we learned a bit about their personalities and strategies going into the house. We will discover the identity of the 15th house guest that has not yet been revealed on the March 5th Big Brother Canada premiere date. We are already starting to get to know the new cast and have already discovered Adel Elseri's Tongue 2 Teeth Invention and that Anick Gervais is a "Breatharian".
The video interviews of the BBCAN2 cast are now slowly being released. We'll update this post as new videos are published:

Big Brother Canada is Back! – Commercial!

ET CANADA – Meet the House Guests!

Kyle Shore

Rachelle Diamond

Meet Arlie Shaban

Meet Neda Kalantar

Paul Jackson

Heather Decksheimer

Andrew Gordon

Anick Gervais

Kenny Brain

Ika Wong

Jon Pardy

Sarah Miller

Adel Elseri

Sabrina Abbate

Short clip of Ika Wong telling everyone to meet her and the other house guests tonight on ET Canada:

Stay connected and interact with other Big Brother Fans on our Facebook page.
And Follow: @BigBspoilers and @Dawgsbigbrother on Twitter for the most up to date spoilers.
[polldaddy poll=7833634]