Last week ended with Maddy being evicted and becoming the third person in the jury. The fate of who would be the next head of household was left up to the house guests family members. Cassandra's Dad won the HOH competition for her by being the one to his his buzzer when the rocks dropping into the volcano had reached closest to 1000. As head of household, Cassandra then nominated The Brothers and Nikki for eviction. In the power of veto competition, Phil was willing to risk it all to stay in the house and ended up winning the veto because Jared wouldn't cut his hair. During the power of veto ceremony the Brothers used the veto and removed themselves from the block and Cassandra then put Jared up as the replacement nominee. For Jared to stay he would have had to pull off a miracle to swing the votes his way. Predition: Tonight's vote will end in a tie with Kelsey & the brothers voting to keep Jared and Joel and Tim voting to keep Nikki. Cassandra will then finish what she started and vote out Jared.
Social Media Spoilers:
Thank you – hamsterwatch for the spoilers!
First Evicted House Guest: Jared evicted 3-1 (Kelsey VTE him!)
Additional info: HOH was roll ball & knock down pins
First HOH Winner: The Brothers
Nominations: Tim & Nikki
Power of Veto Winner: Cassandra (veto was who said what..)
POV Ceremony: Cassandra used it on Tim, Joel was the replacement nominee
Second Evicted House Guest: Nikki evicted 3-0 (on her bday, ouch)
Second HOH Winner: ? HOH will happen later
Jury house segment with Raul and Mitch before Maddy arrives. Raul says that he's glad Maddy is in jury because she got him out. "Its perfect revenge for me."
Next up – Nikki and Jared give their eviction speeches.

ACTUAL RESULTS:
Kelsey votes to evict: JARED
Joel votes to evict: Jared
Tim votes to evict: Jared
Philippe / Nick vote to evict: Nikki
HOH tie breaker: Not needed
First Evicted House Guest: Jared by a 3 – 1 vote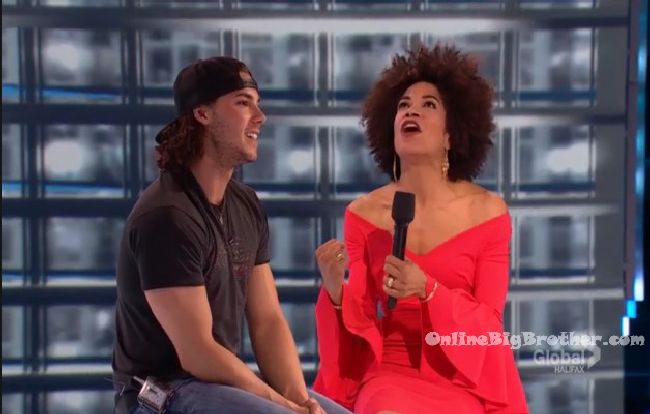 Arisa busts Jared balls on how he could have won the veto if he had shaved his hair. Jared says Joel used his head instead of his heart so he can't fault him for that. In Kelsey's goodbye message she says when I win we're going on vacation.
HOH Competition – "Bowl'd Over" – They each have five pins in individual bowling lanes and have to wait for ball to return before they roll again. They have to knock down all 5 pins. Nick wins.
First HOH Winner: The Brothers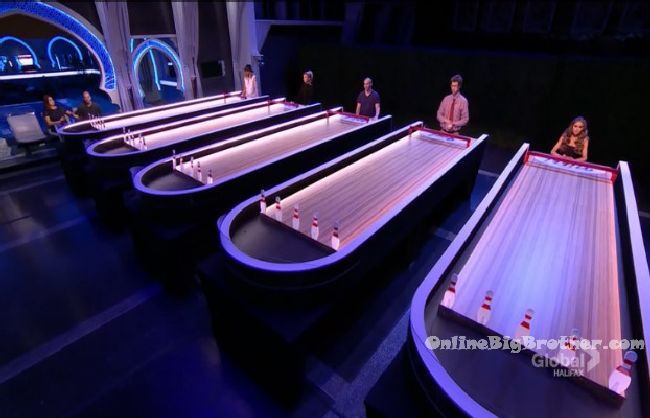 Nominations: Tim and Nikki
– During the commercial break Cassandra says if she wins the veto she won't use it. Nick says because if you win it and don't use it, you're so good. Phil says if you save somebody, you guys are going down.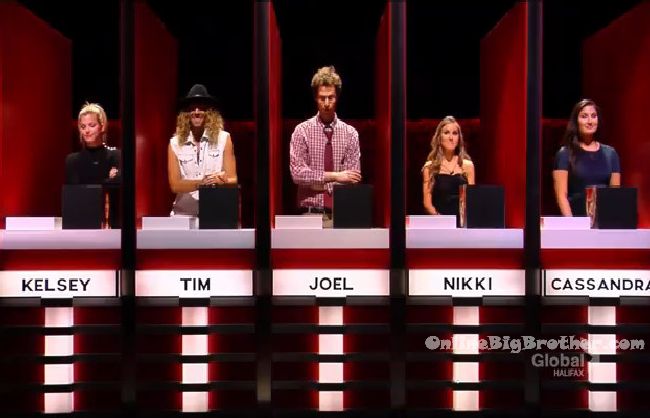 Power Of Veto Winner: Cassandra
(Who said what competition)
Phil asks Cassandra to not use the veto. "Just please don't."
POV Ceremony: Cassandra uses the veto on Tim.
The brothers want to nominate themselves as the replacement nominees. (WTF?!) Nick says we would rather go out with integrity. Kelsey begs them not to do it. The brothers then nominate Joel instead.
– Tim votes to evict Nikki
– Cassandra laughs her head off in the diary room and then votes to evict Nikki
– Kelsey votes to evict Nikki
Second Evicted House Guest: Nikki
On her way out the door Nikki says Joel you are the winner and I will shout the loudest. Arisa tells Nikki that it sucks she got evicted on her birthday but that she'll get a birthday in the jury house with vodka.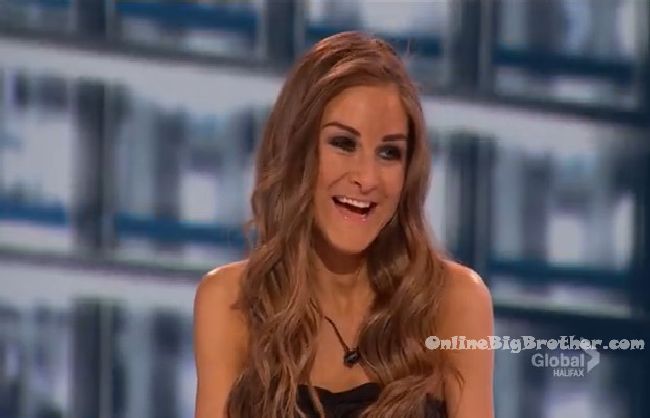 Second HOH Winner: Kelsey
Please consider showing your support by making a donation. ANY amount is greatly appreciated! Without your support this site and our spoilers would not be possible. Your donations go directly to pay for the considerable costs associated with running & maintaining this website.