Another great week of Big Brother comes to a close. If this season keeps up I may have to retire the KRAKEN.
It started off with Monte winning the Head of Household and nominating Indy and Alyssa. At first, the target was Nicole or Daniel. The Power of Veto was played and Daniel/Kyle pull out the win. The plan was for Kyle/Daniel to use the veto so Nicole/Taylor could be the replacements. Daniel and his ilk thought Taylor was the target and the leftovers were targeting Nicole.
Late Sunday night around 2:50 am the target begins to shift to Alyssa. The Alyssa push was initiated by Brittany and Michael. Their reasoning was if Alyssa goes it could mean Indy will choose to join their pair making a trio. This would result in every member of the leftovers having one non-leftover member in their Festie Bestie group. If the pair or triple get nominated the leftovers still have the votes to get the non-leftover member out. Safety for all leftovers.
Tackling this plan in the middle of the night doesn't give them much time to retool their ground game and it got a bit messy. Kyle was in a tough spot having promised Indy/Alyssa he would use the veto on them. Kyle is also in the beginnings of a showmance with Alyssa so morally this was a tough one. The leftovers still decide to go ahead with the plan.
Fast forward to the morning of the Veto ceremony and Daniel doesn't buy their pitch to not use the veto. Even though Monte warned him not to use the veto because the votes may not be there to evict Taylor Daniel doesn't believe him. Daniel seemed to think he did have the votes to evict Taylor. He was willing to risk his finale 2 going on the block for it. During the Power of Veto Ceremony, Daniel and Kyle use the veto to save Indy/Alyssa and Taylor/Nicole are nominated. The leftovers obviously now go back to their initial plan to target Nicole. Tuesday, Wednesday, and Thursday Nicole goes batshit crazy.
Nicole will be evicted tonight.
Results from the show
Taylor tells Nicole she looks dumb right now.
Joe votes to evict Nicole
Terrance votes to evict Nicole
Michael votes to evict Nicole
Indy votes to evict Nicole
Jasmine votes to evict Nicole
Daniel votes to evict Taylor
Turner votes to evict Nicole
Kyle votes to evict Nicole
Alyssa votes to evict Nicole
Brittany votes to evict Nicole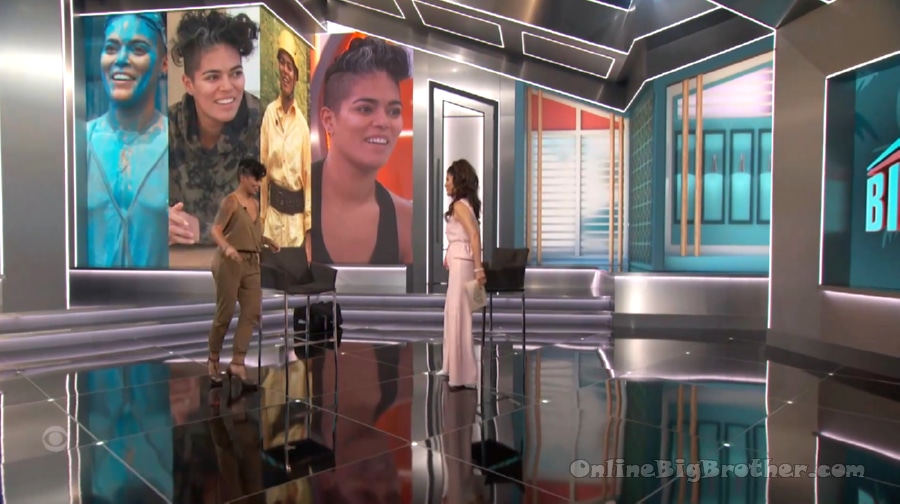 Nicole is evicted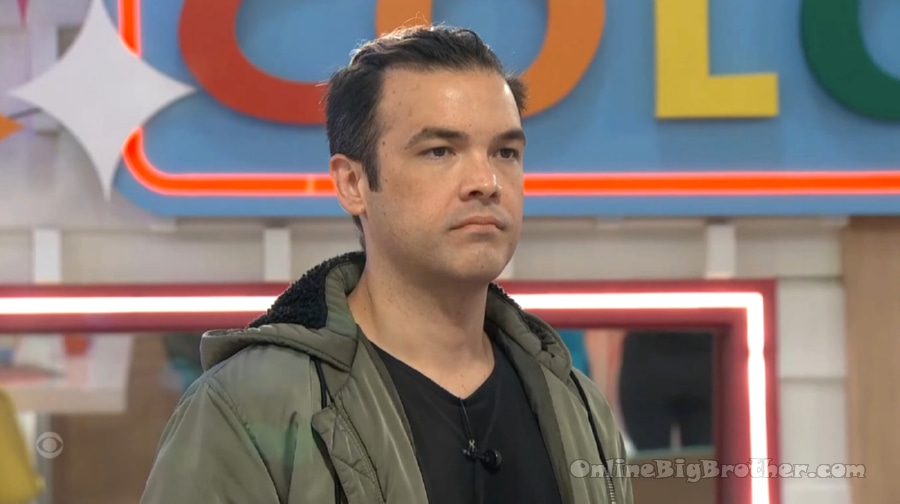 Pissed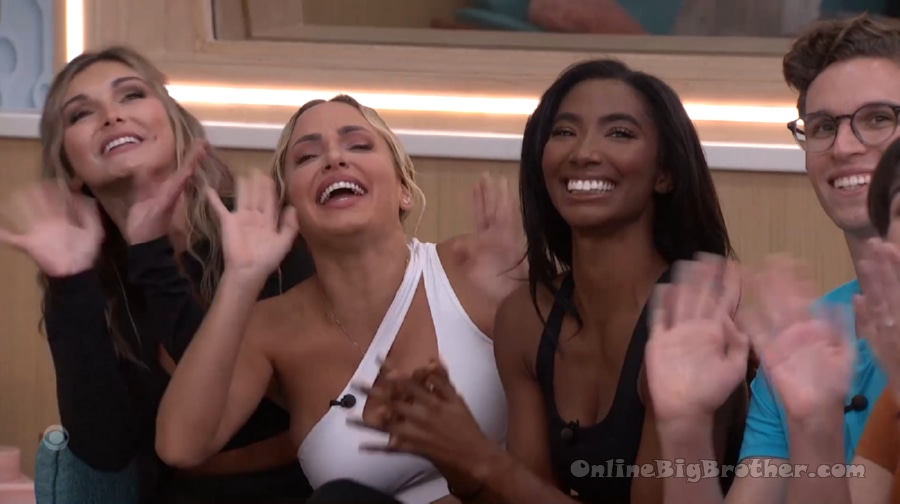 Taylor joins Indy and Alyssa