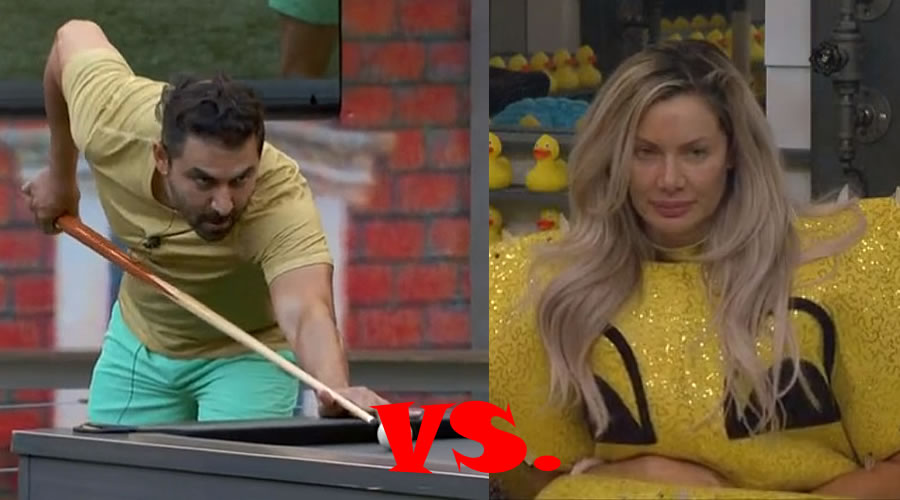 Another fun week for us Big brother 22 "Allstar" feed watchers. Tonight Janelle will be evicted. We know the last two players have returned to their lives so a battleback twist is unlikely.
Week 3 in Review
Last week the sweet and delusional Nicole Anthony was evicted from the house by a vote of 10-2. In the Head of Household competition Tyler pulls out the win. It was close (some would say Helen got pushed close ;) ) between Tyler and Janelle.  Tyler ostensibly says he's doing what the house wants and puts up Kaysar and Janelle. In reality, he's doing what he wants and what his 20 alliances want. It's all going as planned.
The power of veto players are Janelle, Tyler, Kaysar, Cody, Bayleigh, Memphis. Cody wins. Of course, he does not use the veto leaving both Big Brother legends on the block. Janelle is the target the entire time. As the week progresses Tyler realizes her staying over Kaysar is better for his game and the people that really benefit from Janelle leaving is Nicole. The end result will be the same one of the handful of likable people this year are going to be evicted.
Notes on the house dynamic
1) David is seriously fumbling through this game. He's on everyone's lips as a nomination and target.
2) Da'Vonne and Bayleigh are on everyone's radar now that J/K will be broken up. Da'Vonne is in more trouble than Bayleigh.
3) Most of the house says they'll put Kaysar up if they win HOH. Even Bayleigh/Da'Vonne mentioned it.
4) Dani's starting to run into issues with Tyler, Cody, and Enzo. they are all worried about her "talking" and Enzo has mentioned taking her out sooner than later.
5) Ian is on a whole bunch of target/nomination lists. Cody, Enzo, Da'Vonne (this is new), Memphis
6) Kevin has demonstrated himself as the worst player this season and one of the worst of all time. Kinda reminds me of Jessica last year. Moments of clarity followed by days of being the worst.
7) No one has tossed two pennies into Nicole's nostrils but I'm throwing the idea out there.
The Allstars Season
The ranking Grid for yesterday echos what I see on the feeds. Half the cast is ranking at 2 or less it's a telling sign that fans see this cast heavily skewed to the suck. It's week three and there are pathways that will break up this log jam It all depends on who wins Head of Household tonight. Will this season be Kraken? Tonight's HOH and possibly tomorrow's nominations will answer that question for us.

You can call me a boring undeveloped old school fan but having Janelle and Kaysar on this season was the most excited I've been for a BB season since like BB8. Seeing how things panned out these last two weeks it broke my BB heart.  I realize tonight is an end to an era  :(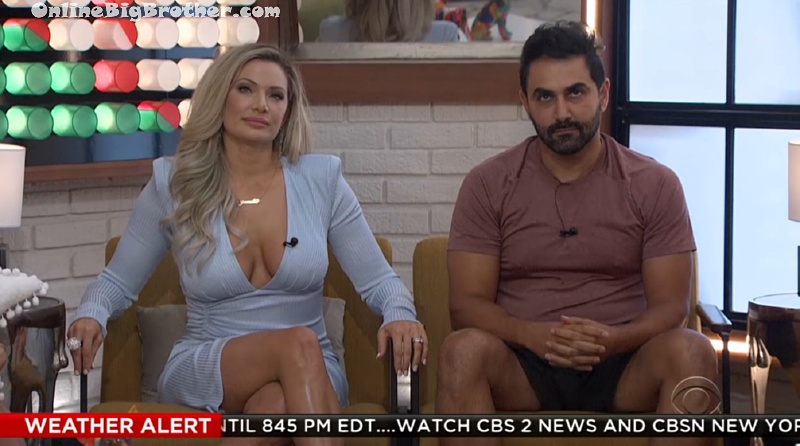 Results from the Show
Nicole Votes to evict Janelle
Bayleigh Votes to Evict Janelle
Da'Vonne Votes to Evict Janelle
Cody Votes to Evict Janelle
Dani Votes to Evict Kaysar
Enzo votes to evict Kaysar
Kevin Votes to Evict Janelle
Memphis Votes to Evict Janelle
Christmas votes to evict Janelle
David Votes to Evict Janelle
Ian votes to evict Janelle
Janelle is evicted.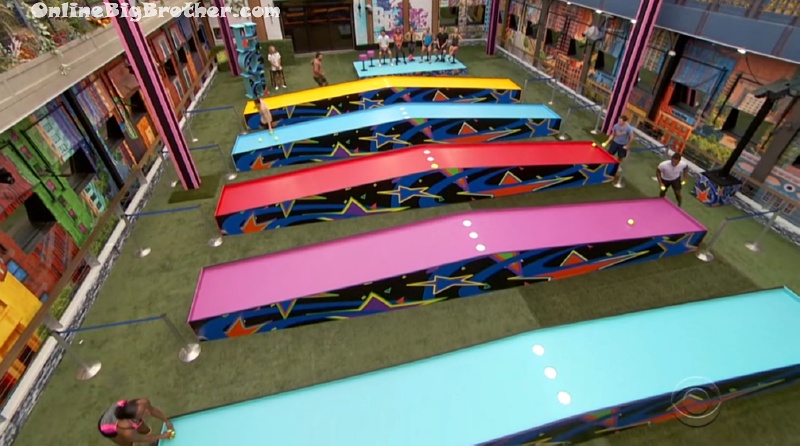 Carinval Quick Shot
2 groups of 5 compete by rolling three balls. First, three of each round get to compete in the final round.
By the power OF GROD Kaysar has completed the first heat.
6:44 pm Feeds are down.
7:23 pm Feeds still down yo
8:13 pm Feeds no
8:50 pm Feeds no
Feeds come back Enzo wins HOH.