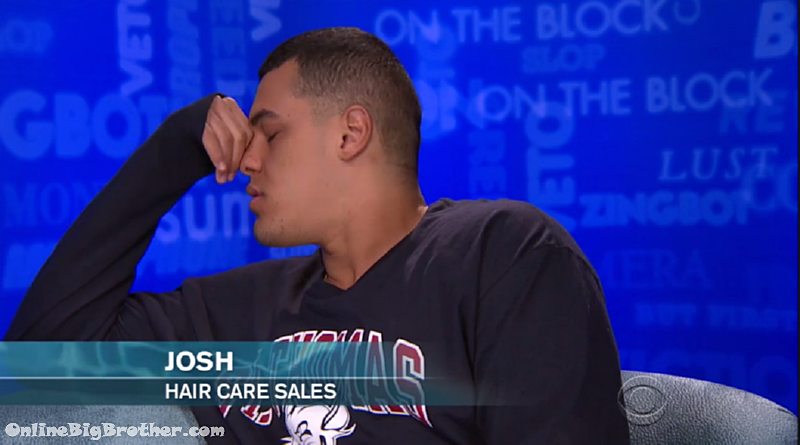 Josh says he's getting anxiety..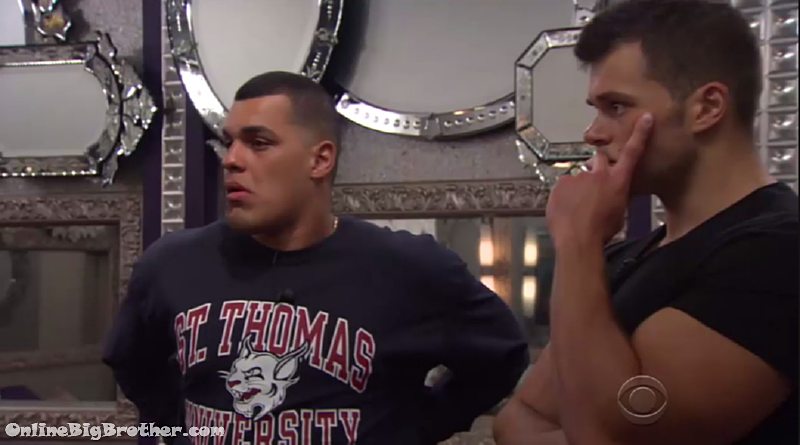 Mark tries to calm him down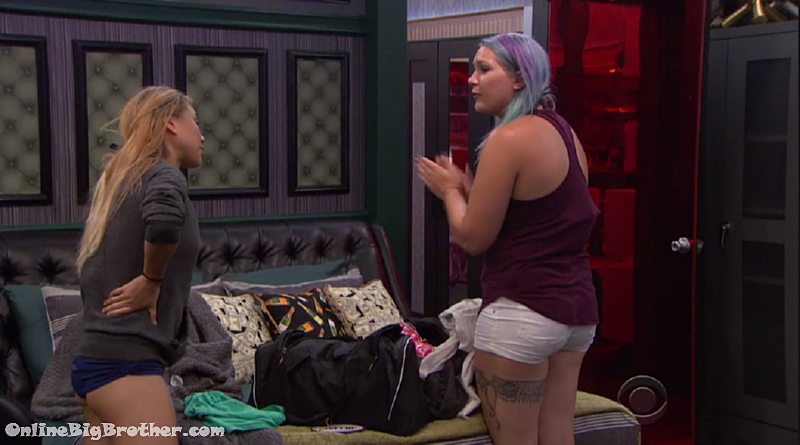 Megan thinks the guys are forming up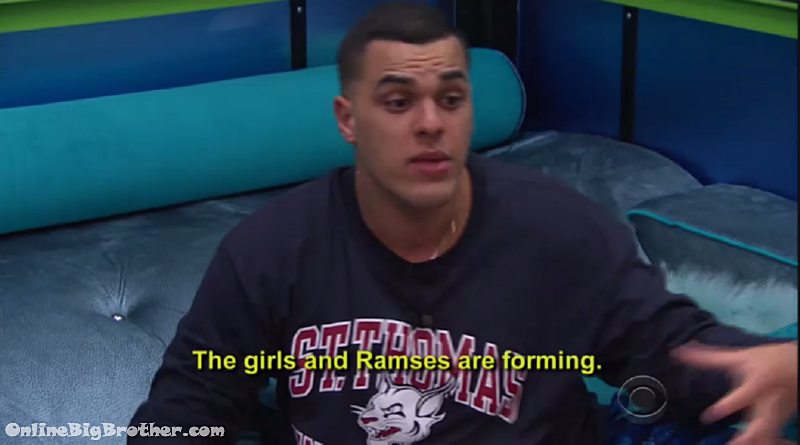 Josh says the girls and Ramses are forming up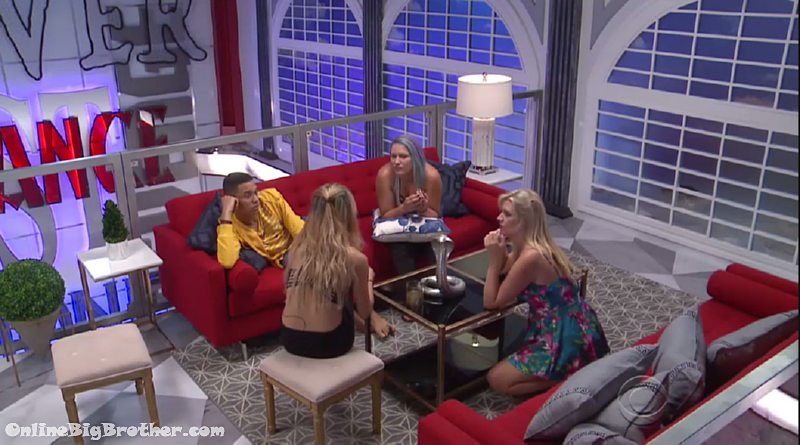 Megan says she likes their group of four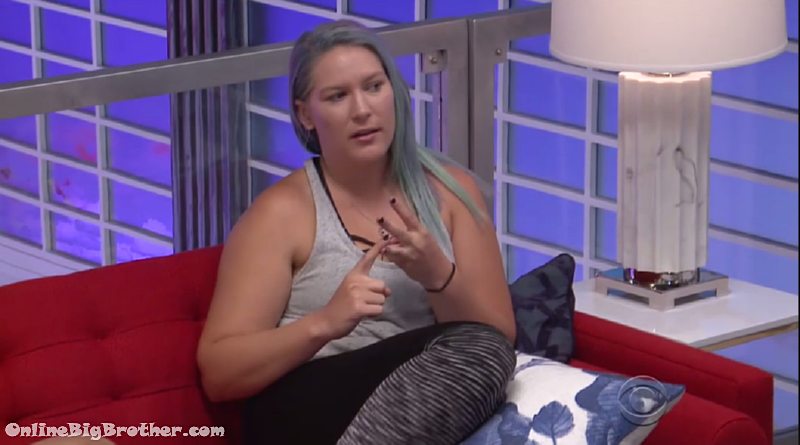 Megan says she will nominate mark, Paul and Cody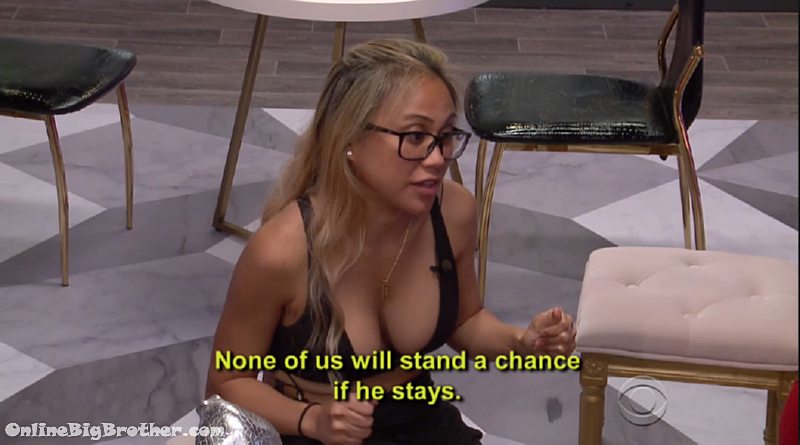 Alex doesn't trust Paul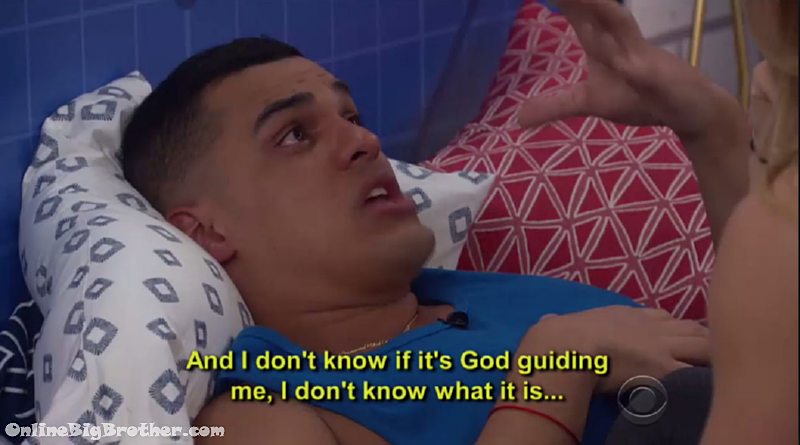 Josh feels wrong for voting against christma "she has a big heart"
Tells her he doesn't trust Megan.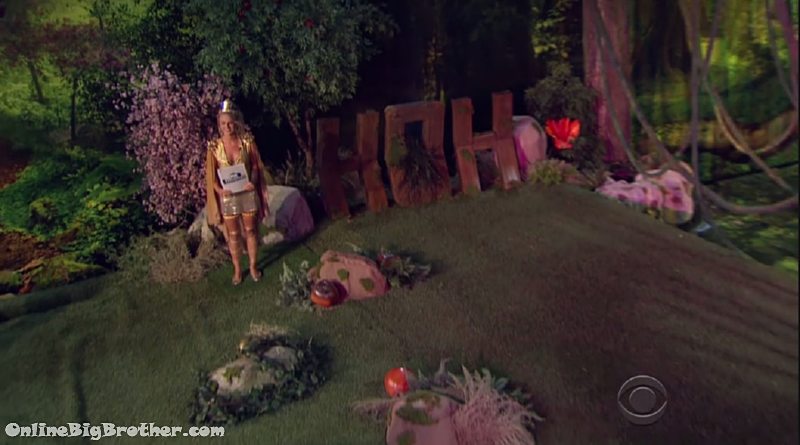 Nicole enter the house to host the HOH. Hurray..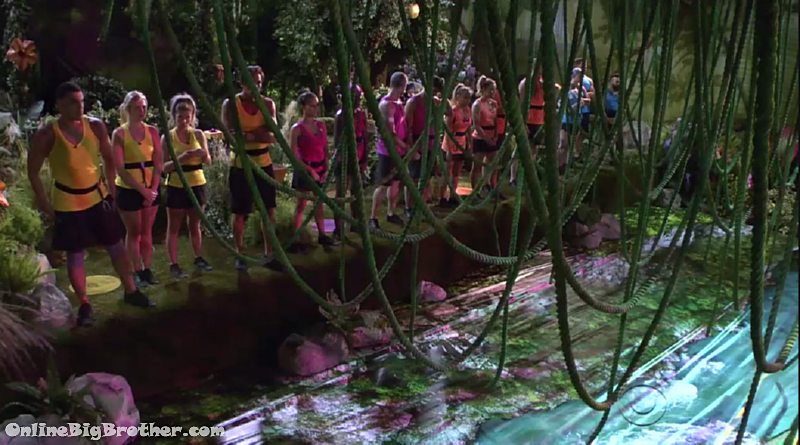 They compete in teams. The top 2 team continues on to the next round.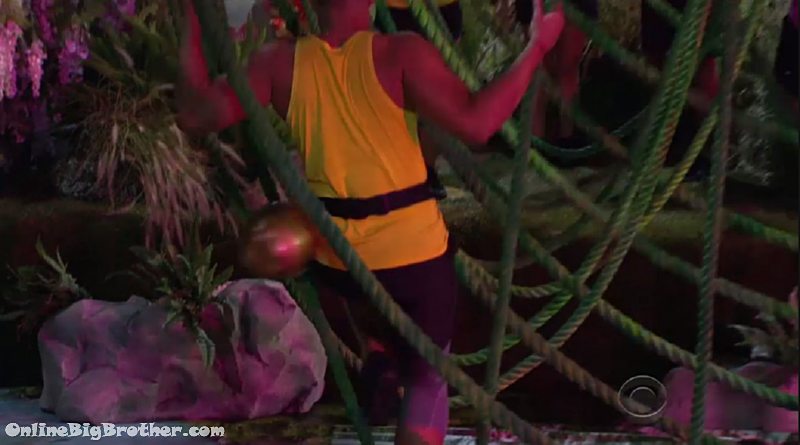 Josh says he doesn't feel good about his position in the house. He's not building relationships. He goes for the "golden apple". Meaning he's safe for the week but his entire team is out of the HOH. His team is pissed at him .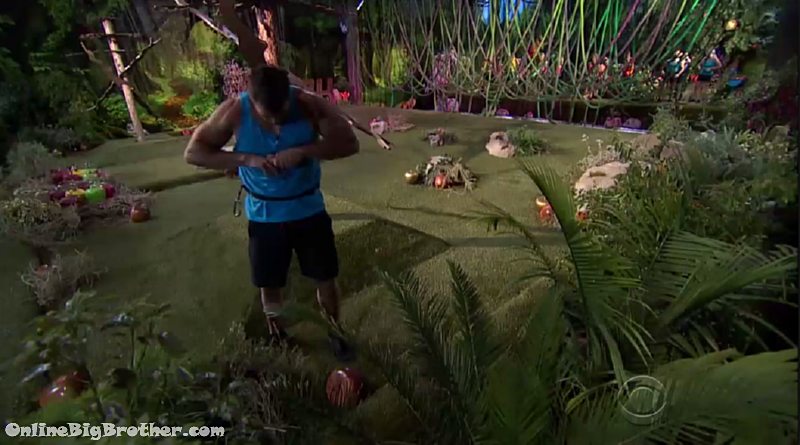 Mark dislocates his finger.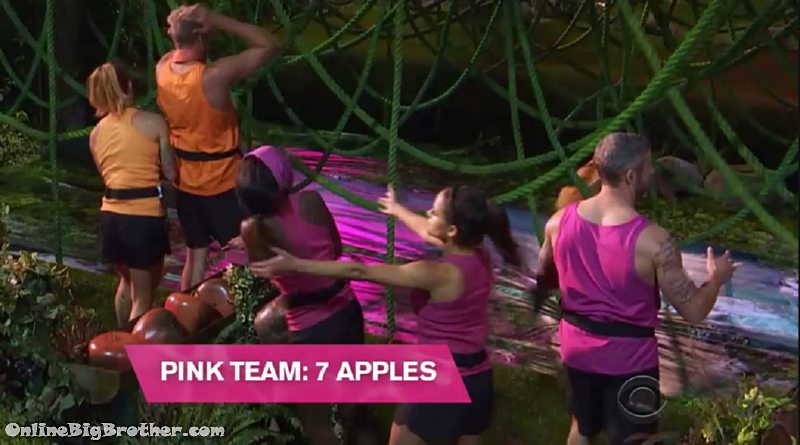 Pink Team wins.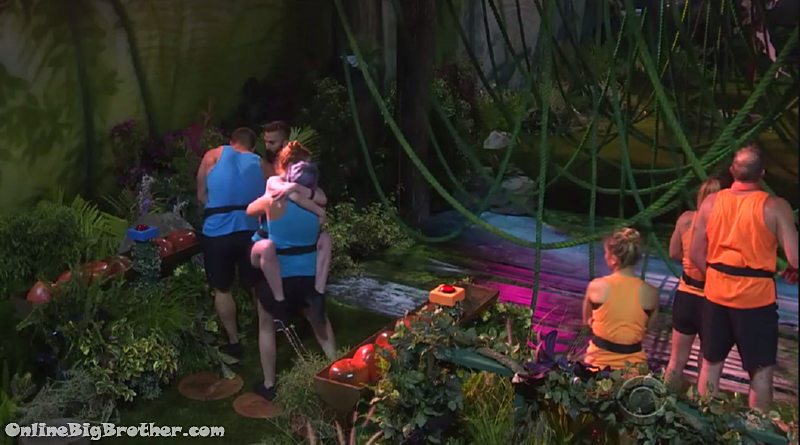 Blue team comes in second.
Cody is pissed that Josh took the golden apple calls him a coward.
Josh calls Megan a snake and a bully.
Next HOH is between one person on each team.
Paul and Cody compete.
Cody wins HOH!.
Josh calls Megan out. Says the way she's playing is disgusting. Accuses her of trying to get people against her. Says he has "Common sense"
Kevin recommends Josh calm down.
Cody sees Paul as a threat. Wants to take him out.
Cody wants to form up with Mark and matt "till the end"
Mark – I love matt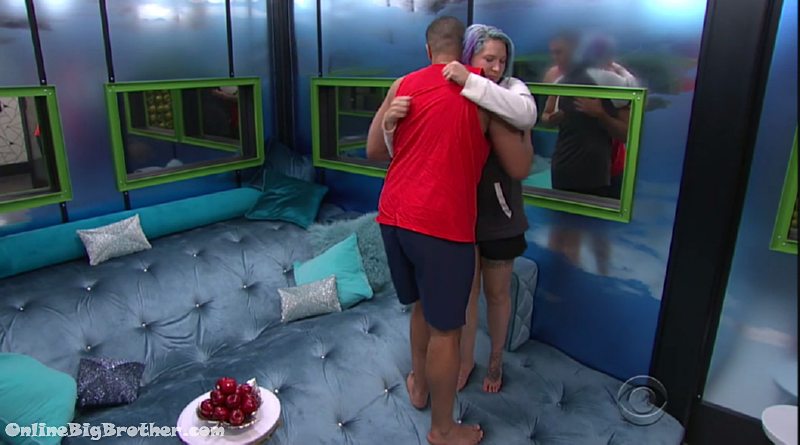 Josh apologizes to Megan.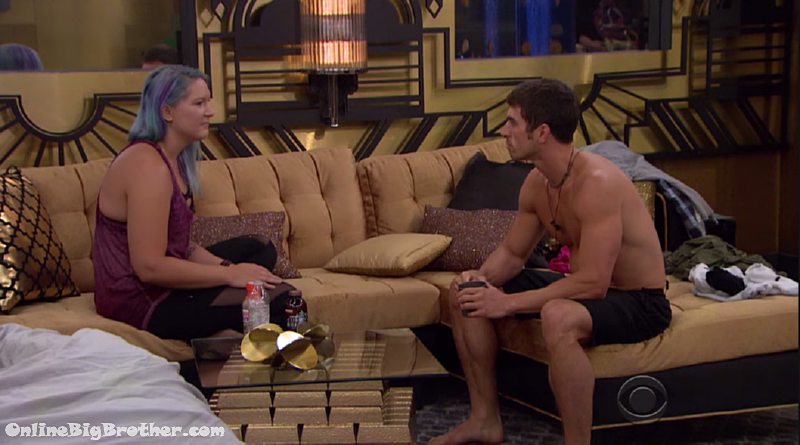 Megan starts to campaign. Cody says it's begging.
Bikini time.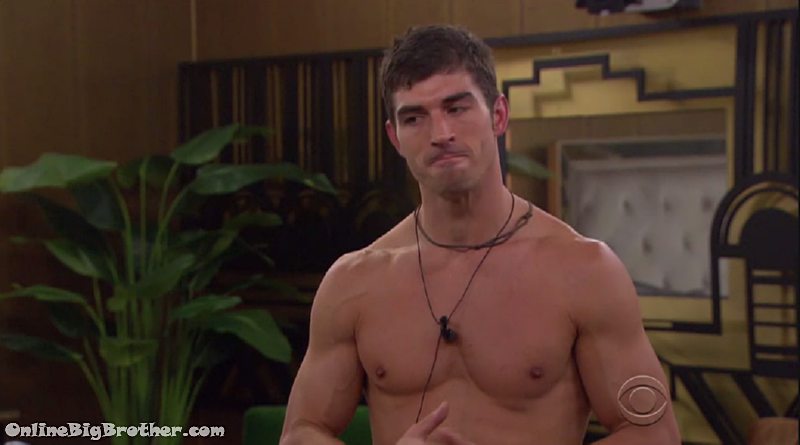 Cody says Alex is the biggest threat out of Megan, Jillian, Alex. the "outside' girls. Cody wants to Backdoor Paul.
Cody Nominates Jillian and Megan
Tells Megan he doesn't like her that much and Jillian is allied with Megan so …
We find out Sunday who wins the temptation.
Links to the ranking system
For those of you that like Statistics here are some expanded reports.