It's Finally here.. Big Brother 19.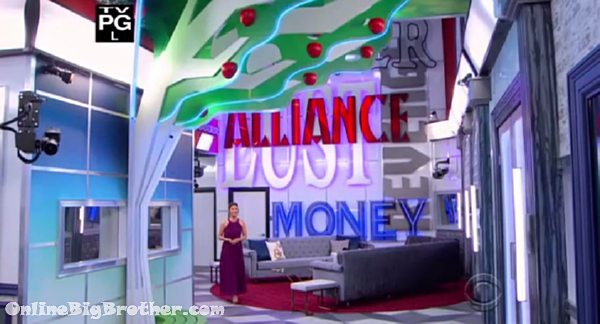 "The most tempting season of Big Brother Begins, Right now"
3 Tempting Offers could turn the house upside down
25 thousand Dollar temptation
Former fan favorite get back into the game
Will someone be sent packing tonight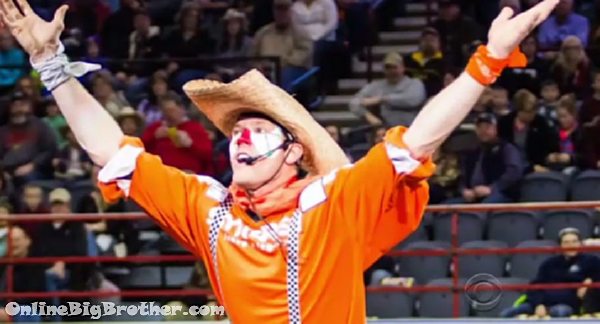 First Group to Move in
First Grouping to find a bed = Alex, Mark Ramses and Elena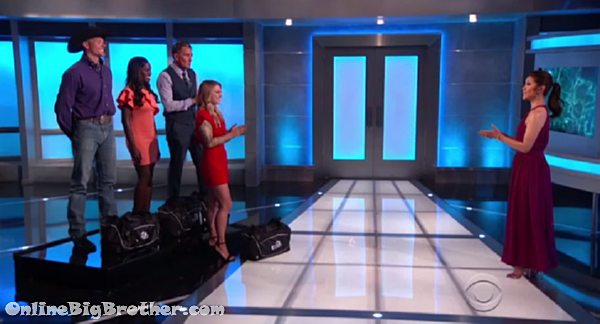 Second Grouping to Find Beds = Jason Dom, Kevin and Christmas
Second Group to Move in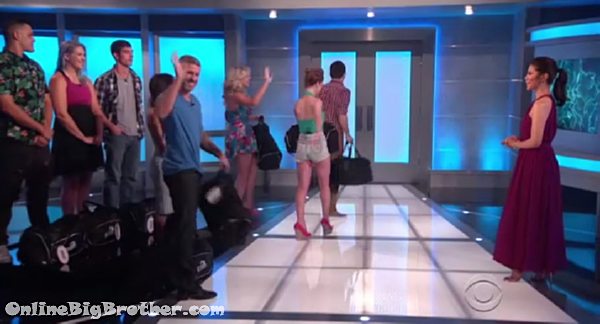 Third Grouping to find a bed = Matt, Jillian Raven and Cameron.
Cody, Jessica, Josh and Megan are the final 4 to bed beds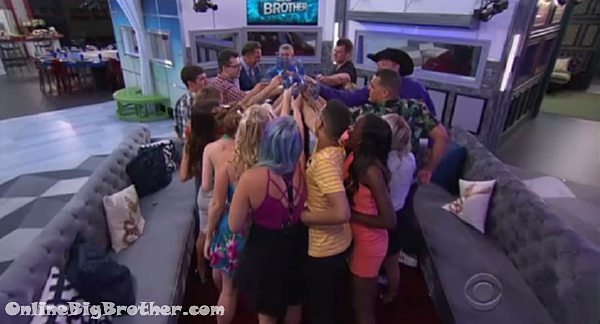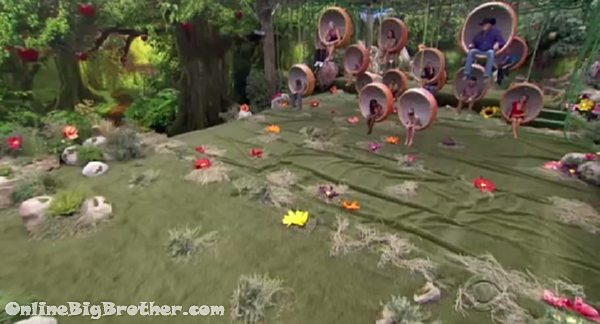 First Temptation
Be the first person to hit the buzzer to win 25K dollars. There will be a consequence. Kevin was the one that ends up hitting the button.
The person that claimed the 25K can't win the HOH they will have to throw it
Second consequence that affect the house will be detailed later on the show.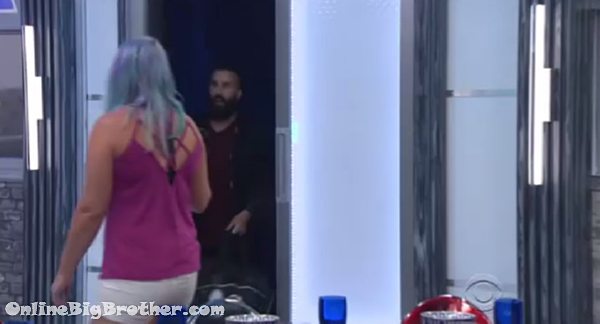 Paul enters the House
Paul is taking a houseguests place in the game. It's called the Big Brother Swap.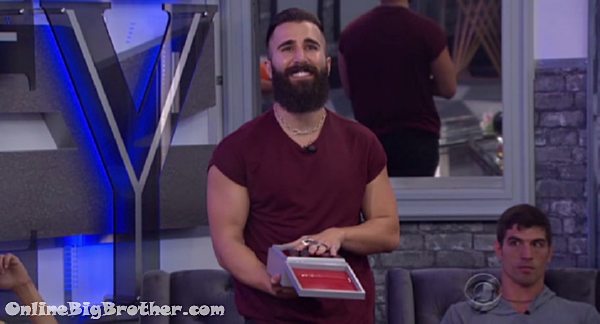 Paul gets a bunch of friendship bracelets. He gets to hand out 8 of them to houseguests. those houseguests are safe from tonights eviction. The houseguests have to "tempt" Paul to be safe.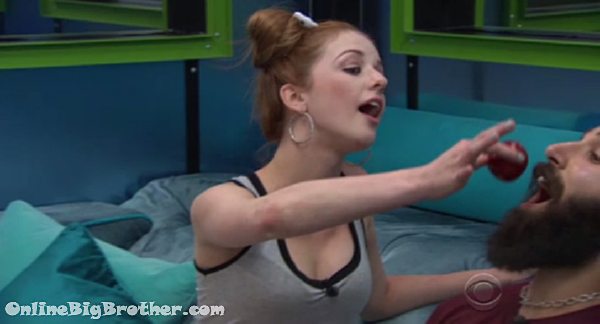 They Tempt Paul..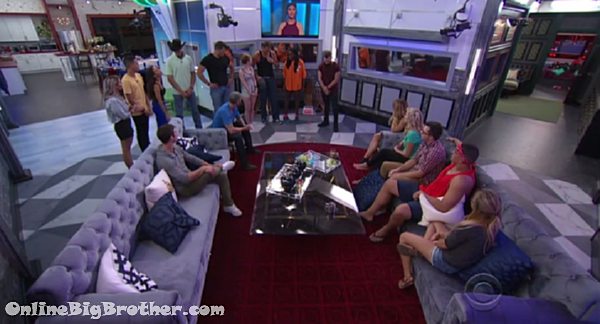 Paul makes his "friendship soup" containing: Kevin, Raven, Dom, Mark, Jason, Jessica, Ramses, Elena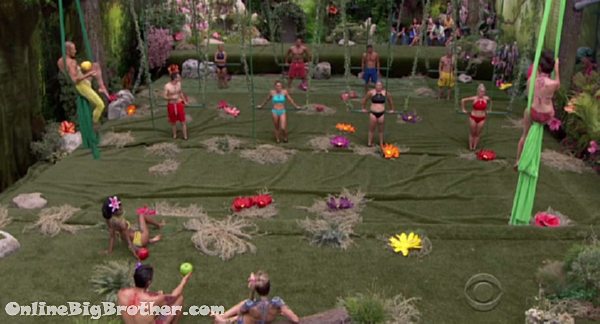 The 8 that didn't get a bracelets have to compete for safety.
Jillian is the first one down.
Megan = 6:05
Josh = 7:25
Cam = 9:40
Christmas = 22:02
Matt = 1:12:39
Alex = 1:25:52
Cody wins the competition and is safe tonight.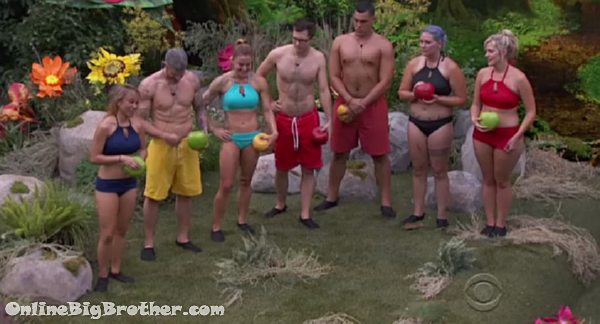 They open their apples.
Alex = Safe
Matt = Safe
Christmas = Nominated
Cam = Nominated
Josh = Safe
Megan = Safe
Jillian = Nominated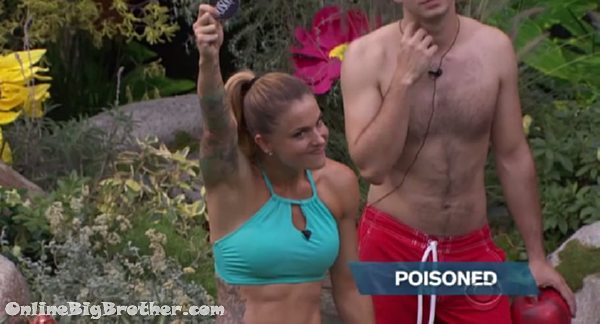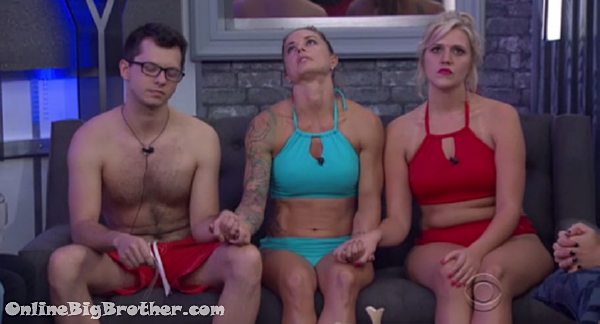 Third Temptation is Power and offered to Christmas, Jillian and Cam. Do they let the houseguests vote or do they compete in a competition to determine their fate in this game.
Jillian picks a House vote.
Cam picks a competition.
Christmas picks a House vote.
They Campaign for votes.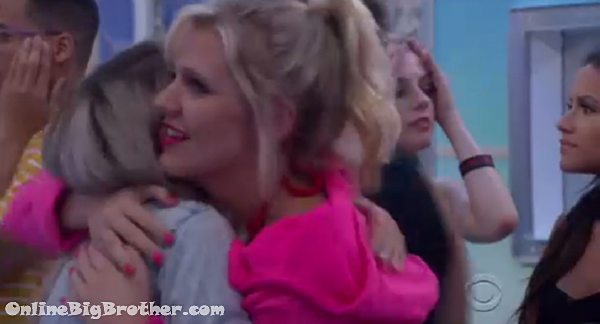 First Vote of Big brother 19
Cameron Evicted with 8 votes (Jessica Megan Keith Dominique Alex Raven Elena Ramses)
Christmas had 2 votes (Josh, Jason)
Jillian had 3 votes. (Matt, Cody, Mark)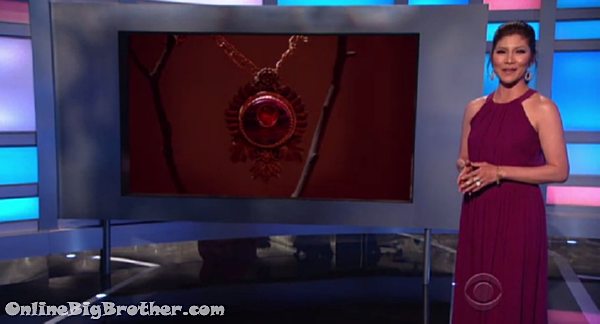 New Twist Drops on Sunday called Den of temptation.. Beginning tonight fans vote 1 houseguest to enter the Den and be offered a temptation. Houseguests are only eligible to receive 1 temptation through the game.
The Pendant of Protect.
Protected for the next 3 evictions. Every temptation comes with a consequence that is unknown.
Links to the ranking system
For those of you that like Statistics here are some expanded reports.