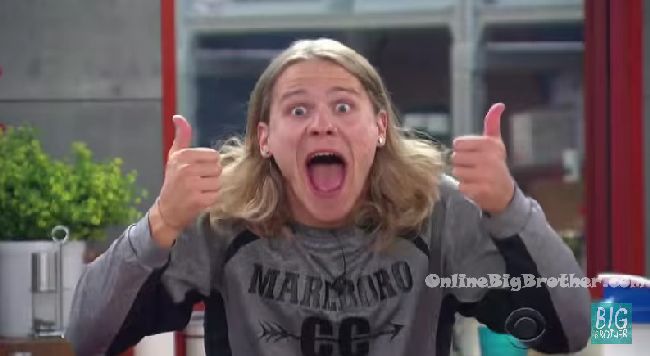 In just 2 weeks the first of the two night première airs on Wednesday, June 24th at 8pm on CBS. The second episode of the two night première will air on Thursday, June 25th at 8pm. Leading up to the première there will be two live feed exclusive VIP chats with the first being today with Big Brother 16 winner Derrick Levasseur and the second chat will be held on June 15th with Frankie Grande. The exclusive chat session today was a joke in my opinion as it wasn't a video chat with questions like last season, it was just a chat room that went a mile a minute to the point where you couldn't even read the questions or the responses.
Subscribe the the live feeds now so you'll be ready for the June 16th Exclusive live stream interview with the NEW House Guests!
The weather's HOT!
Caleb Reynolds "Real HOT!"
The kids are out of school!
But everyone knows its not summer…
Without Big Brother!
POW POW "This summer is going to be crazy!"
Jocasta Odom "Hello! This is the Big Brother house!"
Get ready for a season première so EPIC!
It will take 2 nights!
Nicole Franzel "This is the best show ever! I mean somebody give me some popcorn!"
Julie Chen hosts the Big Brother première CBS Wednesday June 24th
Caleb Reynolds "That place is HOT!"
Share it YO!!
Tweet