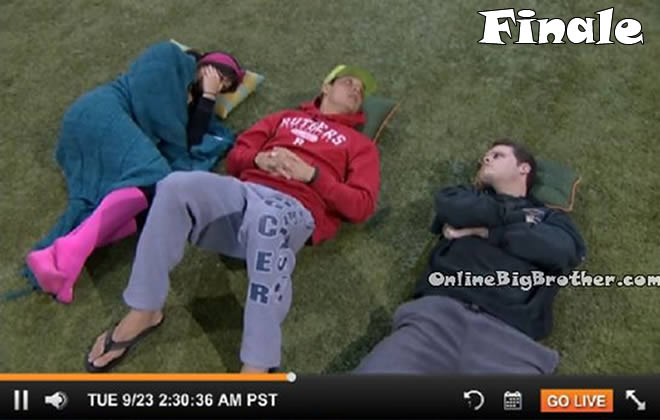 We all know the feelings towards this season so no need to rehash what has been said a HUNDO times on the blog and in the comments. To Sum it up for me this season had a awesome beginning the cast had so much potential but that potential/excitement dissipated 1/3 of way through. Not the best season not the worst it's all debatable.
Tonight Derrick and Cody will compete in the part 3 of the Final Head of Household. The winner of Part 3 will get to decide who they take to the final 2. It's hard to imagine Derrick not winning Big Brother 16 but it might happen if Cody wins the final HOH and takes Victoria.
The real anticipation tonight will probably come down to America's Favorite vote. From the buzz I hear I would say it's between Zach, Frankie and Donny but who knows which player CBS will pick.
Predictions
"Hitmen" go to final 2 together
Derrick wins Big Brother 16
Frankie wins AFP (Just preparing myself mentally)
Actual results
Final HOH winner is CODY!
Cody Evicts Victoria
Jury Vote break down
Jocasta – Cody
Hayden – Derrick
Zach – Derrick
Donny – Cody
Nicole – Derrick
Christine – Derrick
Frankie – Derrick
Caleb – Derrick
Victoria – Derrick
Winner of Big Brother 16 Derrick
America Favorite Player goes to Donny
Zach, Nicole and Donny where the top 3 votes.
Donny wins AFP with 5 million votes.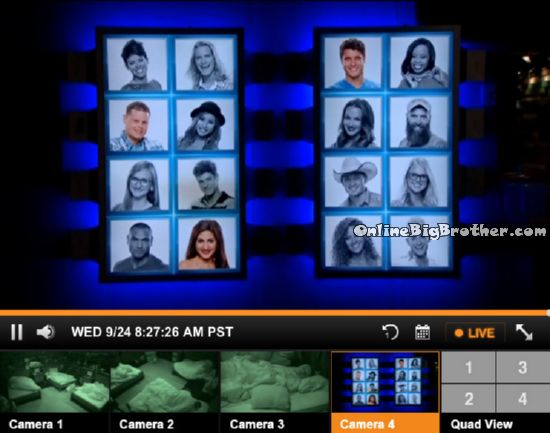 What's next at OnlineBigBrother?
Big Brother Canada Season 3 will start Feb/March 2015 . We've been covering the last two seasons and it's heaps of fun. More twists than I care for but the casting is great and production seems to be doing a better jobs than US has these last 2 years. Worth a try if you are a BB fan. The last 2 years the feeds have been free so we have been able to Post videos. Below are the links to the posts. If you start on page one you will basically be able to watch all the important bits from the feeds from the last two seasons. (Might take you a while)
Big Brother Canada Season 1
Big Brother Canada Season 2
Dawg and I would like to thank everyone this year for visiting our little spoilers blog and spending their time posting opinions and observations. Your support is what enables us to sit and watch all these feeds and keep this site running. Please accept my apology if I was distant on twitter/comments. This season was tuff because of the house guest sleeping patterns and our energy levels were taxed more than usual. I will miss you all during the break but hope to see you for Big Brother Canada. We love our OBB family and hope you all the best.
Please let us know what you thought of the season and the players in the comments be brutal and honest.
Make your Amazon purchases through the links below it Supports this site